1.Introduction of girl on turtle fountain
This is a bronze girl on turtle fountain. A little girl stood on the back of a turtle full of childlike charm and affinity.
The little girl was wearing a dress and holding a conch shell in her hand. The water flowed from the shell, while the
little turtle was looking up and spouting a clear spring, giving a fresh and natural atmosphere. The craftsmanship
of this sculpture is exquisite, and every detail is handled very well.
Bronze Girl Fountain play an important decorative role in urban environments. They not only add an artistic
atmosphere to the city, but also provide a place for people to relax and entertain, allowing them to feel a fresh and
natural atmosphere here and relieve their physical and mental health.
Arturban is a company specializing in the production of bronze fountain sculptures, which has the following production
advantages: Firstly, ArtUrban adopts modern production processes and technologies, such as digital sculpture, bronze
casting, etc., greatly improving the accuracy and production efficiency of the fountain; Secondly, ArtUrban has a professional
design team that can customize various bronze fountain sculptures according to customer needs and requirements.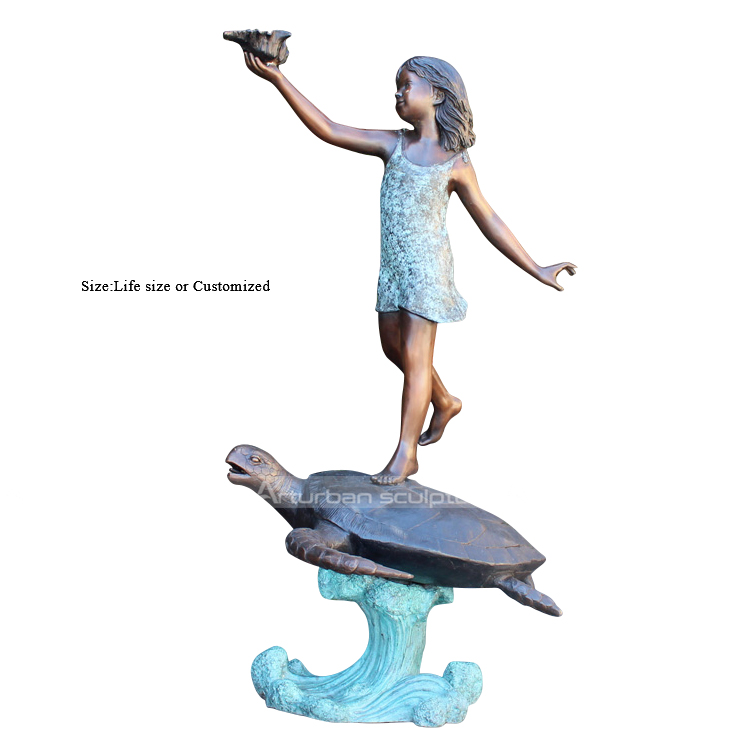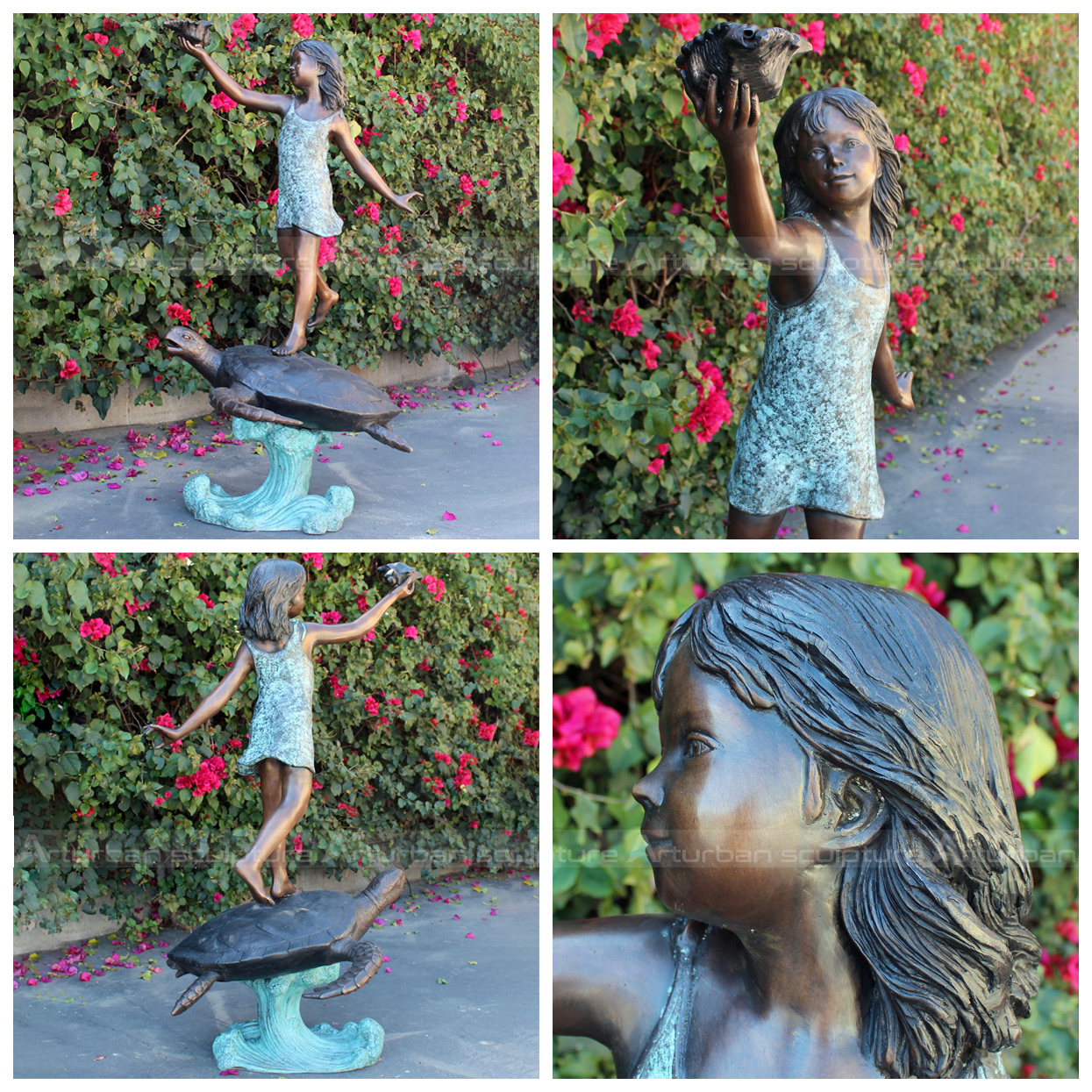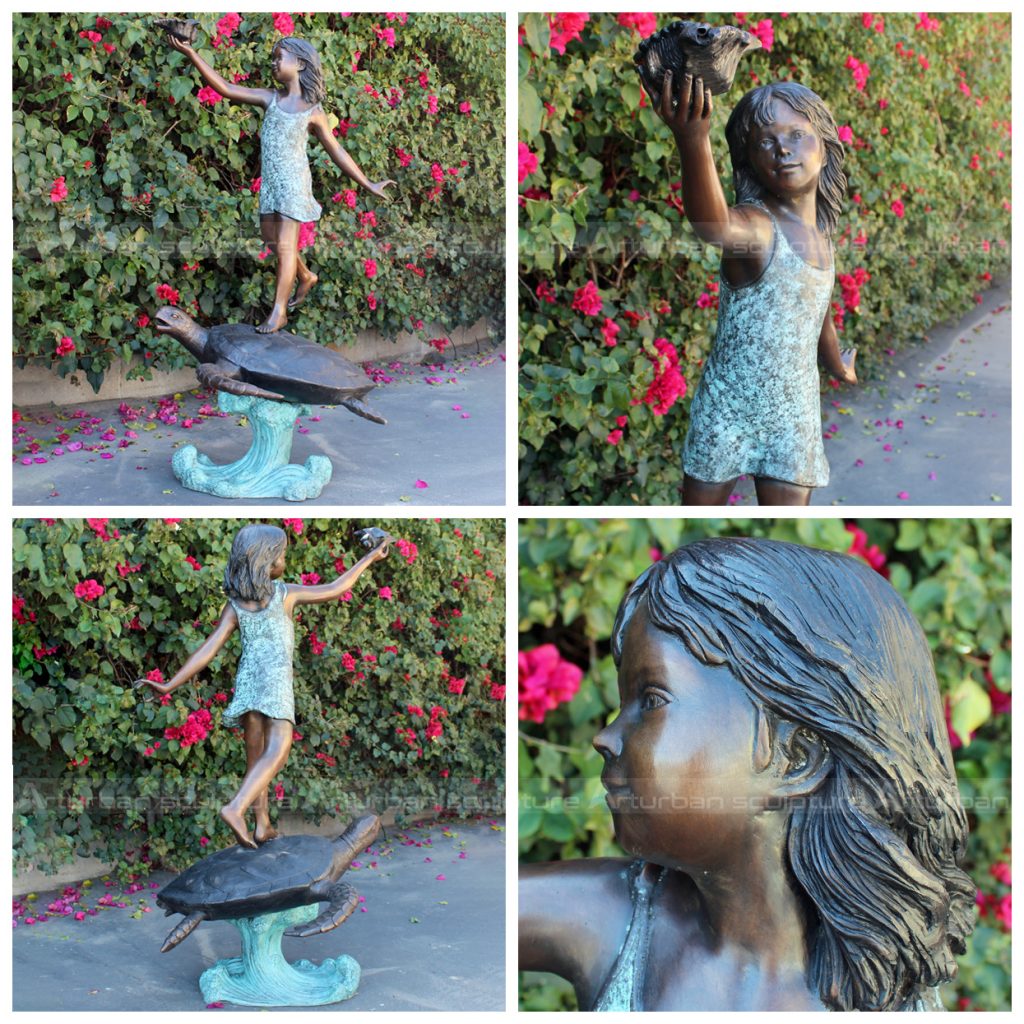 2.Production process of girl on turtle fountain
My artist will make 1:1 clay mold, when finished clay mold,  we will take photos for your reference. The clay mold can modify any
details till your satification with it. Then we go ahead to make statue, when finished statue, also we will take photos for your reference.
After getting your comfirmation, we will arrange packing and shipment. Arturban sculpture can make large mermaid statue in bronze,
marble, fiberglass, stainless steel. Our team will make a production plan, according to your design, budget, delivery time, or any other
service. Our final aim is to supply high quality and cost-saving sculpture efficiently.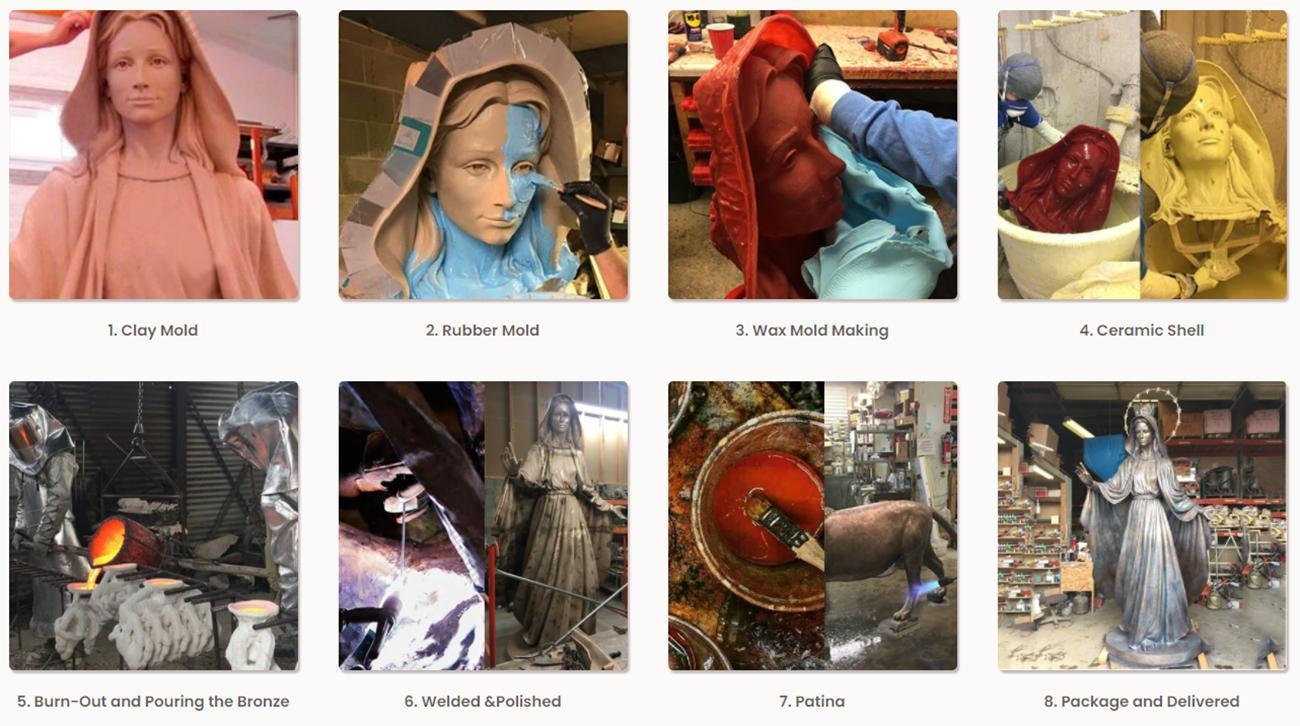 Send us your requirements now, we will reply to your email within 24 hours