1.Introduction of grecian lady fountain
This is a Grecian lady fountain. The bronze figure fountain sculpture is an elegant work of art. This woman
has a graceful posture, holding a vase in her hand, with the opening downward and water flowing out of it.
The woman's head tilted slightly to one side, as if appreciating the beauty of the water. This kind of detail
makes the sculpture more vivid, as if a woman is interacting with the water flow, forming a beautiful picture.
The use of bronze materials makes the woman's body lines more beautiful, thereby enhancing the aesthetic
and decorative effects of the sculpture.
This bronze Lady Pouring Water Fountain is not only an ornament, it also has practical significance. Water
flows out of the vase opening, forming a stream of water that can bring cooling and comfort to people. Placing
such fountain sculptures in urban parks and gardens can not only improve the quality of the landscape, but
also provide a place for people to rest.
ARTURBAN is a professional sculpture production company with a high-level sculpture production team
that can provide high-quality sculpture production services to customers. The production of bronze female
fountain sculptures requires consideration of the proportions, materials, and design of the sculptures, as
well as certain professional skills and experience. ARTURBAN has these conditions and can provide customers
with a full range of services from sculpture design to production, ensuring the quality and aesthetics of sculpture.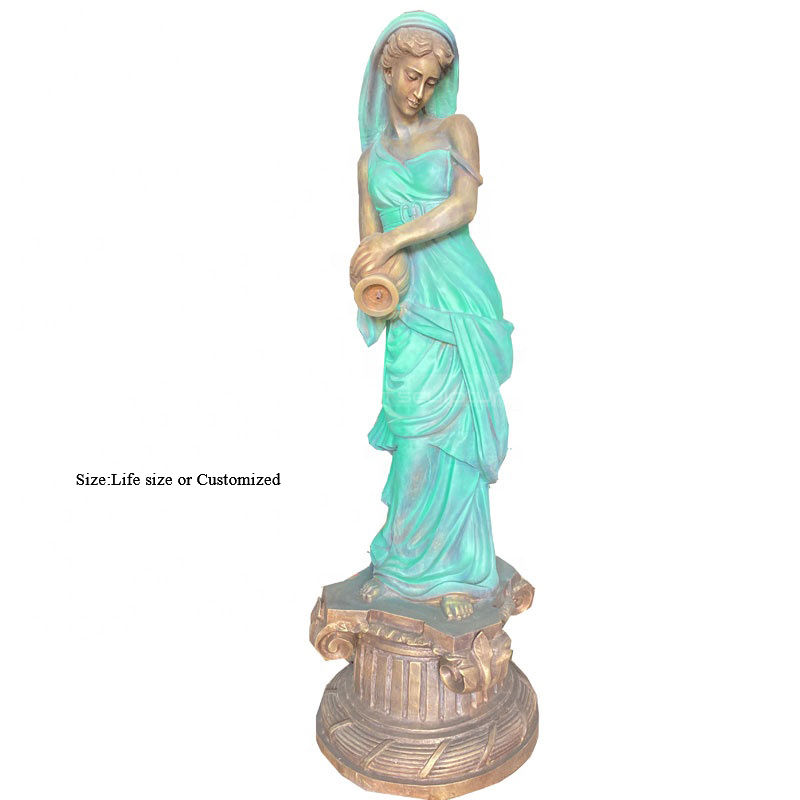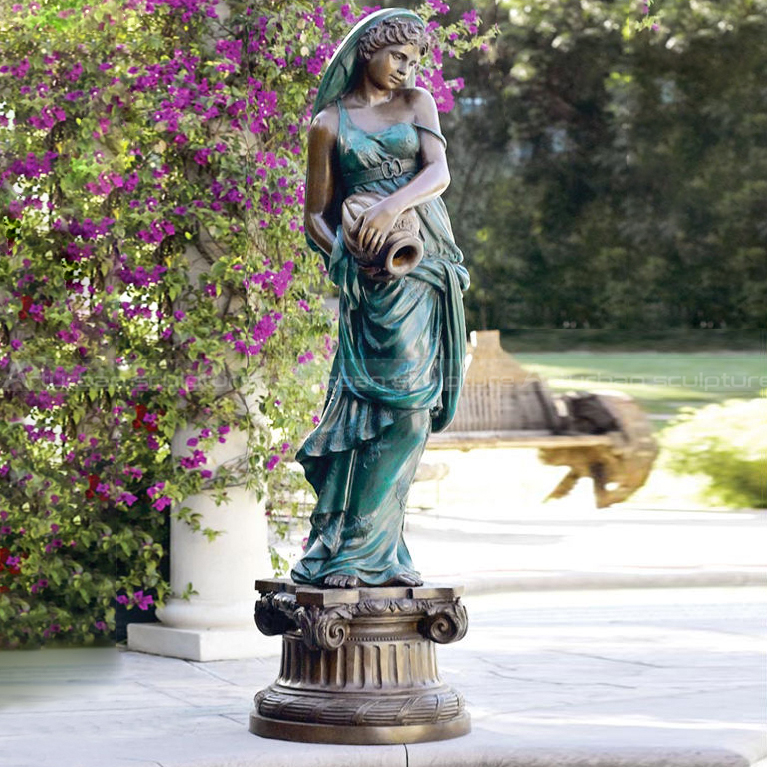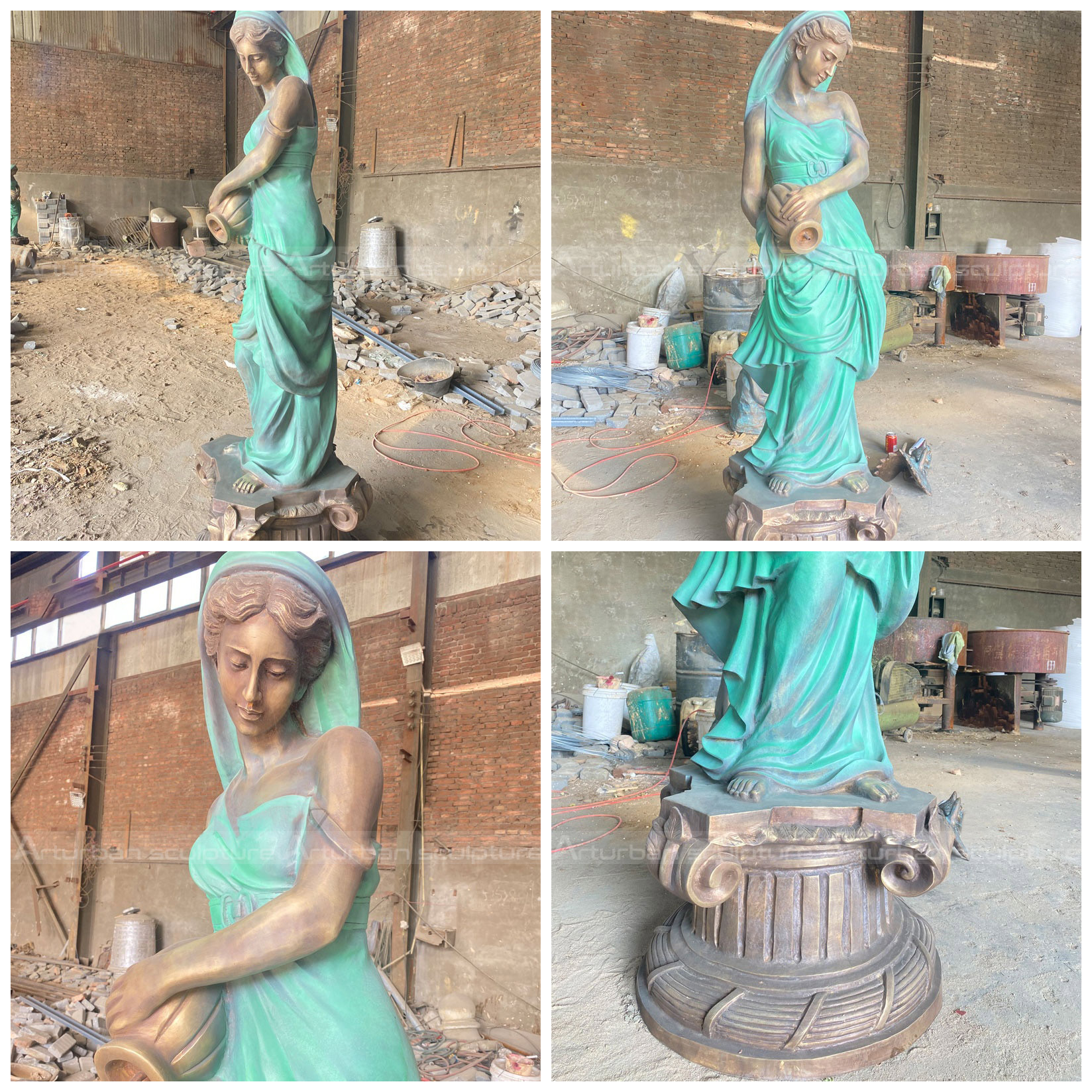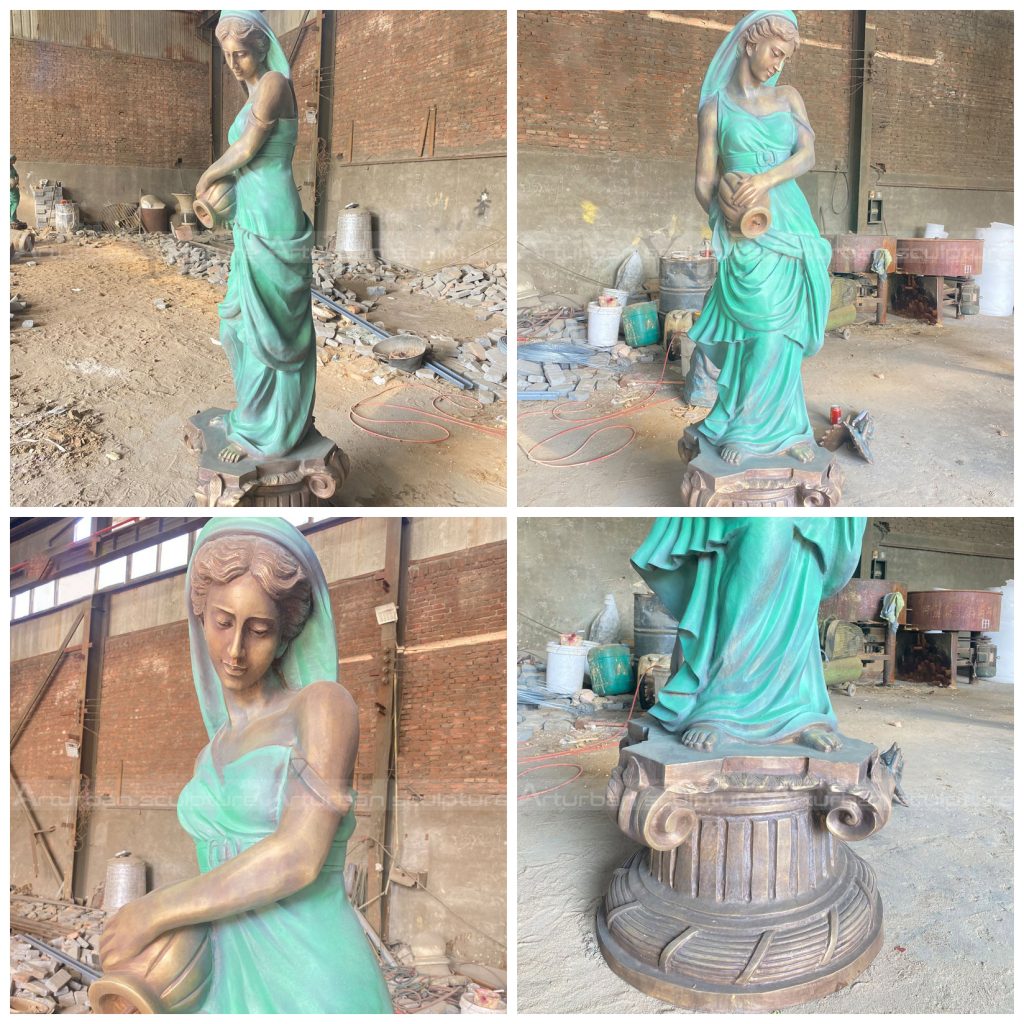 2.Production process of grecian lady fountain
My artist will make 1:1 clay mold, when finished clay mold,  we will take photos for your reference. The clay mold can modify any
details till your satification with it. Then we go ahead to make statue, when finished statue, also we will take photos for your reference.
After getting your comfirmation, we will arrange packing and shipment. Arturban sculpture can make large mermaid statue in bronze,
marble, fiberglass, stainless steel. Our team will make a production plan, according to your design, budget, delivery time, or any other
service. Our final aim is to supply high quality and cost-saving sculpture efficiently.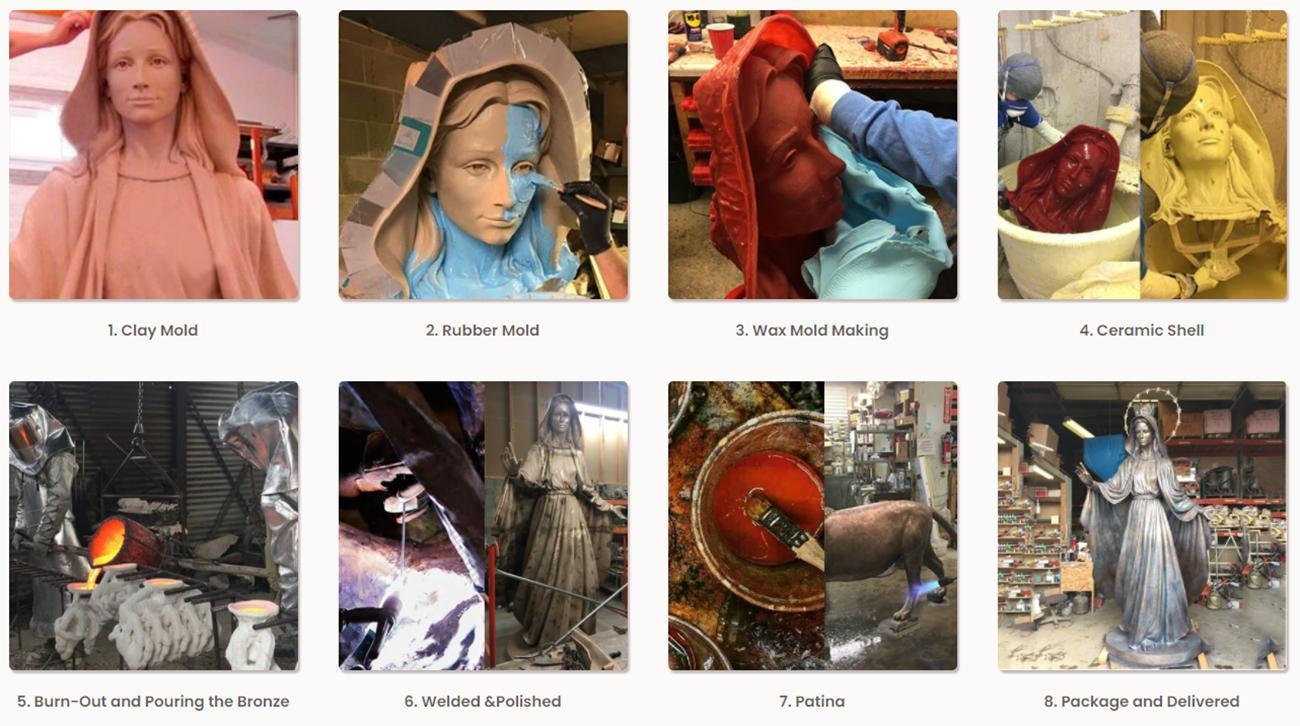 Send us your requirements now, we will reply to your email within 24 hours