1.Introduction of herons water fountain
The herons water fountain is a unique decorative art. The bronze heron sculpture is an impressive work
of art that demonstrates the artist's acute sense of natural beauty and exquisite craftsmanship. "The heron
stands with its mouth open, a lifelike shape that vividly demonstrates the graceful standing posture of the
heron. The sculptor is meticulously processing the heron's feathers and leg structure to create an animal's
posture and charm.". In addition, the water flow design inside the heron's mouth is very ingenious, and
water can flow out of the mouth, which can be used for fountain sculpture.
Bronze Heron's Fountain in Pond also have great value in decoration. It can be used not only as a home
decoration, but also as an artistic installation in public places. At home, it can increase the atmosphere of
space and create a natural and harmonious living atmosphere; In public places, it can serve as a landscape
ornament, adding a cultural heritage and artistic flavor to the city.
The advantages of making bronze herons mainly lie in the selection and durability of materials. As a
corrosion-resistant, tough and durable metal, bronze has high oxidation resistance, which can ensure that
sculptures remain bright and beautiful for a long time. At the same time, bronze has good plasticity and flexible
production processes, which can fully demonstrate the creativity and personality of artists.
The bronze heron sculpture not only has the charm of natural beauty, but also can bring people a beautiful
cultural experience and artistic enjoyment. Through discussing the shape and details, decorative effects, and
production advantages of the sculpture, we have a deeper understanding of the unique charm and value of
this artwork.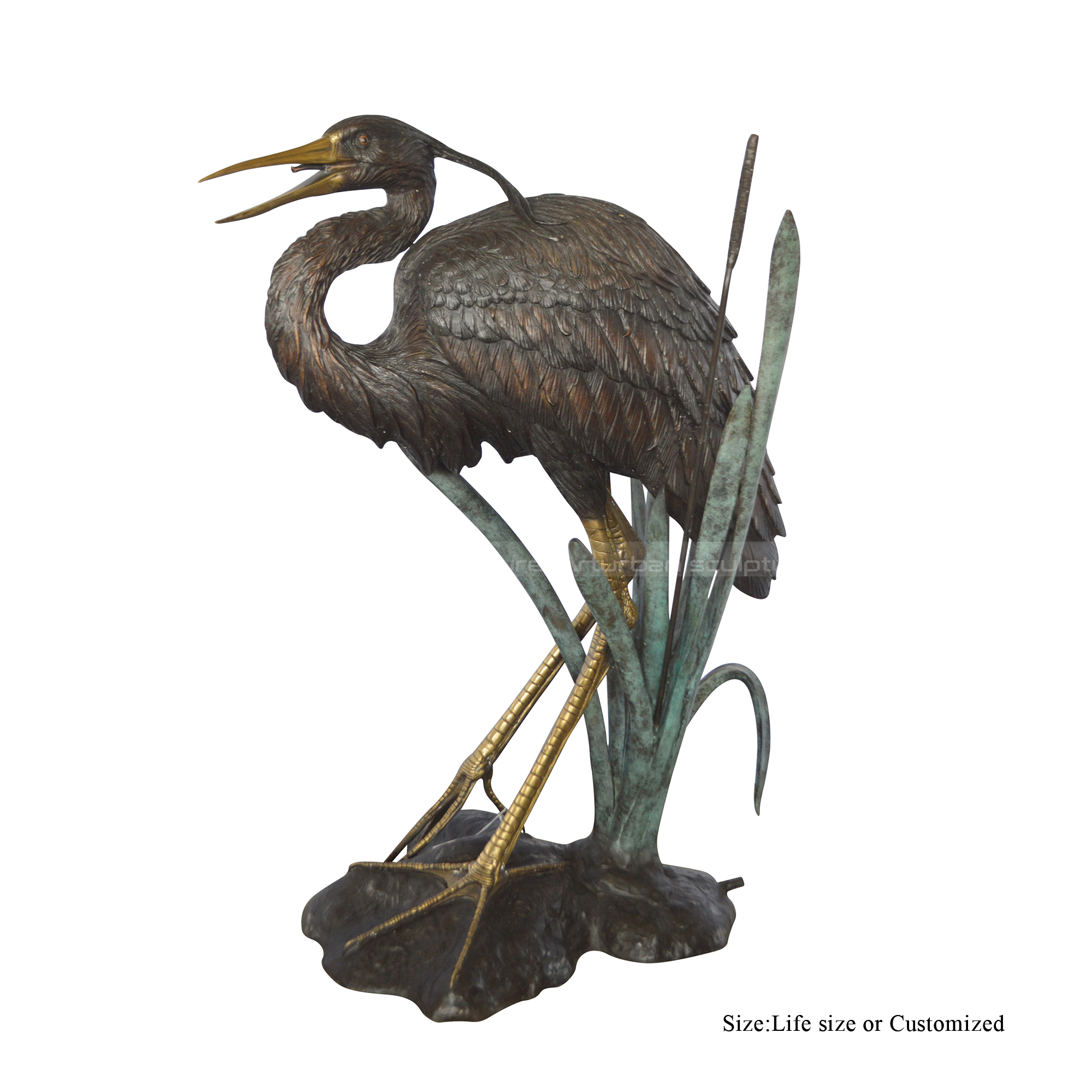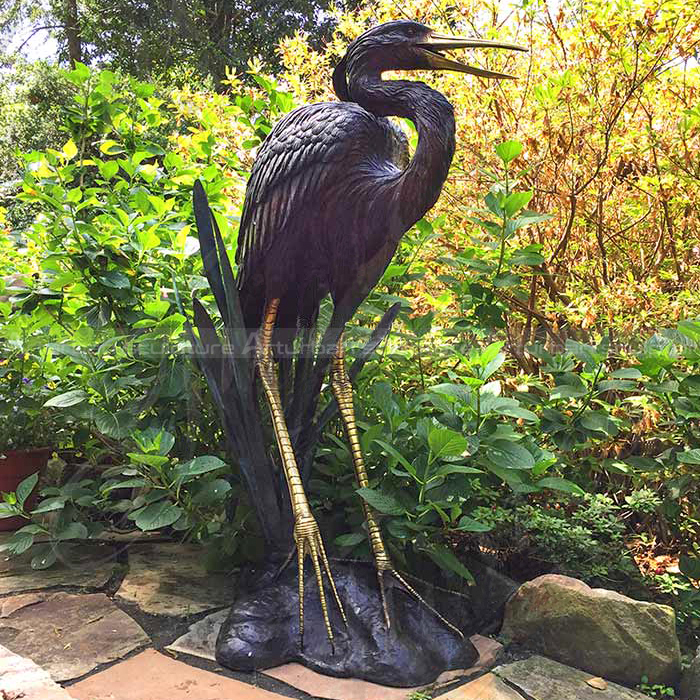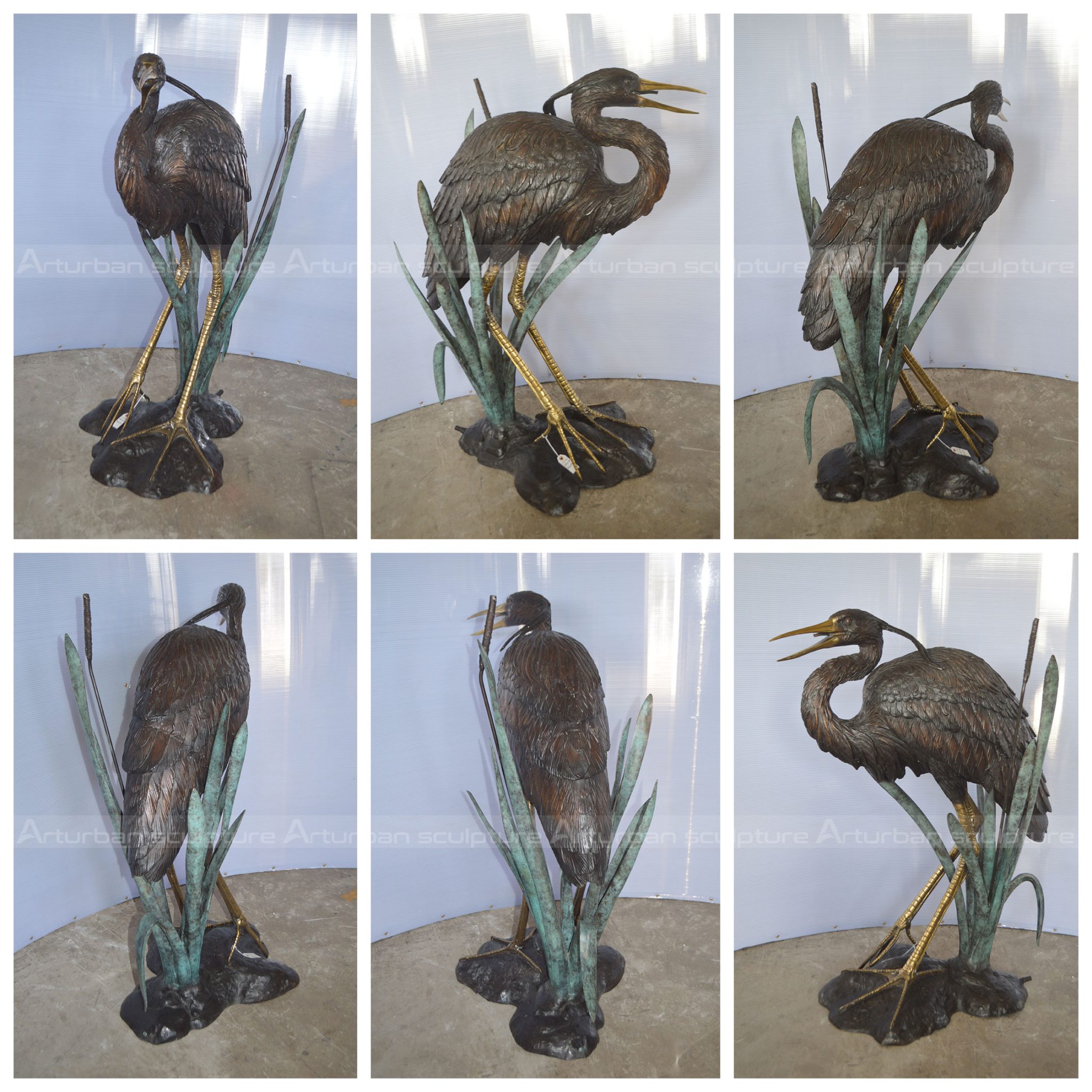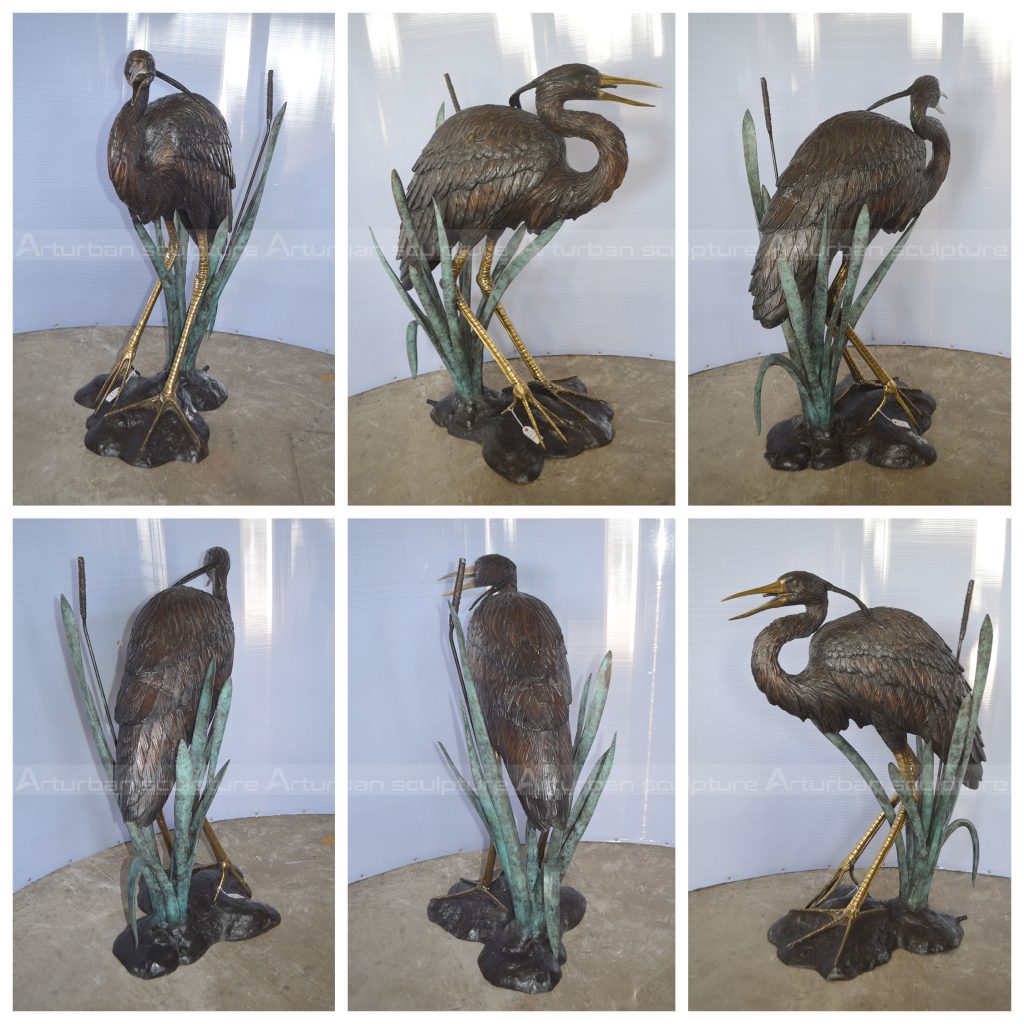 2.Production process of herons water fountain
My artist will make 1:1 clay mold, when finished clay mold,  we will take photos for your reference. The clay mold can modify any
details till your satisfaction with it. Then we go ahead to make statue, when finished statue, also we will take photos for your
reference. After getting your confirmation, we will arrange packing and shipment. Arturban sculpture can make large mermaid
statue in bronze, marble, fiberglass, stainless steel. Our team will make a production plan, according to your design, budget,
delivery time, or any other service. Our final aim is to supply high quality and cost-saving sculpture efficiently.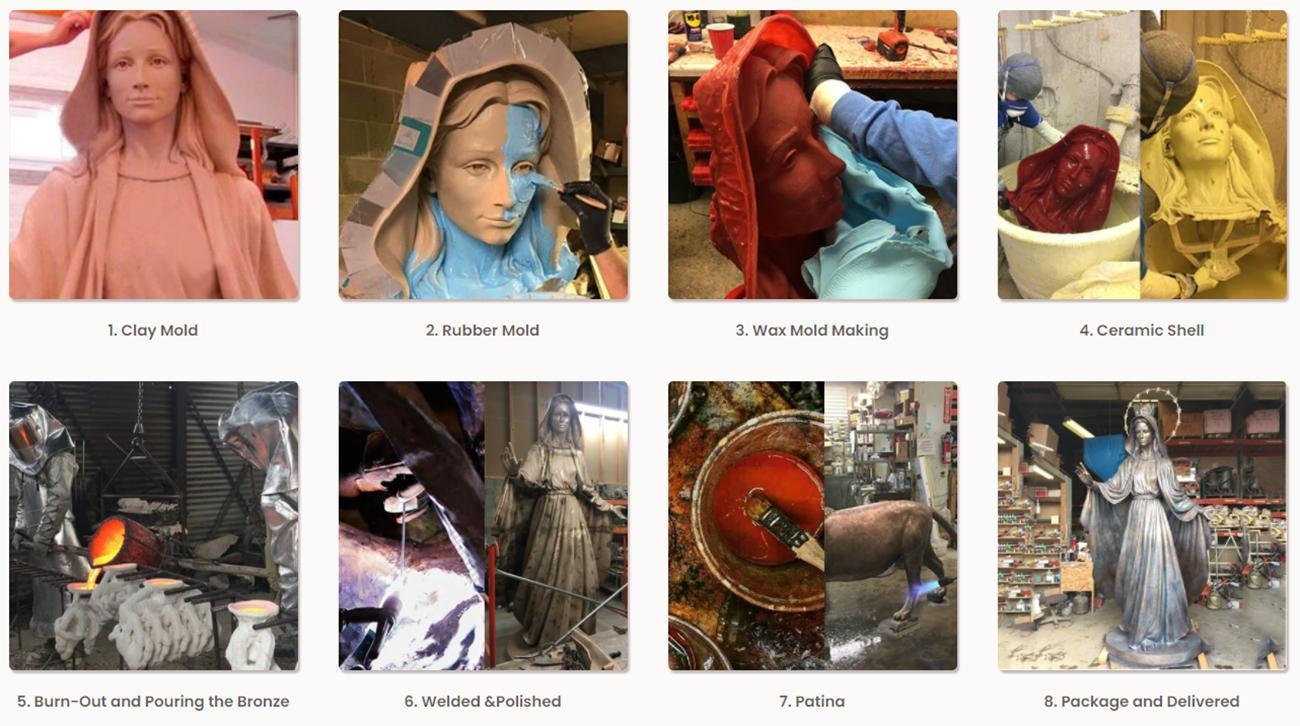 Send us your requirements now, we will reply to your email within 24 hours