1.Introduction of memorial fountain for garden
This is a memorial fountain for garden. This dramatic fountain is a reconstruction of the 1904 work of German sculptor Ferdinand Lepcke, depicting scenes of animals and people attempting to escape floods.  The head of uczniczka sculpture, who demonstrated outstanding artistic talent in his creations.
The original sculpture was destroyed during World War II, and the Nazis decided to melt its bronze material for military purposes, although a copy survived in Lepcke's hometown of Coburg. However, in order to rebuild this precious artwork, the reconstruction project was launched in 2004, and the fountains were resurrected one by one until the final results were officially announced in 2014.
The restoration process of the fountain is very complex and lengthy. It has been reconstructed into a similar image to the original work, showcasing the urgency and drama of animals and humans attempting to escape the flood. The details and carving techniques of this sculpture are breathtaking, with every angle filled with dynamic and dynamic elements. The significance of this fountain is profound. It is not only a reconstruction of Lepke's masterpiece, but also a revival of art and a continuation of history. It showcases the disaster of floods and the challenges and survival desires faced by humans and animals to the audience. By revealing the fragility of human nature and life, this sculpture evokes deep resonance and reflection in the audience's hearts.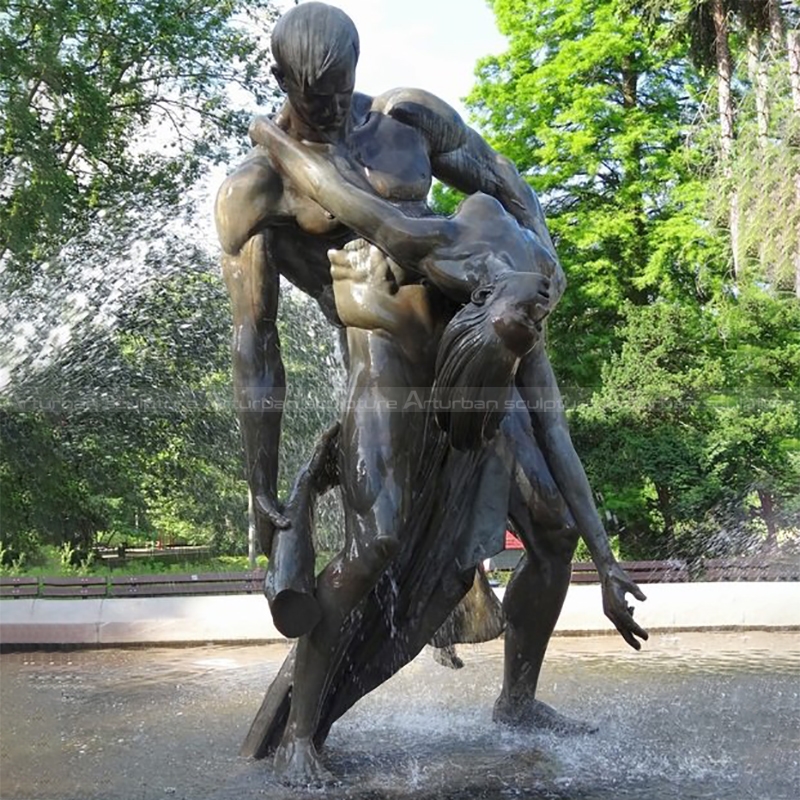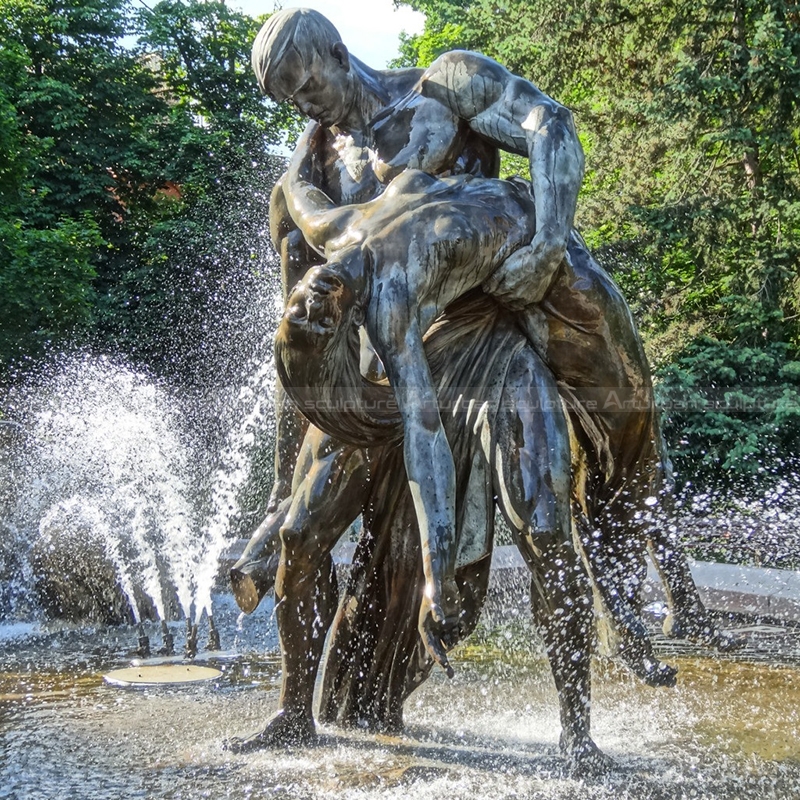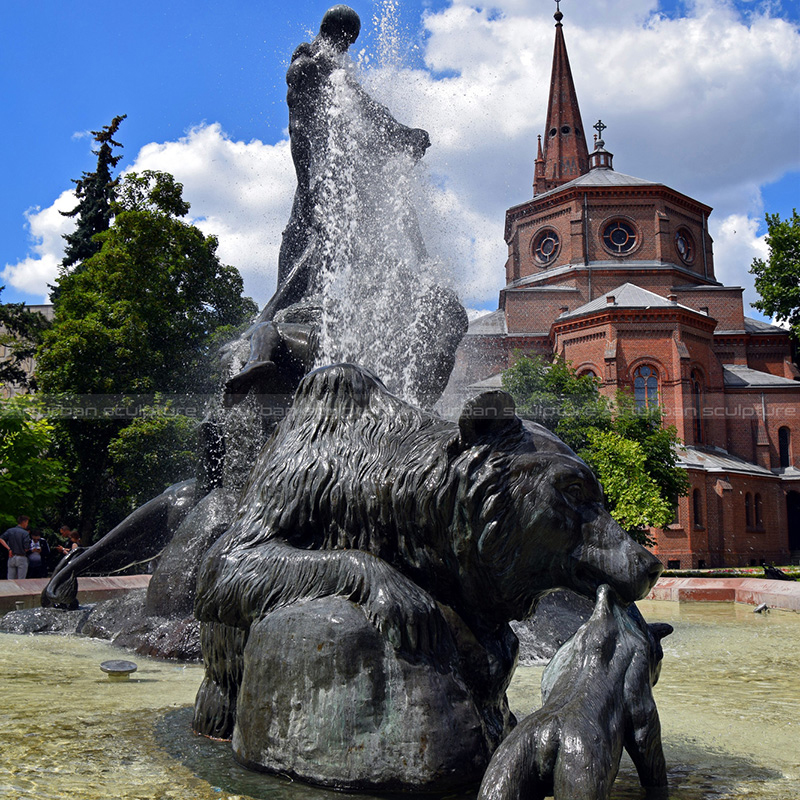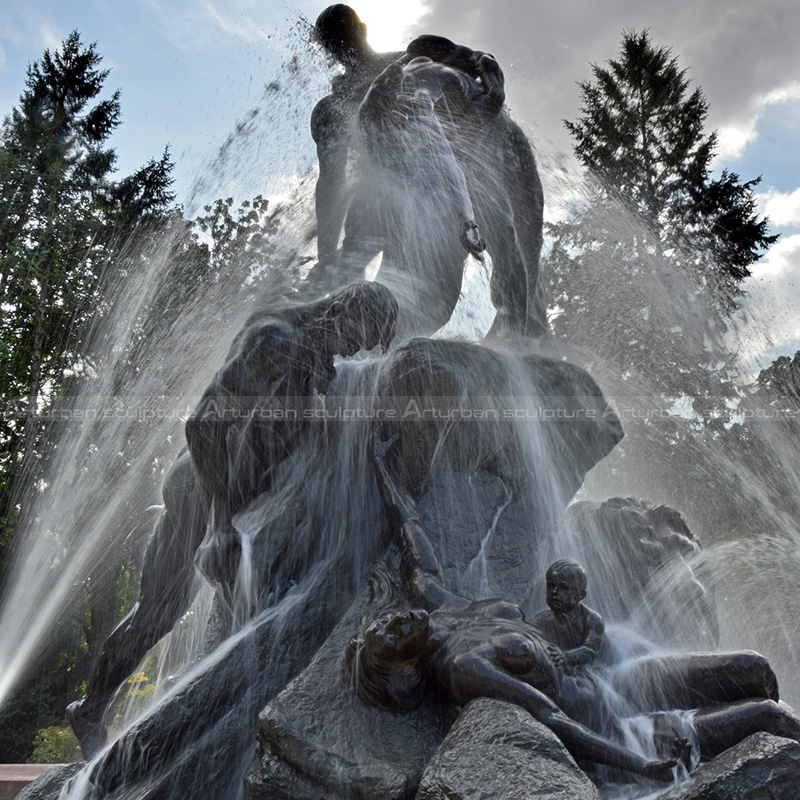 2.Production process of memorial fountain for garden
My artist will make 1:1 clay mold, when finished clay mold,  we will take photos for your reference. The clay mold can modify any
details till your satisfaction with it. Then we go ahead to make statue, when finished statue, also we will take photos for your
reference. After getting your confirmation, we will arrange packing and shipment. Arturban sculpture can make large mermaid
statue in bronze, marble, fiberglass, stainless steel. Our team will make a production plan, according to your design, budget,
delivery time, or any other service. Our final aim is to supply high quality and cost-saving sculpture efficiently.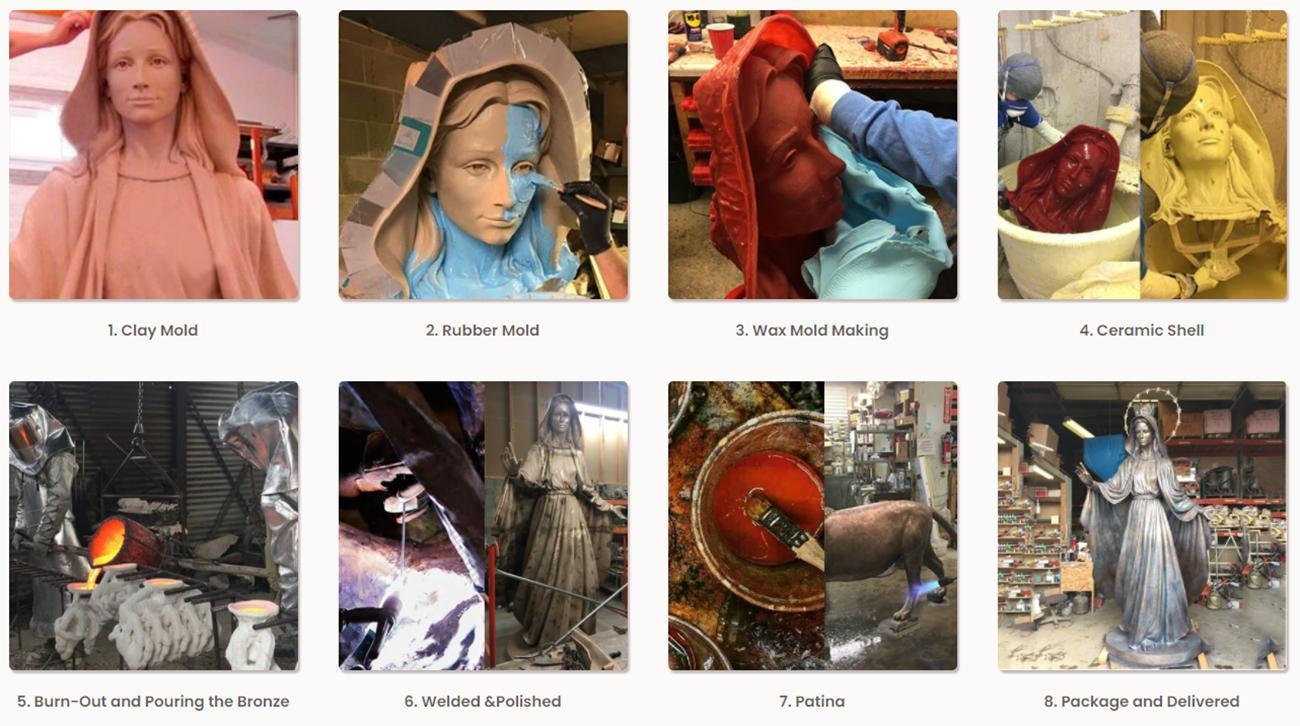 Send us your requirements now, we will reply to your email within 24 hours