1.Introduction of mermaid fountain for pool
The bronze mermaid fountain for pool is a unique decorative art. The mermaid is a legendary creature, described
as half human and half fish, and is the embodiment of the sea goddess. The tortoise is a long-lived animal and is
considered a mascot in Chinese culture. Seagrass and small fish represent other components of the marine ecosystem.
These elements together constitute a vivid ocean scene, adding to the aesthetic and artistic value of the bronze
mermaid fountain sculpture.
The decorative role of the bronze mermaid fountain for pool cannot be ignored. This sculpture is usually placed in
public places, becoming one of the important landscapes in these places. People can appreciate beautiful sculptures
in these places and feel the harmonious coexistence of nature and humanity. At the same time, the sound of the fountain
and the gesture of the mermaid also increase the vitality and vitality of these places, making people feel relaxed and happy.
The advantage of making Bronze Mermaid Fountain sculptures lies in their durability and plasticity. Bronze is a strong
and durable material that can withstand the test of time and is not susceptible to corrosion and wear. This means that the
bronze mermaid fountain sculpture can maintain its beauty and artistic value for a long time. In addition, bronze materials
have a high plasticity and can create various shapes and details. This allows artists to freely express their ideas and creativity,
creating more unique and personalized sculptures.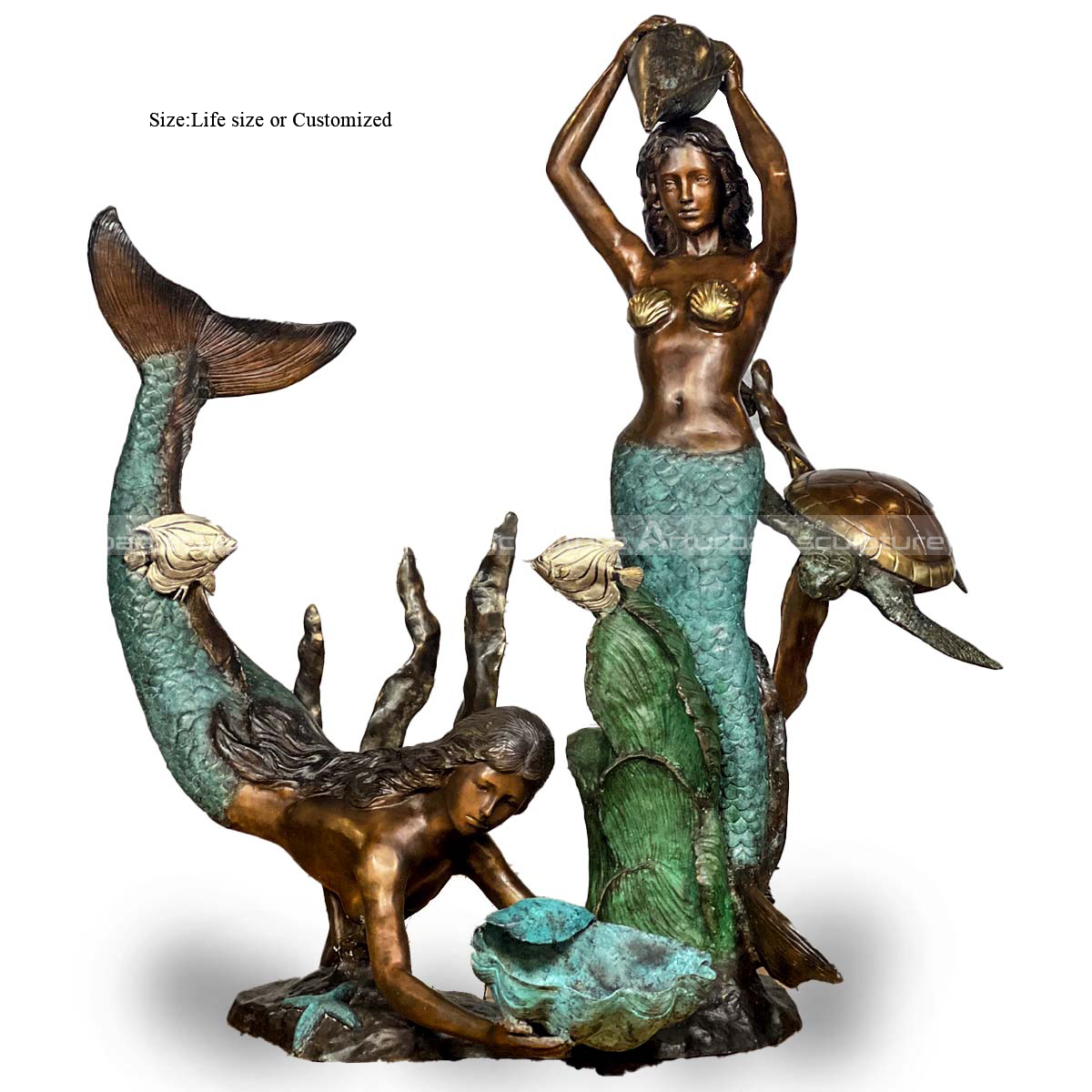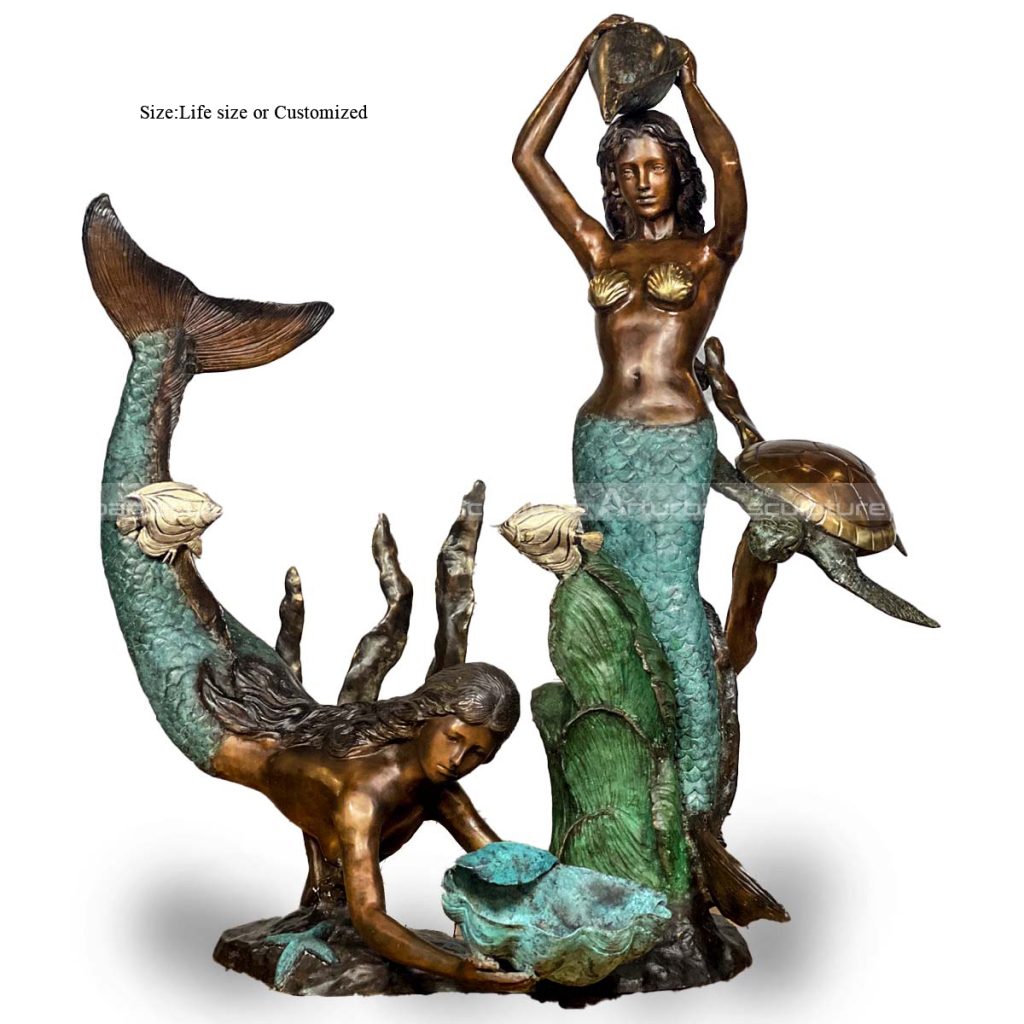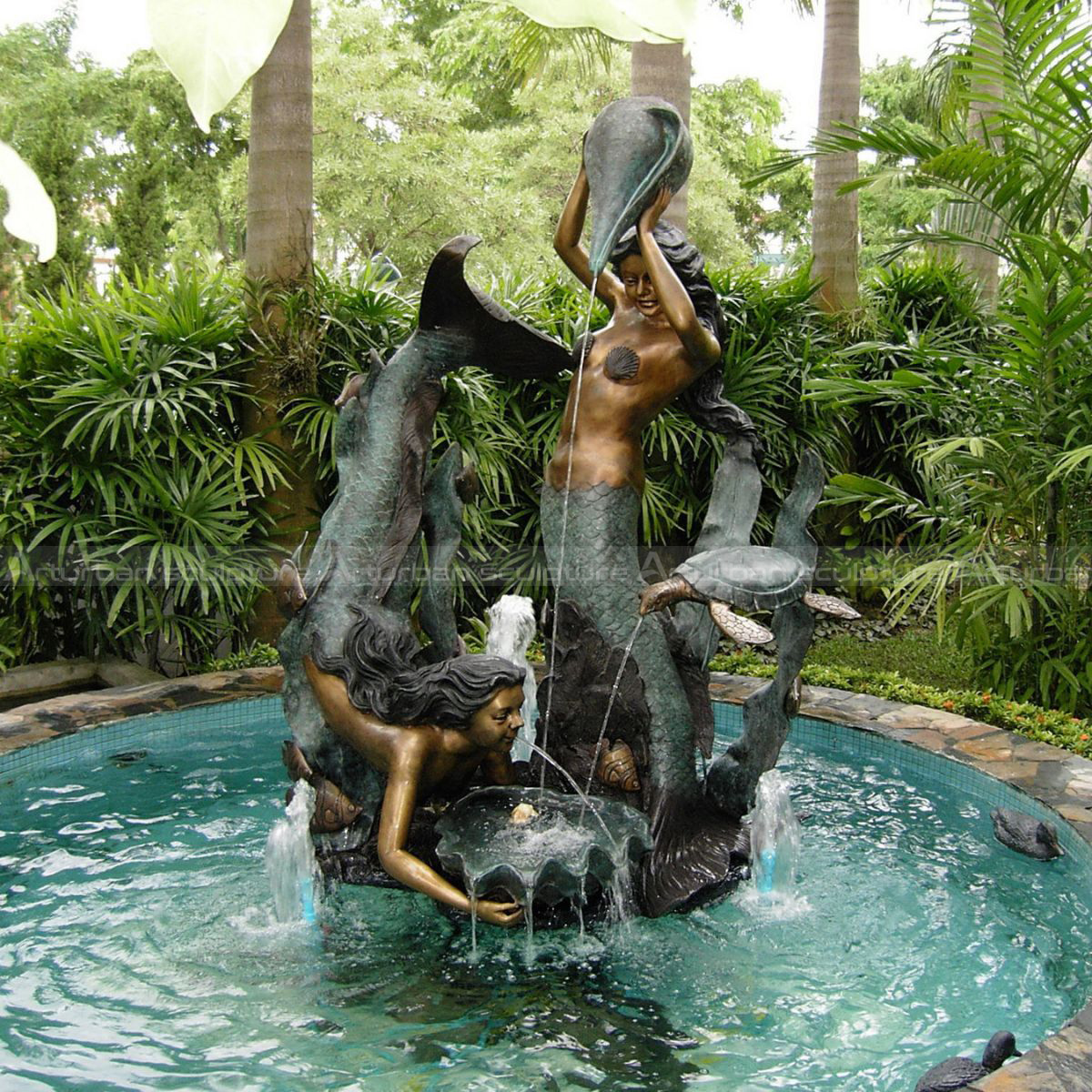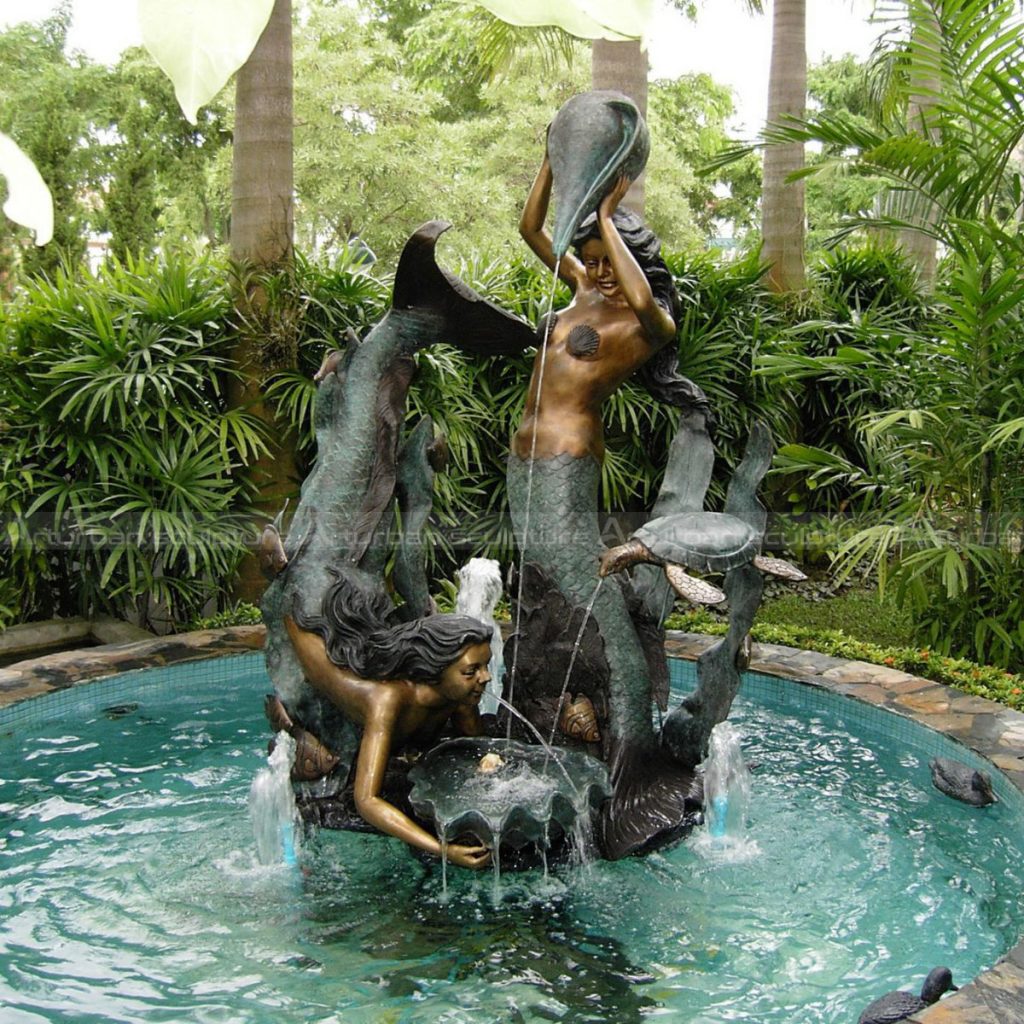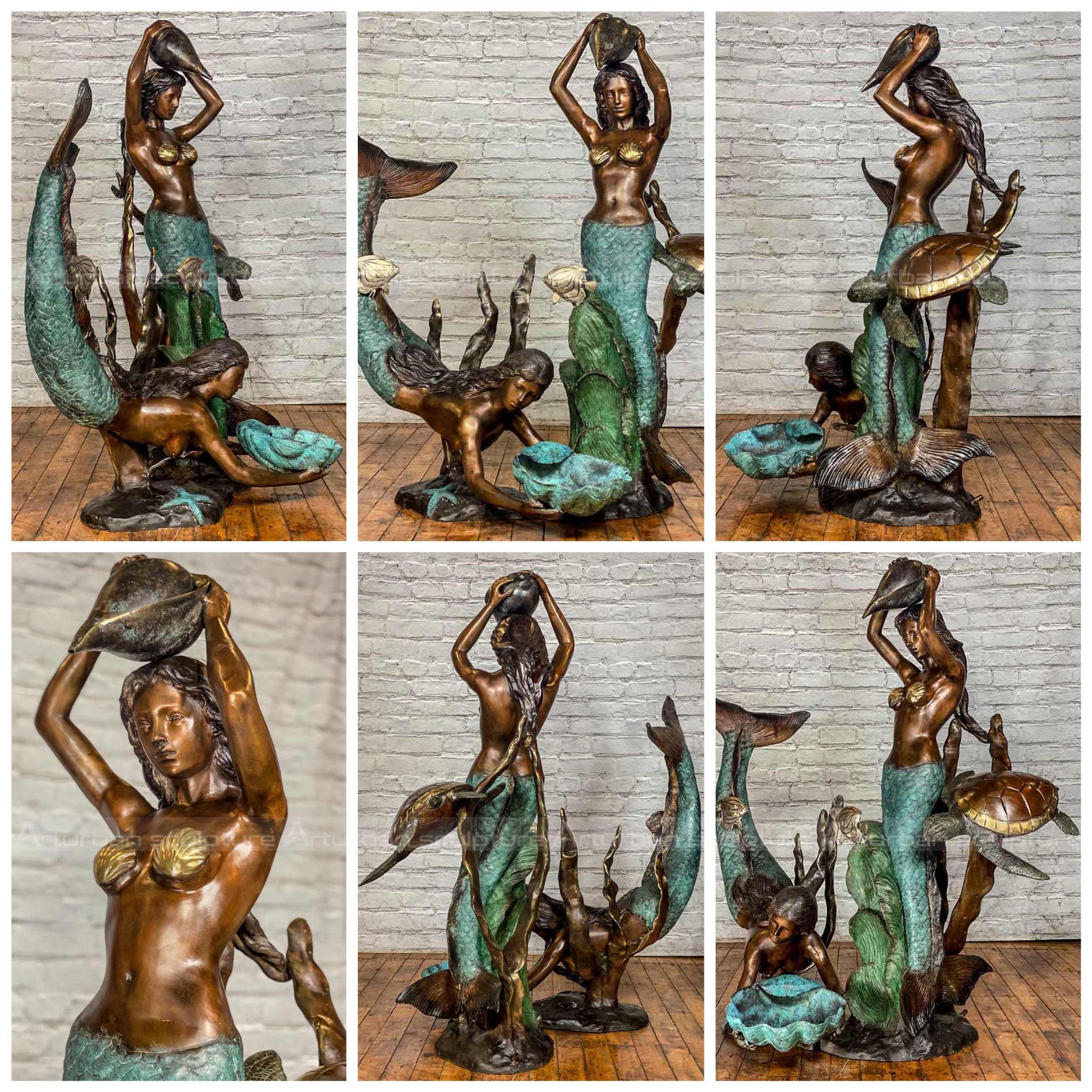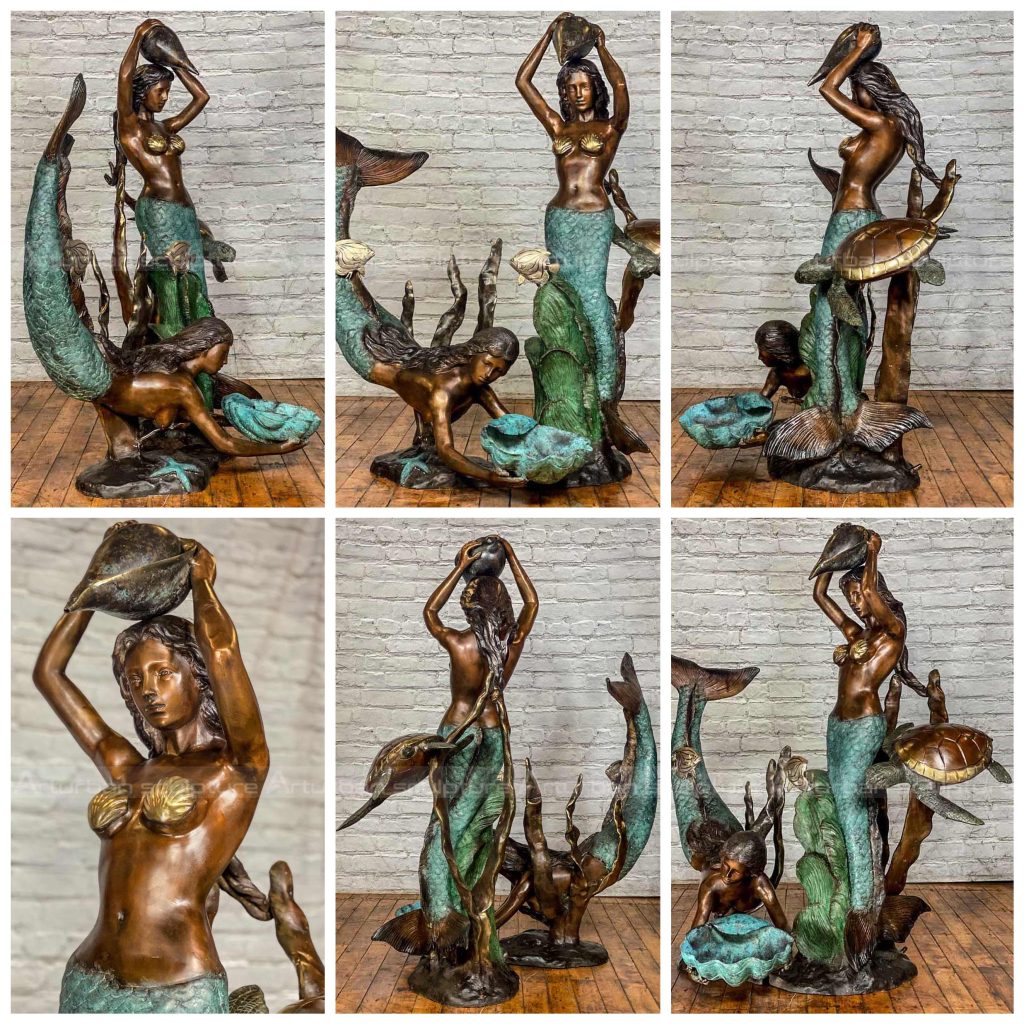 2.Production process of mermaid statue
My artist will make 1:1 clay mold, when finished clay mold,  we will take photos for your reference. The clay mold can modify any details till your satification with it. Then we go ahead to make statue, when finished statue, also we will take photos for your reference. After getting your comfirmation, we will arrange packing and shipment. Arturban sculpture can make large mermaid statue in bronze, marble, fiberglass, stainless steel. Our team will make a production plan, according to your design, budget, delivery time, or any other service. Our final aim is to supply high quality and cost-saving sculpture efficiently.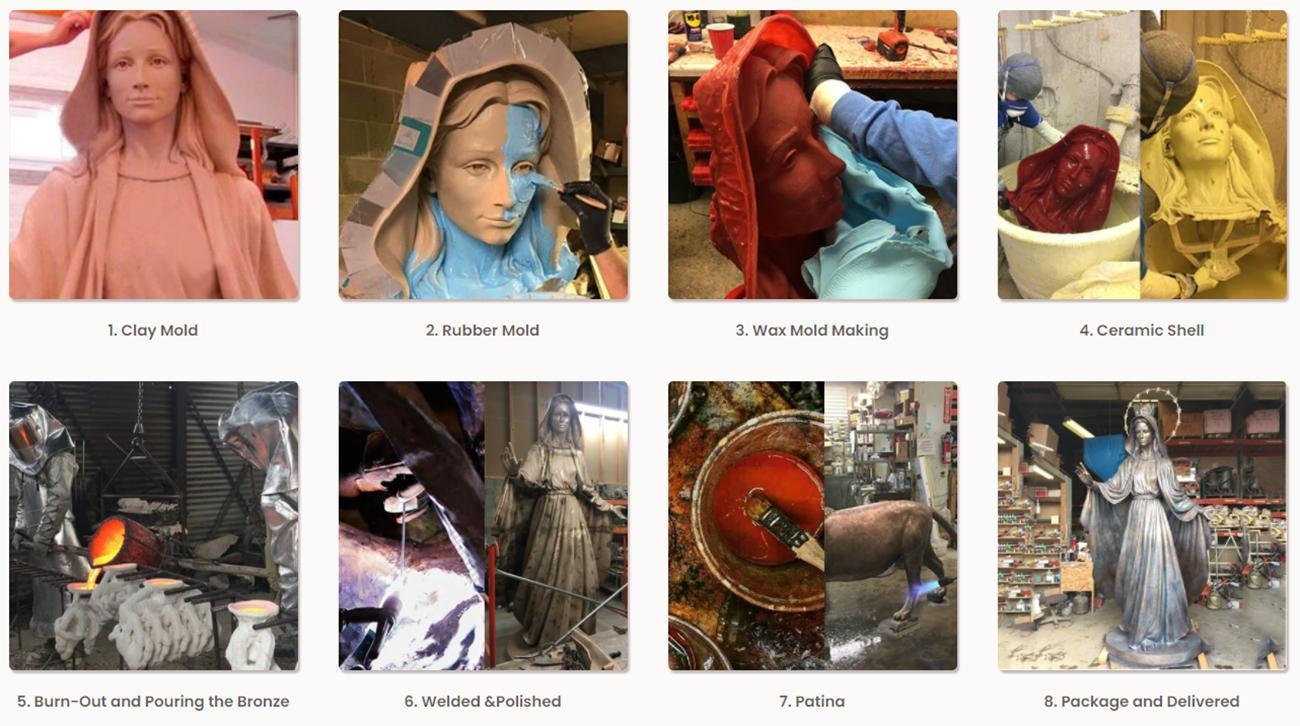 Send us your requirements now, we will reply to your email within 24 hours