1. Introduction of modern backyard fountain
This is a modern backyard fountain. It has a unique shape, resembling a beautiful harp, with water flowing through the strings, giving
people a visual sense of beauty. The water flows down the top, creating the effect of a water curtain wall, further enhancing the decorative
effect of the sculpture. Due to the use of stainless steel materials, this fountain sculpture not only has good corrosion and oxidation
resistance, but also has strong weathering resistance, making it have a longer service life in outdoor environments. In addition, stainless
steel materials also facilitate the production and maintenance of sculptures, allowing fountain sculptures to better play their decorative role.
Stainless steel Water Fountain are suitable for decoration in public places, city squares, commercial centers, parks, and large scenic areas.
These places usually require adding some beautiful landscapes to enhance the environmental atmosphere and attract the attention of tourists.
Stainless steel fountain sculptures, with their unique appearance and water flow design, can bring more visual and auditory enjoyment to these
places, while also improving people's cultural quality and aesthetic ability. They can also serve as good backgrounds for photos, attracting more
people to come and take photos as souvenirs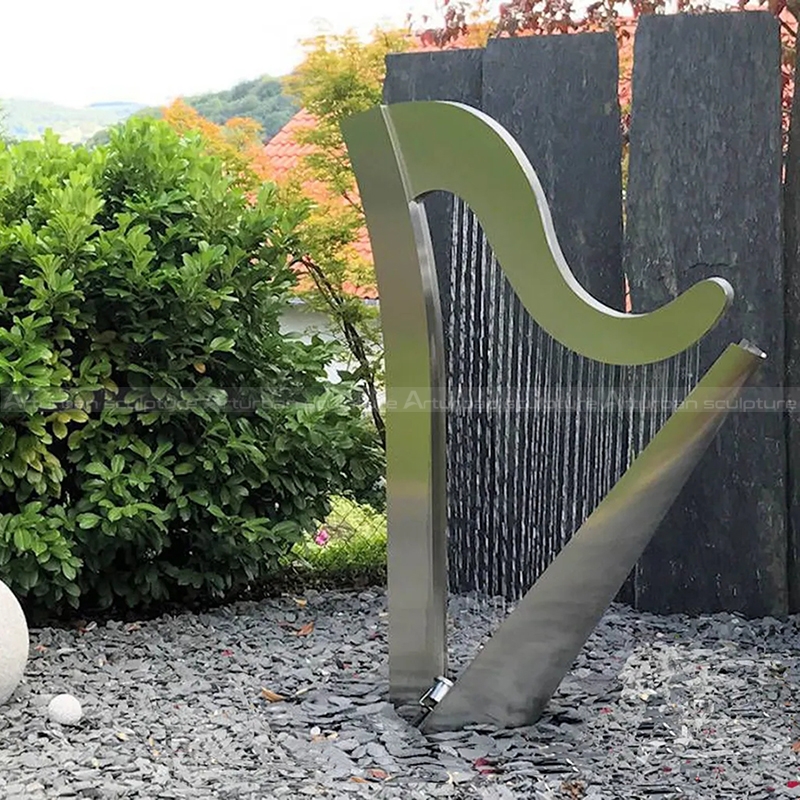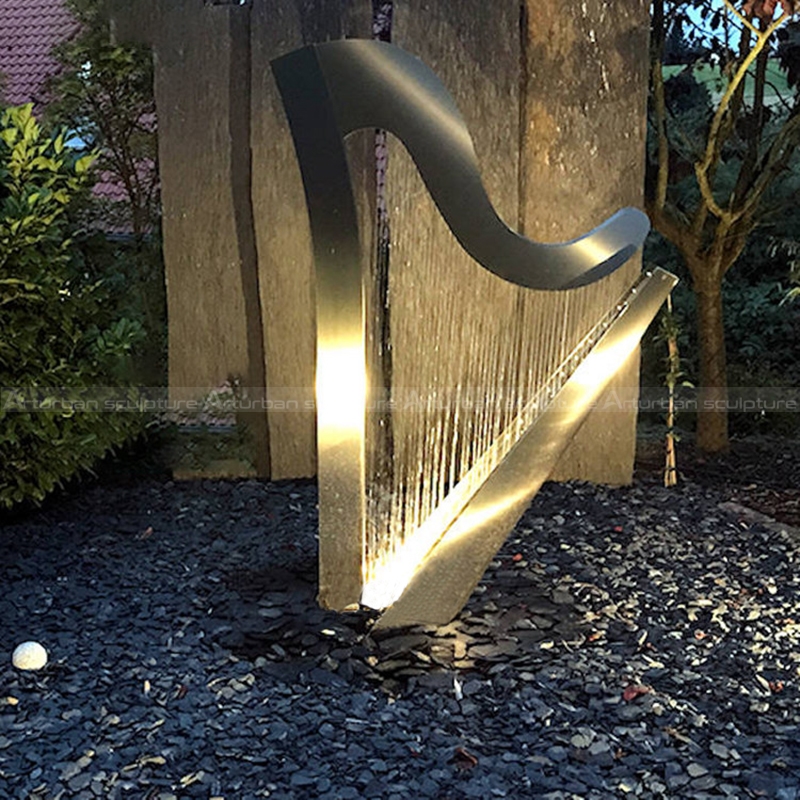 2. Production process of modern backyard fountain
Step1 Design Communication:  You supply us with several photographs with dimensions.
Step 2 Project Consultation: Our team will make a production plan, according to your design, budget, delivery   time,  or any other service.
Our final aim is to supply high quality and cost-saving   sculpture efficiently.
Step 3 Confirm Mold: We will make 1:1 clay or 3D mold,when finished clay mold,i will take photos for   your reference. The clay mold can
modify any details till to your satisfaction.
Step 4 Carving and Polish: We will carving with natural marble according to clay mold. Then polished.
Step 5 Package: Strong wooden crate with waterproof and shockproof foam inside.
Send us your requirements now, we will reply to your email within 24 hours