1.Introduction of outdoor water fountain statues
This is a bronze outdoor water fountain statues. Bronze fountain is a kind of decoration with great artistic
value. Because of its noble and elegant temperament, it is often used for architectural gardens and interior
decoration. This fountain is a three-layer one, and the bronze base is decorated with small sculptures of cranes.
This design perfectly combines the shape of the fountain and the image of the crane by means of bronze carving.
The design of the third floor makes people feel layered, while the small sculpture of crane on the base adds the
artistic flavor of the whole fountain. Cranes are regarded as auspicious birds in traditional Chinese culture,
symbolizing good luck, happiness, longevity and a bright future. Therefore, adding crane sculpture to the design
of the fountain not only makes the whole fountain more beautiful, but also contains profound cultural connotation.
The Granite Outdoor Fountains is a kind of art with high ornamental value. The design and production of the fountain
need to take into account many factors, such as the beauty of the water flow, the soothing of the sound and the overall
beauty. Therefore, the production of the bronze fountain is a complex technological activity. At the same time, the
bronze fountain is also a form of cultural expression. In ancient Europe, copper fountains were regarded as the symbol
of nobility and wealth, while in ancient China, they were widely used in landscape architecture and court banquets.
The appearance of the copper fountain not only makes people feel the enjoyment of beauty, but also shows people's
awe and pursuit of nature.
Arturban can design and customize fountain sculptures according to customers' needs to meet the needs of different
scenes and environments. At the same time, through professional technology and exquisite craftsmanship, ensure the
quality and beauty of each fountain sculpture, and make your environment better.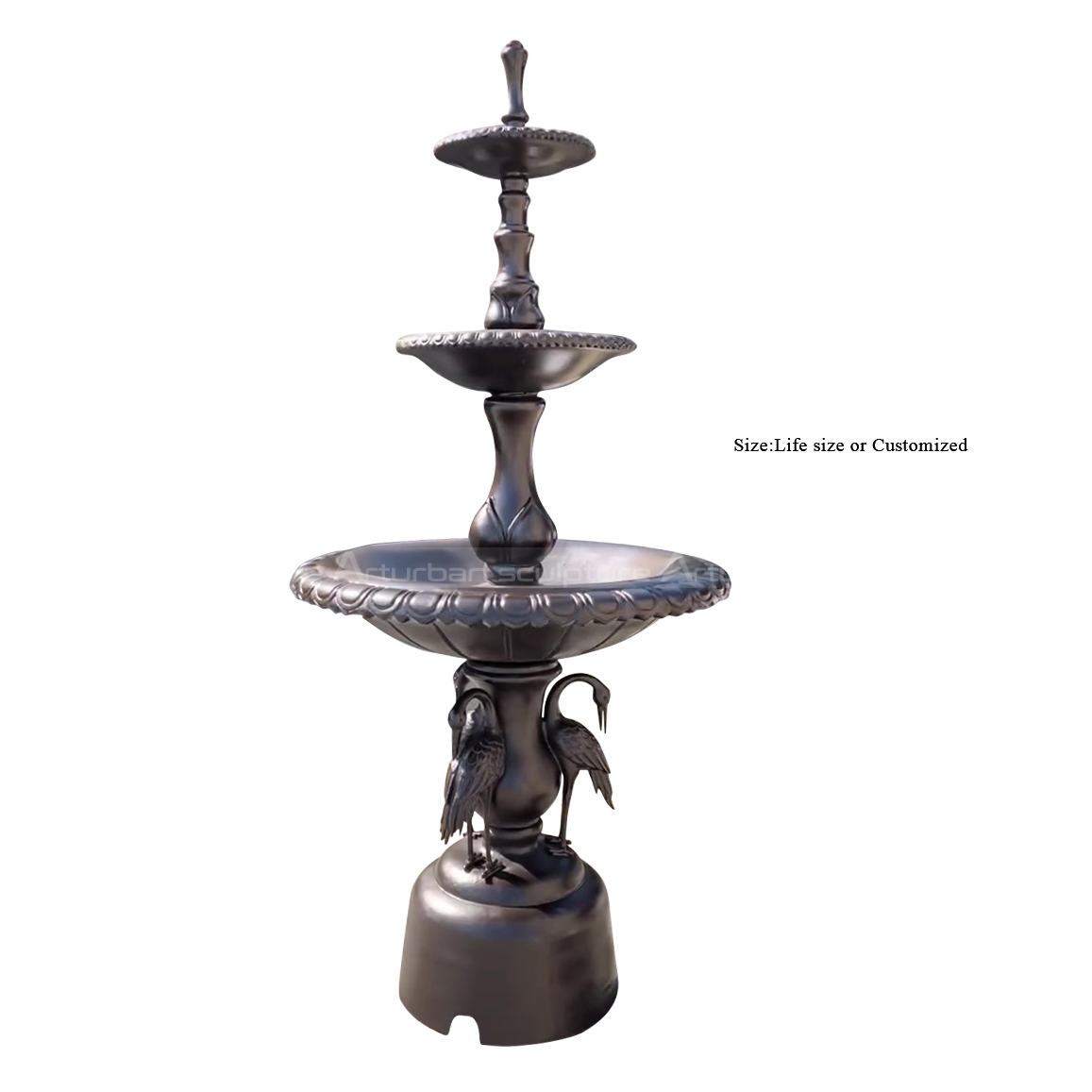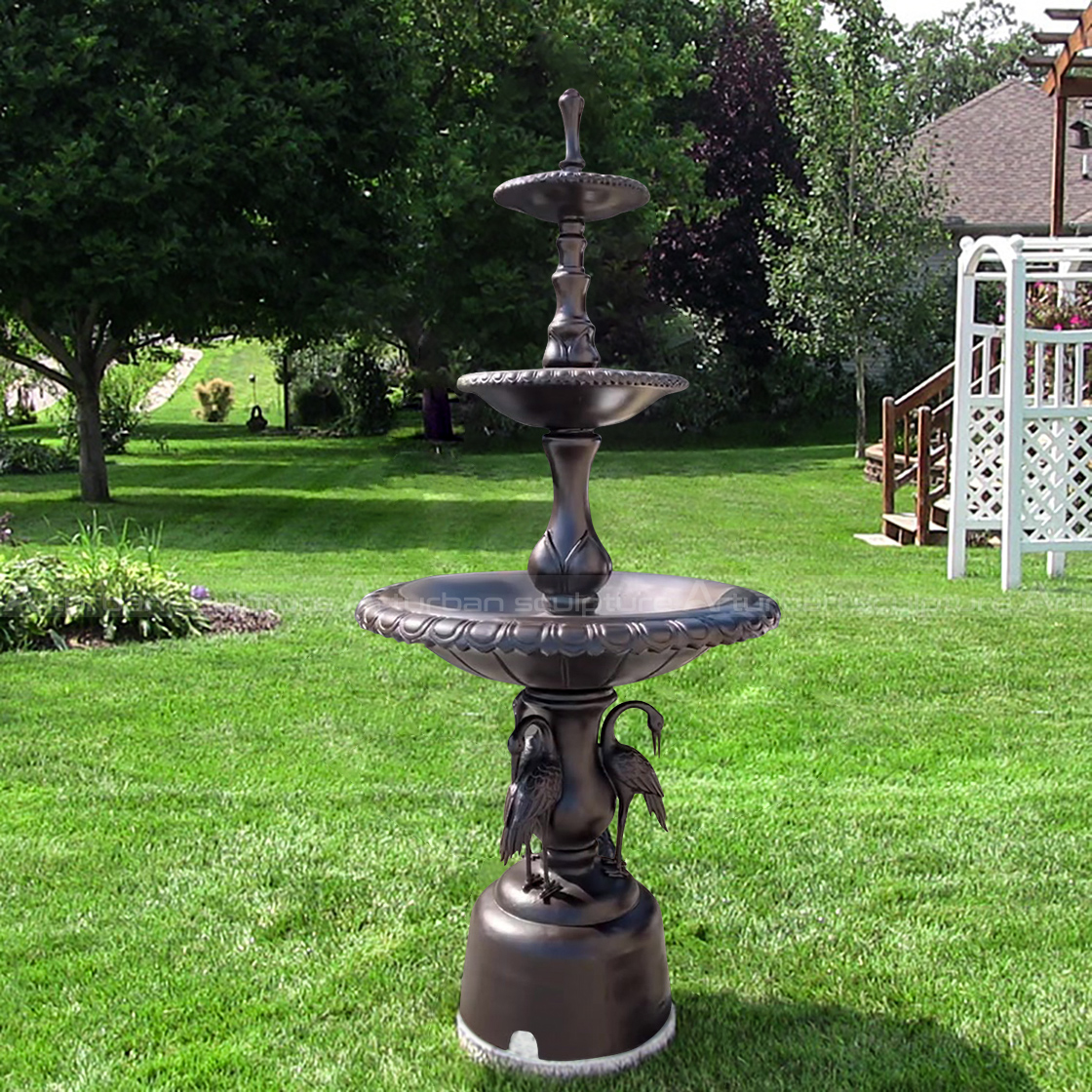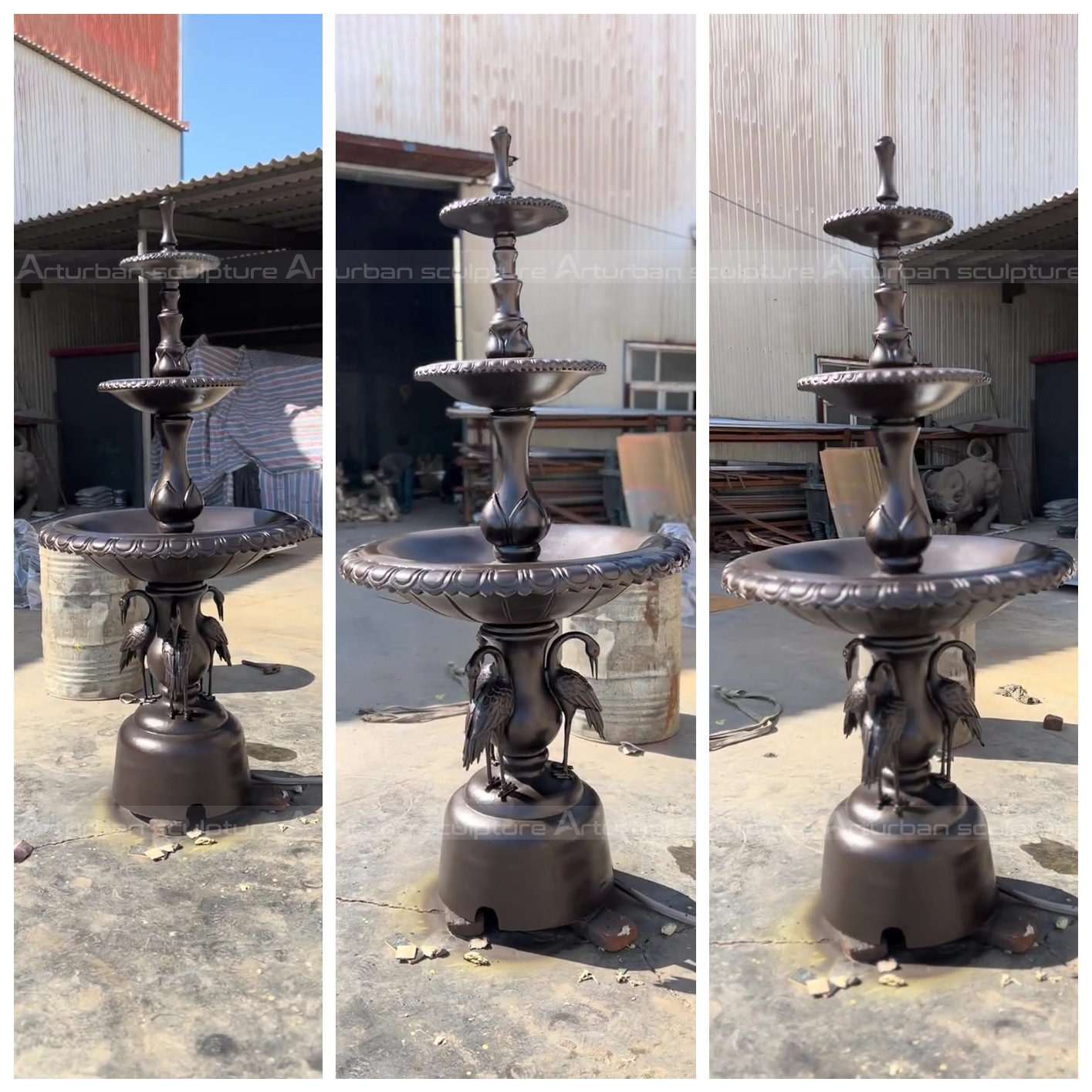 2. Production Process
My artist will make 1:1 clay mold, when finished clay mold,  we will take photos for your reference.
The clay mold can modify any details till you're satisfying with it. Then we go ahead to make statue.
When finished statue, also we will take photos for your reference. After you are satisfying with all, I
will arrange packing and shipment. Arturban sculpture can make large fountain in bronze, marble,
fiberglass, stainless steel. Our team will make a production plan, according to your design, budget,
delivery time, or any other service. Our final aim is to supply high quality and cost-saving sculpture
efficiently.
Send us your requirements now, we will reply to your email within 24 hours