1.Introduction of spitting frog fountain
The is a bronze spitting frog fountain. The frog sat on the lotus, covering its chin with both hands, appearing very cute.
Its eyes were bright and energetic, as if gazing at the things ahead. The water can flow out of the frog's mouth, and the
entire sculpture has a gorgeous color and bright luster, making people feel as if they can feel the fresh air in the lotus pond.
The decorative role of bronze lotus frog sculptures is very extensive. It can be placed in public places such as gardens,
courtyards, parks, squares, and shopping malls, allowing people to feel the fusion of nature and art in their busy lives.
Frog sculptures can also be placed in high-end places such as hotels and villas, adding elegance and artistic atmosphere
to these places. In addition, sculpture can also become a special gift for friends and family, expressing strong emotions
and blessings.
The superior performance and durability of bronze materials are important advantages in making bronze lotus frog
sculptures. Bronze is not only elastic and resilient, but also resistant to corrosion and is very durable. Bronze sculptures
can also maintain their beautiful appearance for a long time, which is particularly important for outdoor decorative
sculptures. In addition, bronze has good casting performance and can create complex sculpture shapes, so bronze lotus
frog sculpture has high artistic and collectible value.

2.Production process of spitting frog fountain
My artist will make 1:1 clay mold, when finished clay mold,  we will take photos for your reference. The clay mold can modify any
details till your satisfaction with it. Then we go ahead to make statue, when finished statue, also we will take photos for your
reference. After getting your confirmation, we will arrange packing and shipment. Arturban sculpture can make large mermaid
statue in bronze, marble, fiberglass, stainless steel. Our team will make a production plan, according to your design, budget,
delivery time, or any other service. Our final aim is to supply high quality and cost-saving sculpture efficiently.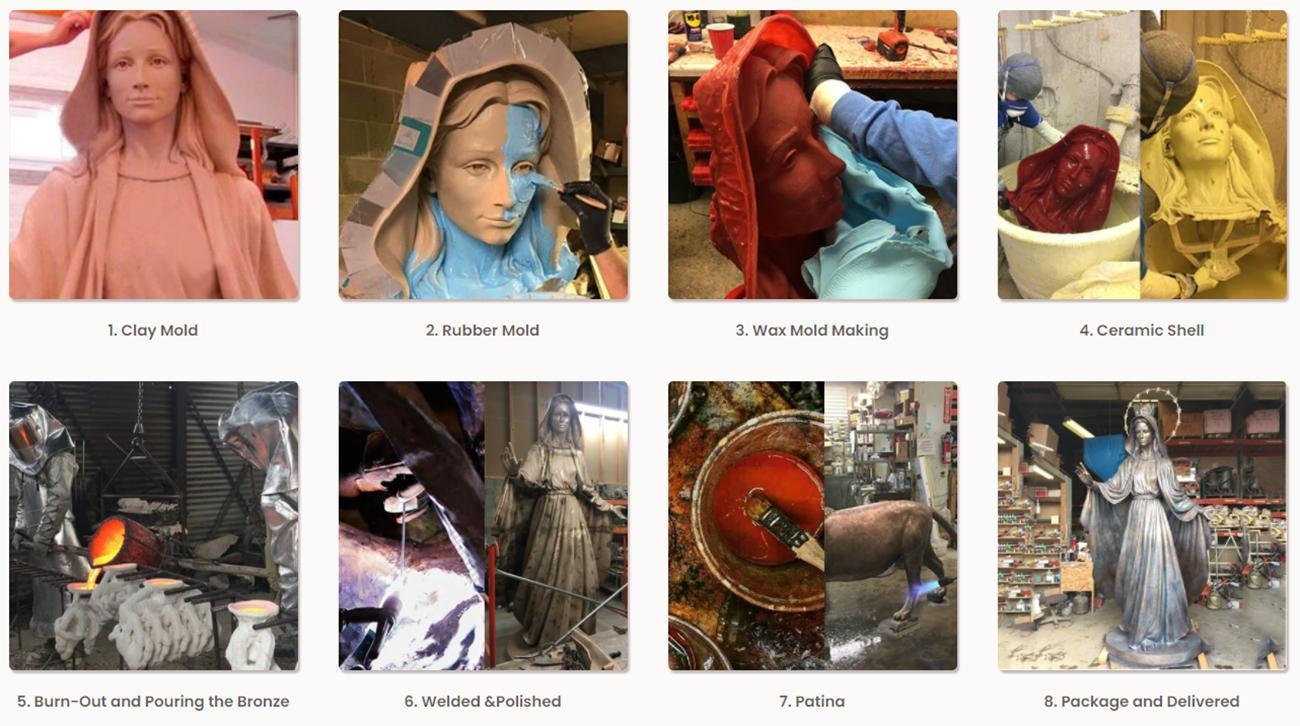 Send us your requirements now, we will reply to your email within 24 hours