1.Introduction of dolphin garden fountain
Dolphin garden fountain is very gorgeous and elegant. The column under the fountain is carved with classic retro patterns, which can make us feel the gorgeous and exquisite of this fountain sculpture. In the fountain pool, we can also see four little dolphins looking up and opening their mouths, looks like they are singing beautiful song. In the middle of the pool are two big dolphins jumping in the waves, showing a beautiful posture. Dolphins are very popular animals. They open their mouths as if they were smiling. They are often called "smiling angel". This dolphin fountain sculpture will remind us of the beautiful and naughty image of dolphins and bring joy and relaxation to our family.
Dolphin garden fountain is carefully made by our sculptors. During the production, they pay attention to the details of the sculpture, perfectly combine the dolphins with the fountain, and show the exquisite details of the sculpture. The little dolphins open their mouths and spray water, as if they had life, which brings vitality to our environment. The sound of the water in the fountain seems to be beautiful music. The color of this bronze sculpture is with chemical coloring method, which shows the beautiful color of the sculpture. We support the customization of various fountain sculptures. The fountain can be placed in any occasions.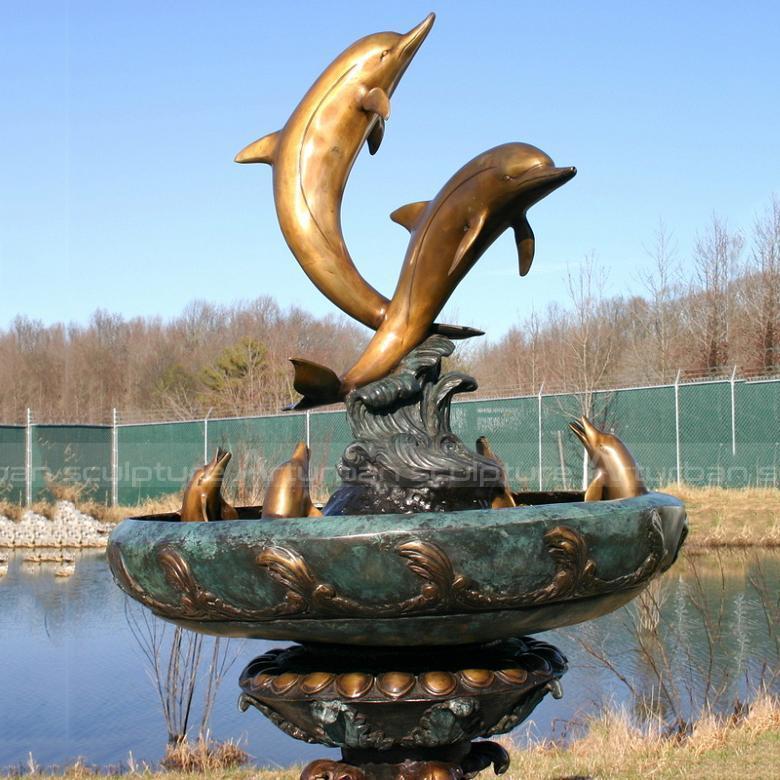 2.Production process of dolphin garden fountain
My artist will make 1:1 clay mold, when finished clay mold,  we will take photos for your reference. The clay mold can modify any details till your satification with it. Then we go ahead to make statue, when finished statue, also we will take photos for your reference. After your confirmation, we will arrange packing and shipment. Arturban sculpture can make dolphin garden fountain in bronze, marble, fiberglass, stainless steel. Our team will make a production plan, according to your design, budget, delivery time, or any other service. Our final aim is to supply high quality and cost-saving sculpture efficiently.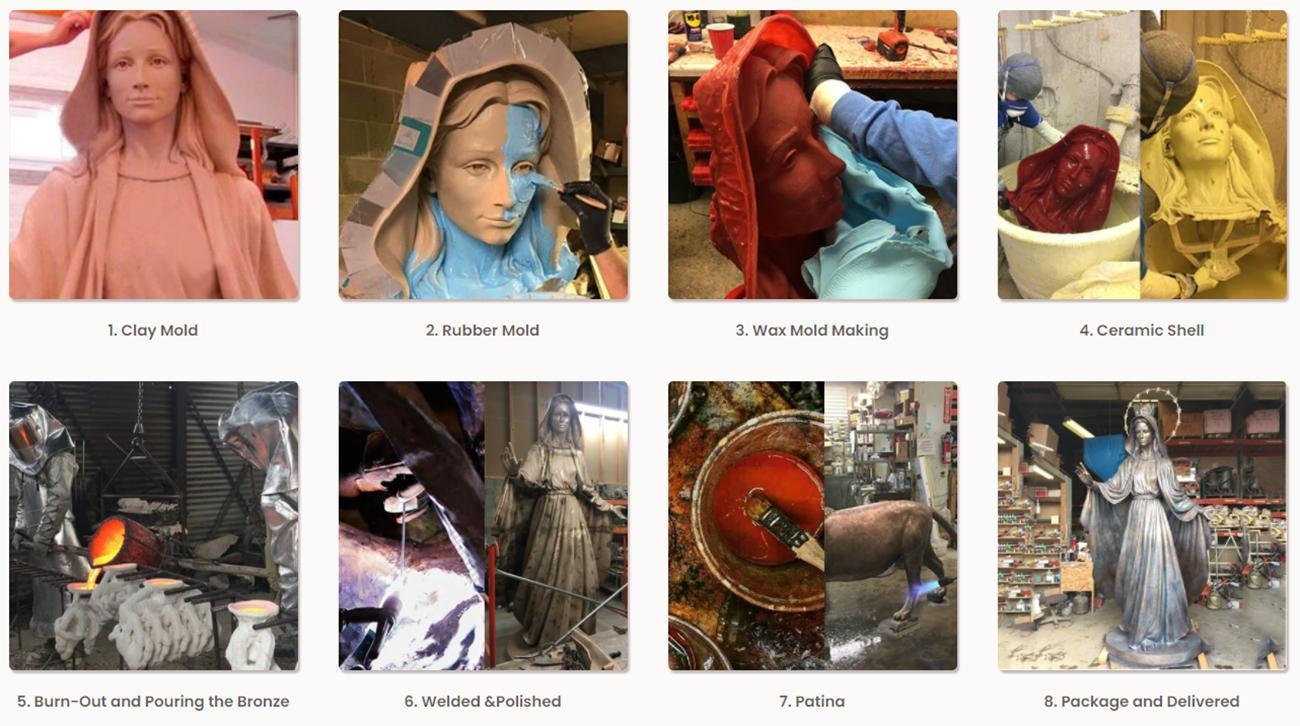 Send us your requirements now, we will reply to your email within 24 hours