1.Introduction of horse and carriage statue
This horse and carriage statue is creative. A beautiful horse was pulling a magnificent carriage, with a man in a suit
and a high hat sitting on it. The horse walked slowly in front, pulling the entire carriage behind it. The man on the
carriage looked far away, as if thinking about something. The horse's long mane and tail make it look more charming.
On the carriage, the man's workmanship is also very delicate, and the details are full of artistic atmosphere.
This sculpture also has a unique decorative effect. Its exquisite craftsmanship and gorgeous appearance add a cultural
and artistic atmosphere to the environment it is located in. At the same time, it has also become a viewing point for tourists,
attracting a large number of viewers. This bronze sculpture not only has high artistic value, but also has extremely high
cultural and ornamental value, making it a very excellent artwork.
The advantage of making bronze sculptures lies in the characteristics of the bronze material. Bronze is a hard and durable
alloy material with good ductility and toughness, capable of withstanding high temperatures and strong pressure. When
making bronze sculptures, craftsmen can utilize the characteristics of bronze for high-precision processing and casting,
thereby making the details and shapes of the sculptures more exquisite. In addition, bronze material also has the characteristics
of being resistant to corrosion and oxidation, which can maintain the beauty and durability of the sculpture.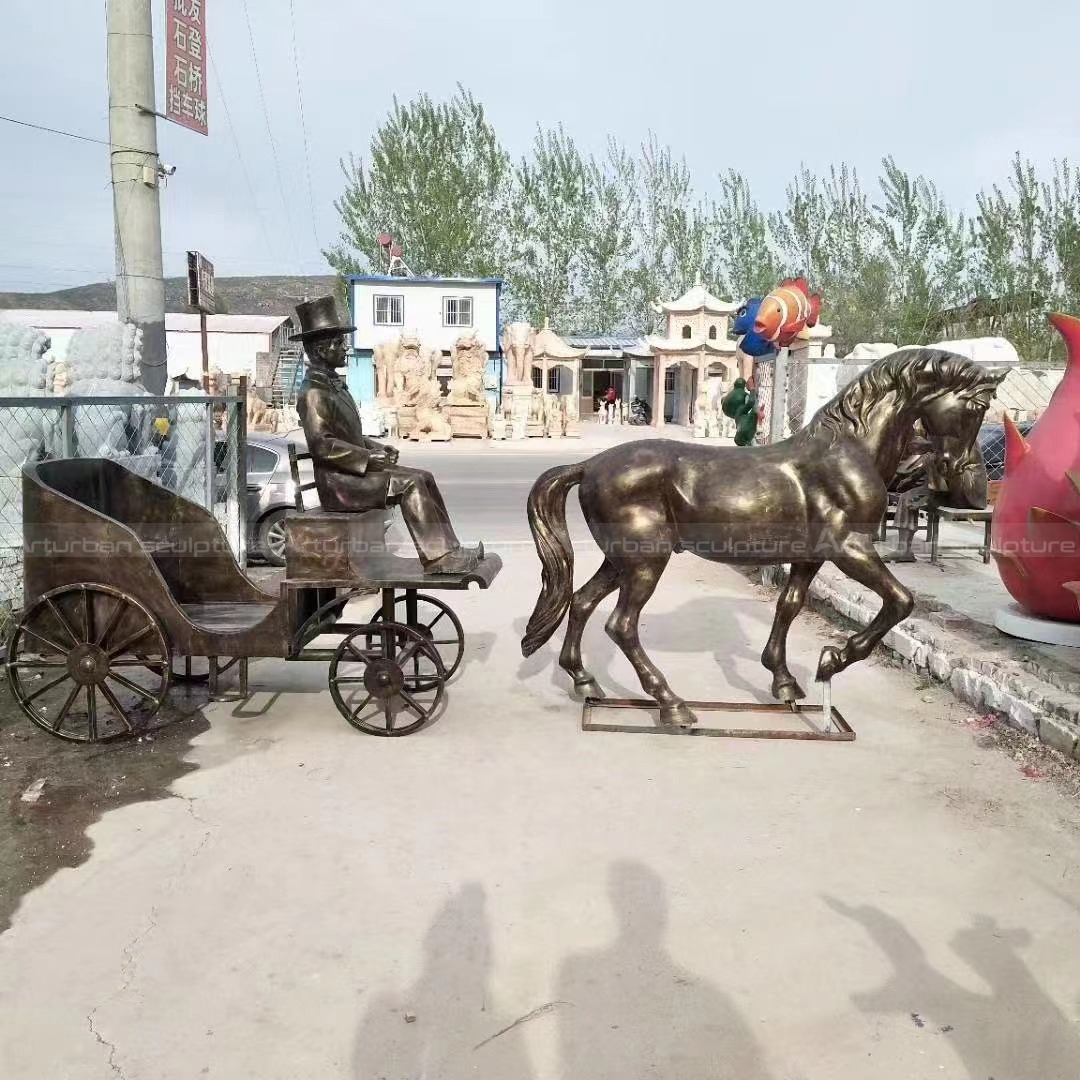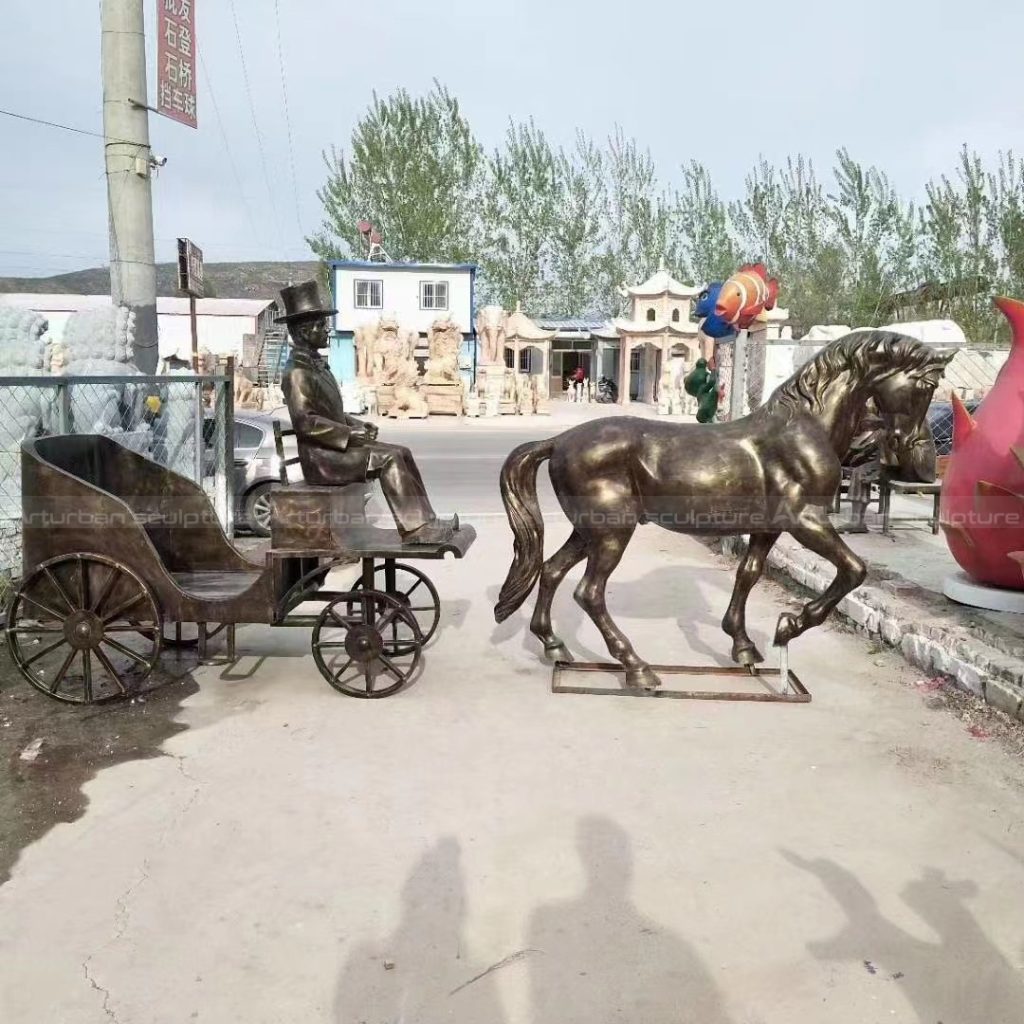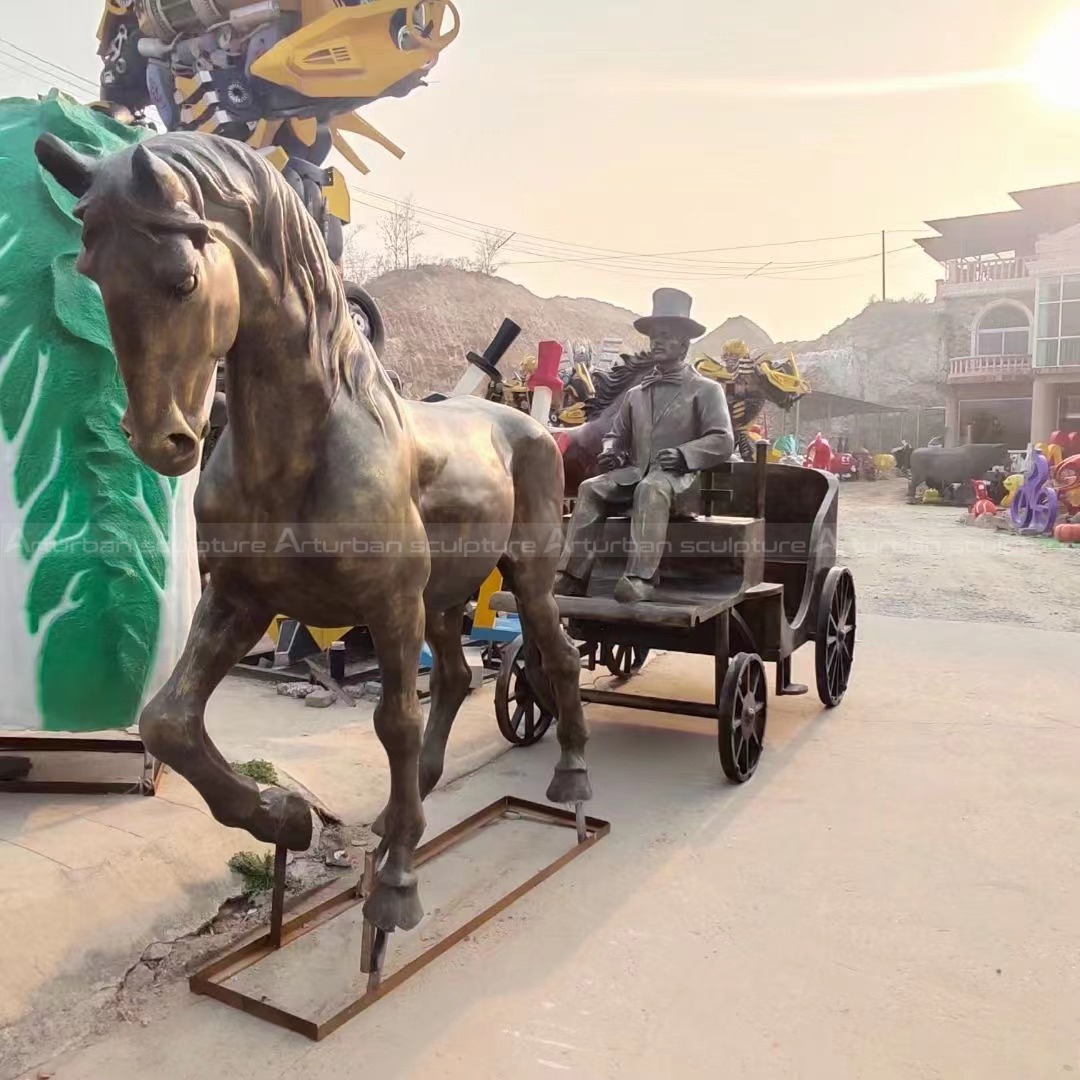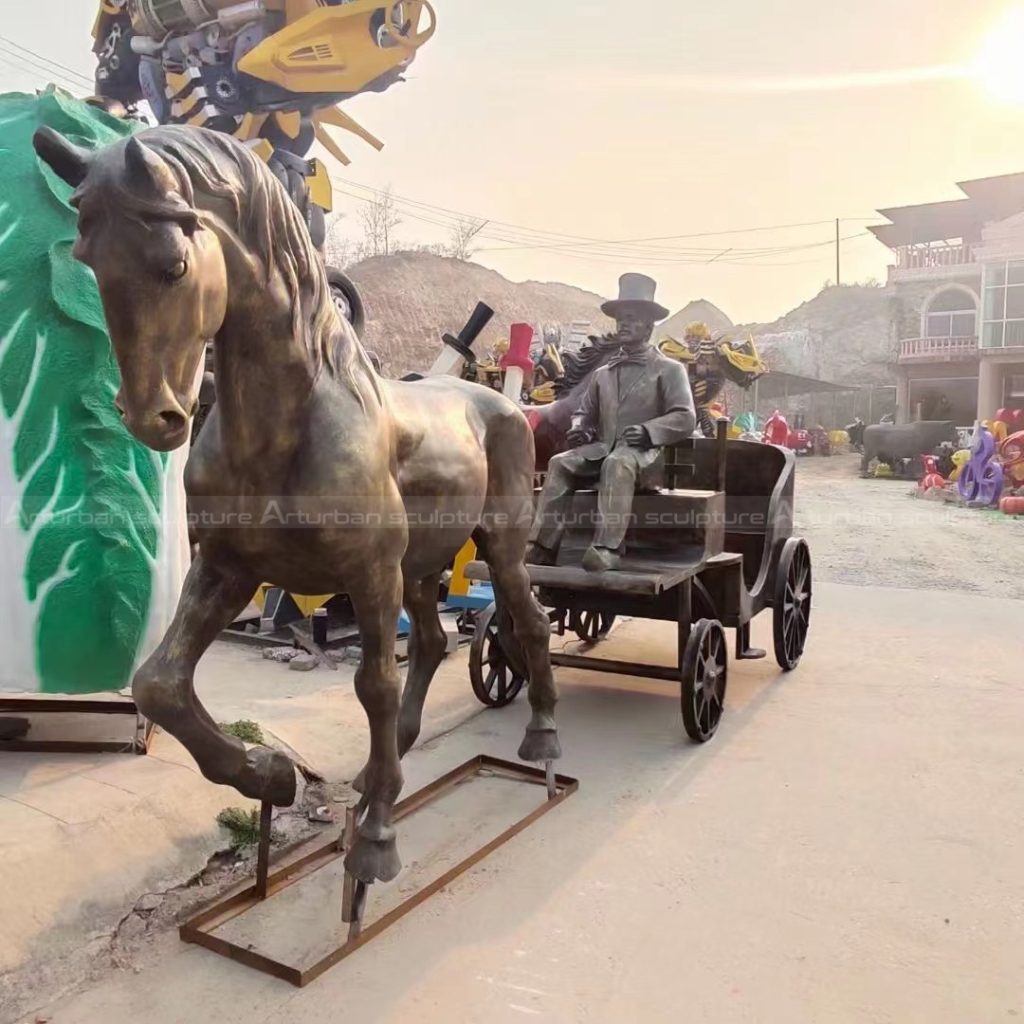 2. Production Process of horse and carriage statue
Step1 Design Communication:  You supply us with several photographs with dimensions.
Step 2 Project Consultation: Our team will make a production plan, according to your design, budget,
delivery  time,  or any other service. Our final aim is to supply high quality and cost-saving   sculpture efficiently.
Step 3 Confirm Mold: We will make 1:1 clay or 3D mold,when finished clay mold,i will take photos for your
reference. The clay mold can modify any details till to your satisfaction.
Step 4 Carving and Polish: We will carving with natural marble according to clay mold. Then polished.
Step 5 Package: Strong wooden crate with waterproof and shockproof foam inside.
Send us your requirements now, we will reply to your email within 24 hours