1.Introduction of race horse sculpture
Race horse sculpture is the image of a racer and his horse preparing for the race. The horse looks very friendly. It strides forward calmly, but it knows that the master is sitting on the horse to tidy up his boots, so it deliberately steps to cooperate with the master, which looks very tacit. Its owner looked confident in his tights. In the sunlight, horses and racers exude bronze luster, as if this is their host and they will win. This horse racing sculpture can be placed in some public places such as garden, courtyard, square and hotel, its unique design will make it an eye-catching existence.
This race horse sculpture shows us its exquisite details. It raises its head and looks forward. Its black and bright eyes show its firm. The sculpture of racers and horses are one of the sculptures we often make. We also have many sculptures of horse racing, whether it's the competition scene, the preparation scene, or the scene of crossing obstacles. The statues vividly show the actions and expressions of racers and horses. If you also like life size horse statues, you can contact us and we will serve you wholeheartedly.

2. Production Process of race horse sculpture
My artist will make 1:1 clay mold, when finished clay mold,  we will take photos for your reference, the clay mold can modify any details till to your satisfication with it. Then we go ahead to make statue, when finished statue, also we will take photos for your reference, after your satisfication, I will arrange packing and shipment. Arturban sculpture can make large horse statue in bronze, marble, fiberglass, stainless steel. Our team will make a production plan, according to your design, budget, delivery time, or any other service. Our final aim is to supply high quality and cost-saving sculpture efficiently.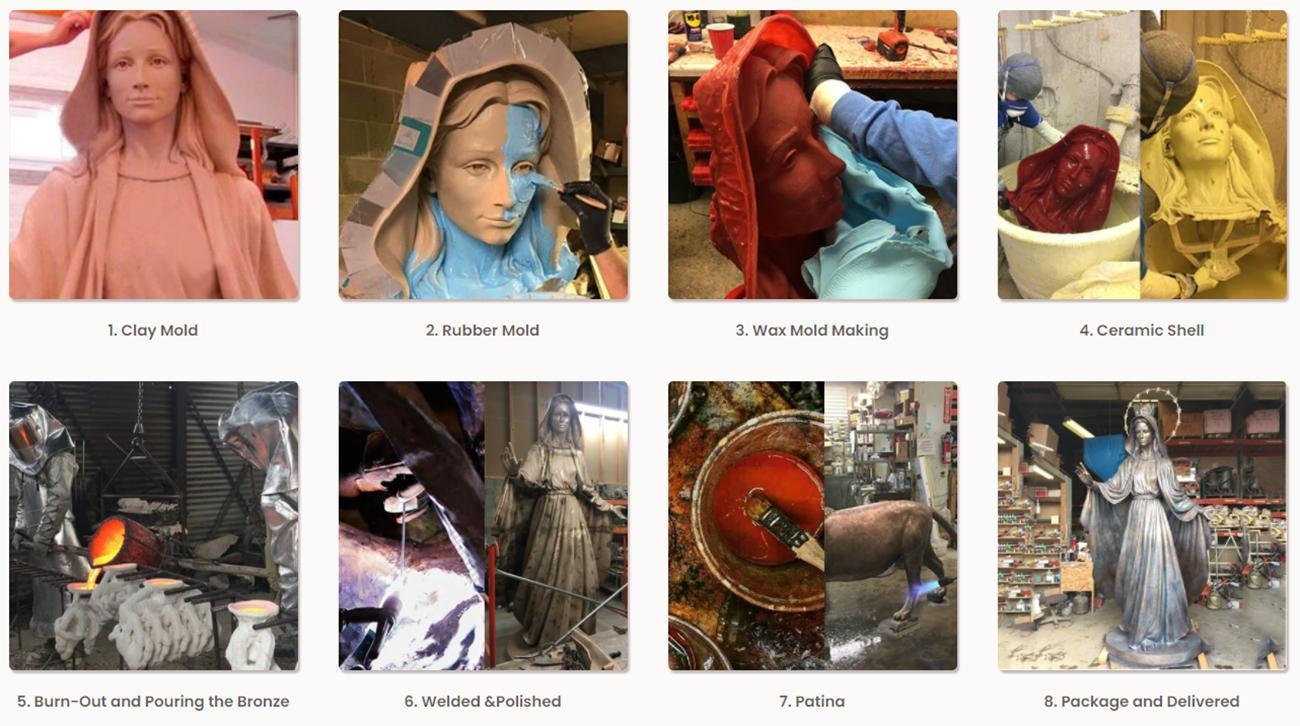 Send us your requirements now, we will reply to your email within 24 hours