1.Introduction of horse head statue decor
This is the horse head statue decor. It showcases a combination of elegance and strength. It presents the outline of a horse's head
with delicate bronze textures. The horse's head in the sculpture stands tall with its head held high, its ears standing up, and its eyes
shining brightly, as if showcasing its majesty and freedom. Each muscle line is finely carved, showcasing the power and beauty of a
horse's head.
The luster of Horse Head Metal Sculpture more magnificent and textured, while also adding a classical and composed atmosphere.
Whether placed indoors or outdoors, bronze horse head sculptures can become the visual focus and attract people's attention. It can
not only be appreciated as a work of art, but also be displayed in public space or Private sphere as an ornament.
Bronze horse head sculptures have unique production advantages. Bronze material has durability and corrosion resistance, which can
withstand the test of time and maintain the beauty and quality of sculptures. Secondly, bronze has strong plasticity, allowing sculptors
to carve the details of horse heads with meticulous techniques, such as muscle lines and facial expressions. Bronze material can also retain
delicate textures, increasing the texture and layering of sculptures. In addition, bronze horse head sculptures can be made using casting
techniques, making the production process more precise and efficient.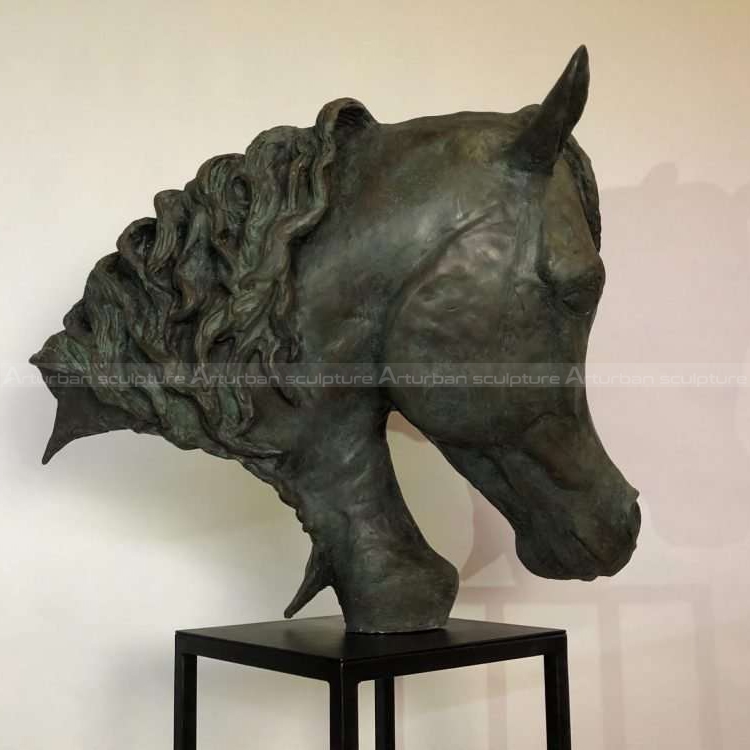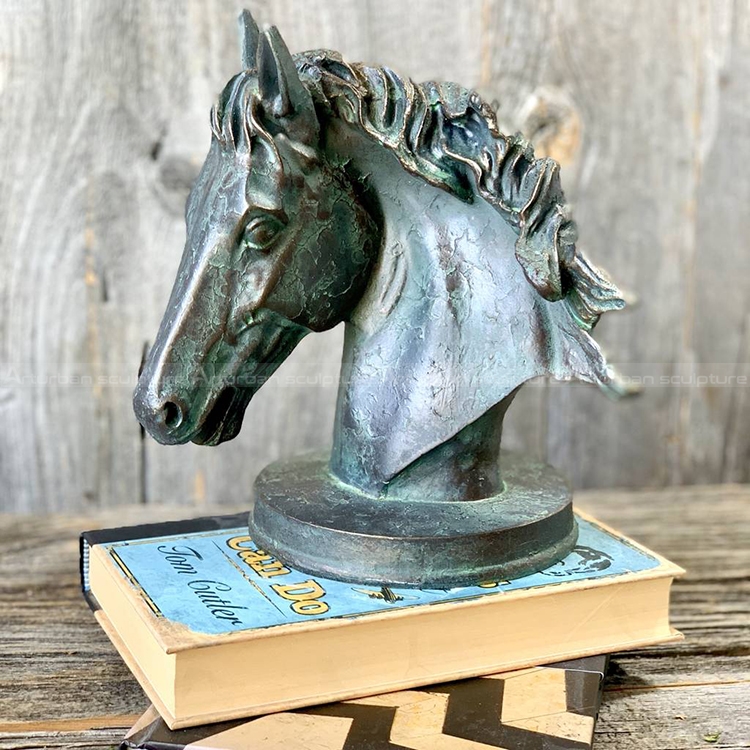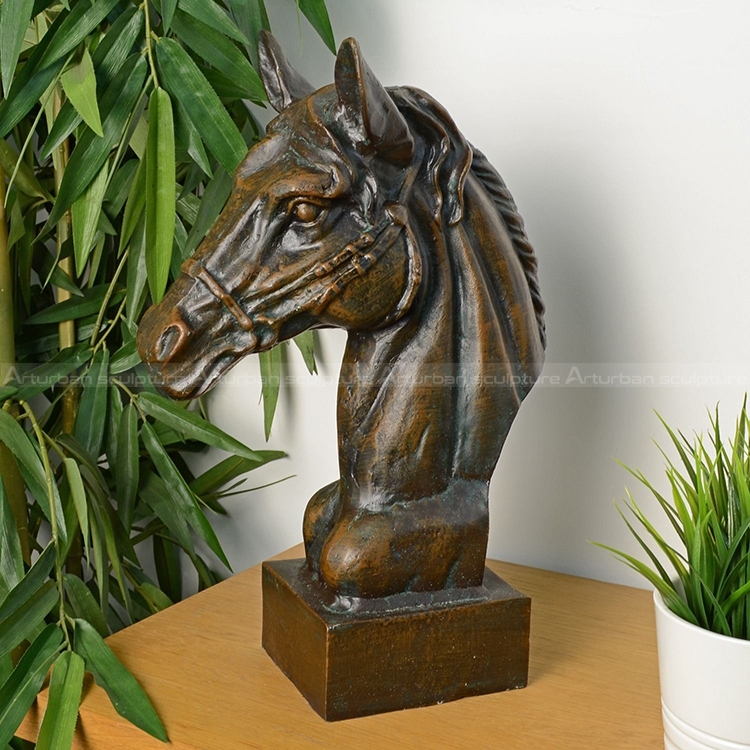 2. Production Process of horse head statue decor
My artist will make 1:1 clay mold, when finished clay mold,  we will take photos for your reference, the clay mold can modify any details till to your satisfication with it. Then we go ahead to make statue, when finished statue, also we will take photos for your reference, after your satisfication, I will arrange packing and shipment. Arturban sculpture can make large horse statue in bronze, marble, fiberglass, stainless steel. Our team will make a production plan, according to your design, budget, delivery time, or any other service. Our final aim is to supply high quality and cost-saving sculpture efficiently.
Send us your requirements now, we will reply to your email within 24 hours