1.Introduction of real life size horse statue
This is a real life size horse statue. Horse sculpture is a common and spectacular artwork that showcases the power and elegance of
horses in a vivid and realistic way. Such sculptures often capture the moments of horses running, soaring, or struggling against the
wind, giving people a strong visual impact. The sculptor, through exquisite craftsmanship and meticulous carving, reproduced the
muscle lines and hair textures of the horse, making the horse sculpture look lifelike.
The graceful posture and high head and neck of horses are impressive, and their eyes emit wisdom and strength. Whether in public
squares, gardens, or private courtyards, horse sculptures can add a noble and dynamic atmosphere to the environment. These
sculptures not only showcase the beauty and power of horses to us, but also demonstrate humanity's reverence and longing for horses.
Horse sculpture is a true and unique art form that attracts the attention of viewers with its exquisite craftsmanship and majestic
appearance, becoming one of the important symbols of art and culture.
The Garden Horse Sculpture is made of lightweight and durable fiberglass material, which can easily create horse sculptures of various
postures and shapes. Secondly, fiberglass has excellent weather resistance and corrosion resistance, which can withstand various harsh
environments and maintain a good appearance for a long time. In addition, fiberglass has the characteristic of strong plasticity, which
can achieve detailed carving and rich texture expression, making horse sculpture more realistic and vivid.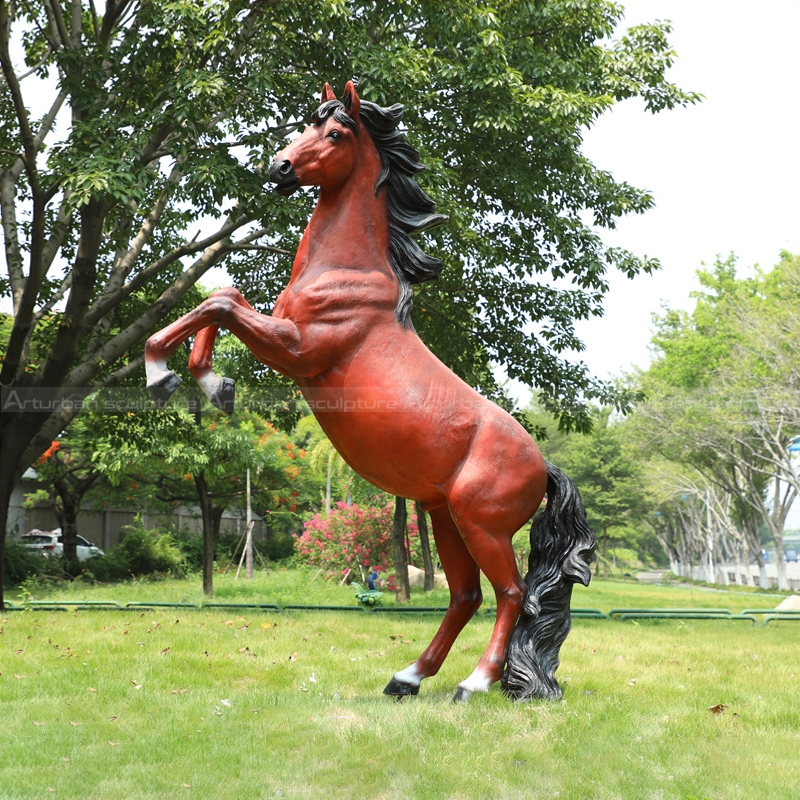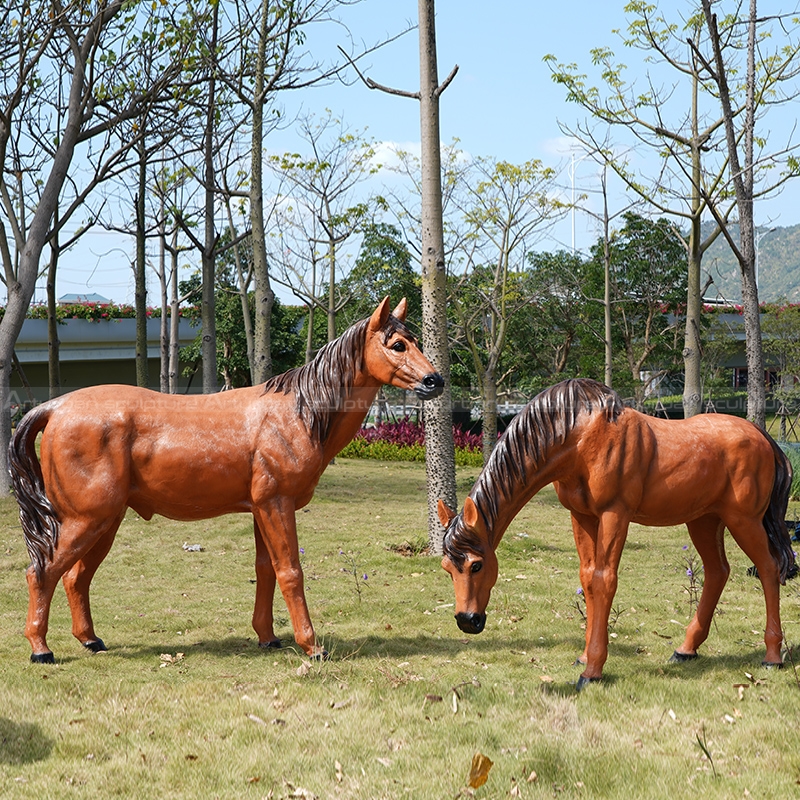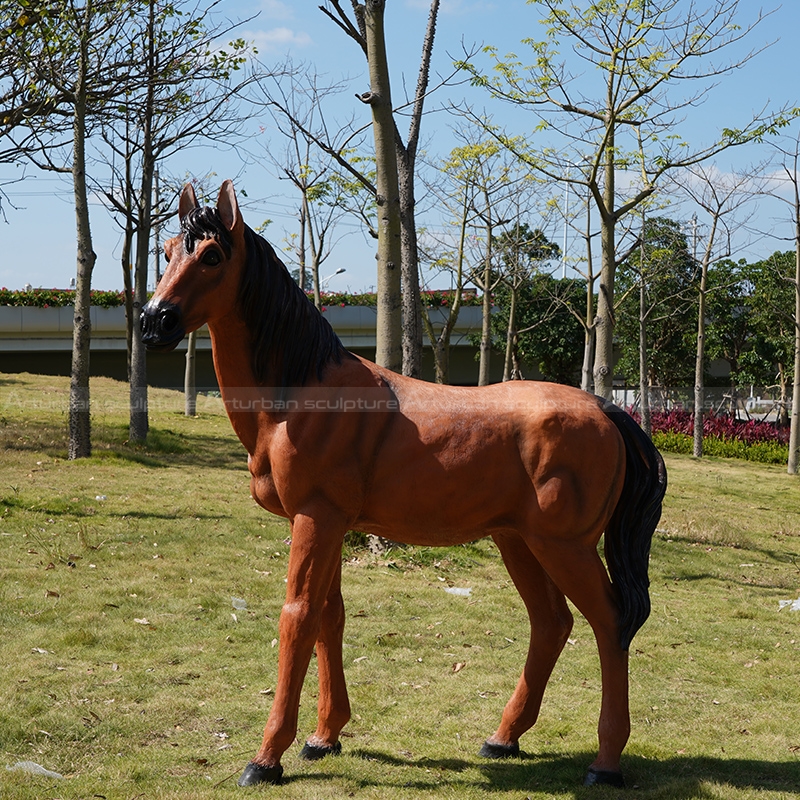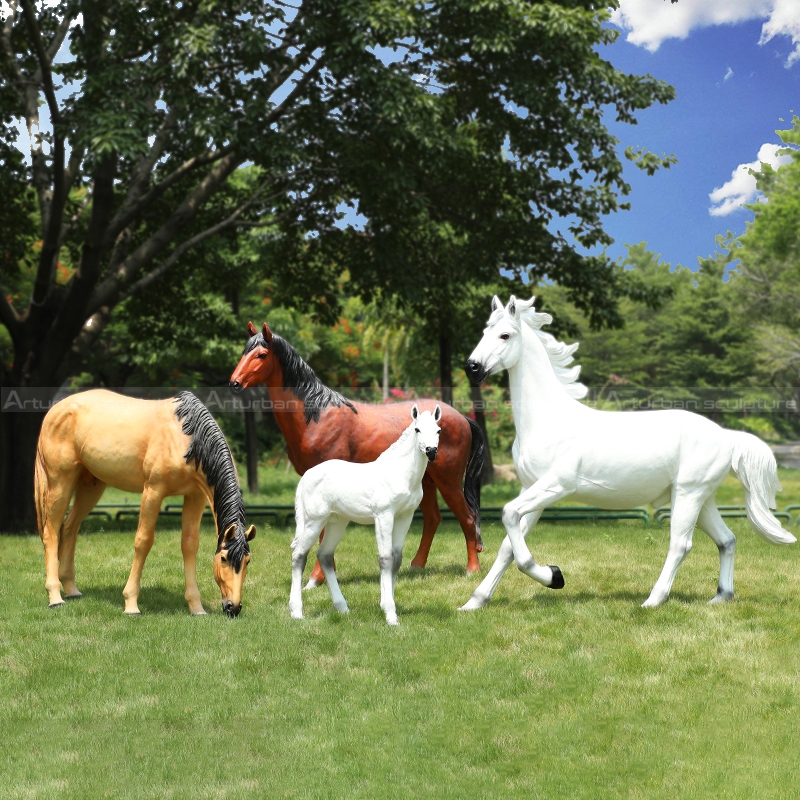 2. Production Process of real life size horse statue
Step1 Design Communication:  You supply us with several photographs with dimensions.
Step 2 Project Consultation: Our team will make a production plan, according to your design, budget,
delivery  time,  or any other service. Our final aim is to supply high quality and cost-saving   sculpture efficiently.
Step 3 Confirm Mold: We will make 1:1 clay or 3D mold,when finished clay mold,i will take photos for your
reference. The clay mold can modify any details till to your satisfaction.
Step 4 Carving and Polish: We will carving with natural marble according to clay mold. Then polished.
Step 5 Package: Strong wooden crate with waterproof and shockproof foam inside.
Send us your requirements now, we will reply to your email within 24 hours