1. Introduction of abstract woman sculpture
This is an abstract woman sculpture. This chubby woman is abstract, with a plump and curvy body. Her posture exudes vitality and strength,
while also exuding softness and dance elegance. Her hands and feet spread out, as if bouncing and twisting with vitality. The entire sculpture
is full of dynamism and rhythm, giving people a feeling of joy and vitality.
Red is the main color of this sculpture, making it more vivid and eye-catching. Red symbolizes passion, strength, and vitality, forming a strong
contrast with this dancing woman. This bright color makes the sculpture appear vivid and prominent in the environment, attracting the attention
and interest of the viewer.
Such Abstract Female Sculpture have a unique role in decoration. It can be placed in public places or indoor and outdoor spaces, bringing a lively
and cheerful atmosphere to the environment. It can also be used as decoration to place in personal home spaces, adding an artistic color and
personality to the interior.
In terms of production, abstract painted sculptures of fat women have some advantages. Firstly, it can shape images through the imagination and
creativity of sculptors, without being limited by specific forms, allowing artists to express their opinions and emotions more freely. Secondly, the
technology of color painting can enhance the expressiveness and sense of detail of sculptures, making them more vivid and three-dimensional.
In summary, sculpture is a work full of vitality and artistry. Through the image of a fat woman and the bright red color, it showcases the beauty of
vitality, passion, and dance. Such sculptures have a unique role in decoration and have manufacturing advantages in production, allowing viewers
to feel the joy and beauty brought by art.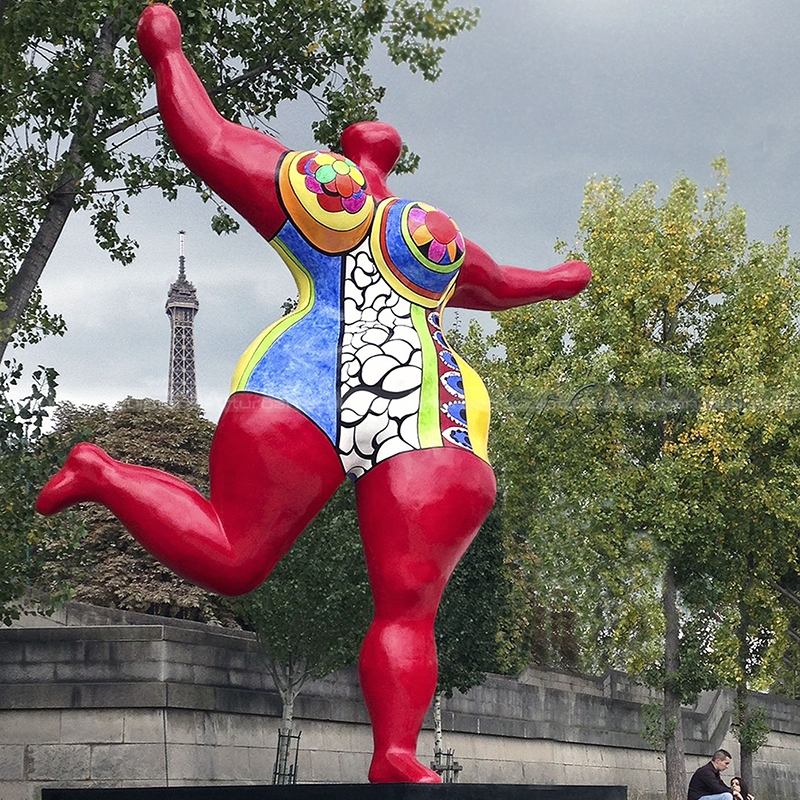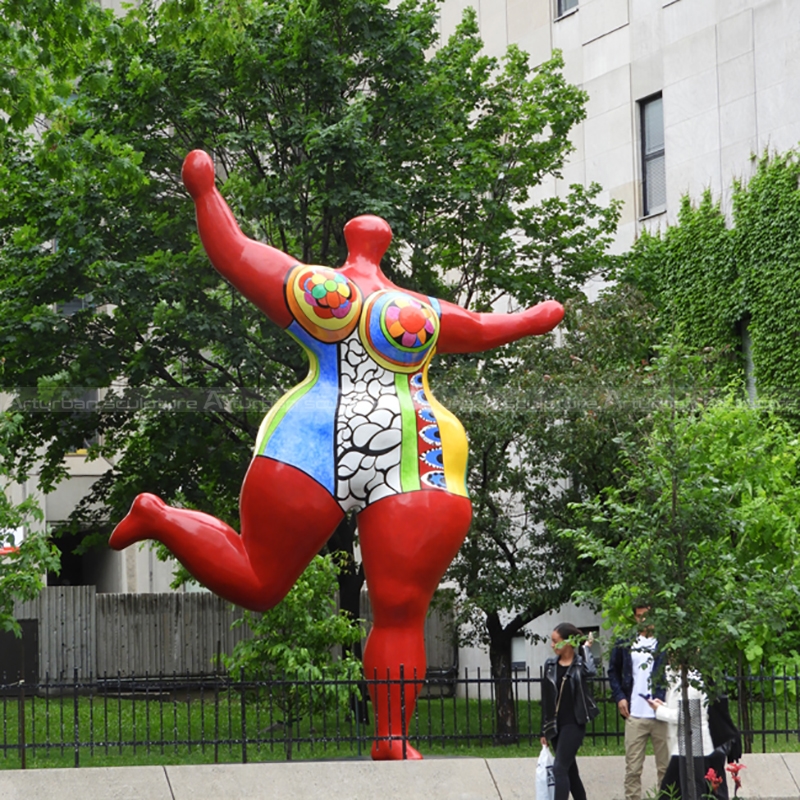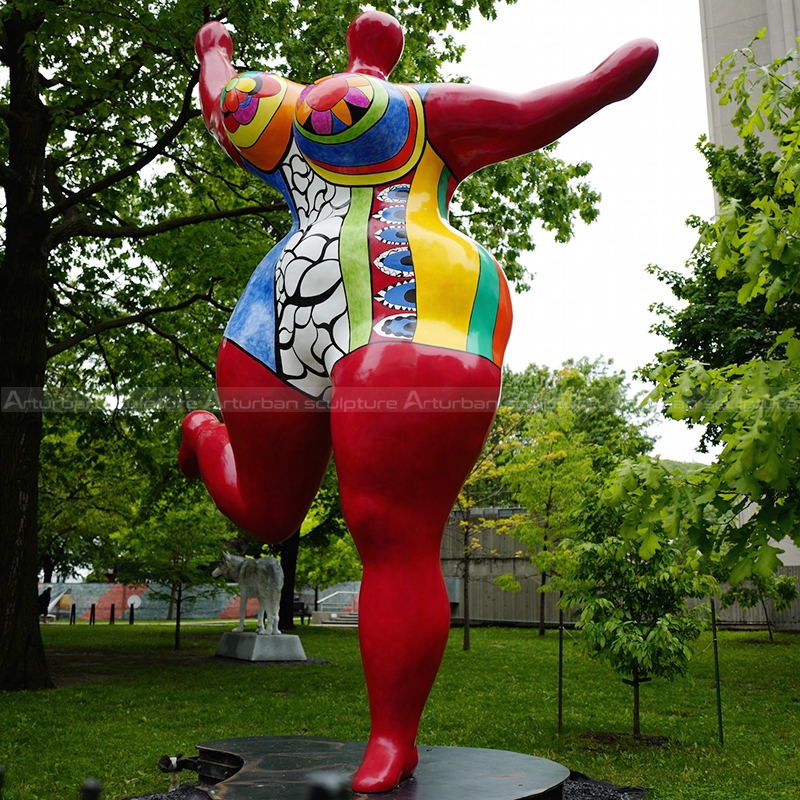 2. Production process
1. Showing the details drawing/ 3D mold for clients confirming.
2. Making clay mold/ foam mold according to drawing/ client's photos/ 3D mold.
3. Making fiberglass/resin sculptures
4. Polishing the surface.
5. Professional painting and take all different views pictures/ videos, show to clients.
6. Packing into wooden cases after clients satisfied with sculptures.
Send us your requirements now, we will reply to your email within 24 hours