1.Introduction of albert einstein sculpture
The albert einstein sculpture is a work of art full of historical and cultural connotations. The sculpture
shows Einstein sitting on a stool with two arms open on both sides of the stool, conveying an open, frank
and confident atmosphere to people. Einstein's copper sculpture is a work of art with important historical
and cultural significance. It integrates science and art, shows Einstein's outstanding contributions and
ideological essence, and also lets people feel the charm of history and culture in appreciation.
As a bronze celebrity sculpture, its significance is to commemorate and display a great scientist and thinker.
Einstein is regarded as one of the greatest physicists in the 20th century. His contribution to science and
philosophy not only affected the world at that time, but also has important implications for today's scientific
research.
The advantage of Arturban's customized bronze celebrity sculpture is that it can be customized according to
customers' needs and requirements, presenting customers' unique aesthetic and style, and has good corrosion
resistance and stability to ensure the long-term preservation and display of the sculpture.



2. Production process of albert einstein sculpture
My artist will make 1:1 clay mold, when finished clay mold. We will take photos for your reference, the clay mold can modify any details till you satisfied with it. Then we go ahead to make statue, when finished statue, also we will take photos for your reference. After you satisfied with all, I will arrange packing and shipment. Arturban sculpture can make large dog statue in bronze, marble, fiberglass, stainless steel. Our team will make a production plan, according to your design, budget, delivery time, or any other service. Our final aim is to supply high quality and cost-saving sculpture efficiently.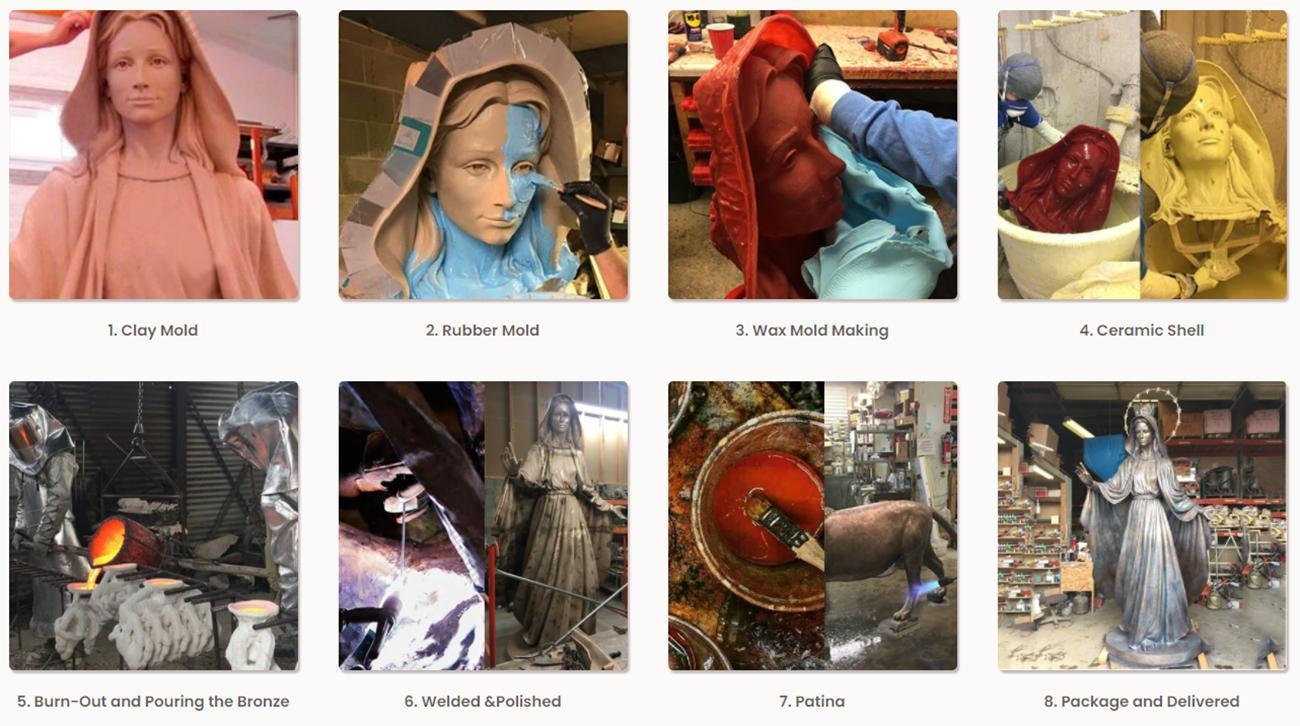 Send us your requirements now, we will reply to your email within 24 hours