1.Introduction of nude man sculpture
This is a bronze nude man sculpture. It is a sculpture of a naked Greek prince, standing with a graceful body
curve. One hand held a pole, while the other hand was behind him, displaying a noble, confident, and arrogant
attitude. The entire sculpture presents an elegant and noble style, filled with a strong artistic atmosphere. Bronze
sculptures have excellent durability and are not easily affected by the environment. They can be preserved for a
long time and can inherit culture and history, becoming a precious heritage of human civilization.
The decorative role of bronze Greek figure sculptures is very prominent. These sculptures usually have high artistic
and historical value, as they can add cultural heritage and artistic atmosphere to public places. These sculptures
play an important role in urban landscapes, allowing people to feel a unique historical atmosphere and cultural
heritage, while also playing a role in beautifying the urban environment.
The advantages of making bronze Greek character sculptures lie in their durability and exquisite craftsmanship.
Bronze is a material with toughness, corrosion resistance, and fatigue resistance, which allows sculptures to be
preserved in different climates and environments for hundreds or even thousands of years. In addition, the
production of bronze sculptures requires multiple processes, such as casting, processing, polishing, and other steps,
requiring superb technology and experience, which also ensures the quality and value of the sculptures.

2. Production process of nude man sculpture
My artist will make 1:1 clay mold, when finished clay mold. We will take photos for your reference, the clay mold can modify any details till you satisfied with it. Then we go ahead to make statue, when finished statue, also we will take photos for your reference. After you satisfied with all, I will arrange packing and shipment. Arturban sculpture can make large dog statue in bronze, marble, fiberglass, stainless steel. Our team will make a production plan, according to your design, budget, delivery time, or any other service. Our final aim is to supply high quality and cost-saving sculpture efficiently.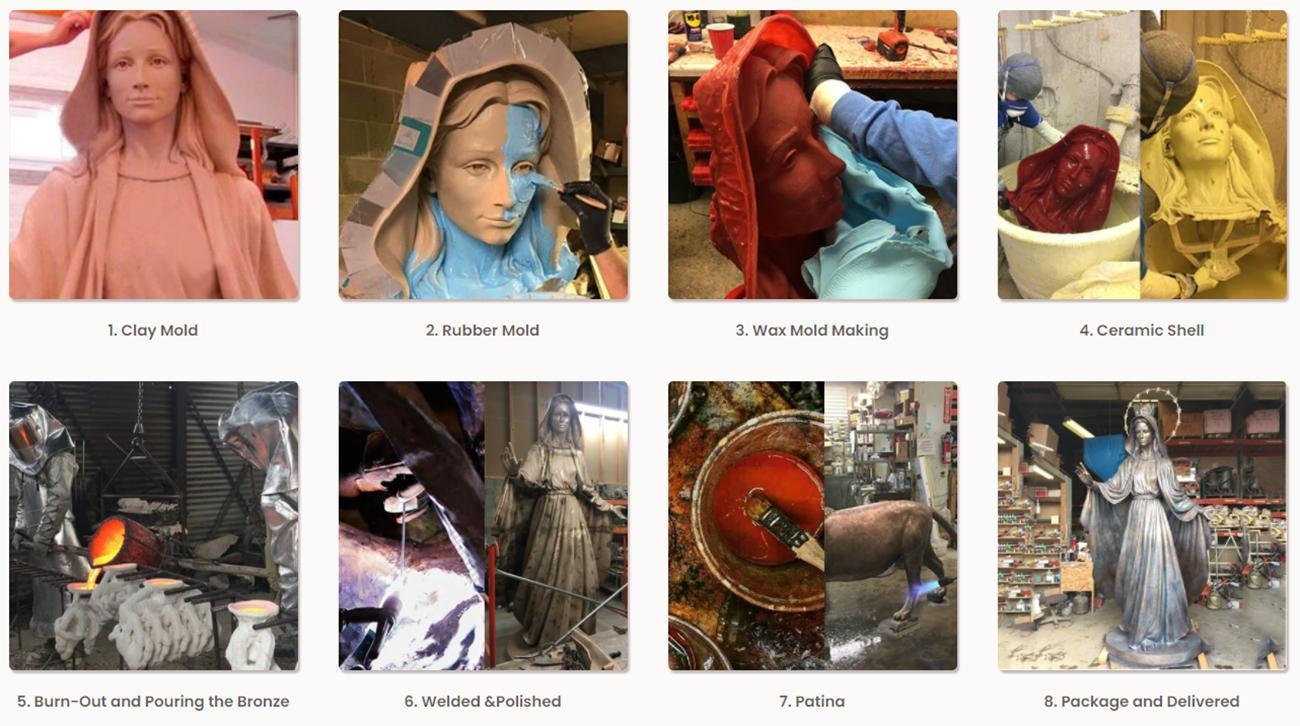 Send us your requirements now, we will reply to your email within 24 hours