1.Introduction of ballerina garden sculpture
Ballerina garden sculpture is an exquisite artwork that depicts a beautiful ballet dancer dancing. The female ballet dancer in the
sculpture, wearing dance shoes and skirts, raises her hands in elegant movements, showcasing the beauty and elegance of ballet.
Her posture demonstrates the softness and flexibility of her body, perfectly capturing the elegance and strength of the dancers in
the performance. This sculpture can be placed in homes, offices, or public places, adding an elegant and artistic atmosphere to the
space. The advantage of bronze material lies in its durability and texture, ensuring the long-term preservation and ornamental value
of this artwork.
Bronze Ballet Dancer Sculpture, as an elegant artwork, has high decorative value. Its exquisite and delicate production techniques,
beautiful and moving dance shapes, and unique bronze materials all endow it with unique decorative charm. Bronze ballet dancer
sculptures can be placed in various indoor and outdoor environments, such as public places, luxury villas, private clubs, museums,
art galleries, etc. This not only enhances the cultural atmosphere and artistic taste of the place, but also brings people beauty and
spiritual comfort. In the home, bronze ballet dancer sculptures can also be used as beautiful decorations or home decorations,
adding an artistic atmosphere to the home environment.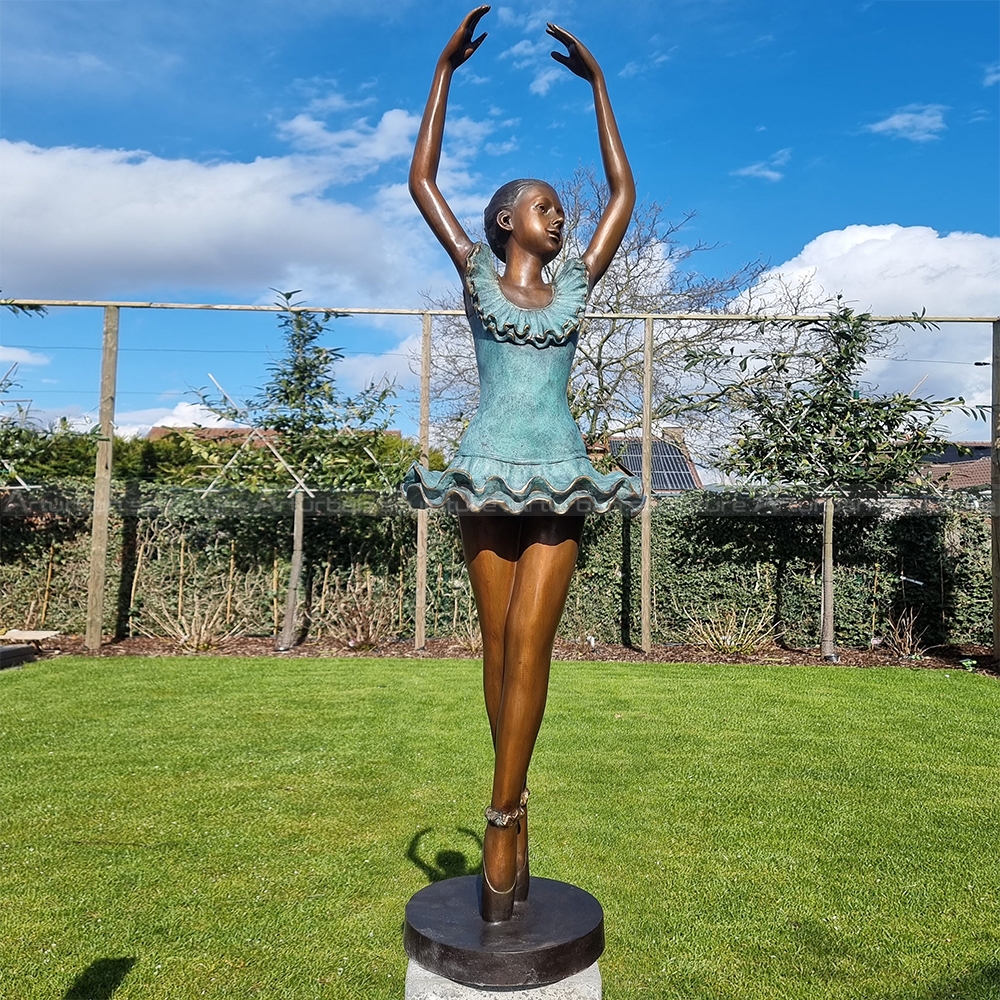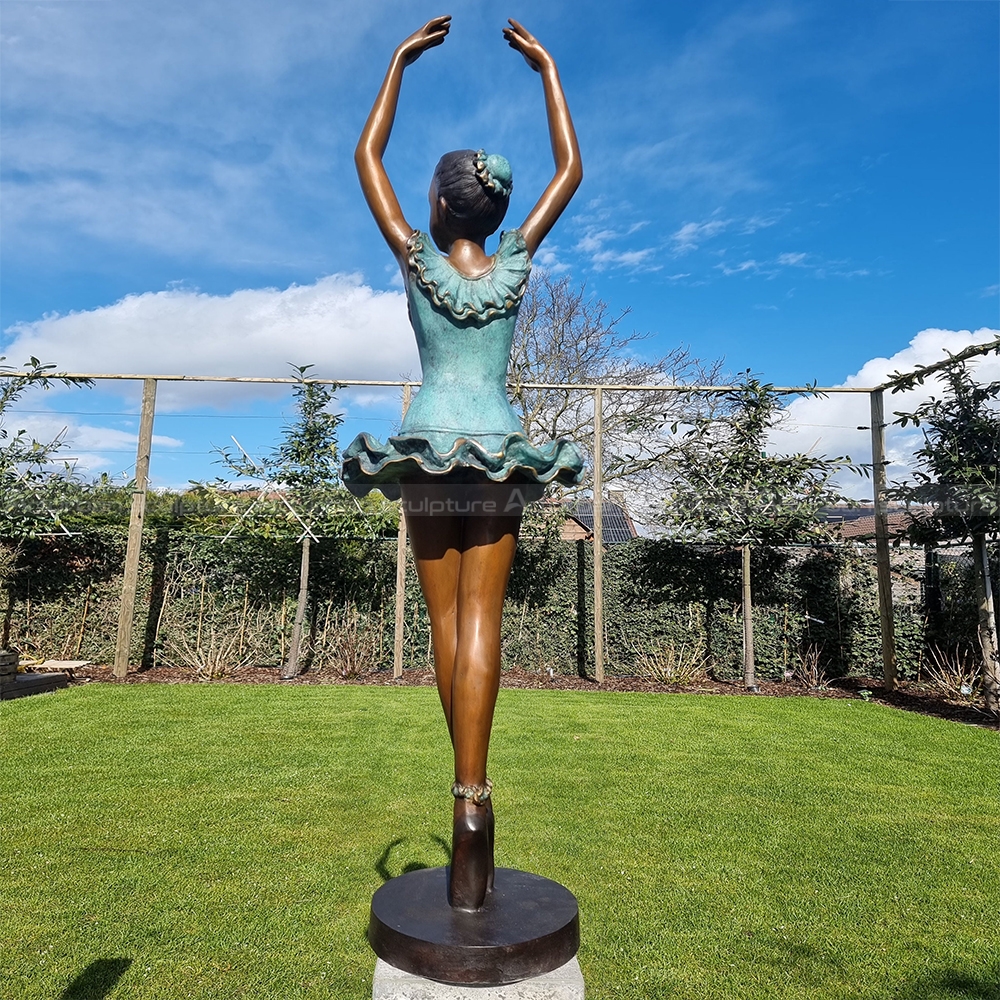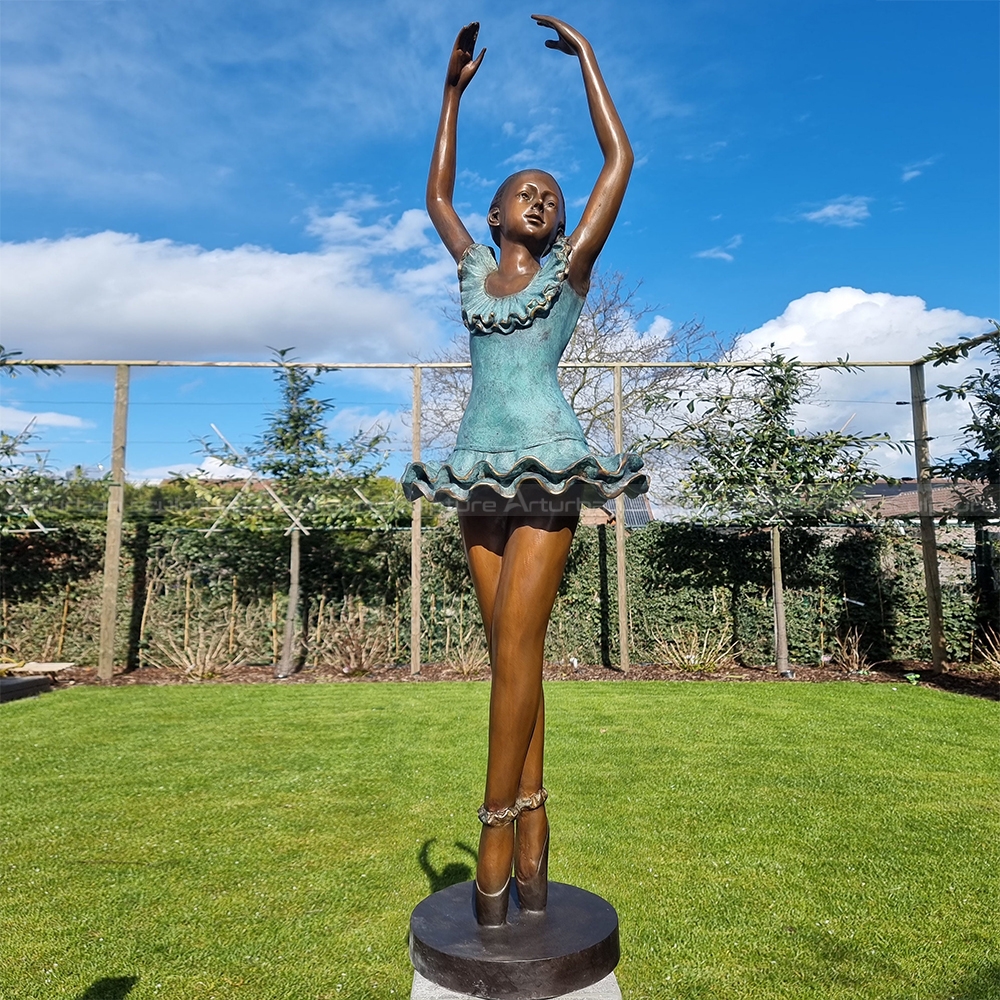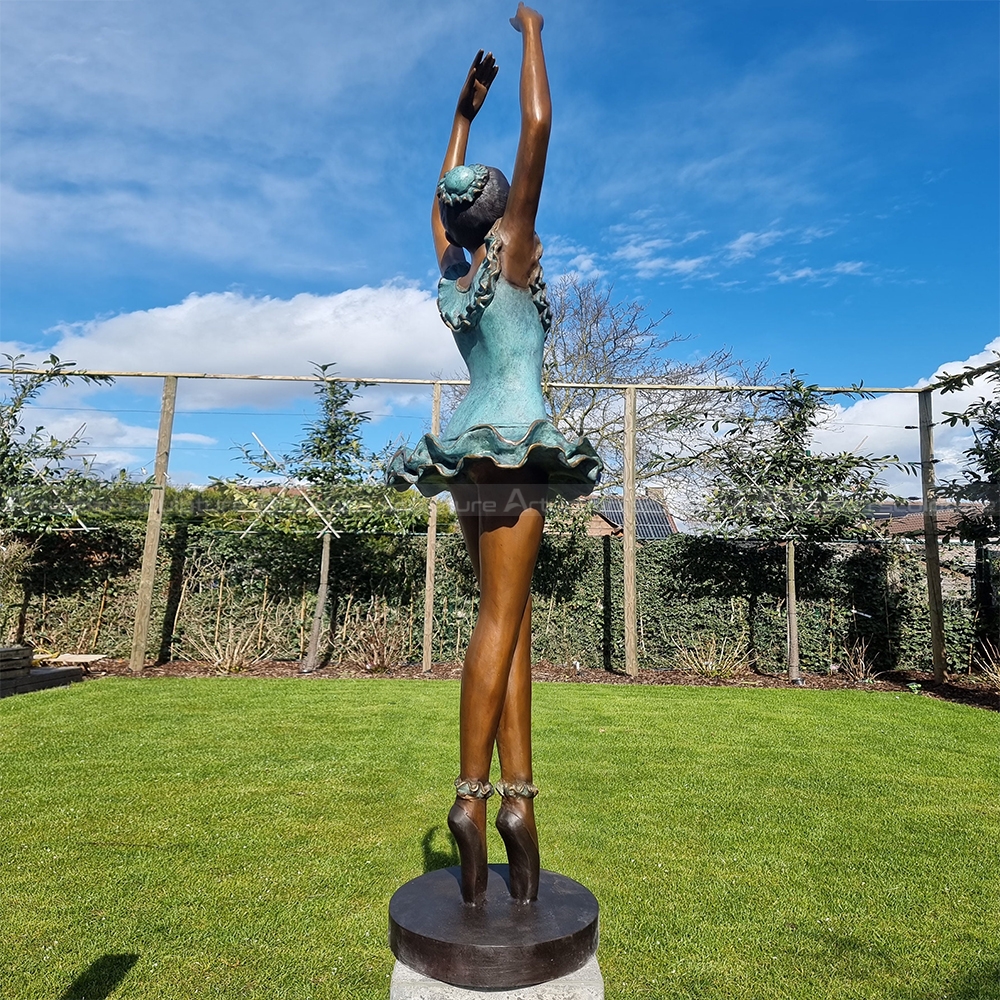 2. Production process of ballerina garden sculpture
My artist will make 1:1 clay mold, when finished clay mold. We will take photos for your reference, the clay mold can modify any details till you satisfied with it. Then we go ahead to make statue, when finished statue, also we will take photos for your reference. After you satisfied with all, I will arrange packing and shipment. Arturban sculpture can make large dog statue in bronze, marble, fiberglass, stainless steel. Our team will make a production plan, according to your design, budget, delivery time, or any other service. Our final aim is to supply high quality and cost-saving sculpture efficiently.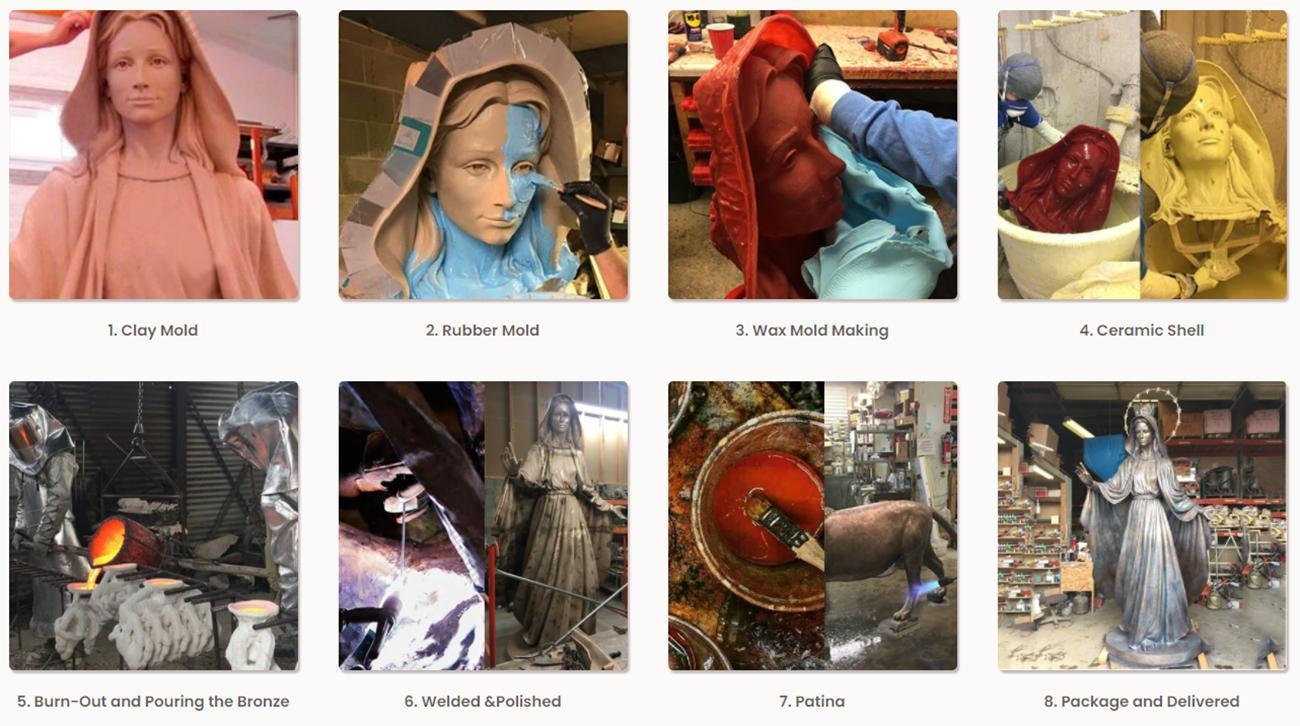 Send us your requirements now, we will reply to your email within 24 hours