1.Introduction of bronze ballet dancer sculpture
This is a bronze ballet dancer sculpture. This bronze ballet actress sculpture presents a graceful dancer
dancing steps during the performance. She was wearing a gorgeous dance dress, highlighting her elegant
posture. Her posture is smooth and stretchy, presenting the softness and elegance of ballet. Her face was
noble and delicate, and her gaze cast into the distance, as if pursuing the direction of her dreams. The entire
sculpture reflects the exquisite performance and elegant temperament of the actress on stage.
The sculpture of a bronze ballet actress is not only a work of art, but also a decoration. Its magnificence and
beauty can add artistic atmosphere and elegant taste to any indoor space. Whether placed at home or in the
office, it can become an attractive focal point. The luster of bronze material and the exquisite carving of details
make it particularly precious and noble. In addition, it can also serve as a gift, representing the recipient's
elegant taste and appreciation of the gift. In short, this bronze ballet actress sculpture is not only a work of art,
but also a decoration that can make people feel happy and beautiful.
The advantage of creating bronze ballet actress sculptures lies in their durability and aesthetics. Bronze materials
have high corrosion resistance and durability, allowing this sculpture to withstand the tests of time and environment,
and to maintain its beautiful and exquisite appearance for a long time. In addition, the surface gloss and texture
of bronze sculpture endow it with an elegant and precious temperament, making it very suitable for making artworks
and decorations. Finally, the production of bronze sculpture requires advanced carving techniques and craftsmanship,
which can present very detailed and exquisite details, reflecting the artistic talent and exquisite craftsmanship of the
producer. In short, making bronze ballet actress sculptures has the advantages of durability, aesthetics, and refinement,
making them a highly valuable form of artistic creation.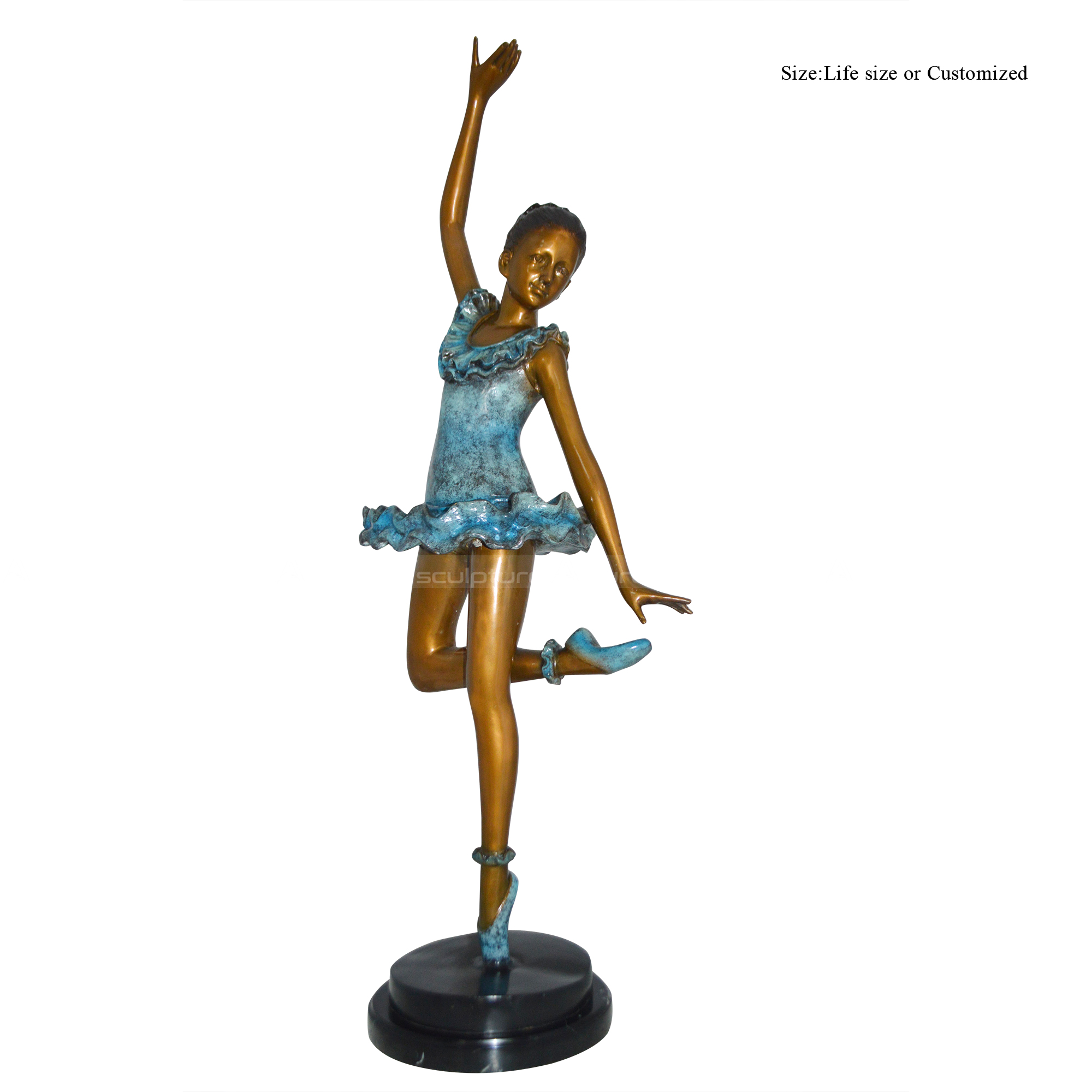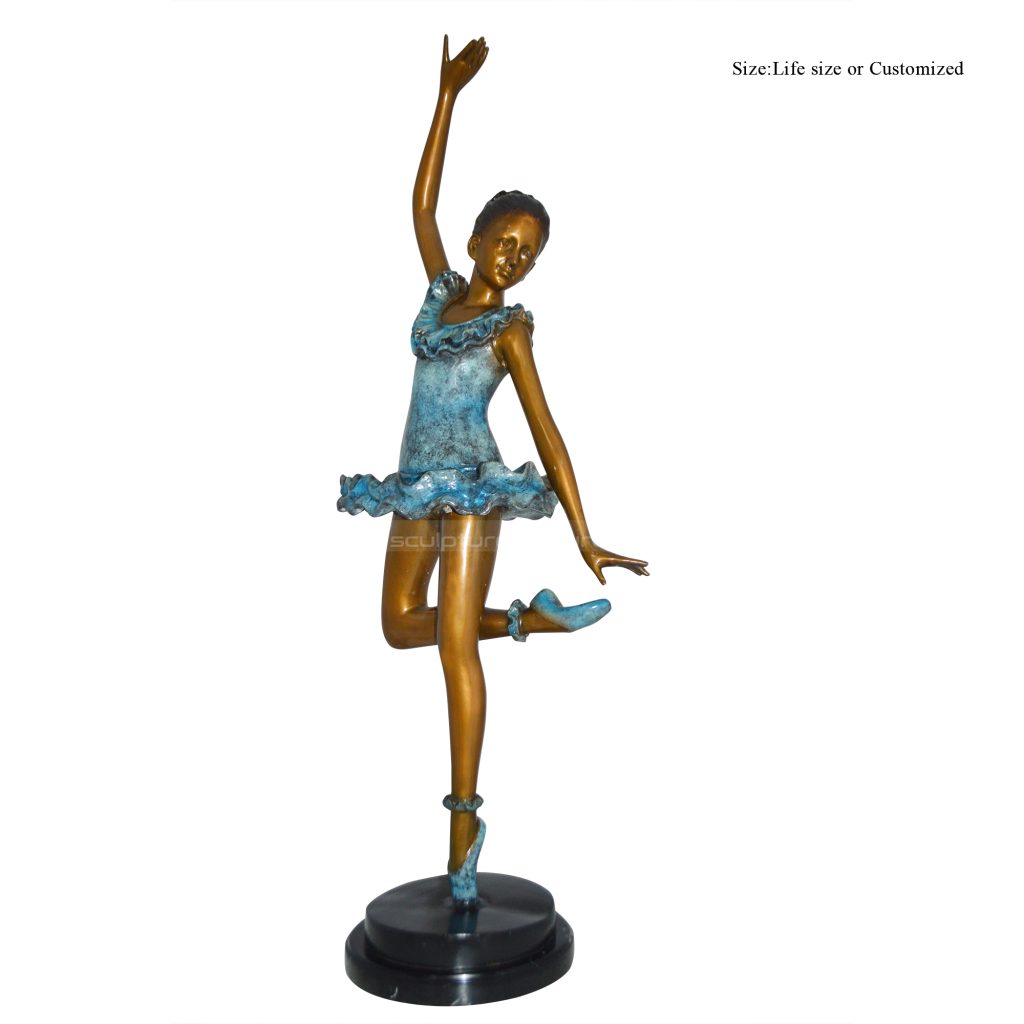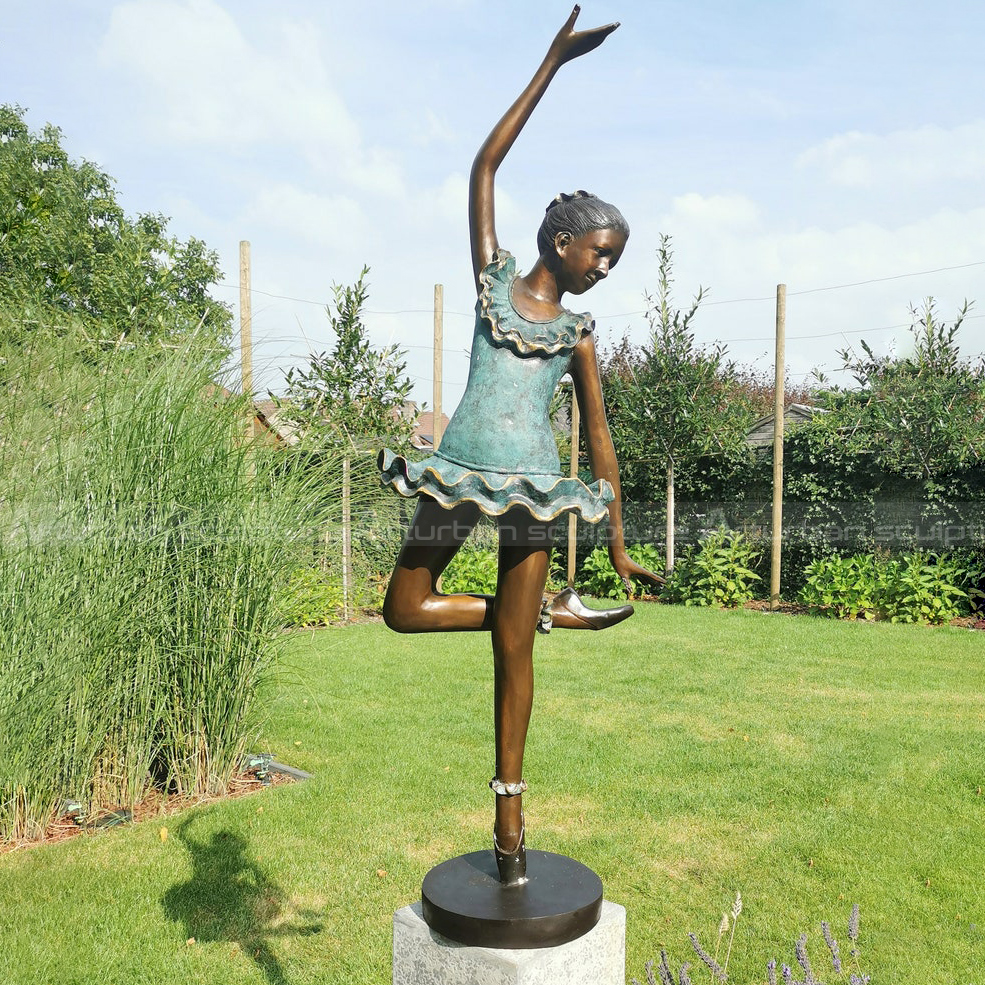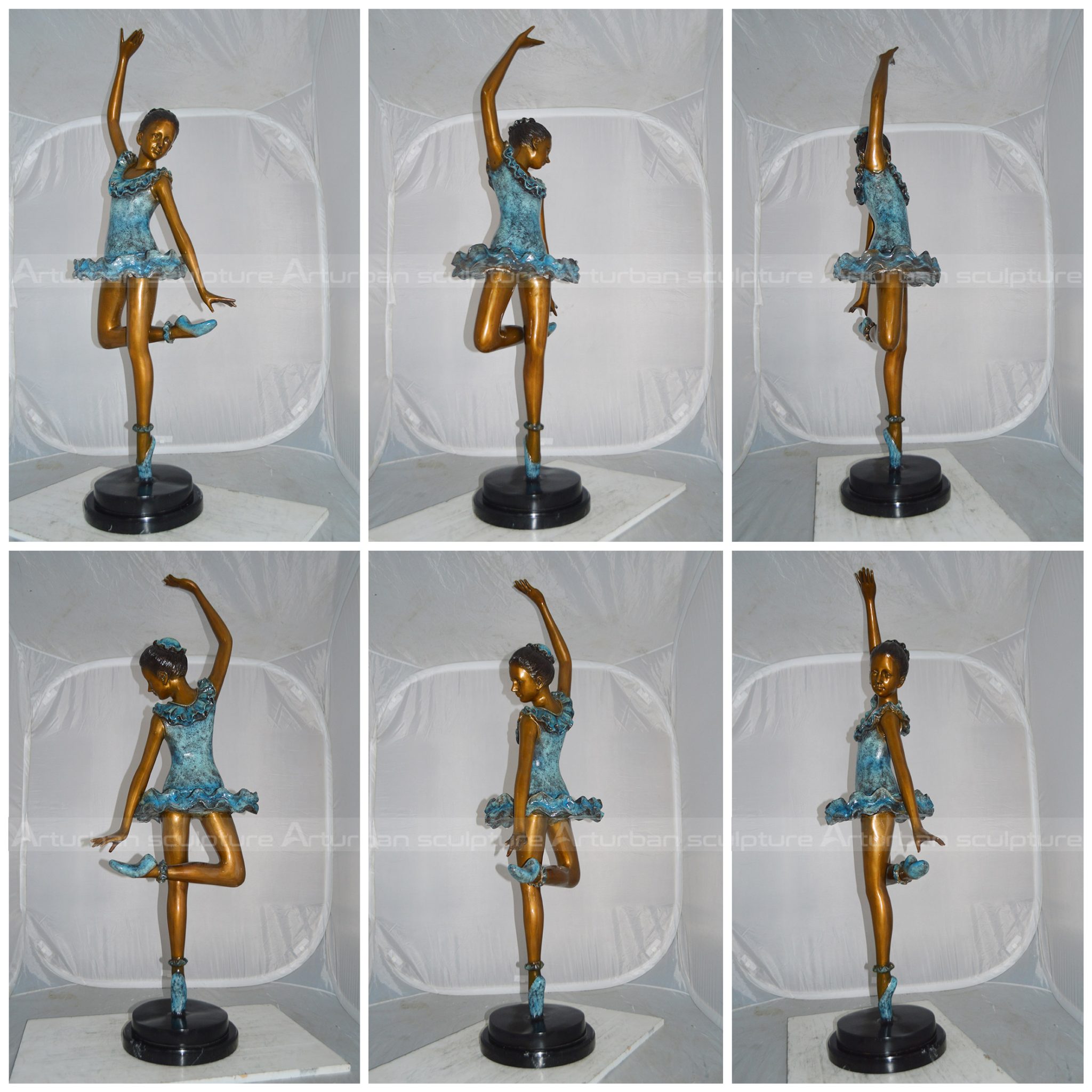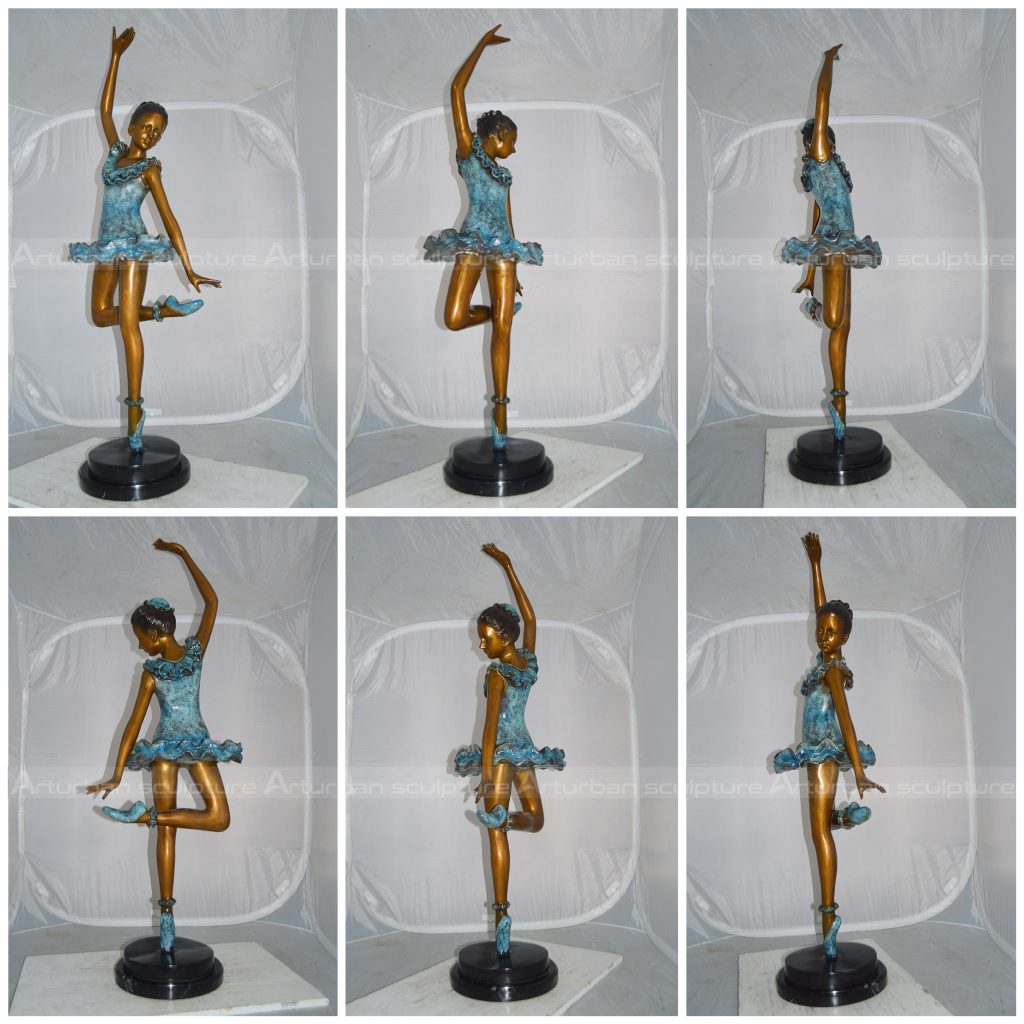 2. Production process of bronze ballet dancer sculpture
My artist will make 1:1 clay mold, when finished clay mold. We will take photos for your reference, the clay mold can modify any details till you satisfied with it. Then we go ahead to make statue, when finished statue, also we will take photos for your reference. After you satisfied with all, I will arrange packing and shipment. Arturban sculpture can make large dog statue in bronze, marble, fiberglass, stainless steel. Our team will make a production plan, according to your design, budget, delivery time, or any other service. Our final aim is to supply high quality and cost-saving sculpture efficiently.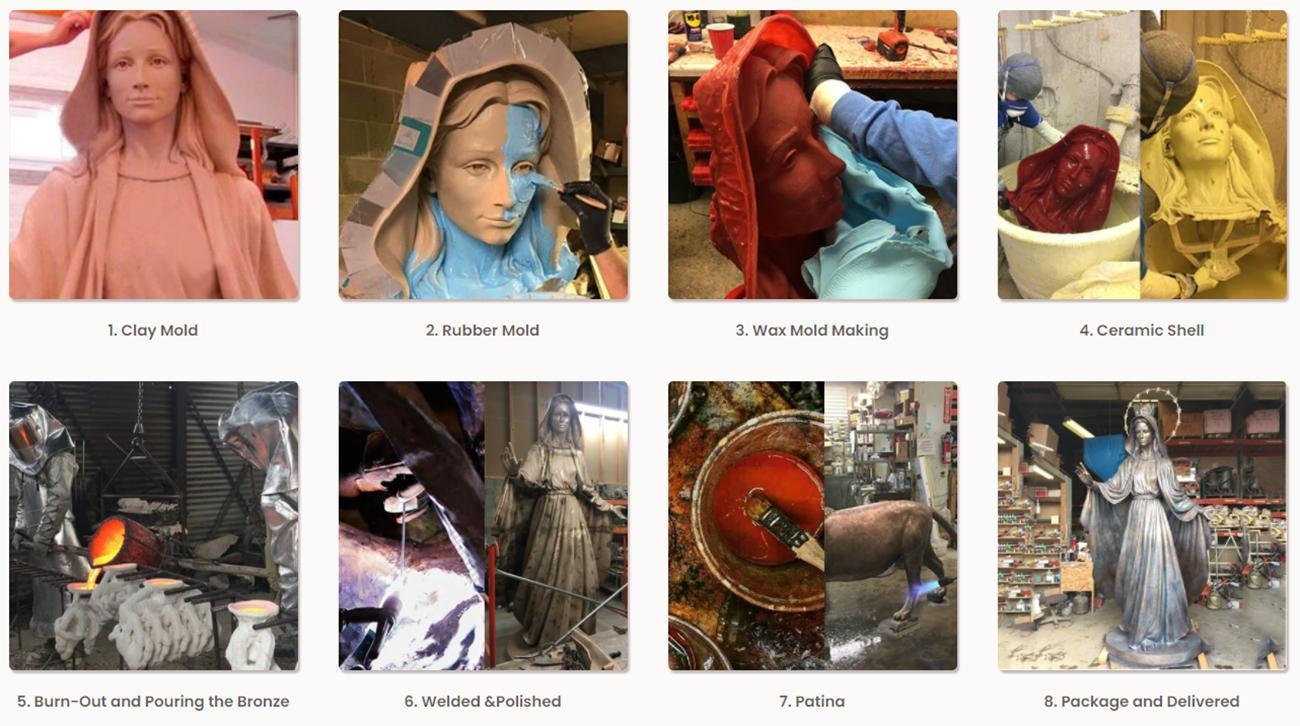 Send us your requirements now, we will reply to your email within 24 hours