1.Introduction of girl playing golf statues
This is a girl playing golf statues. It depicts a girl preparing to hit a ball, her hands clenched on the club
and her eyes fixed on the ball. It makes people feel as if they can feel the tension and concentration of a
girl. At the same time, the girl's posture and facial expressions are also depicted in great detail, making
it seem that people can see every tiny movement of her.
This sculpture not only has artistry, but also has a strong decorative effect. Placing such an exquisite
sculpture in places such as golf courses or private courtyards can not only create a strong artistic atmosphere,
but also increase the aesthetic feeling of the space, bringing unique decorative effects to the place.
ARTURBAN has a professional sculptor and production team that can customize different sculpture works
according to customer needs. Secondly, the bronze materials used by us have excellent corrosion resistance
and durability, which can ensure the lasting preservation of sculpture works. In addition, our production
process and skills are also very superb, and we can create exquisite sculpture works.


2. Production process of girl playing golf statues
My artist will make 1:1 clay mold, when finished clay mold. We will take photos for your reference, the clay mold can modify any details till you satisfied with it. Then we go ahead to make statue, when finished statue, also we will take photos for your reference. After you satisfied with all, I will arrange packing and shipment. Arturban sculpture can make large dog statue in bronze, marble, fiberglass, stainless steel. Our team will make a production plan, according to your design, budget, delivery time, or any other service. Our final aim is to supply high quality and cost-saving sculpture efficiently.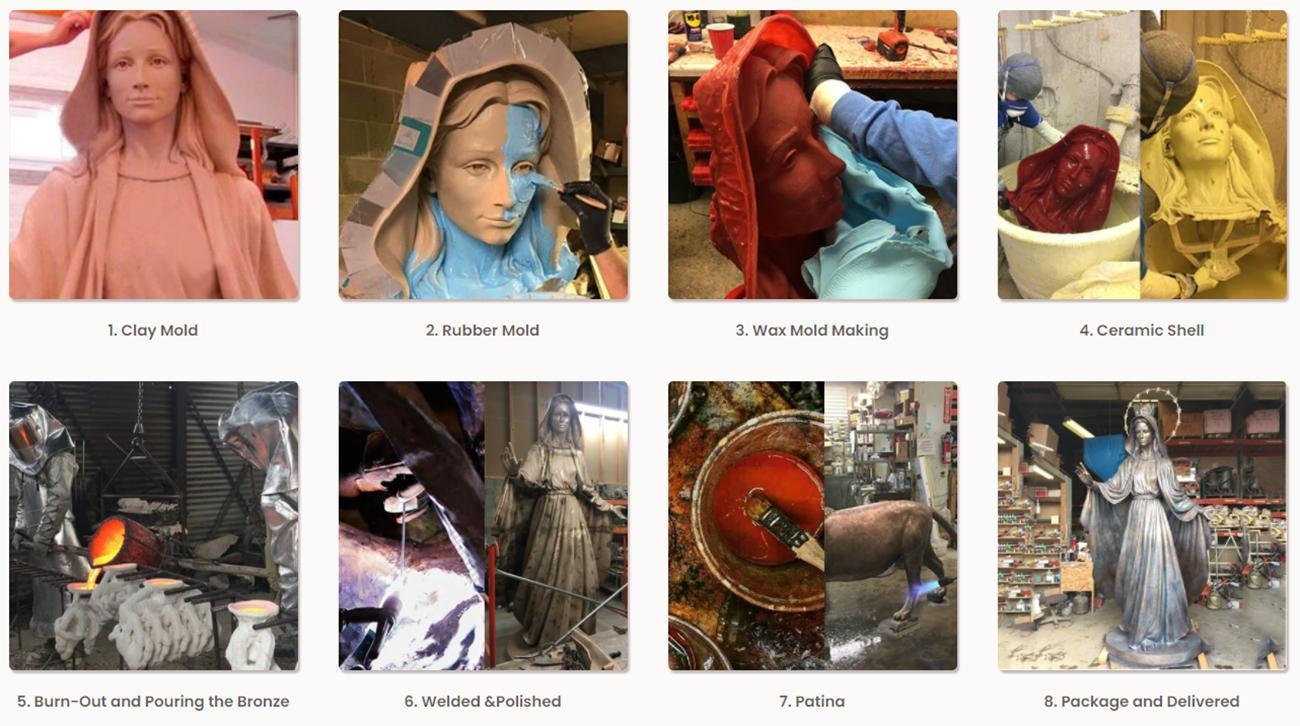 Send us your requirements now, we will reply to your email within 24 hours