1.Introduction of life size golf statues
This is a life size golf statues. Golf is a sport that uses different golf clubs to play golf balls into holes.
This sculpture perfectly portrays the action of golf players swinging the club to hit the ball. The man's
legs were slightly bent, his back was down, and his body looked sideways. It seemed that he was
watching the direction. He held the club tightly with both hands and hung it on the side of his knee.
The club was on the side of the ball. As long as he waved the club, the ball would fly away quickly.
The exciting and fun activities give people a passionate and relaxed atmosphere, and let us feel
the fun of golf.
Golf is a sport with special charm, which allows people to exercise, cultivate sentiment and communicate
skills in a beautiful natural environment. It is known as "fashionable and elegant sport". Golf originated
in Scotland in the 15th century. In the early stage, golf mostly played among princes and nobles. This life
size golf statues is a classic sports sculpture shaped by the traditional wax-loss method. It creates a very
vivid image of the characters' movements, expressions and wrinkles of clothes. It will still be elegant and
generous after years of baptism. If you are interested in outdoor sports sculpture, you can contact us at
any time for more details.

2. Production process of life size golf statues
My artist will make 1:1 clay mold, when finished clay mold. We will take photos for your reference, the clay mold can modify any details till you satisfied with it. Then we go ahead to make statue, when finished statue, also we will take photos for your reference. After you satisfied with all, I will arrange packing and shipment. Arturban sculpture can make large dog statue in bronze, marble, fiberglass, stainless steel. Our team will make a production plan, according to your design, budget, delivery time, or any other service. Our final aim is to supply high quality and cost-saving sculpture efficiently.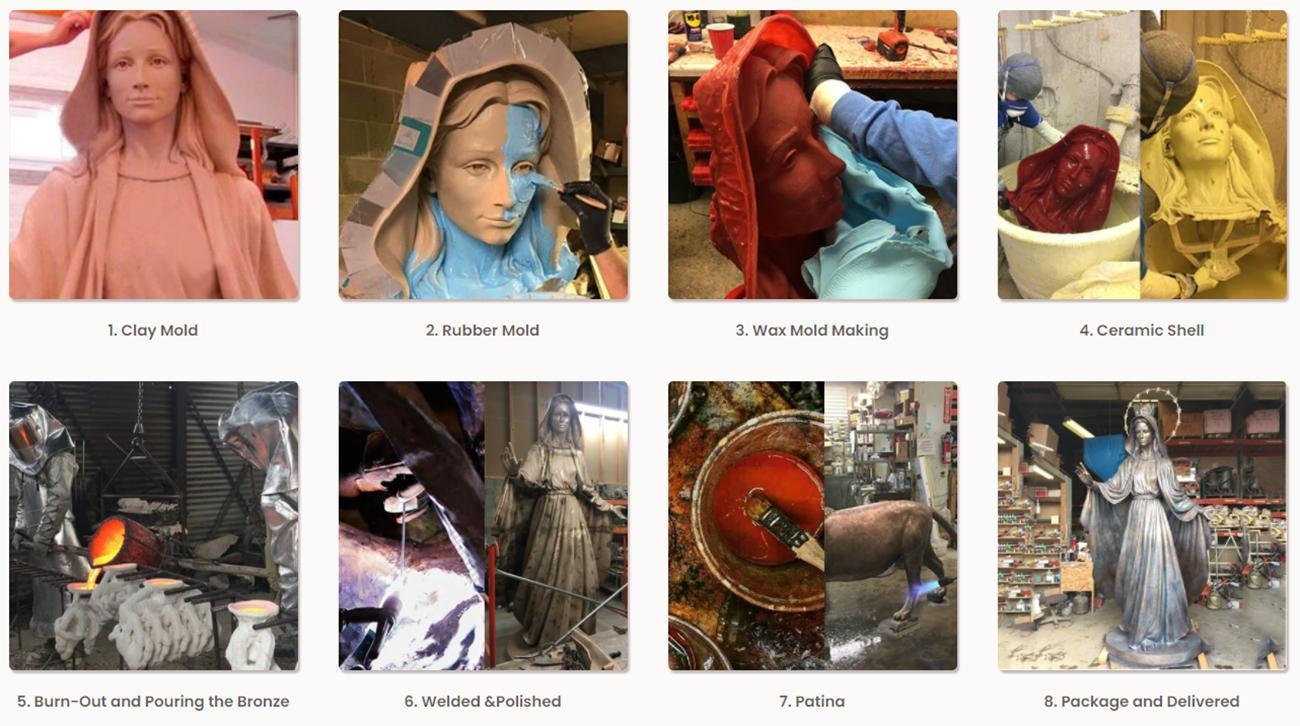 Send us your requirements now, we will reply to your email within 24 hours