1.Introduction of king arthur bronze sculpture
This is the king arthur bronze sculpture. On the edge of the cliff of the ruins of Tintager Castle, a seaside
town in Cornwall, England, stands a majestic statue of King Arthur, whose incomplete body is integrated
with the coastline, overlooking the Atlantic Ocean like a god and guarding the quiet city. As the most
legendary king of ancient Britain, the leader of the Knights of the Round Table, and an almost mythical
legend, King Arthur was the "King of Eternity". According to the legend, the castle of Tintager in Cornwall
was the birthplace of the legend. Therefore, the sculptor Rubin Eynon chose to place it here after completing
the magnificent sculpture.
The king arthur bronze sculpture is 8 feet high (about 2.4 meters). It is made of stone, black iron, bronze
and other materials based on wood. Robin Ainon named it Gallos, which means strength. When you understand
the life of King Arthur, and then come to Cornwall. And see the waves beating behind the castle of Tintager,
which has been ravaged by years. A king Arthur who is wearing a shabby cloak, holding a holy sword, with a deep
face hidden under thick armor and standing on the edge of the hanging cliff with a broken body, seems to have
seen the tragic ending of the hero with your own eyes, and has a special feeling: no matter how unpredictable
the world is, and how colorful the story is, Under the cushion of time, there is only loneliness and vicissitudes
in the end.

2. Production process of king arthur bronze sculpture
My artist will make 1:1 clay mold, when finished clay mold. We will take photos for your reference, the clay mold can modify any details till you satisfied with it. Then we go ahead to make statue, when finished statue, also we will take photos for your reference. After you satisfied with all, I will arrange packing and shipment. Arturban sculpture can make large dog statue in bronze, marble, fiberglass, stainless steel. Our team will make a production plan, according to your design, budget, delivery time, or any other service. Our final aim is to supply high quality and cost-saving sculpture efficiently.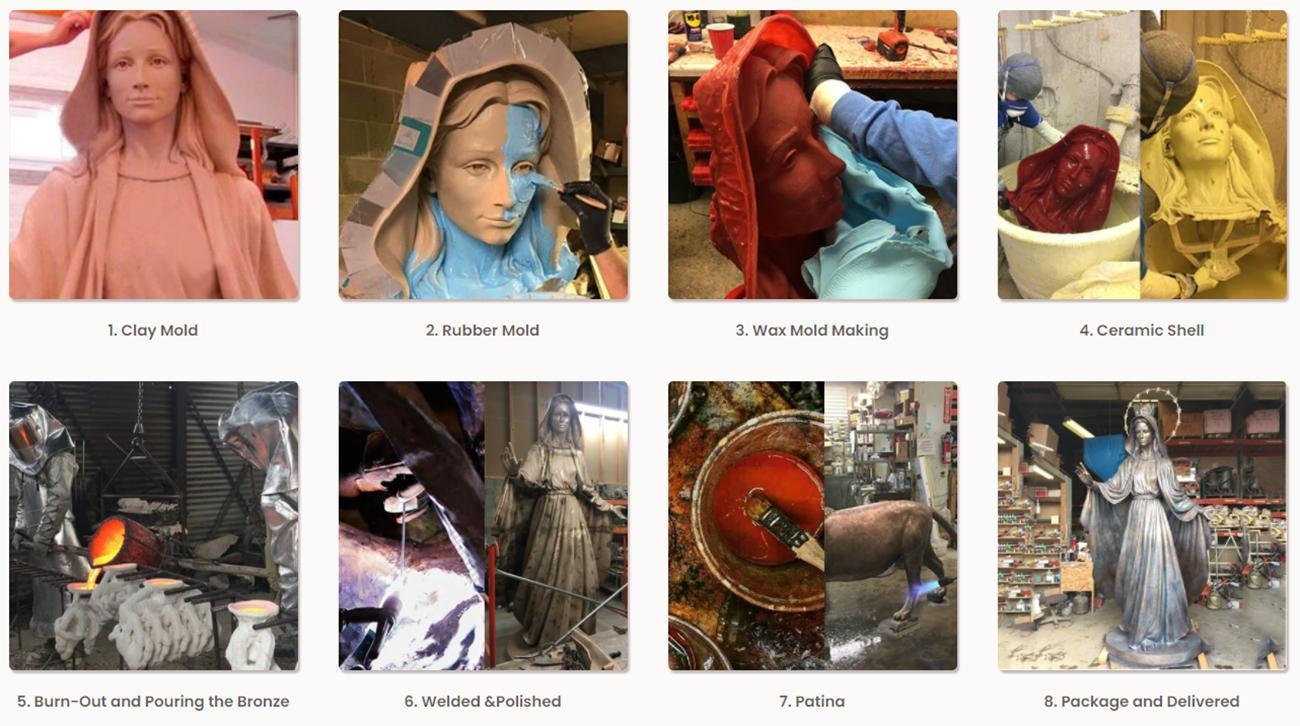 Send us your requirements now, we will reply to your email within 24 hours