1.Introduction of bronze jazz figurines
This is bronze jazz figurines. It showcases the image of three vibrant jazz musicians. The first man was wearing a hat, with his body bent and his
lips lightly pursed, playing the saxophone. The musician in the middle stood tall, leaning back, holding the horn in his hand and pressing his lips
against the mouthpiece, playing passionate notes. The musician on the right sat playing drums, his eyes slightly upward, his body swaying to the
rhythm. Their posture and expressions demonstrate their dedication and passion for music. The overall sculpture presents a vibrant, cheerful, and
dynamic atmosphere that is eye-catching, as if the rhythm of jazz can be heard echoing in one's ears.
Bronze Metal Musician Sculpture can be placed in various places for decoration. Firstly, it can serve as an decoration for music venues, jazz clubs,
or music schools, adding artistic atmosphere and musical elements to these places. Secondly, it is also suitable as a landscape sculpture in public
spaces, such as city squares, parks, or pedestrian streets, providing opportunities for people to appreciate art while adding vitality and charm to
the environment.
The bronze material endows this sculpture with sturdy and durable properties, which can withstand various weather and environmental tests. Its
luster and texture make the sculpture emit charming light in the sunlight, attracting people's attention. In addition, bronze material also has the
characteristic of strong plasticity, which can finely display the posture and muscle lines of musicians, presenting realistic details.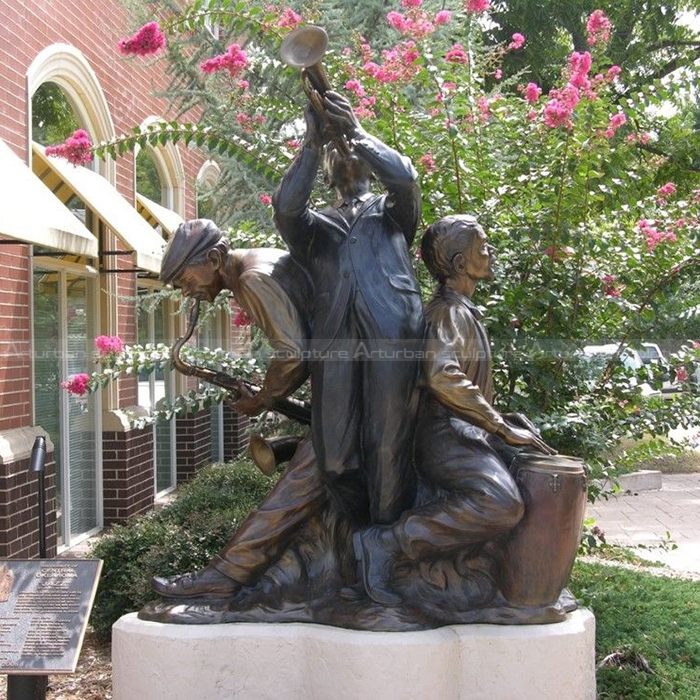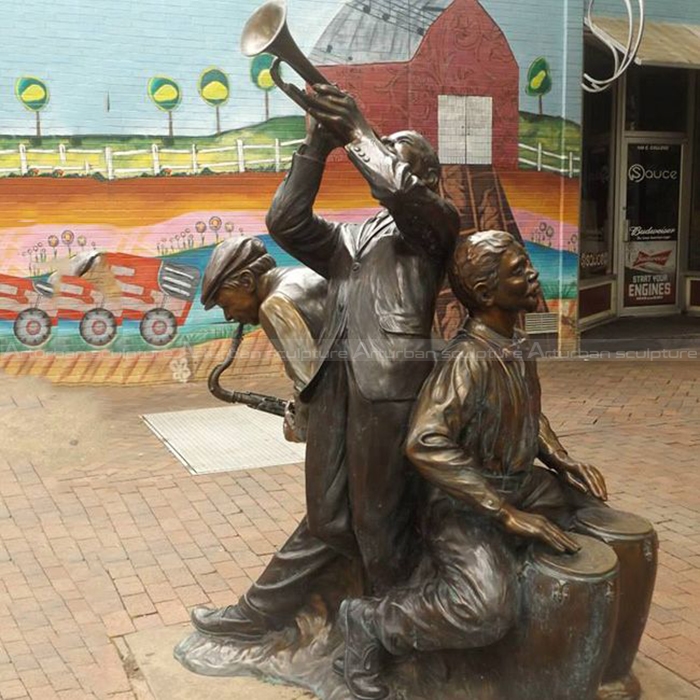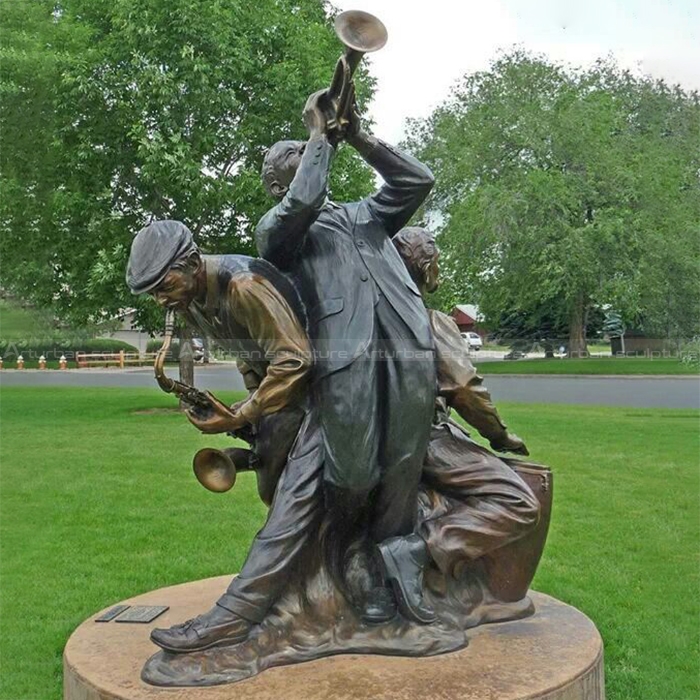 2. Production process of bronze jazz figurines
My artist will make 1:1 clay mold, when finished clay mold. We will take photos for your reference, the clay mold can modify any
details till you satisfied with it. Then we go ahead to make statue, when finished statue, also we will take photos for your reference.
After you satisfied with all, I will arrange packing and shipment. Arturban sculpture can make large dog statue in bronze, marble,
fiberglass, stainless steel. Our team will make a production plan, according to your design, budget, delivery time, or any other service.
Our final aim is to supply high quality and cost-saving sculpture efficiently.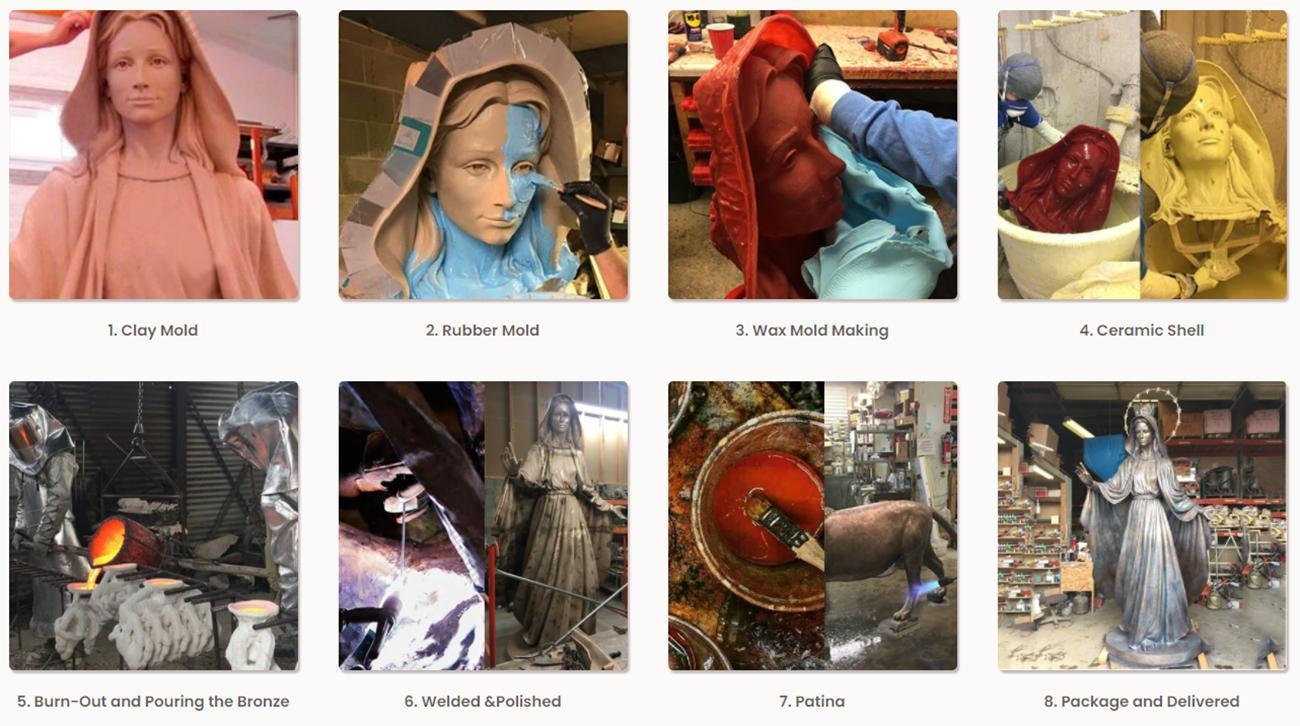 Send us your requirements now, we will reply to your email within 24 hours