1. Introduction of bronze statue of harry potter
This is the bronze statue of harry potter. Harry Potter was wearing a uniform from the Hogwarts school and a pair of glasses. His face
exuded a look of intelligence and courage, as Harry Potter sat on a slender broom with lifelike shapes and details. His robe and hair
fluttered at the speed of flight, as if integrated with the wind. When Harry Potter was flying in the air, the sculpture captured his
adventurous spirit and sense of freedom. Viewers can imagine the scene of him soaring under the blue sky, experiencing a sense of
fantasy and freedom. This sculpture presents an opportunity for viewers to embark on an adventure with Harry Potter through meticulous
craftsmanship and realistic expression.
Bronze materials endow sculptures with long-lasting charm and texture. It can not only withstand the test of time, but also maintain
stability and durability in outdoor environments. The color of bronze adds a sense of simplicity and solemnity to the sculpture, making
it even more eye-catching.
Bronze Harry Potter sculptures have a unique decorative effect, adding charm and artistic atmosphere to different places and environments.
Firstly, this sculpture is suitable for decoration in public spaces. Whether it is a city square, park, or commercial center, sculpture can become
the focus of attention. The image of Harry Potter and the posture of riding a broomstick will attract the attention of viewers, injecting a
mysterious and magical element into the urban landscape. Secondly, bronze Harry Potter sculptures are also suitable for interior decoration.
It can be placed in private spaces such as homes, offices, or coffee shops, adding a unique magical atmosphere to the environment. Viewers
can immerse themselves in the world of Harry Potter and experience the charm of fantasy adventure by interacting with the sculpture.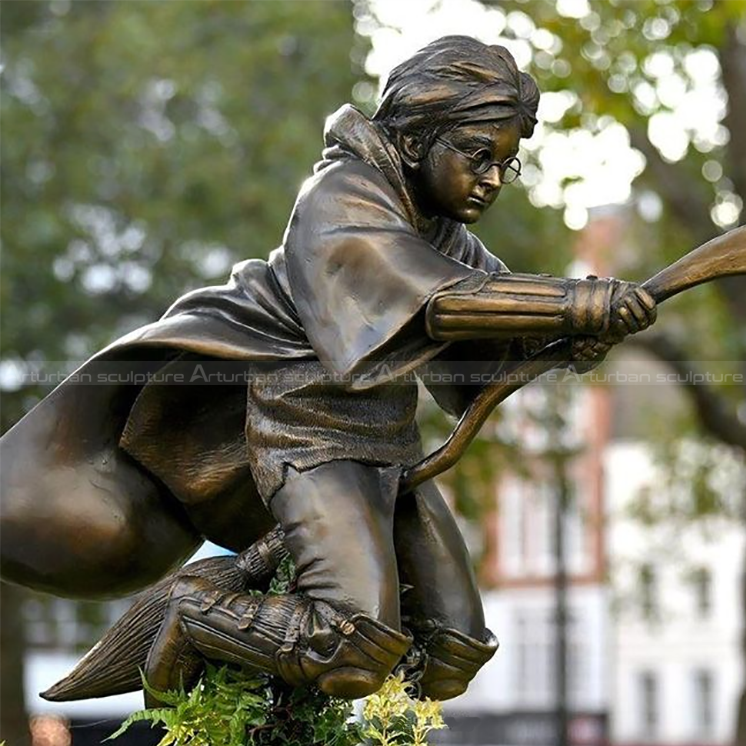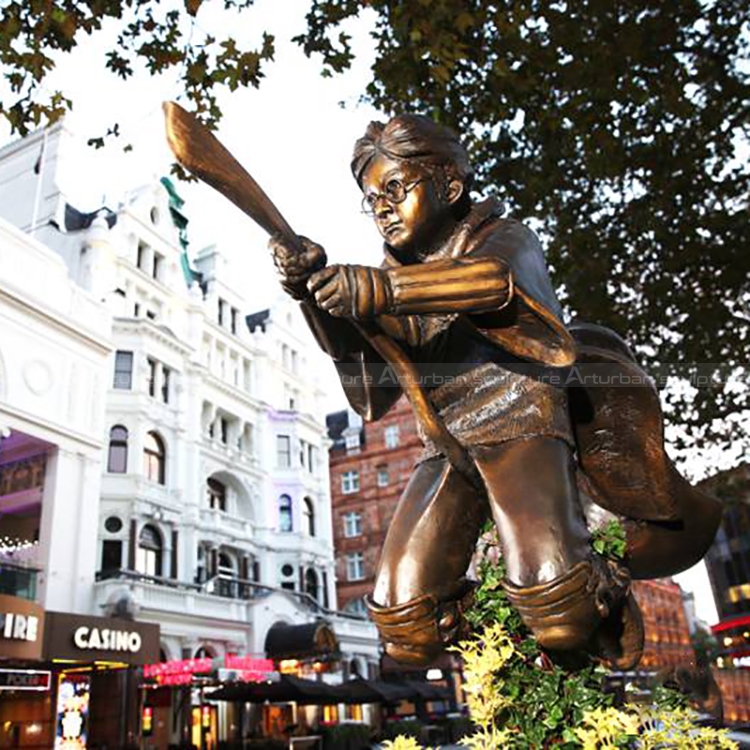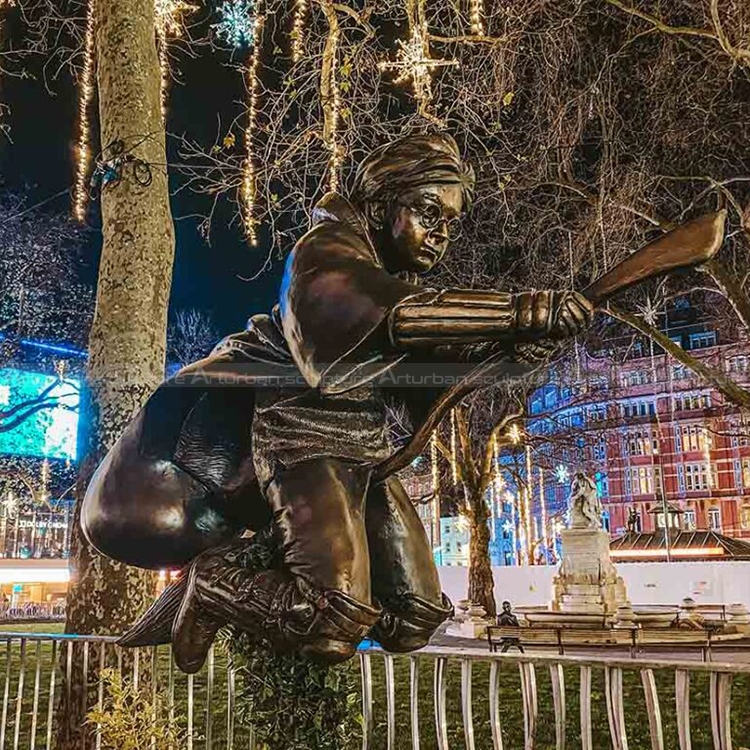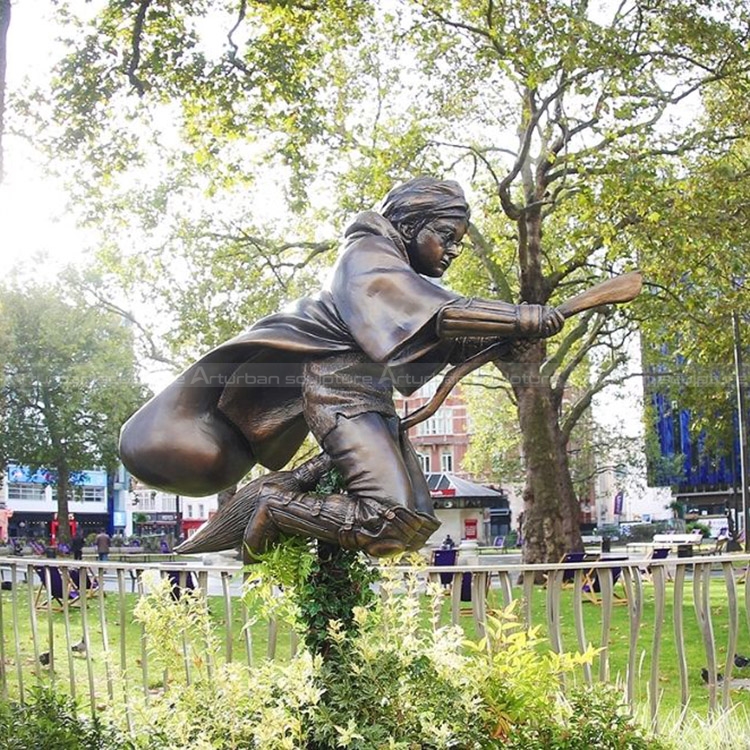 2. Production process
My artist will make 1:1 clay mold, when finished clay mold,  we will take photos for your reference, the clay mold can modify any
details till to your satisfactions with it. Then we go ahead to make statue, when finished statue, also we will take photos for your
reference, after your satisfactions, I will arrange packing and shipment. Arturban sculpture can make large horse statue in bronze,
marble, fiberglass, stainless steel. Our team will make a production plan, according to your design, budget, delivery time, or any
other service. Our final aim is to supply high quality and cost-saving sculpture efficiently.
Send us your requirements now, we will reply to your email within 24 hours