1.Introduction of Ambedkar sculpture
This is a very famous B R. Ambedkar Sculpture (April 14, 1891 – December 6, 1956). He is an Indian jurist,
economist, politician and social reformer who inspired the Dalit Buddhist movement and opposed social
discrimination against Dalits from all walks of life. He is the first Indian Minister of Law and Justice after
independence and the chief designer of the Indian Constitution. Advocating political rights and social freedom
for Dalits, and also making important contributions to the establishment of the Republic of India.
This ambedkar sculpture vividly reflects his former image. He wears a round eyeglass frame with his never
leaving eyes. His eyes under the glasses are very sharp, containing wisdom and advanced ideas. He combed
his hair neatly behind his head, showing his meticulous character. He looks more capable under the background
of a neat suit, and the slightly protruding belly makes him more realistic. The clenched fist is behind him, and
held out a finger with the other hand, as if he were expounding his views and defending his rights. This monument
sculpture let us see the great contributions of our ancestors and remember them. We are good at making various
monuments. If you are looking for high-quality customized monuments, you can always consult us for more details.

2. Production process of ambedkar sculpture
My artist will make 1:1 clay mold, when finished clay mold,  we will take photos for your reference, the clay mold can modify any details till you're satisfied with it, then we go ahead to make statue, when finished statue, also we will take photos for your reference, after you're satisfied with all, I will arrange packing and shipment. Arturban sculpture can make large dog statue in bronze, marble, fiberglass, stainless steel. Our team will make a production plan, according to your design, budget, delivery time, or any other service. Our final aim is to supply high quality and cost-saving sculpture efficiently.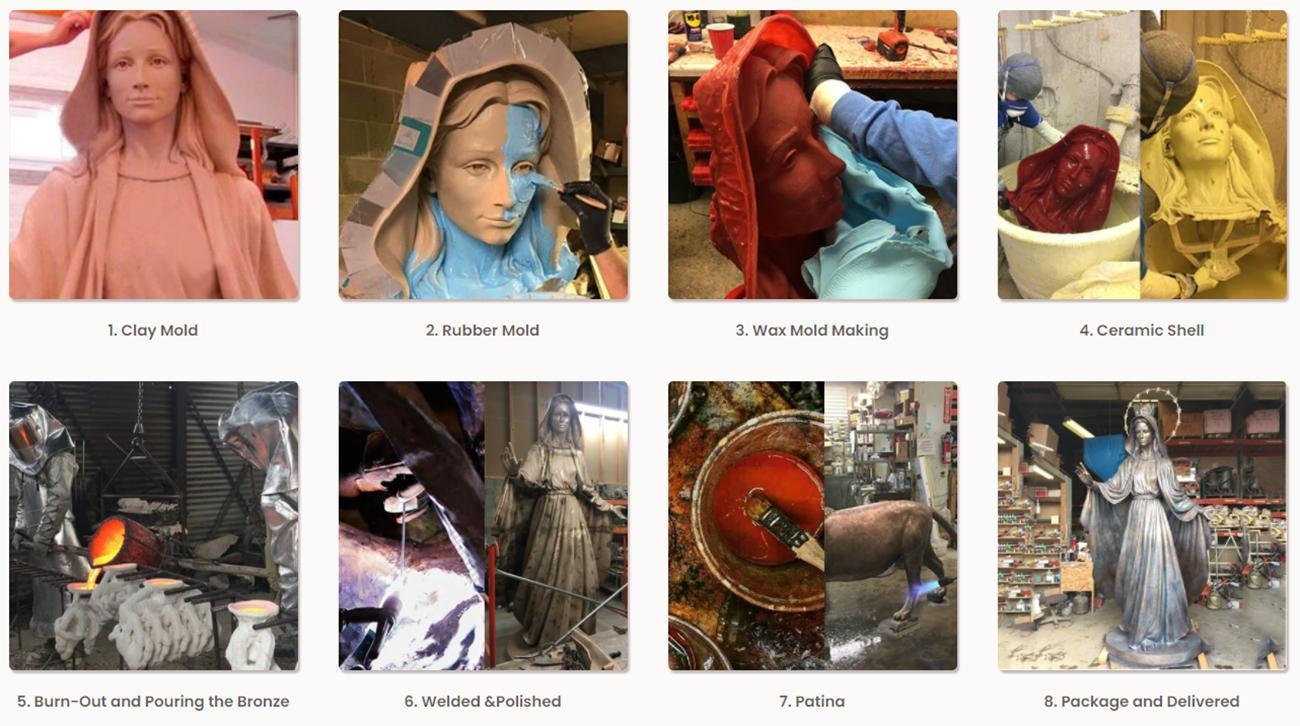 Send us your requirements now, we will reply to your email within 24 hours