1.Introduction of bronze woman sculpture
This is a bronze woman sculpture. A woman in a long dress, bent over, holding a round ball in her hand. Her hair scattered freely and swayed
in the wind. The posture of the woman in the sculpture is elegant and moving, the wrinkles of the long skirt are lifelike, and the delicate carving
presents a true texture. Her bending posture added a sense of mystery and contemplation. The round ball in her hand symbolizes the strength
and wisdom she possesses. The overall shape is smooth and beautiful, showcasing the femininity and strength of women, making people fall for
it. This bronze woman sculpture, with its exquisite appearance and detailed carvings, attracts the attention of viewers while showcasing the artist's
unique interpretation of female beauty.
This sculpture can be decorated in public squares, art galleries, or gardens, adding an artistic charm and a space for contemplation to the environment.
Viewers can appreciate the power and charm of female beauty while appreciating this sculpture.
The bronze material endows the sculpture with sturdy and durable characteristics, which can withstand the test of time. At the same time, the flexibility
of bronze material enables artists to carve detailed textures and lines with exquisite craftsmanship, showcasing the elegance and dynamism of women's
bodies. Bronze sculpture also has the characteristics of luster and texture, which makes the sculpture present a rich sense of hierarchy and gorgeous light
and shadow effects under the irradiation of light. These production advantages make bronze women's sculptures exquisite, long-lasting, and artistically
valuable works of art.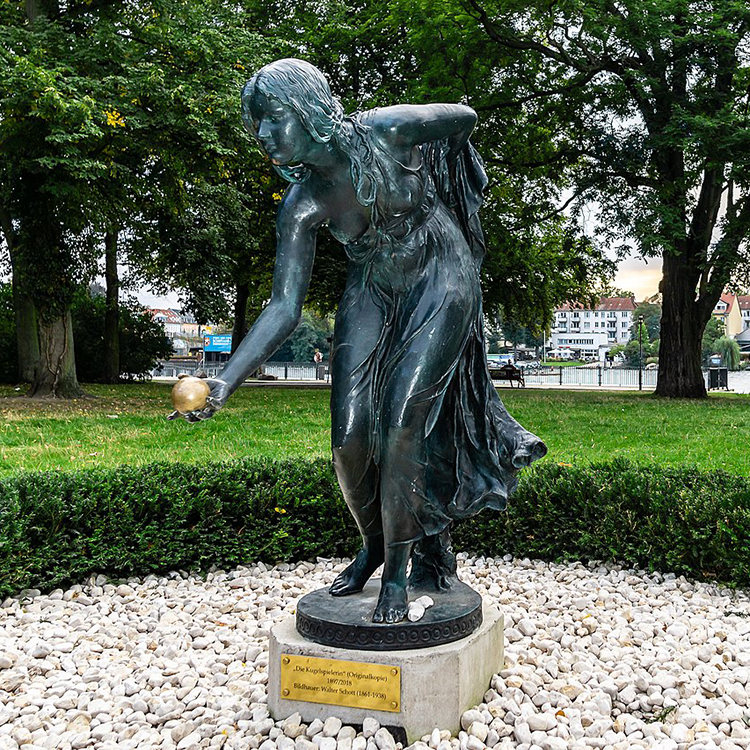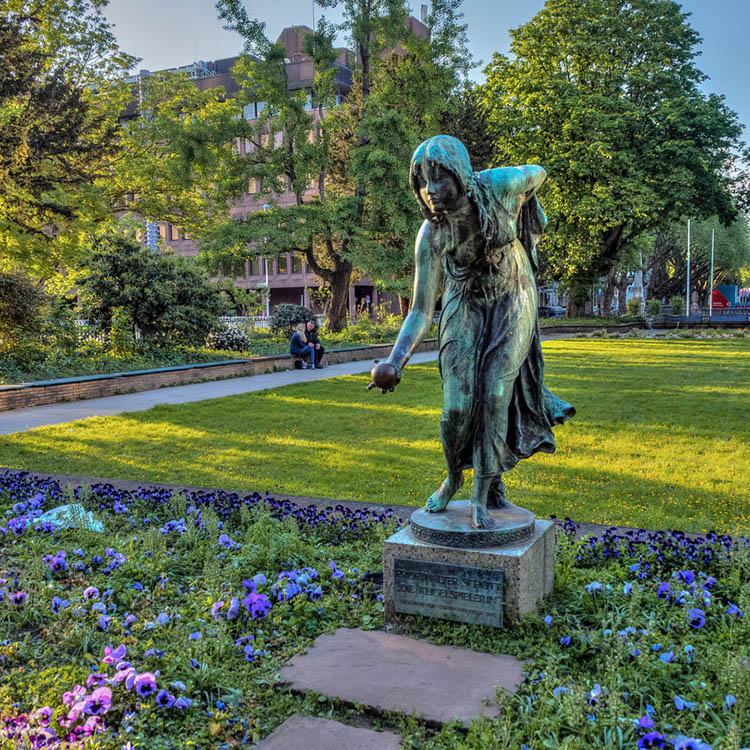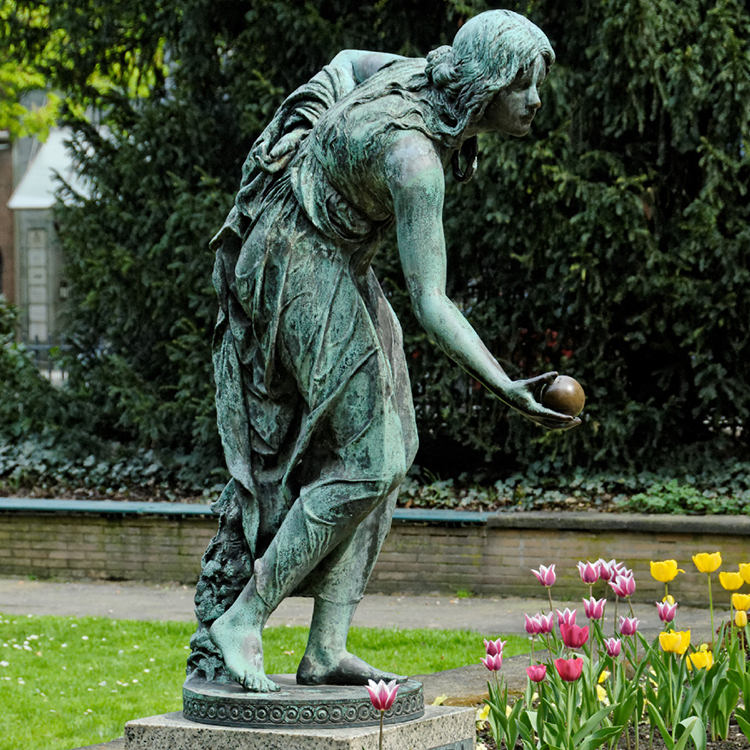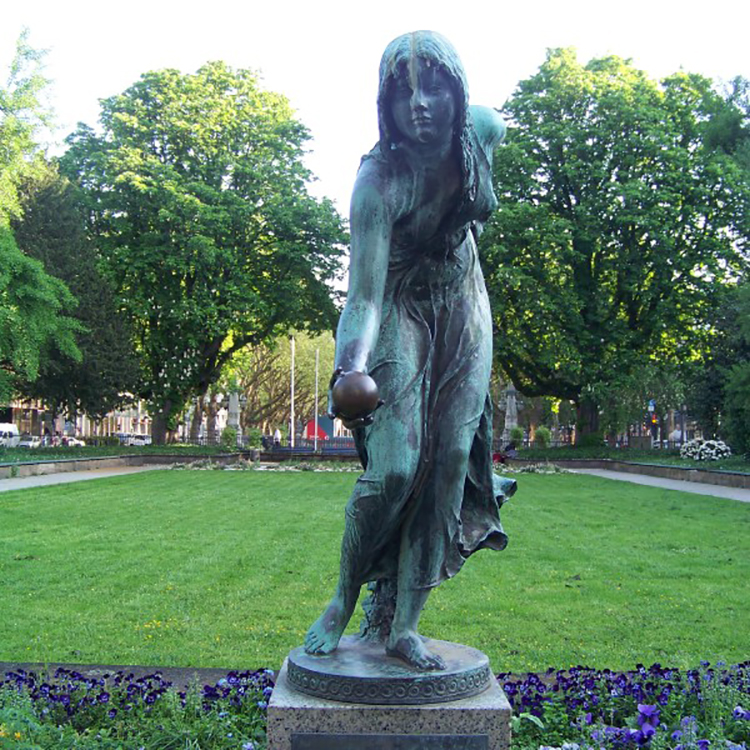 w
2. Production process of bronze woman sculpture
My artist will make 1:1 clay mold, when finished clay mold. We will take photos for your reference, the clay mold can modify any
details till you satisfied with it. Then we go ahead to make statue, when finished statue, also we will take photos for your reference.
After you satisfied with all, I will arrange packing and shipment. Arturban sculpture can make large dog statue in bronze, marble,
fiberglass, stainless steel. Our team will make a production plan, according to your design, budget, delivery time, or any other service.
Our final aim is to supply high quality and cost-saving sculpture efficiently.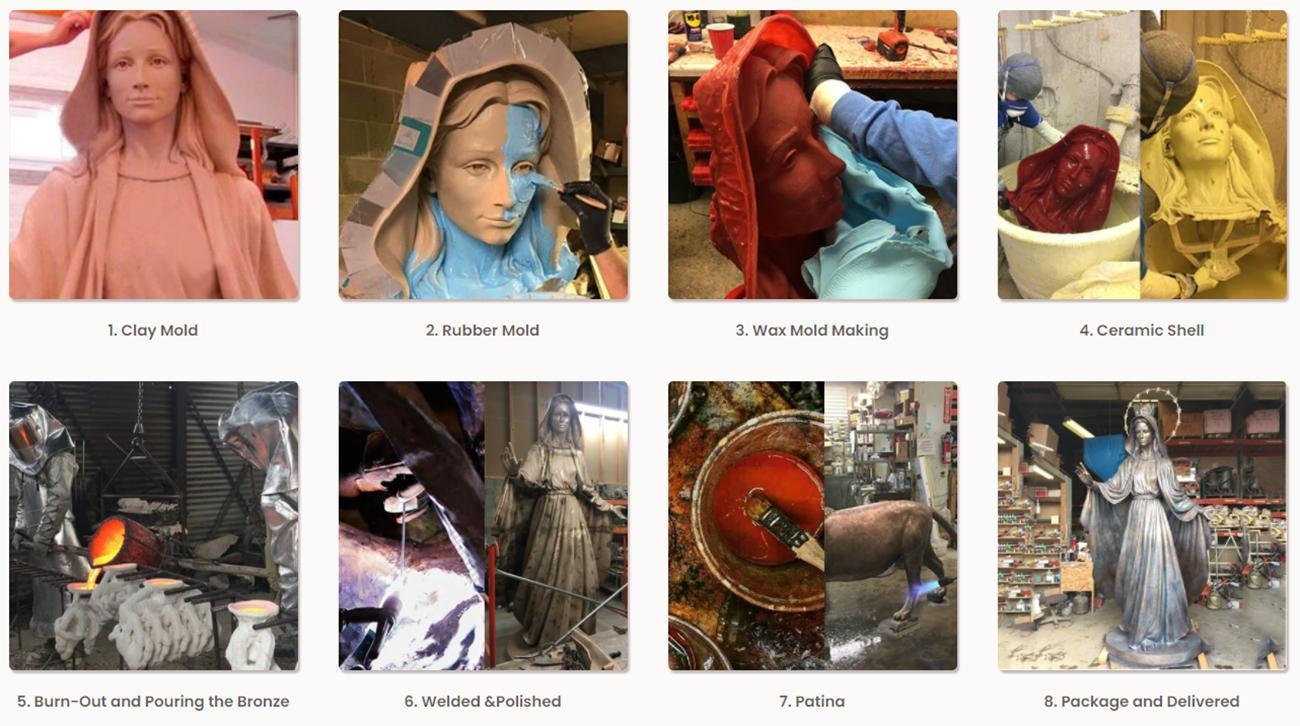 Send us your requirements now, we will reply to your email within 24 hours