1.Introduction of businessman statue
The bronze businessman statue is made by William McElcheran. He is a renowned Canadian sculptor. His bronze merchant sculpture series
is famous for its unique appearance. These statues vividly depict two obese businessmen dressed in 1950s windcoats and hats, posing in various
poses and scenes. Although their faces are usually plain and expressionless, they exude a peculiar attraction. Perhaps it is precisely because they
symbolize corporate white-collar workers that they can easily resonate with viewers.
The appearance of these bronze merchant sculptures is exquisite and delicate, with every detail meticulously carved and shaped by the sculptor.
Their plump figure, spacious windbreaker, delicate texture, and exquisite carving of hats and items in their hands all demonstrate the outstanding
skills of sculptors and their profound observation of the image of merchants.
Bronze merchant sculptures can be placed in various places for decoration. In a commercial environment, they can be placed at the entrance of office
halls, conference rooms, or shopping malls, showcasing the spirit of business and a symbol of success. In families or private spaces, merchant sculptures
can be used to decorate study rooms, living rooms, or gardens, creating an atmosphere of commercial wisdom and authority. In addition, these sculptures
are also suitable to be placed in places such as Public art places, museums or sculpture gardens to interact with the audience and trigger thinking and
discussion. Wherever placed, bronze merchant sculptures can add a unique artistic charm and cultural atmosphere to the environment.
The advantages of making bronze merchant sculptures lie in their plasticity and the use of craftsmanship. Sculptors can use the plasticity of bronze materials
to create rich and diverse merchant images, showcasing different expressions, movements, and scenes. At the same time, the casting and carving techniques
used in the production process can present fine textures and details in the sculpture, enhancing the aesthetic value of the artwork.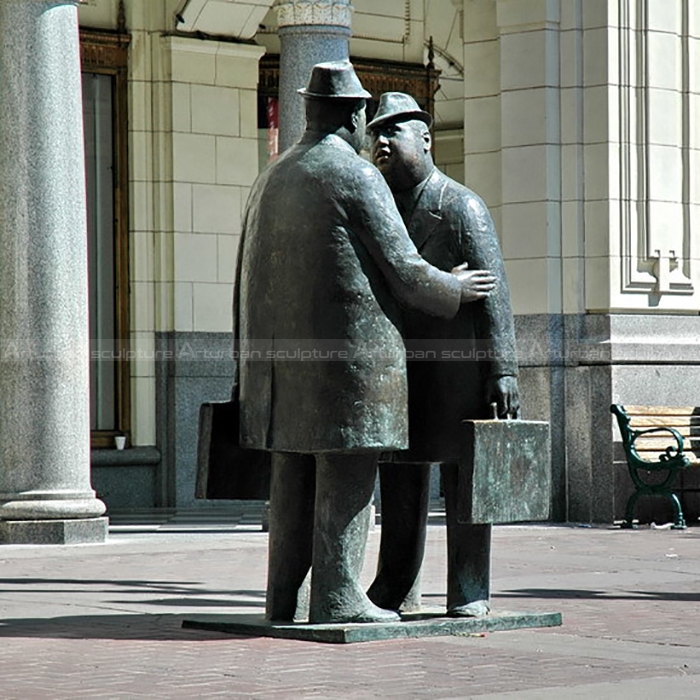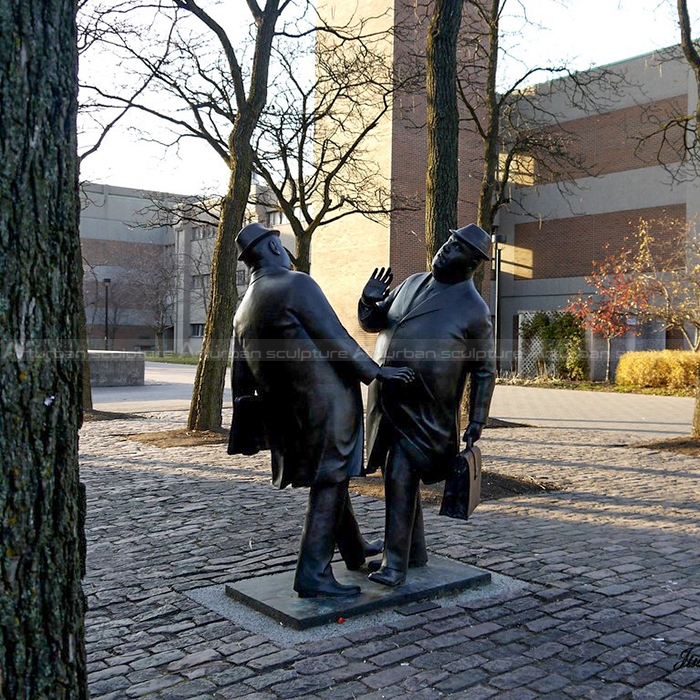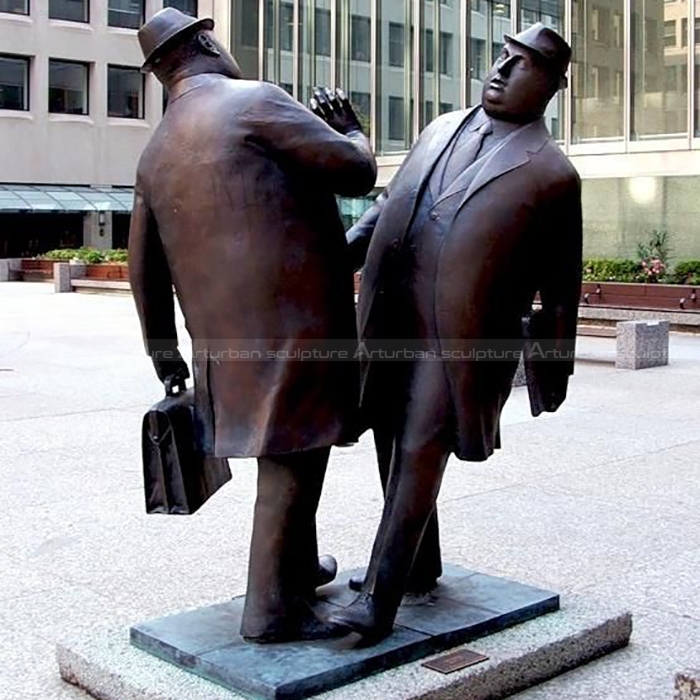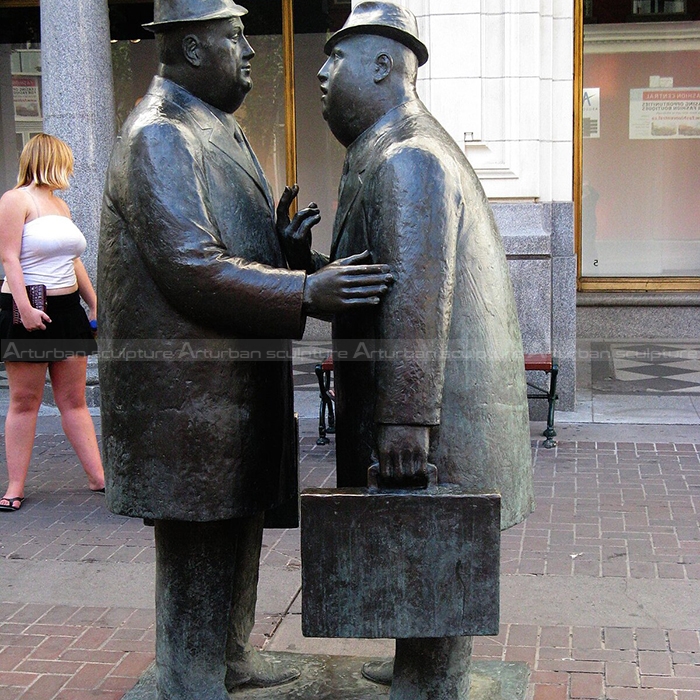 2. Production process of
businessman statue
My artist will make 1:1 clay mold, when finished clay mold. We will take photos for your reference, the clay mold can modify any
details till you satisfied with it. Then we go ahead to make statue, when finished statue, also we will take photos for your reference.
After you satisfied with all, I will arrange packing and shipment. Arturban sculpture can make large dog statue in bronze, marble,
fiberglass, stainless steel. Our team will make a production plan, according to your design, budget, delivery time, or any other service.
Our final aim is to supply high quality and cost-saving sculpture efficiently.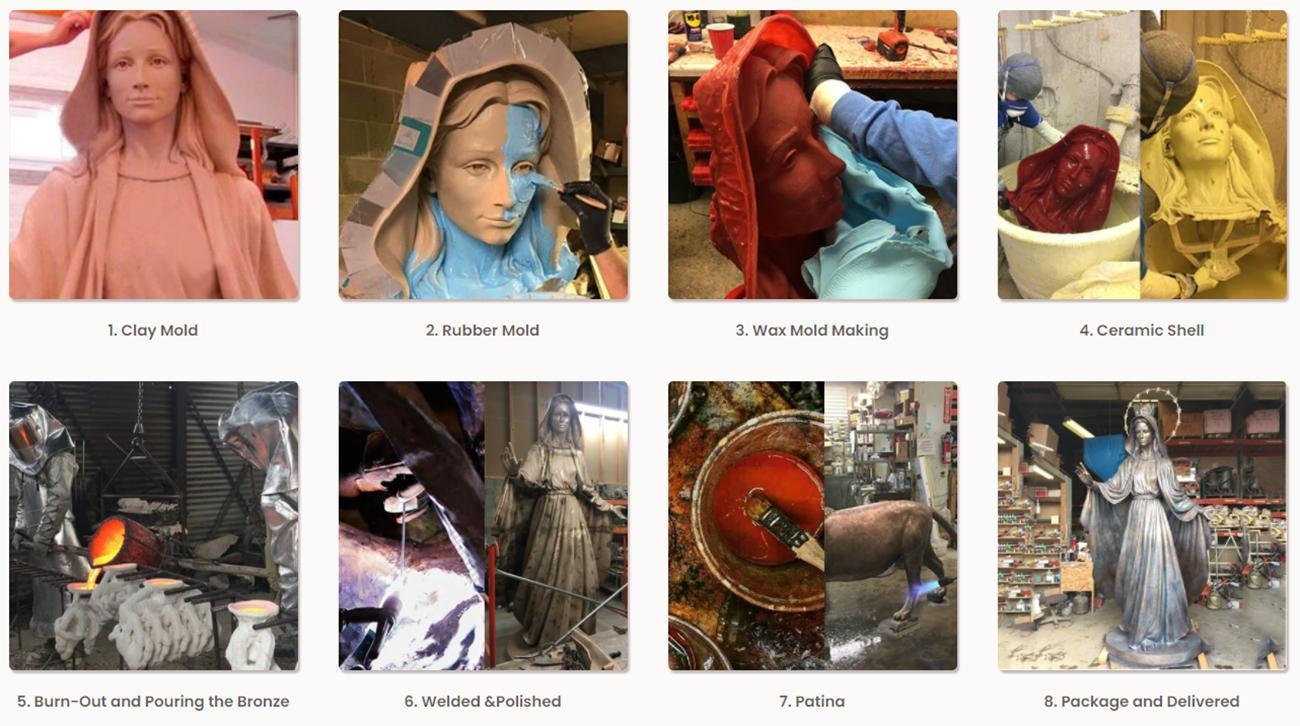 Send us your requirements now, we will reply to your email within 24 hours