1.Introduction of cellist sculpture
This is bronze cellist sculpture. Outside the Lucca Conservatory in Tuscany, Italy, stands a Bronze sculpture, which commemorates
the Italian composer Luigi Boccherini. This statue presents the image of Bokerini in real details, dressed in antique attire, holding a
cello in his hand, and smiling, as if playing wonderful music. This lifelike sculptural image allows people to more intuitively experience
Bokerini's love and contribution to music, while also adding an artistic atmosphere to the external environment of the college.
Metal Musician Sculpture is an artwork with important decorative effects. It adds an artistic atmosphere and historical significance to
the college with its unique appearance and cultural symbols. This statue is a tribute to Bokerini as a musician, showcasing his talent and
contribution to music through his image. It not only attracts the attention of the faculty, students, and tourists of the college, but also
becomes a part of the college building and surrounding environment, bringing unique charm to the entire region.
The advantage of production is also one of the important features of this sculpture. Made of bronze material, the sculpture has excellent
durability and stability, can withstand the test of time, and maintain its original appearance and aesthetics for a long time. The excellent
processing and shaping performance of bronze materials enables sculptors to vividly depict the image and expression of Bokerini, presenting
delicate textures and lines. At the same time, the bronze material also gives the sculpture a unique texture and luster, making it more eye-catching.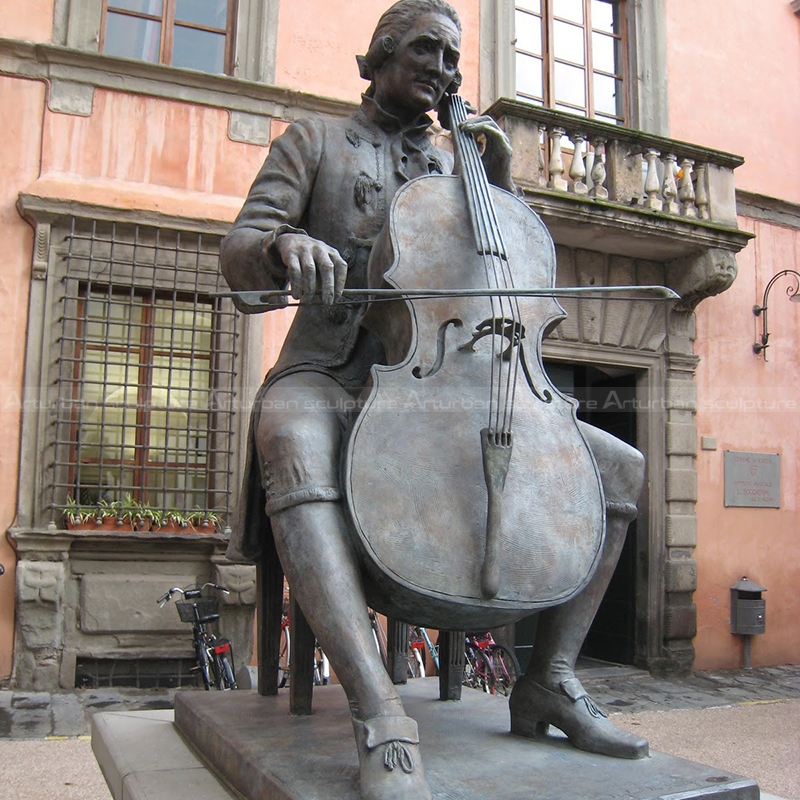 2. Production process of cellist sculpture
My artist will make 1:1 clay mold, when finished clay mold. We will take photos for your reference, the clay mold can modify any
details till you satisfied with it. Then we go ahead to make statue, when finished statue, also we will take photos for your reference.
After you satisfied with all, I will arrange packing and shipment. Arturban sculpture can make large dog statue in bronze, marble,
fiberglass, stainless steel. Our team will make a production plan, according to your design, budget, delivery time, or any other service.
Our final aim is to supply high quality and cost-saving sculpture efficiently.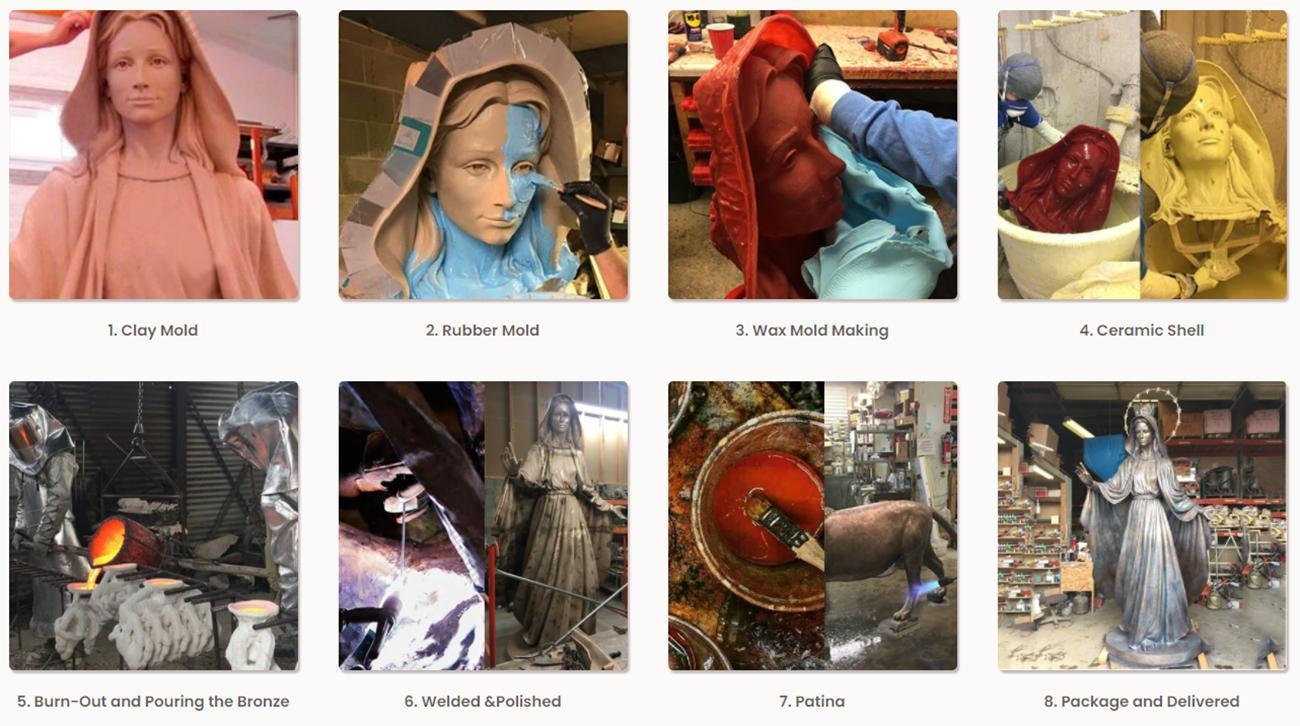 Send us your requirements now, we will reply to your email within 24 hours