1.Introduction of double check sculpture
This is the double check sculpture. This bronze figure sculpture, produced by John Seward Johnson II in 1982, presents a striking
scene. A businessman sat on a bench, poring over his Briefcase. He wore an elegant business suit and looked very professional. He
had a serious and focused expression on his face, as if making final preparations for the upcoming business meeting. The details
of the sculpture are very fine, the merchant's clothing texture is clearly visible, and the details of the Briefcase are also lifelike. The
overall shape is smooth and realistic, and the bronze material gives the sculpture a luster and texture, adding a sense of nobility.
This bronze figure sculpture has the function of decorating space. It can be placed in places such as business buildings, office lobbies,
or conference rooms, adding a business atmosphere and professionalism to the environment. The image and posture of sculptures
can attract people's attention, stimulate their interest in commercial activities and communication, and also provide viewers with
an artistic appreciation experience.
Bronze figure sculpture has many production advantages. Bronze is a highly durable material that can withstand the tests of time
and environment, maintaining long-lasting aesthetics and stability. Secondly, bronze has good plasticity and can be easily shaped
into various complex shapes and details, making character sculptures more realistic and vivid. Bronze also has excellent corrosion
resistance and can resist the effects of oxidation and weathering. In addition, the luster and color of bronze material add a unique
artistic charm to the sculpture, making the character image more prominent and eye-catching. Overall, bronze figure sculpture is
highly favored for its durability, plasticity, and artistic charm, making it an ideal choice for artists to express character images and
emotions.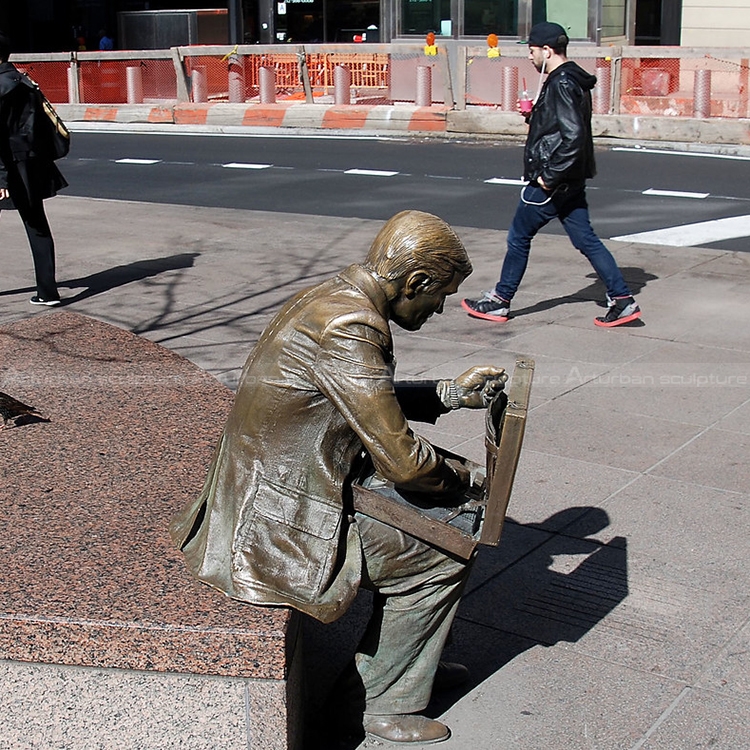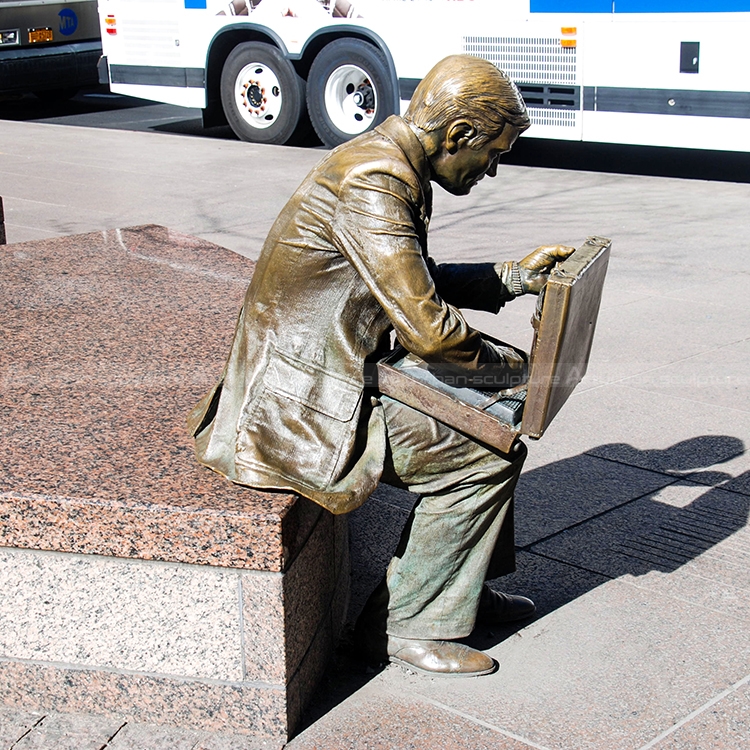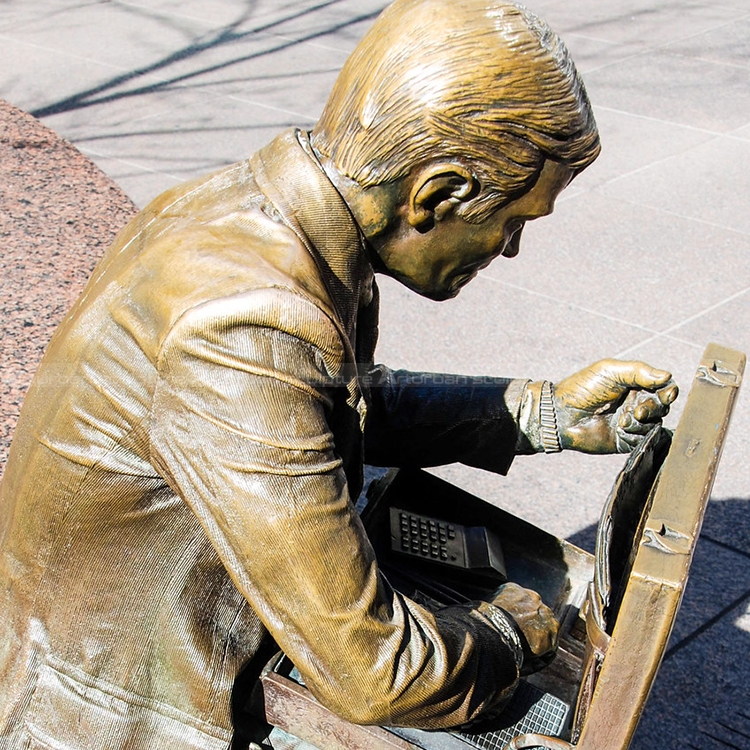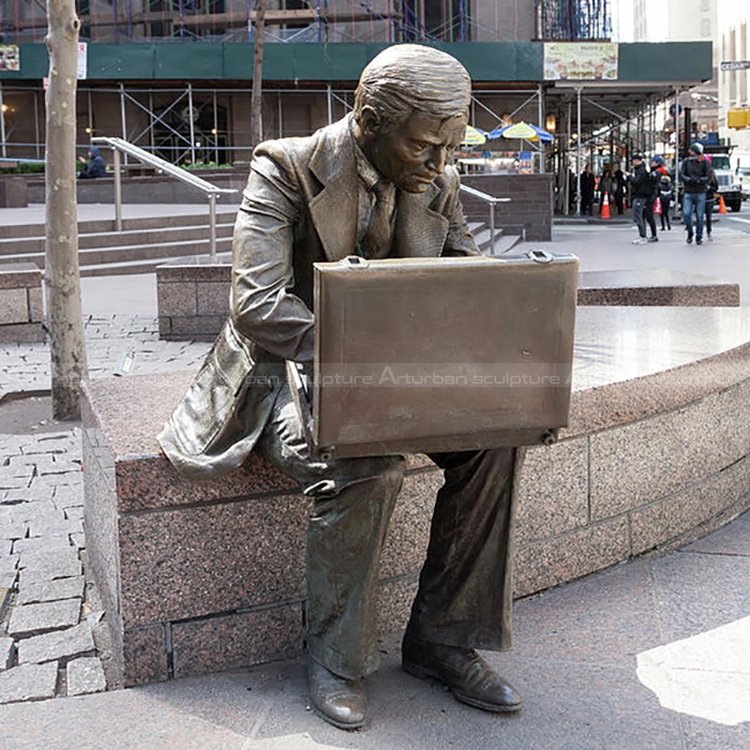 2. Production process of double check sculpture
My artist will make 1:1 clay mold, when finished clay mold. We will take photos for your reference, the clay mold can modify any
details till you satisfied with it. Then we go ahead to make statue, when finished statue, also we will take photos for your reference.
After you satisfied with all, I will arrange packing and shipment. Arturban sculpture can make large dog statue in bronze, marble,
fiberglass, stainless steel. Our team will make a production plan, according to your design, budget, delivery time, or any other service.
Our final aim is to supply high quality and cost-saving sculpture efficiently.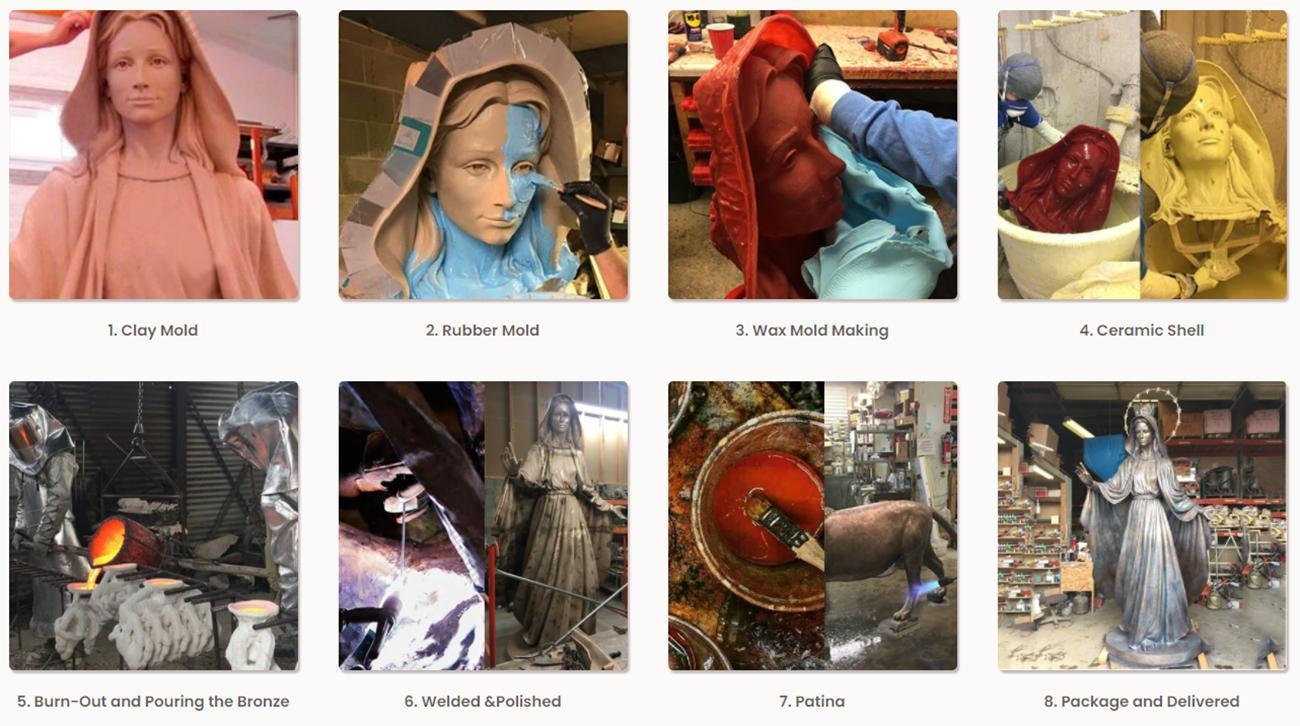 Send us your requirements now, we will reply to your email within 24 hours