1. Introduction of dying warrior sculpture
This is a dying warrior sculpture. The dying Galatians warrior sculpture is a rich historical and emotional artwork. This sculpture
depicts the moment when a Galatians warrior bravely fights in battle. He has already fallen to the ground injured, and his face shows
pain and determination. But still displaying perseverance and determination. The sculpture portrays the image of Galatians in a
realistic and detailed manner. The sculptor uses carving techniques to solidify the strength and courage of the warrior in the sculpture,
showcasing the heroic scene of the warrior's dying blow.
This sculpture not only has decorative effects, but also carries profound historical and cultural significance. It showcases the bravery
and sacrificial spirit of soldiers to the audience, allowing people to reflect on past wars and conflicts. Sculpture conveys a strong emotion
and resonance through its image and posture, inspiring people's respect for warriors and reflection on their stories.
In addition, the production advantages of the dying Galatians warrior sculpture are also commendable. Sculptors demonstrate exceptional
skills in material selection and carving techniques. The use of marble material endows the sculpture with sturdy and timeless qualities,
while using delicate carving techniques to create lifelike details. The meticulous attention and exquisite craftsmanship during the production
process make the sculpture more realistic and touching.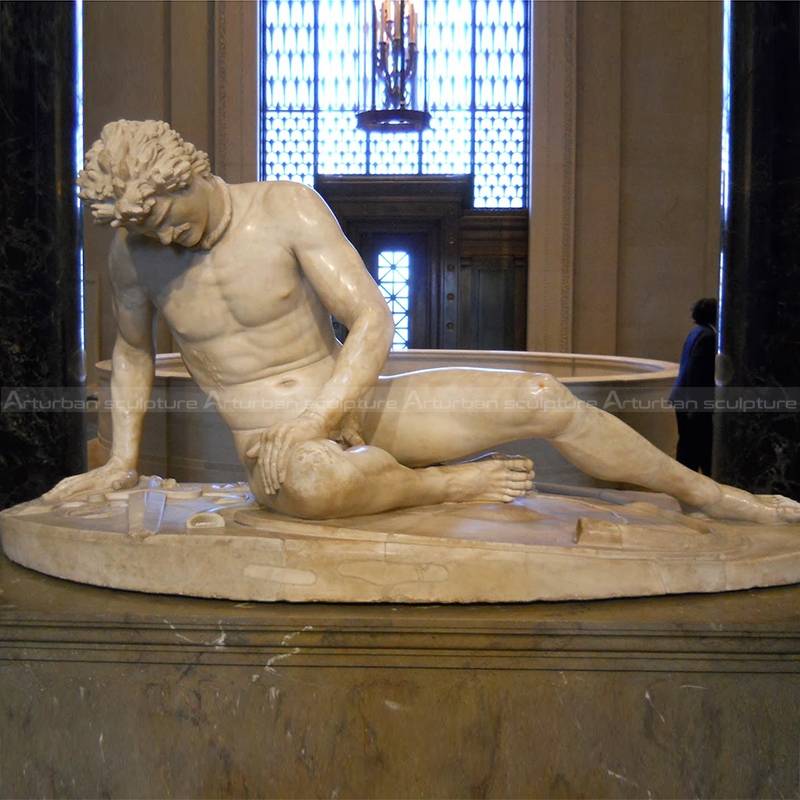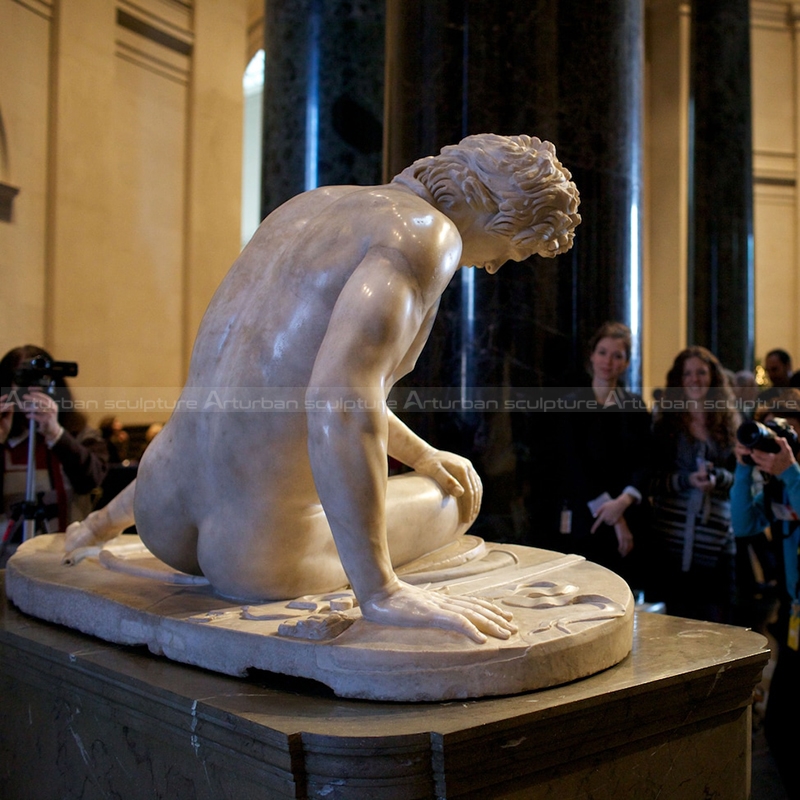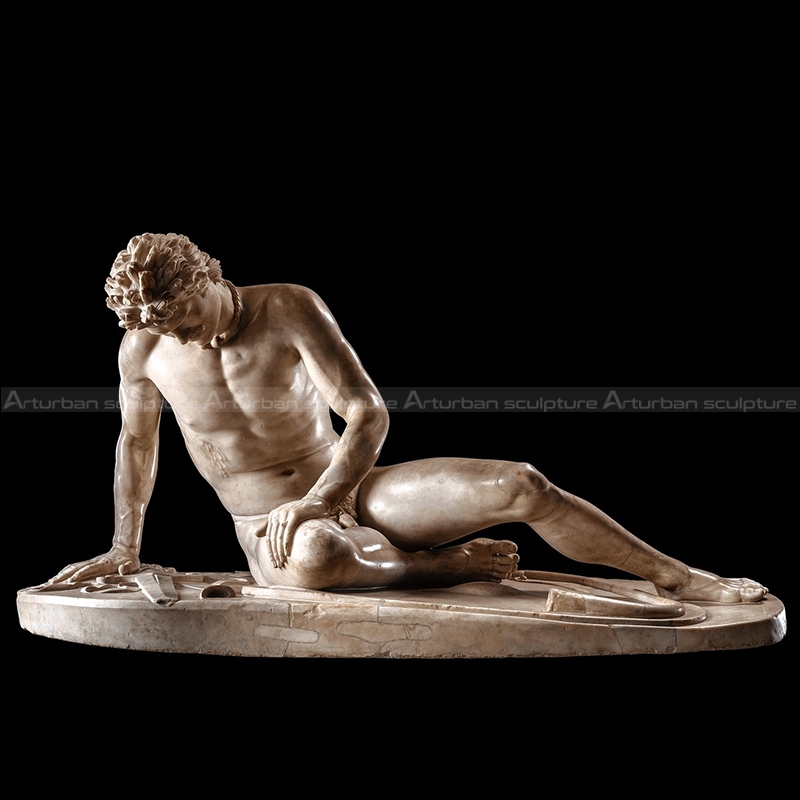 2. Production process of dying warrior sculpture
Step1 Design Communication:  You supply us with several photographs with dimensions.
Step 2 Project Consultation: Our team will make a production plan, according to your design, budget, delivery   time,  or any other service. Our final aim is to supply high quality and cost-saving   sculpture efficiently.
Step 3 Confirm Mold: We will make 1:1 clay or 3D mold,when finished clay mold,i will take photos for   your reference. The clay mold can modify any details till to your satisfaction.
Step 4 Carving and Polish: We will carving with natural marble according to clay mold. Then polished.
Step 5 Package: Strong wooden crate with waterproof and shockproof foam inside.
Send us your requirements now, we will reply to your email within 24 hours