1.Introduction of elvis presley sculpture
This is a bronze elvis presley sculpture. It is a lifelike sculpture that showcases Elvis Presley's highly expressive
musical style and unique personal charm. The sculpture presents Elvis Presley in a squatting position, with one
hand holding a microphone and the other hand extending to the audience, vividly showcasing the stage form of
Elvis Presley during singing, attracting people's attention.
The decorative effect of the bronze Elvis sculpture is very significant, as it can be used for both indoor decoration
and outdoor landscapes, such as squares, parks, and other places, becoming a part of the urban cultural landscape.
As a type of artwork, the bronze Elvis Presley sculpture not only has appreciation value but also collection value.
In the eyes of many music enthusiasts and art collectors, it is a very precious artwork.
In addition, the artistic value of the bronze Elvis sculpture cannot be ignored. It not only reflects the style and
characteristics of Elvis Presley's music art, but also is a work of art that reflects contemporary culture. During the
production process, artists borrowed modern technological means and traditional craftsmanship, and used innovative
design and production methods to make sculpture works more contemporary and artistic. Therefore, the bronze Elvis
sculpture has become a work of art that integrates viewing, collection, and cultural exchange.
The bronze Elvis sculpture is highly praised for its elegant, luxurious, and elegant artistic characteristics. The advantages
of making bronze Elvis sculpture mainly include the following aspects: firstly, as a high-quality metal material, bronze
has good corrosion resistance, hardness, and toughness, which can ensure the quality and service life of the sculpture.
Secondly, bronze materials have good malleability and processability, making the sculpture production process more
refined and unique. In addition, the color and texture of bronze materials also have high decorative value, making the
bronze Elvis sculpture more artistic and ornamental.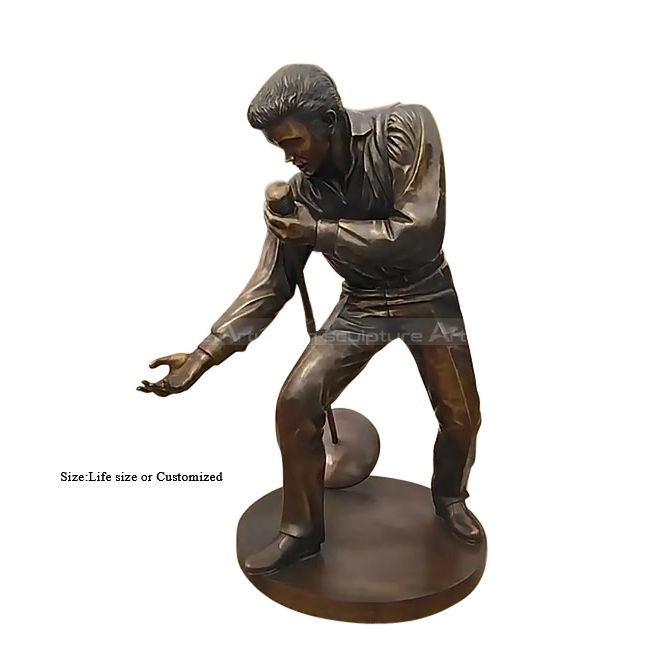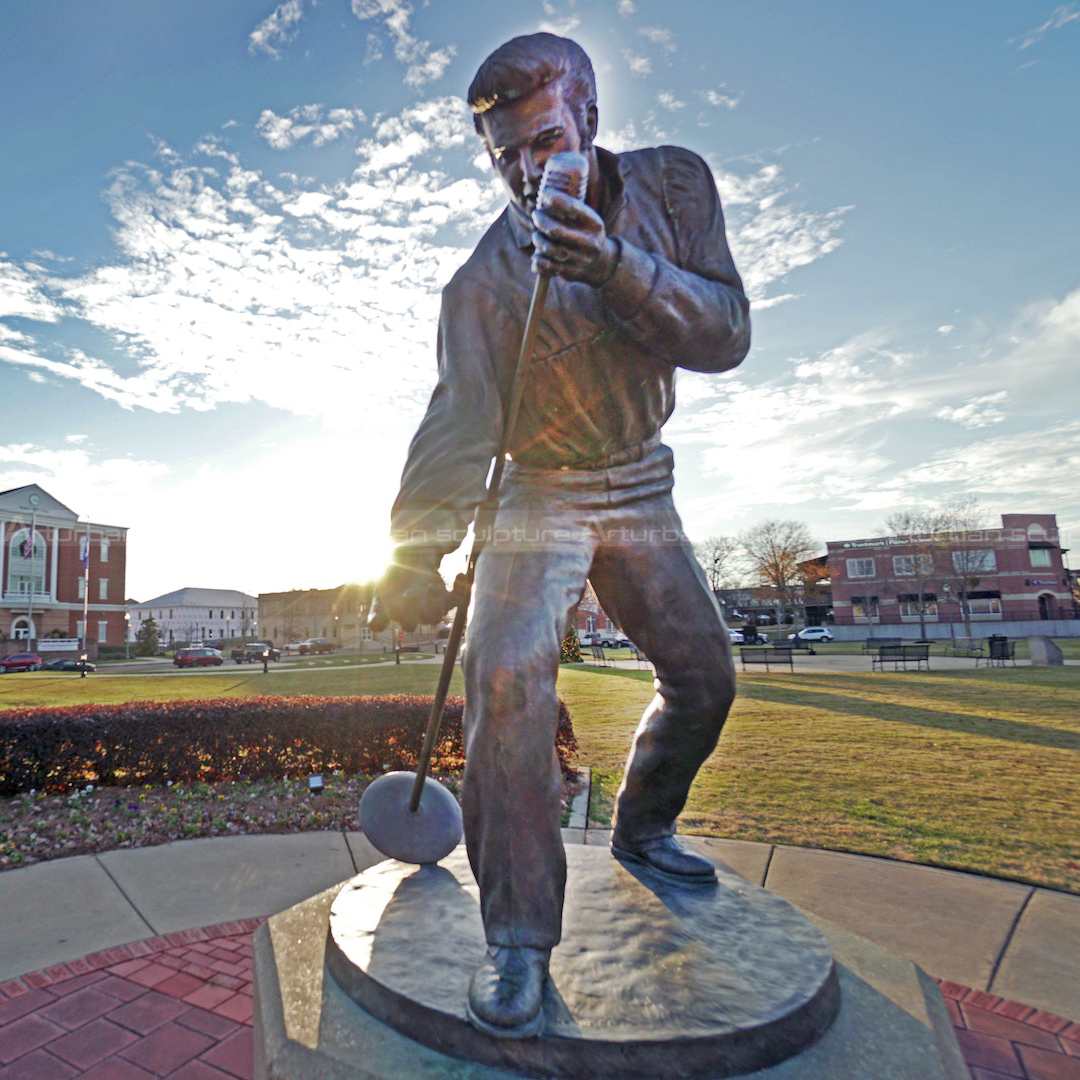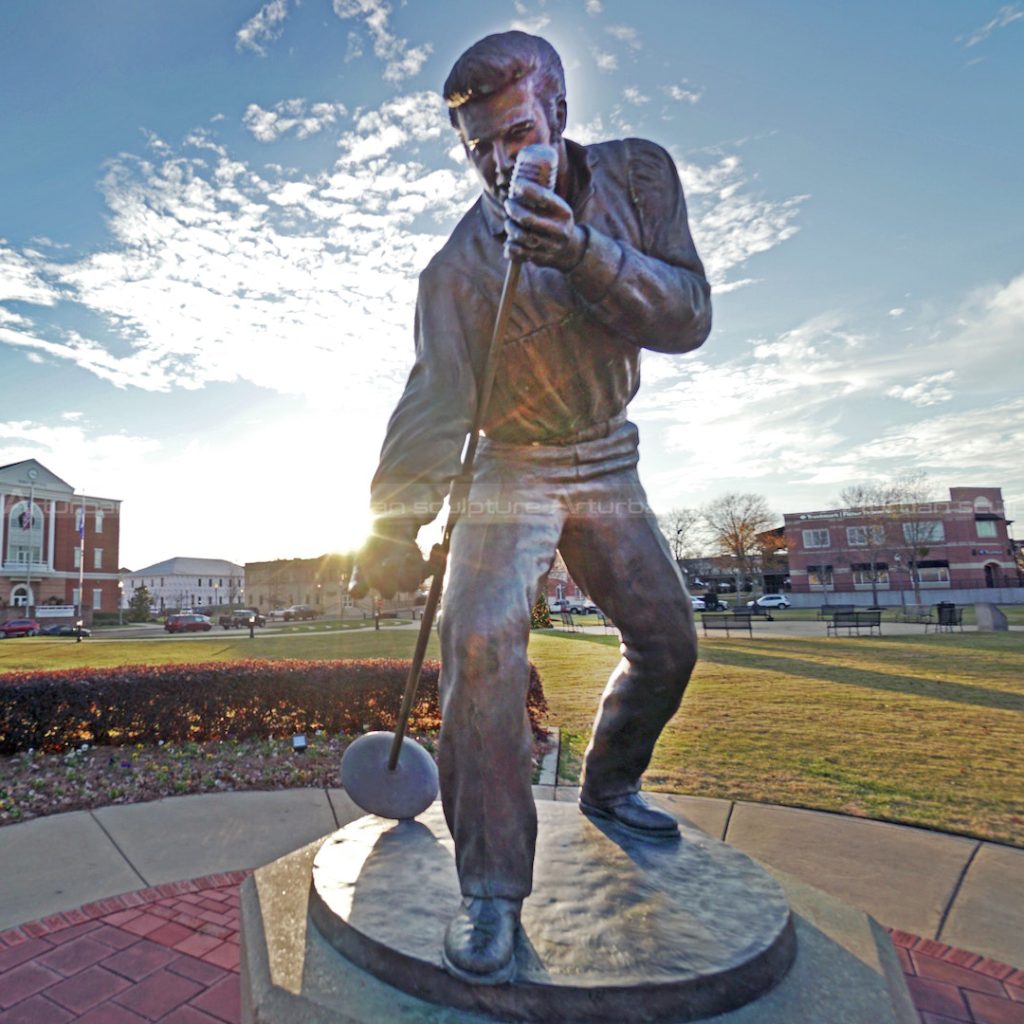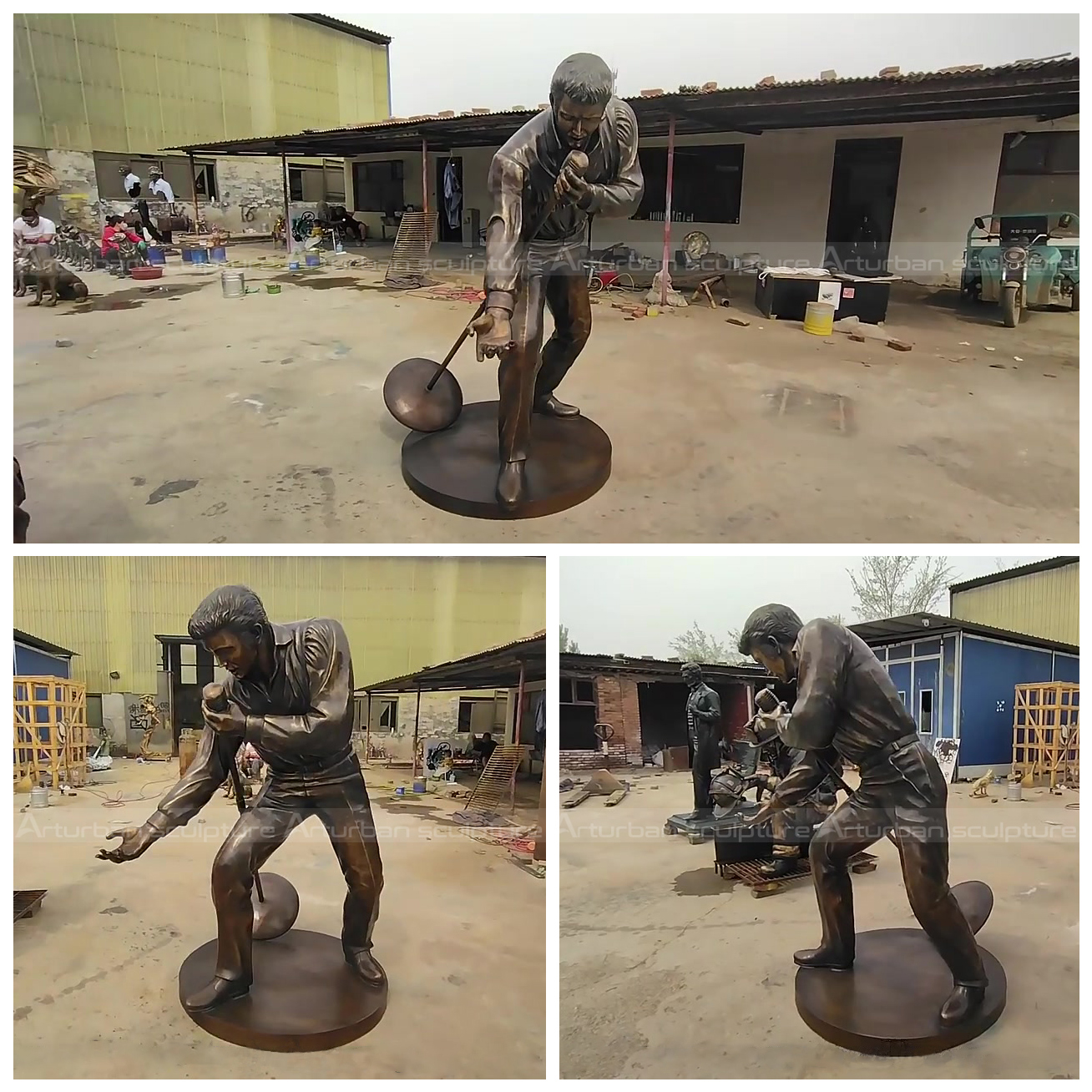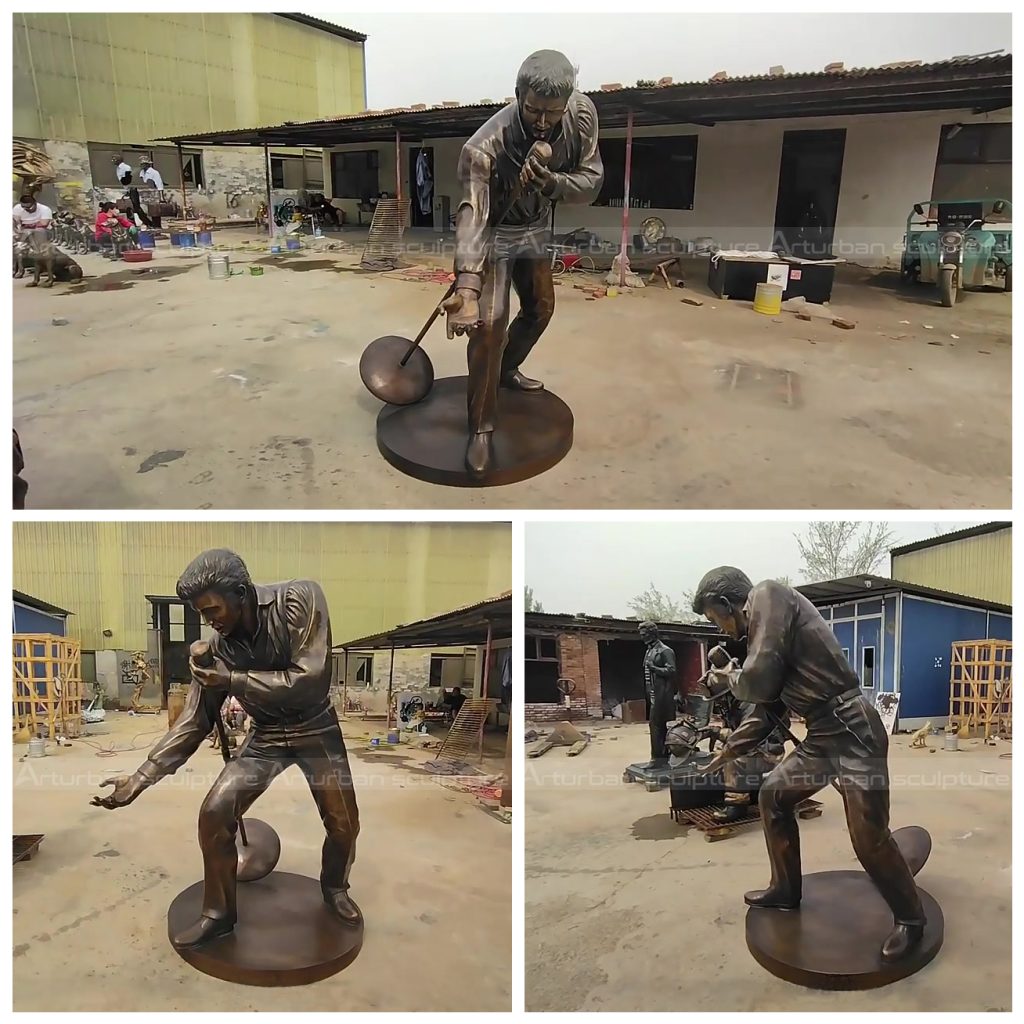 2. Production process of elvis presley sculpture
My artist will make 1:1 clay mold, when finished clay mold. We will take photos for your reference, the clay mold can modify any details till you satisfied with it. Then we go ahead to make statue, when finished statue, also we will take photos for your reference. After you satisfied with all, I will arrange packing and shipment. Arturban sculpture can make large dog statue in bronze, marble, fiberglass, stainless steel. Our team will make a production plan, according to your design, budget, delivery time, or any other service. Our final aim is to supply high quality and cost-saving sculpture efficiently.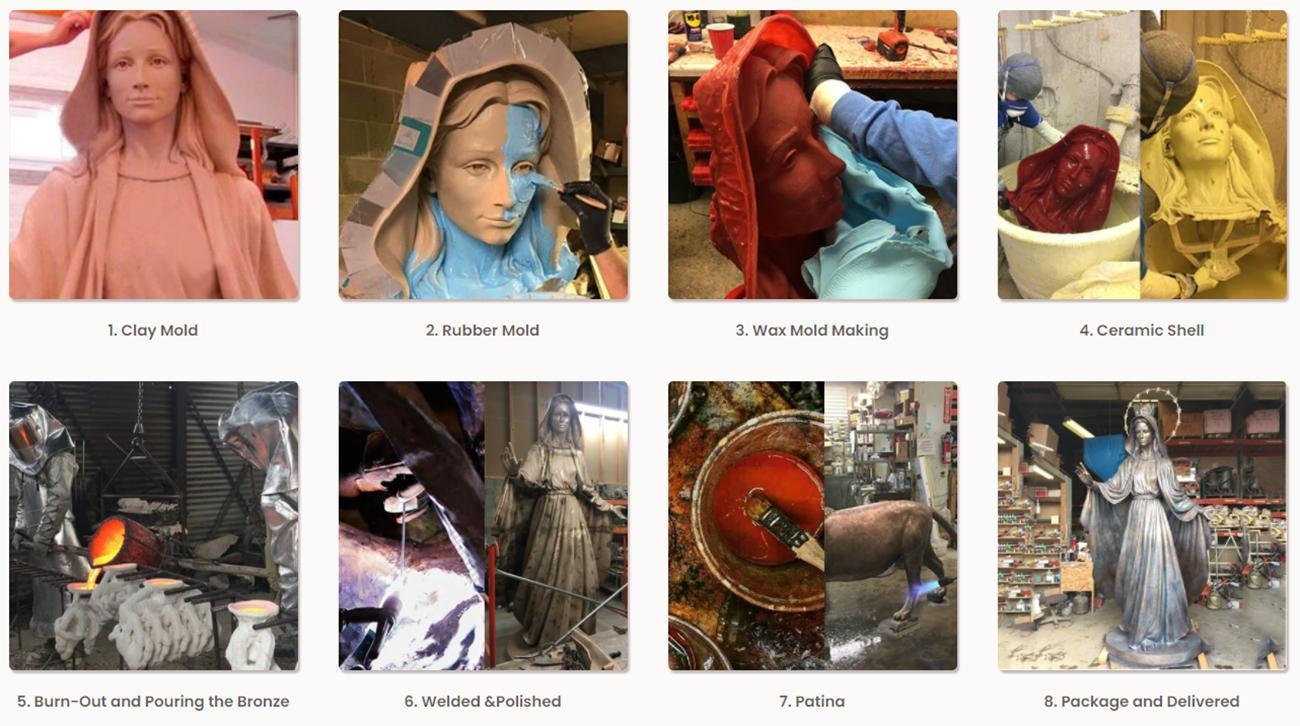 Send us your requirements now, we will reply to your email within 24 hours