1.Introduction of famous man sculpture
This is the famous man sculpture of Andreyu Pozdeyevu. He presented himself in a standing posture, holding an umbrella in his hand
and carrying a box on his shoulder, symbolizing his talent and creativity as a painter. The umbrella in hand and the box on the shoulder
both demonstrate exquisite carving techniques. The sculpture carries a sense of movement, as if Andrei Pozjeff was ready to set off and
continue his journey of artistic creation. This monument stands next to Normal University, and superstitious students have come up with
their eternal tradition: if you wipe your nose with Andrei Pozjev, then this class will definitely pass smoothly.
The sculpture is made of bronze material, which endows it with excellent durability and antioxidant properties, able to withstand the test
of time and showcase its artistic value for a long time. The Andrei Pozjeff Monument sculpture emphasizes detail and precision in its
production. The sculptor meticulously carves each part, making the entire sculpture image lifelike. The delicate carving techniques and
precise proportions make the sculpture more realistic, showcasing the artist's superb skills and pursuit of detail.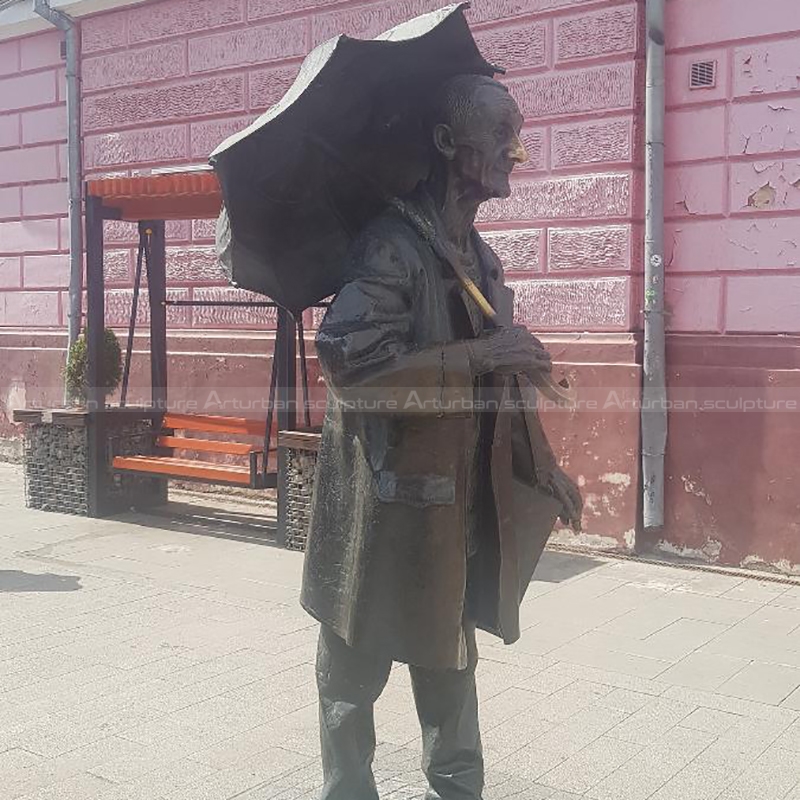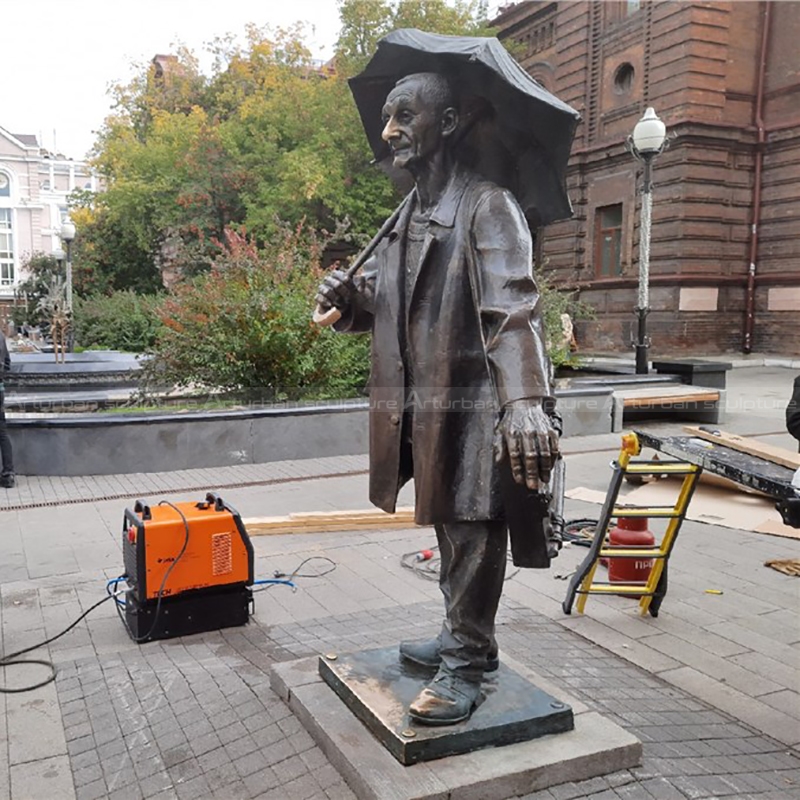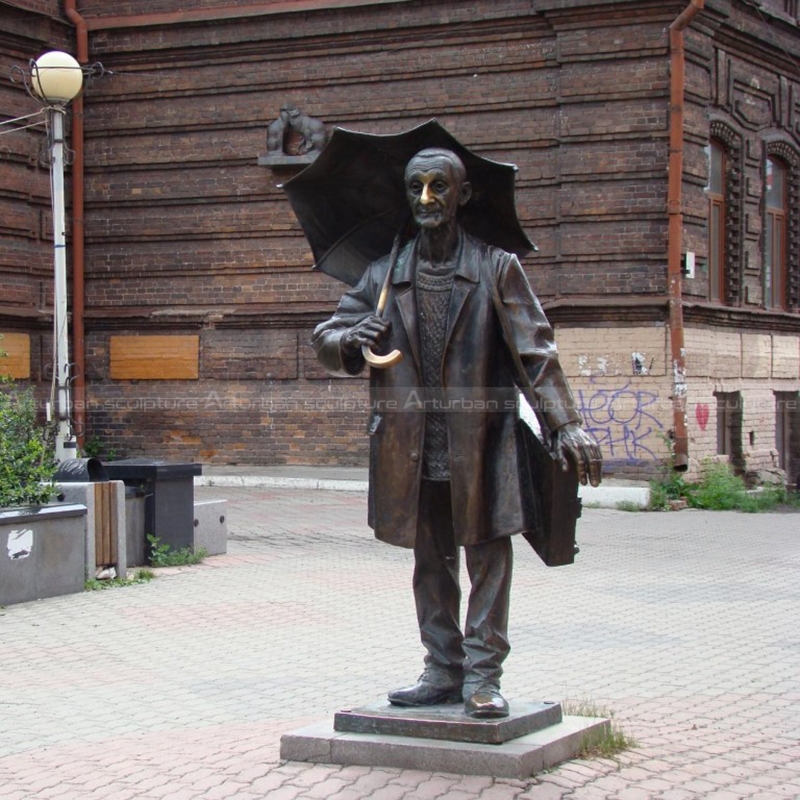 2. Production process of famous man sculpture
My artist will make 1:1 clay mold, when finished clay mold. We will take photos for your reference, the clay mold can modify any
details till you satisfied with it. Then we go ahead to make statue, when finished statue, also we will take photos for your reference.
After you satisfied with all, I will arrange packing and shipment. Arturban sculpture can make large dog statue in bronze, marble,
fiberglass, stainless steel. Our team will make a production plan, according to your design, budget, delivery time, or any other service.
Our final aim is to supply high quality and cost-saving sculpture efficiently.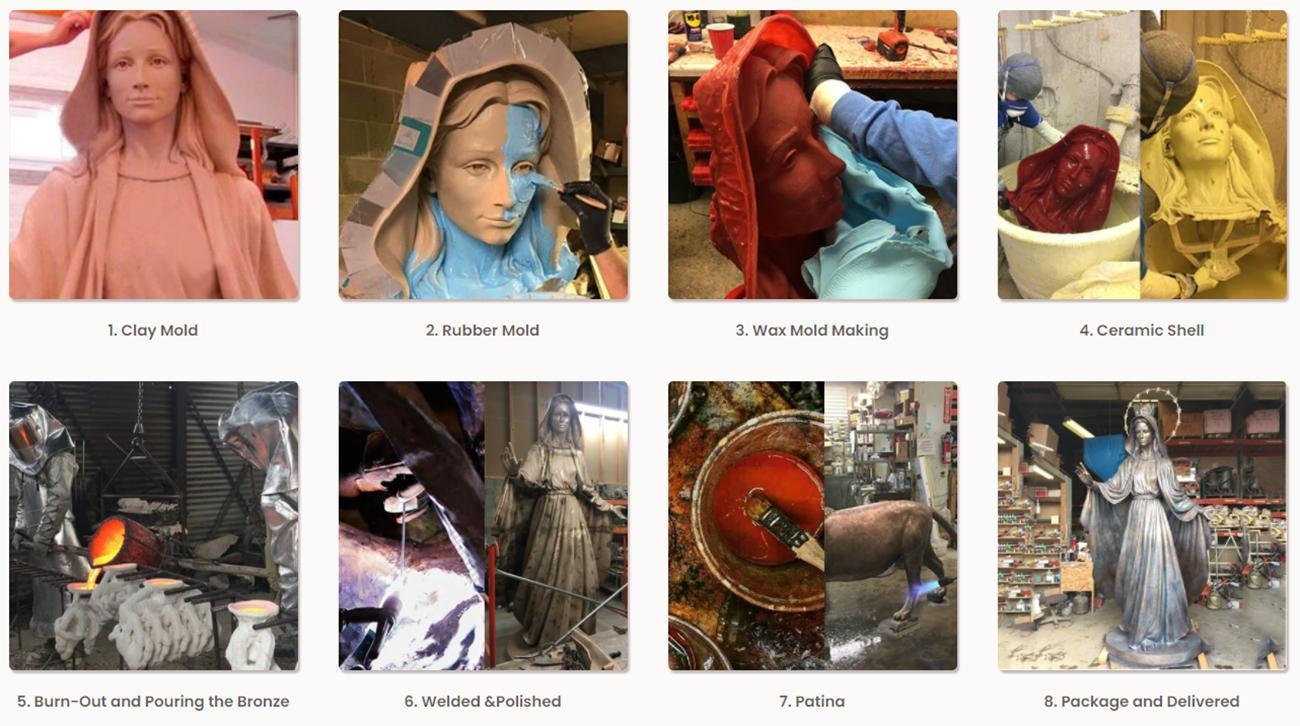 Send us your requirements now, we will reply to your email within 24 hours