1.Introduction of floating man statue
This is a bronze floating man statue. The balanced art of Anti-gravity sculpture shows an amazing scene. The character tightly hugged
their body with both hands, leaning backwards as if about to lose balance. However, miraculously, the entire sculpture seemed to violate
the law of gravity and remained stably suspended in the air. This posture presents a contrast between dynamic and static, showcasing
the artist's clever interpretation of balance and stability. Viewers will be attracted by this seemingly incredible balance, feeling a unique
visual impact and surprise. Not only does it reflect the craftsmanship of sculpture, but it also triggers contemplation and exploration of
balance and stability.
Bronze Male Sculpture presents a captivating visual effect that challenges our perception of physical laws. Viewers are attracted to this
seemingly impossible state of equilibrium, which also triggers thinking about balance and stability. These works allow people to reflect
on the essence of balance and seek an inner balance in an uncertain world. In addition to visual appeal, these Anti-gravity sculptures also
demonstrate the artist's skills and creativity. They need to accurately calculate the center of gravity and material properties to ensure that
the sculpture can maintain stable balance. This is a technical and artistic challenge for sculptors, requiring patience and precise craftsmanship.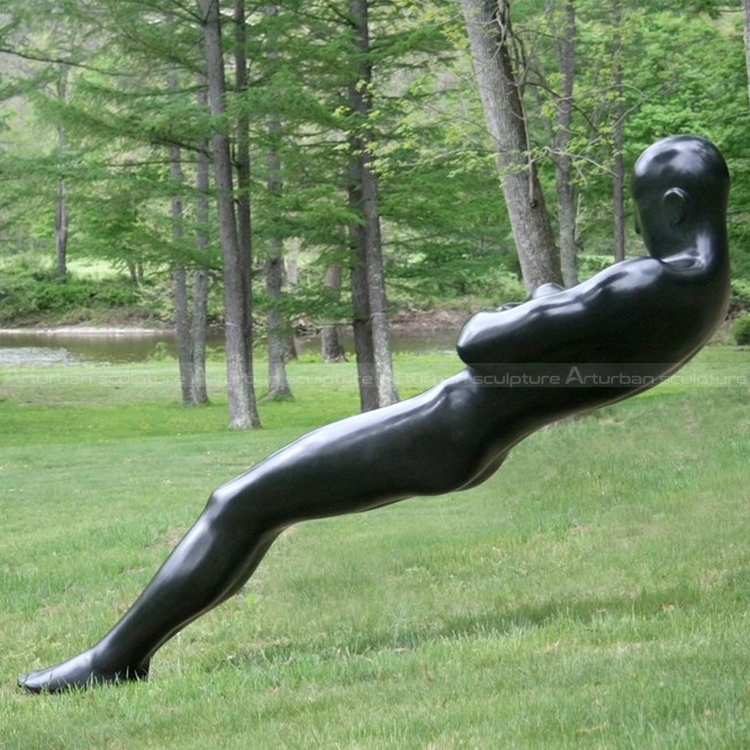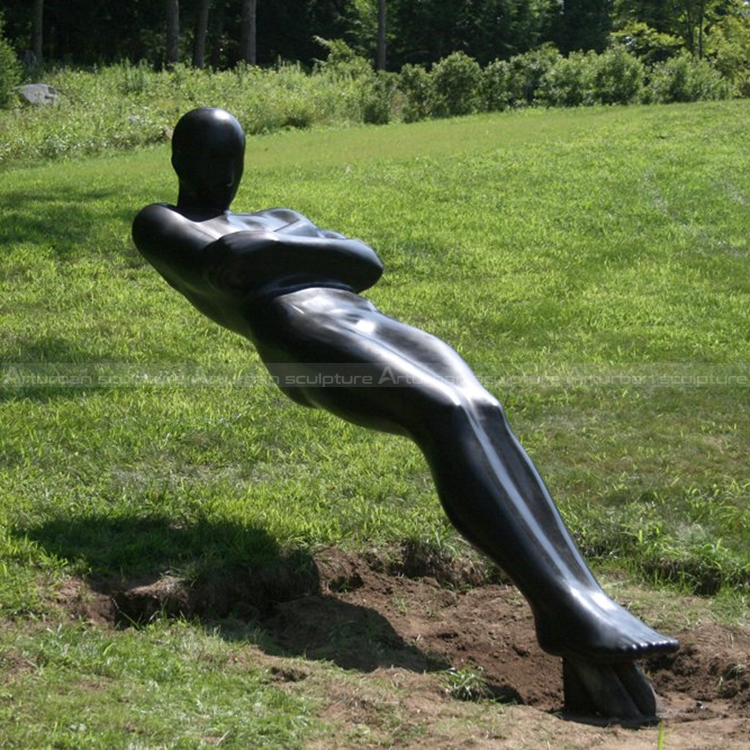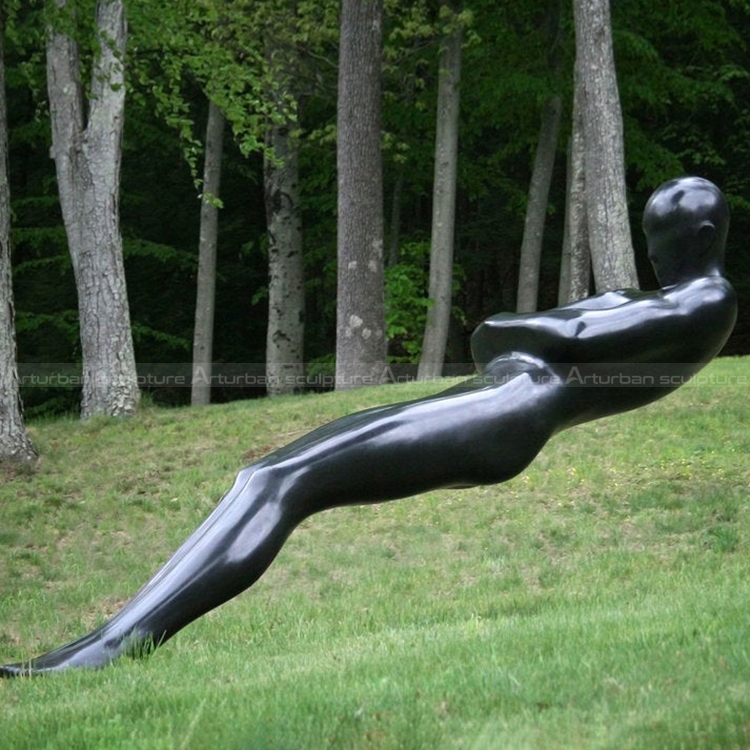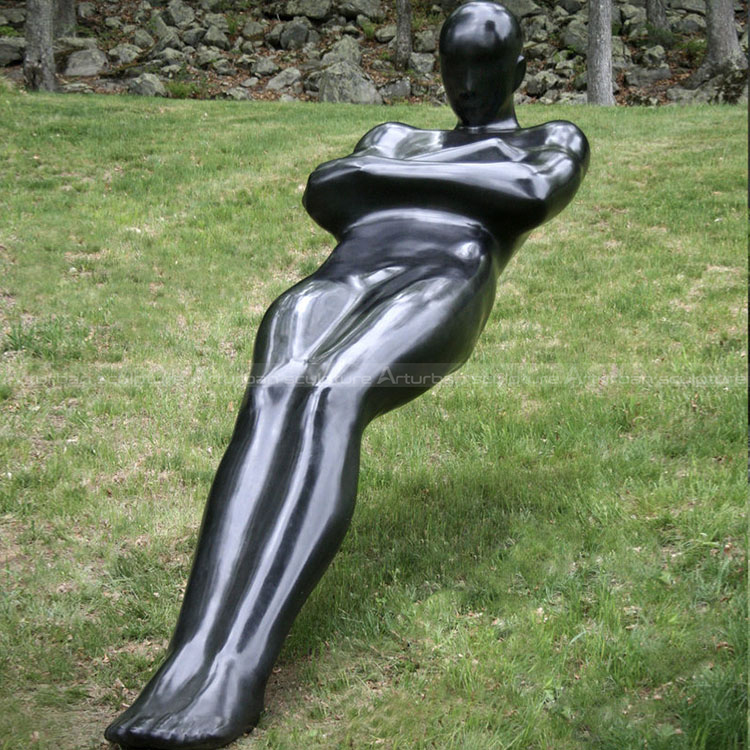 2. Production process of floating man statue
My artist will make 1:1 clay mold, when finished clay mold. We will take photos for your reference, the clay mold can modify any
details till you satisfied with it. Then we go ahead to make statue, when finished statue, also we will take photos for your reference.
After you satisfied with all, I will arrange packing and shipment. Arturban sculpture can make large dog statue in bronze, marble,
fiberglass, stainless steel. Our team will make a production plan, according to your design, budget, delivery time, or any other service.
Our final aim is to supply high quality and cost-saving sculpture efficiently.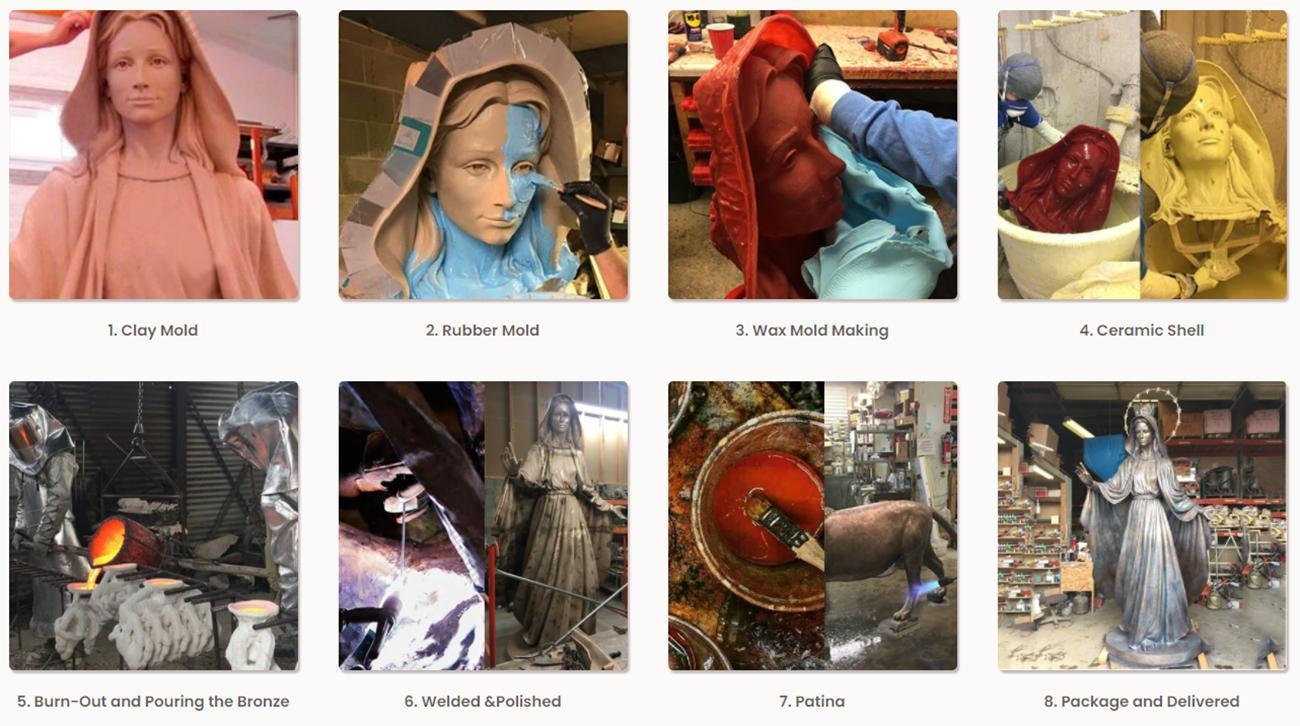 Send us your requirements now, we will reply to your email within 24 hours