1.Introduction of football player sculpture
This is a bronze football player sculpture. It is an unforgettable work that depicts the scene of Zidane hitting Italian player Materazzi with
his head in the 2006 World Cup final. This moment has become a part of history and injected profound commemorative significance into
this sculpture.
Zidane in the sculpture presents a state of complete concentration. His eyes were focused and firm, his whole body focused on his head, ready
to hit the ball with his head. His posture demonstrates strong explosive power, and his movements are agile and coordinated. This moment is
forever frozen in the sculpture, making people feel as if they can feel the tense atmosphere and intense competition scenes at that time.
The bronze football sculpture also carries the connotation of teamwork and sportsmanship. Although Zidane's personal actions led to the outcome
of the game, this sculpture also reminds people that football matches are the result of teamwork. Every player has played their part, whether they
win or lose, they are worth remembering.
This sculpture is also a witness to a period of history. We also need to think about the story and significance behind it. This moment has become
an important moment in the history of the World Cup, and sculpture has forever preserved it, allowing people to remember and think at all times.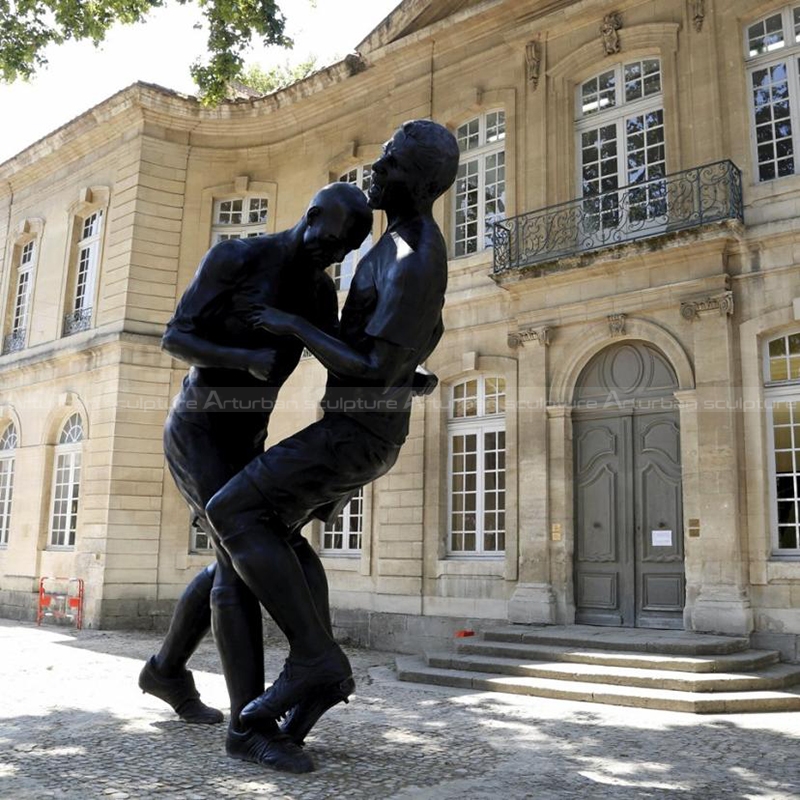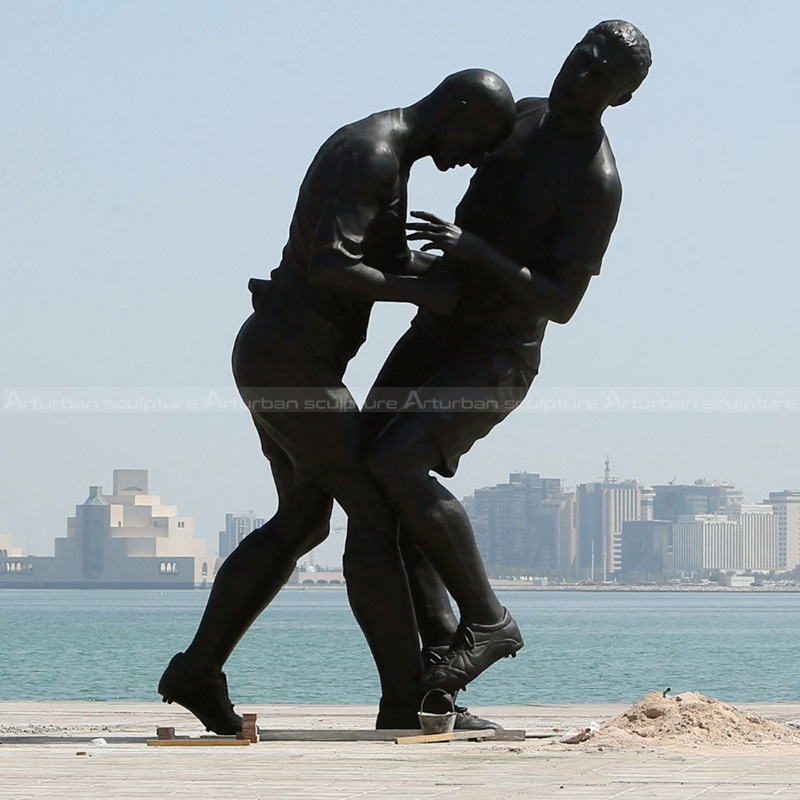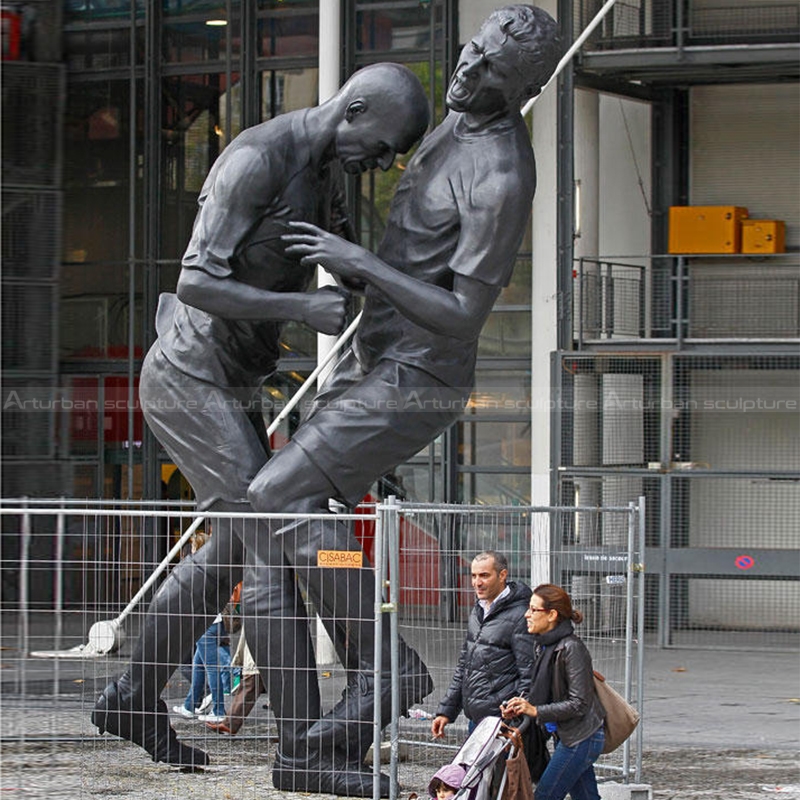 2. Production process of football player sculpture
My artist will make 1:1 clay mold, when finished clay mold. We will take photos for your reference, the clay mold can modify any details till you satisfied with it. Then we go ahead to make statue, when finished statue, also we will take photos for your reference. After you satisfied with all, I will arrange packing and shipment. Arturban sculpture can make large dog statue in bronze, marble, fiberglass, stainless steel. Our team will make a production plan, according to your design, budget, delivery time, or any other service. Our final aim is to supply high quality and cost-saving sculpture efficiently.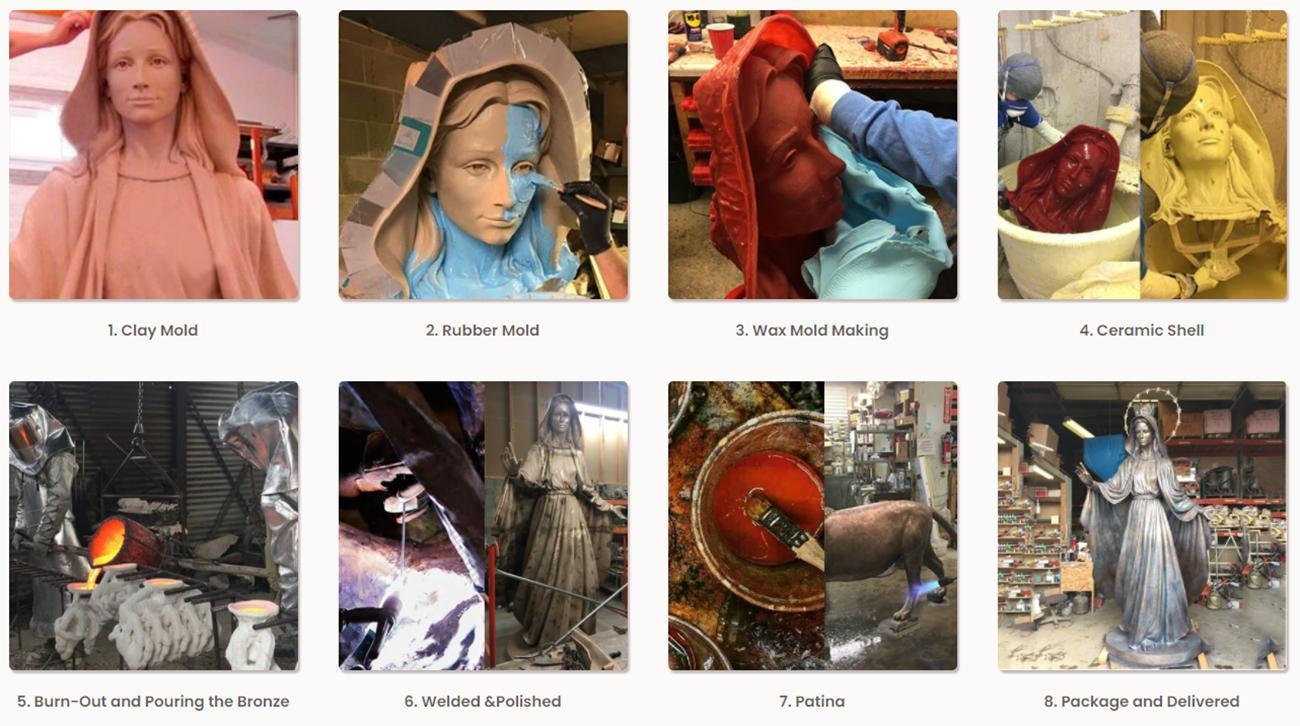 Send us your requirements now, we will reply to your email within 24 hours