1.Introduction of Giant American Gothic Statue
This is the giant american gothic statue. It is a lifelike pair of tall couples, with a farmer holding a pitchfork and wearing
glasses, showcasing the image of diligence and wisdom. The wife, on the other hand, was dressed in simple rural attire and
snuggled up with her husband. Their upright posture, facial expressions, and detailed depiction make the sculpture full of
vitality and emotion, giving people a strong visual impact.
Sculptures can be placed in various places for decoration. For example, they can be placed at the entrance of farmland or farms
to showcase the characteristics of rural life and the importance of agriculture. In addition, such sculptures are also suitable for
placement in public spaces such as parks, gardens, or squares, providing a place for people to appreciate art and leisure. In
addition, they can also be placed in places such as farmers' markets or rural celebrations, creating a strong rural atmosphere,
adding vitality and festive atmosphere. In short, this couple's sculpture can be decorated in various places, adding a unique rural
atmosphere and artistic atmosphere to the environment.
Large figure sculptures have production advantages. By using durable materials and exquisite sculpture techniques, this couple's
sculptures can have a longer lifespan and artistic quality. The selection of materials and processing techniques can ensure the
stability and weathering resistance of sculptures, adapting to different indoor and outdoor environments. At the same time, the
artist's ability to carve and express details fills the sculpture with artistic and ornamental value.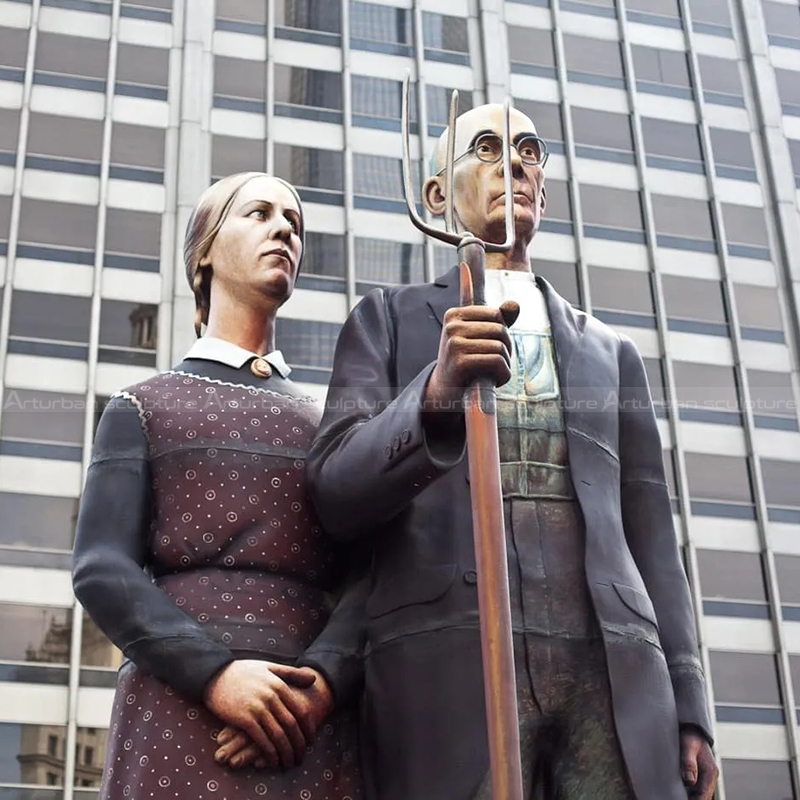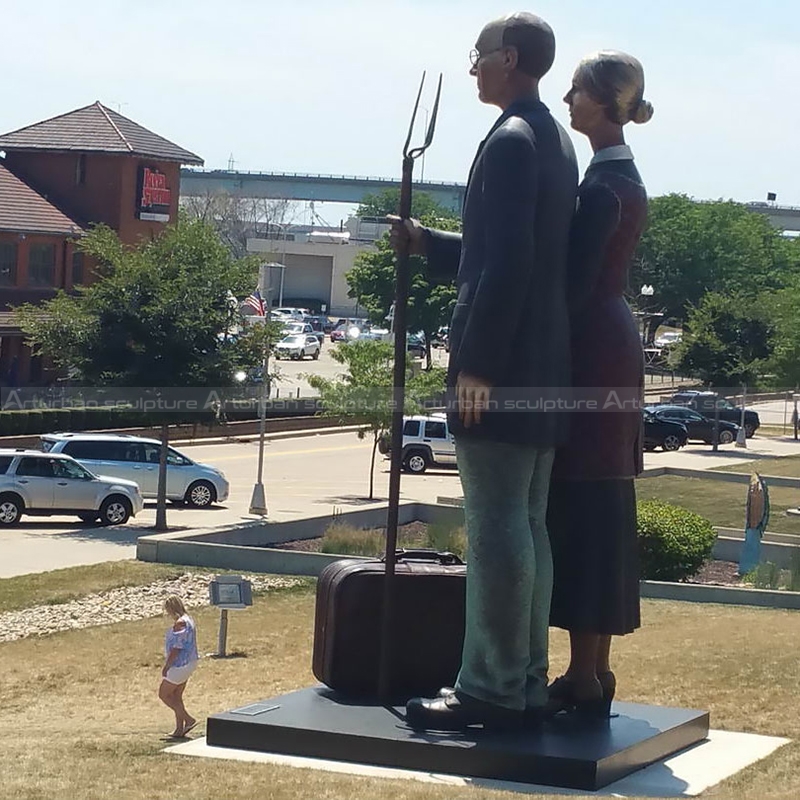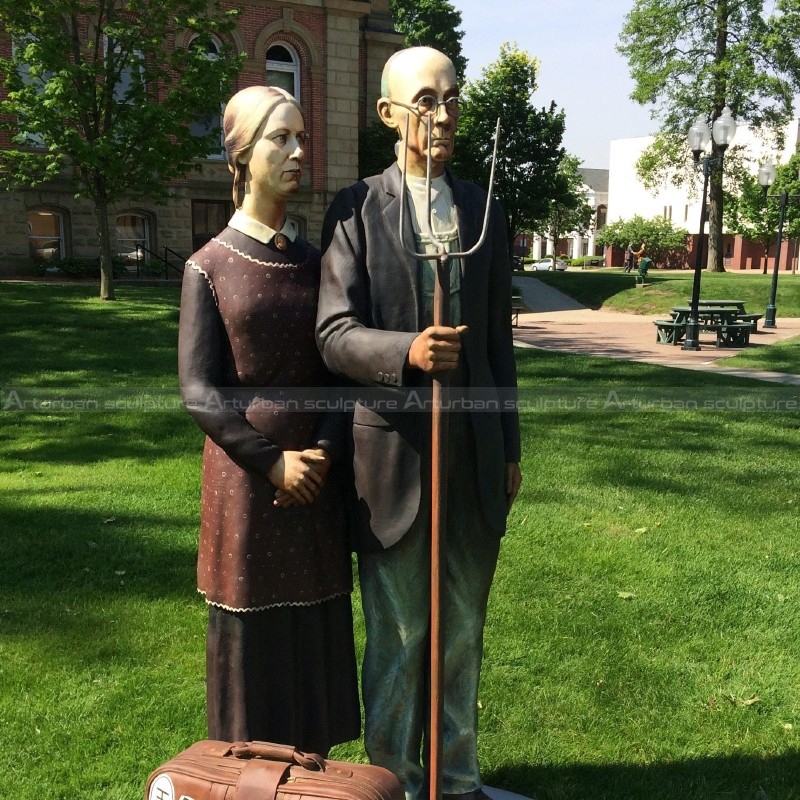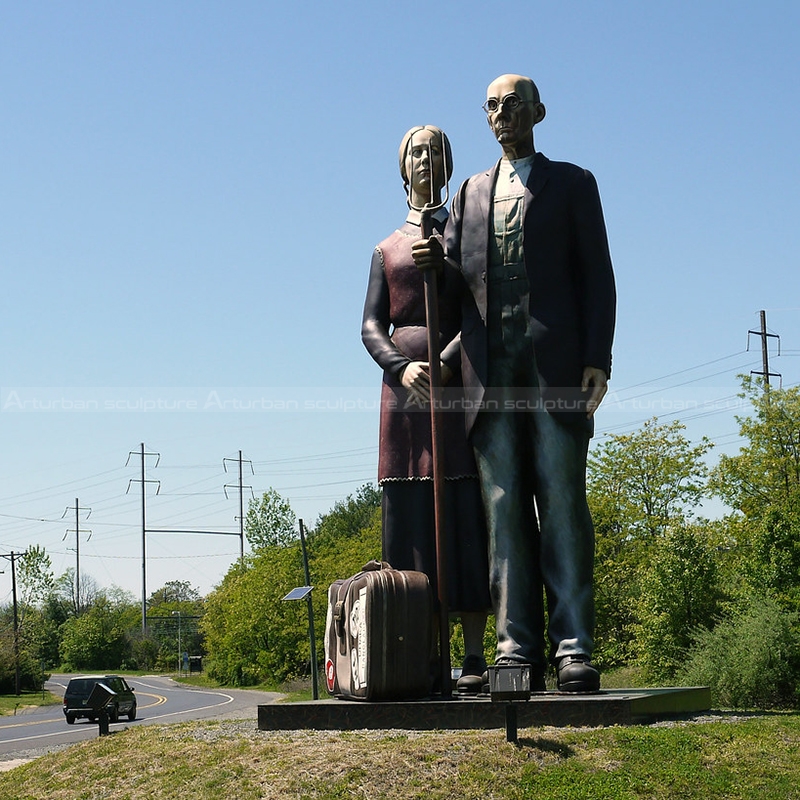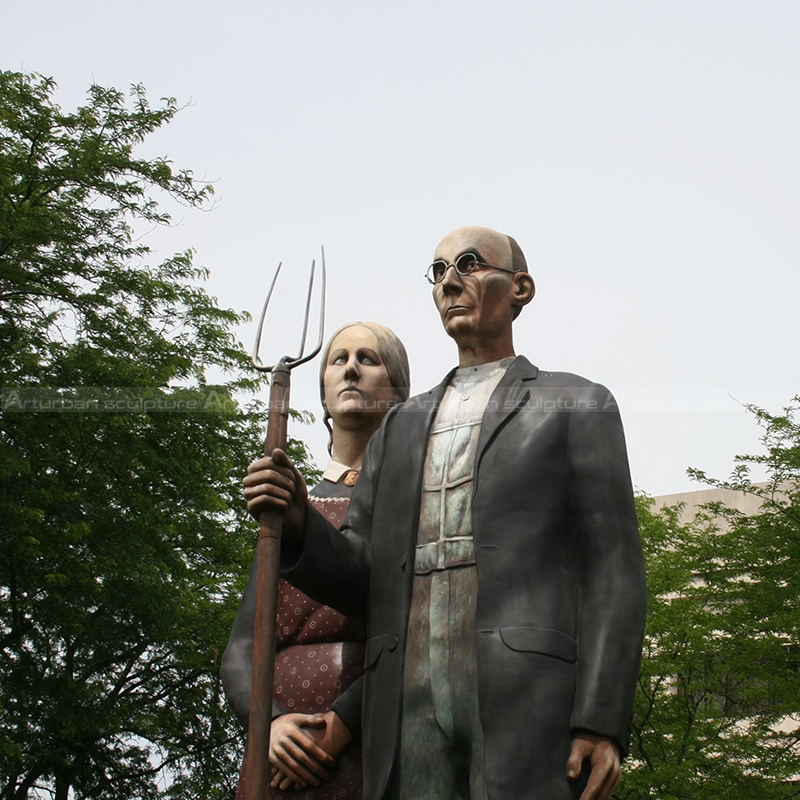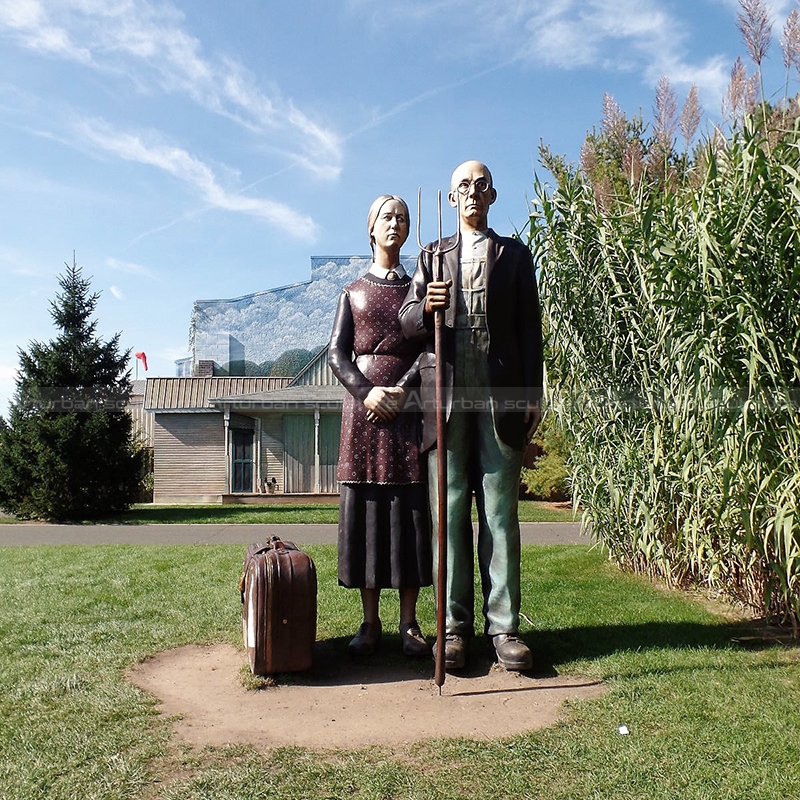 2. Production process of Giant American Gothic Statue
My artist will make 1:1 clay mold, when finished clay mold. We will take photos for your reference, the clay mold can modify any
details till you satisfied with it. Then we go ahead to make statue, when finished statue, also we will take photos for your reference.
After you satisfied with all, I will arrange packing and shipment. Arturban sculpture can make large dog statue in bronze, marble,
fiberglass, stainless steel. Our team will make a production plan, according to your design, budget, delivery time, or any other service.
Our final aim is to supply high quality and cost-saving sculpture efficiently.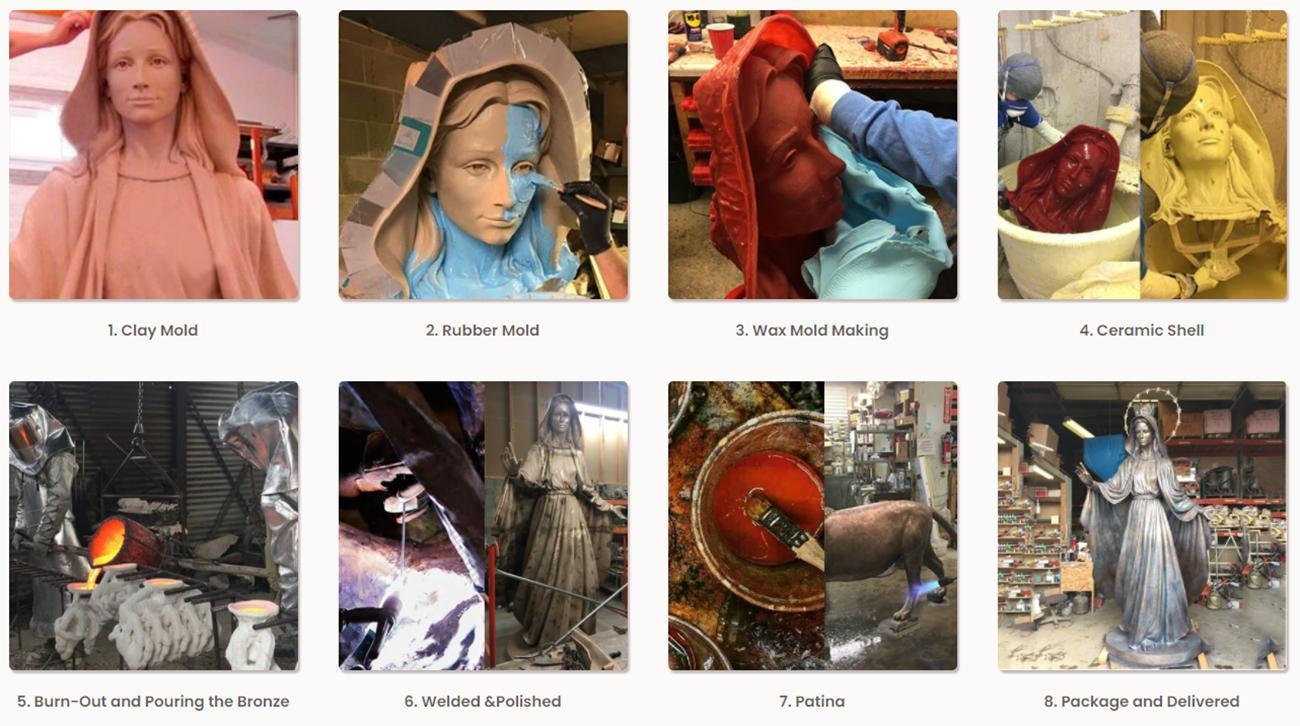 Send us your requirements now, we will reply to your email within 24 hours