1.Introduction of grandfather and granddaughter statue
Grandfather and granddaughter statue is an exquisite artwork. The sculpture depicts an elderly man and a girl sitting on a bench,
as if they were talking to each other.
The posture and expressions of the old man and girl convey profound emotions. The old man held a book in one hand, showing his
knowledge and wisdom, while the other hand held his eye frame, seemingly thoughtful. His expression was filled with concern and
consideration. On the other hand, the girl is holding a book in her hand, possibly reading or sharing stories. Two people gaze at each
other, and this eye contact conveys their intimacy and tacit understanding.
This sculpture presents a spirit of intergenerational inheritance and mutual assistance. The elderly represent rich experience and
wisdom, and they can provide knowledge and guidance to girls through books. Girls represent youth and vitality, and they may gain
inspiration and help from the experiences of the elderly. Their interaction symbolizes the transmission of knowledge, emotional
exchange, and common growth. This bronze sculpture also showcases the significance of the bench as a shared space. The bench,
as a place for people to rest and communicate, creates a friendly and harmonious atmosphere. The elderly and girls choose to talk
on the bench, symbolizing their closeness and mutual care.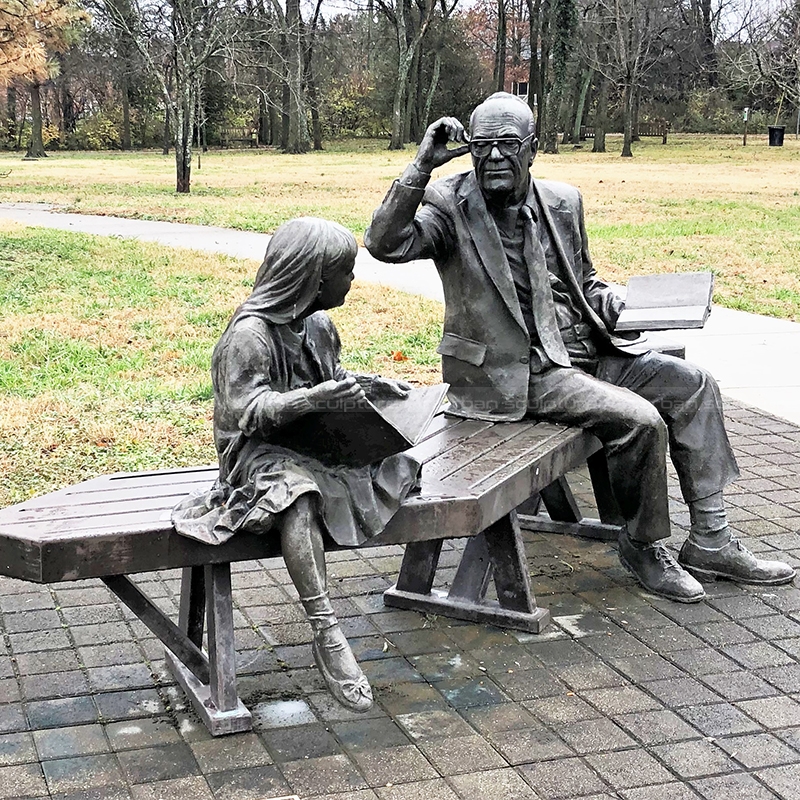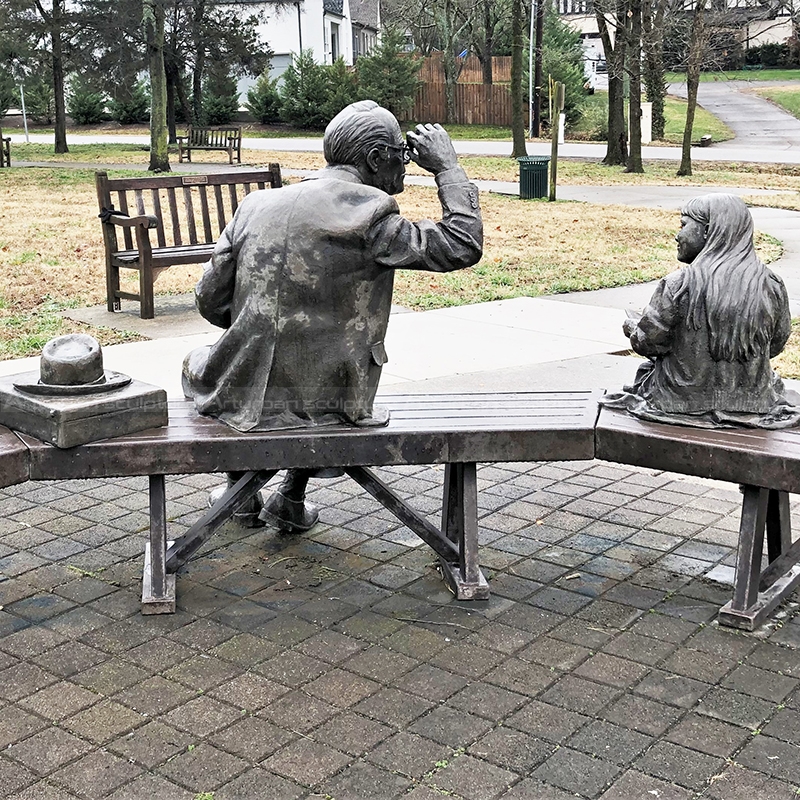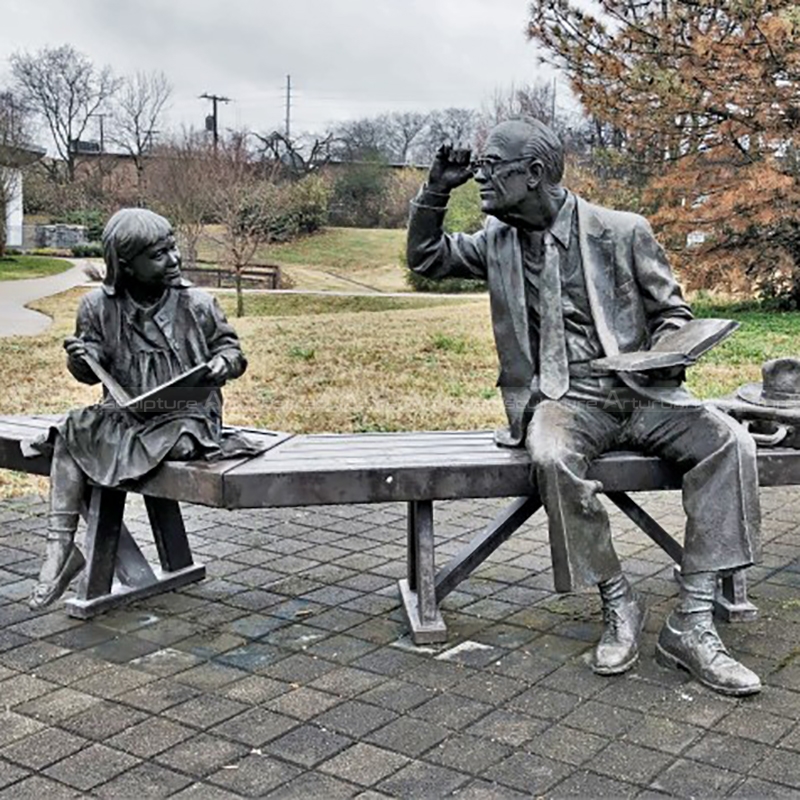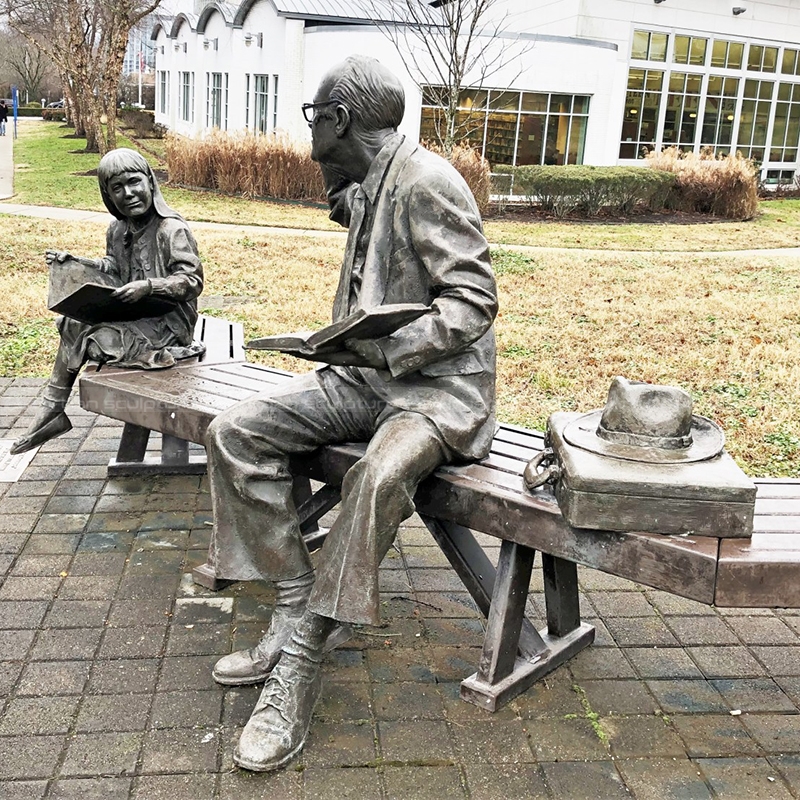 2. Production process of grandfather and granddaughter statue
My artist will make 1:1 clay mold, when finished clay mold. We will take photos for your reference, the clay mold can modify any
details till you satisfied with it. Then we go ahead to make statue, when finished statue, also we will take photos for your reference.
After you satisfied with all, I will arrange packing and shipment. Arturban sculpture can make large dog statue in bronze, marble,
fiberglass, stainless steel. Our team will make a production plan, according to your design, budget, delivery time, or any other service.
Our final aim is to supply high quality and cost-saving sculpture efficiently.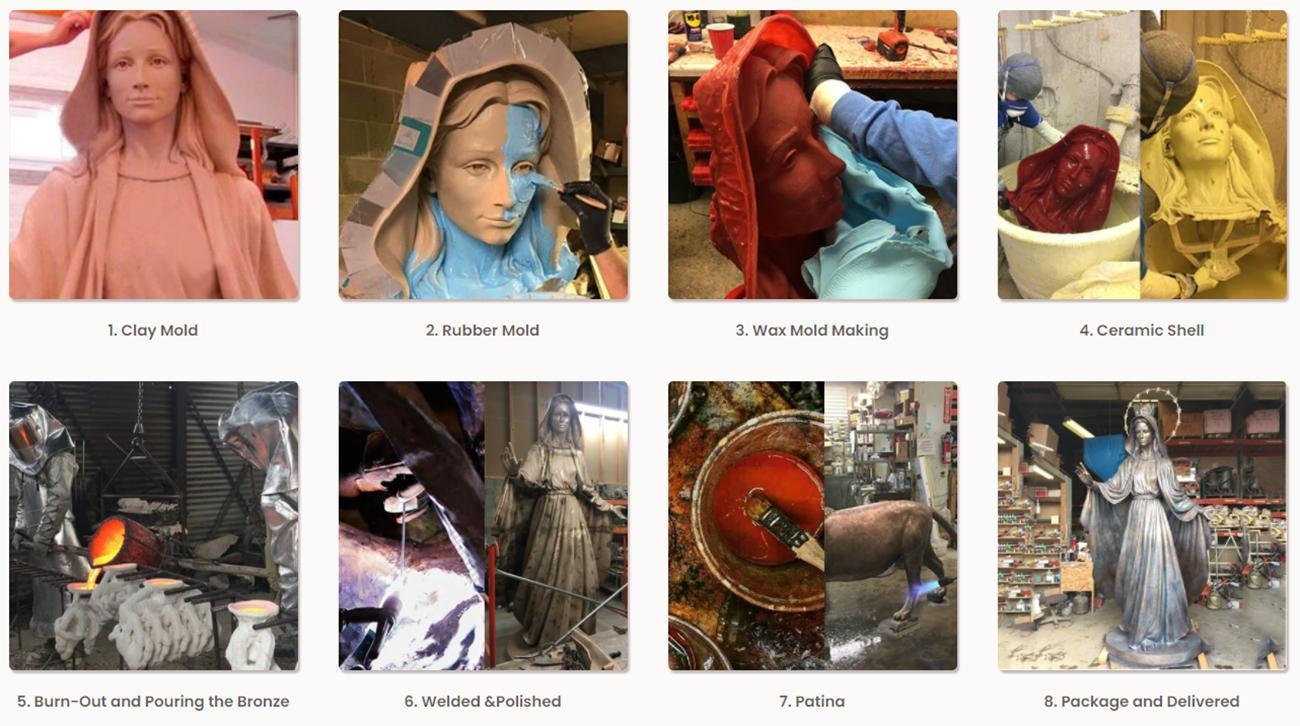 Send us your requirements now, we will reply to your email within 24 hours