1.Introduction of karl marx busto
It shows karl marx busto, which is lifelike and powerful, and accurately reflects Marx's rigorous thought
and lofty ideals. This bronze sculpture is not only a work of art, but also a memorial and recognition of
Marx's thought. It not only shows Marx's thoughts and ideals, but also shows the pursuit of art and beauty.
As a bronze bust of celebrity sculpture, this sculpture has rich significance. First of all, it is a kind of
commemoration and recognition of Marx's thought, which can make people understand and think about
Marx's thought and contribution more deeply. Secondly, it is also a kind of inheritance and display of culture
and history, which can let people understand the artistic forms and aesthetic concepts in different historical
periods and cultural backgrounds. Finally, it is also a pursuit of art and beauty, which can inspire people's love
and pursuit of art and beauty.
Arturban can personalize the creation and design of celebrity bust sculptures according to customers' needs and
requirements, presenting customers' unique aesthetic and style, while also ensuring the high quality and good
durability of the sculptures, so that the sculptures can be preserved and displayed for a long time.

2. Production process of karl marx busto
My artist will make 1:1 clay mold, when finished clay mold. We will take photos for your reference, the clay mold can modify any details till you satisfied with it. Then we go ahead to make statue, when finished statue, also we will take photos for your reference. After you satisfied with all, I will arrange packing and shipment. Arturban sculpture can make large dog statue in bronze, marble, fiberglass, stainless steel. Our team will make a production plan, according to your design, budget, delivery time, or any other service. Our final aim is to supply high quality and cost-saving sculpture efficiently.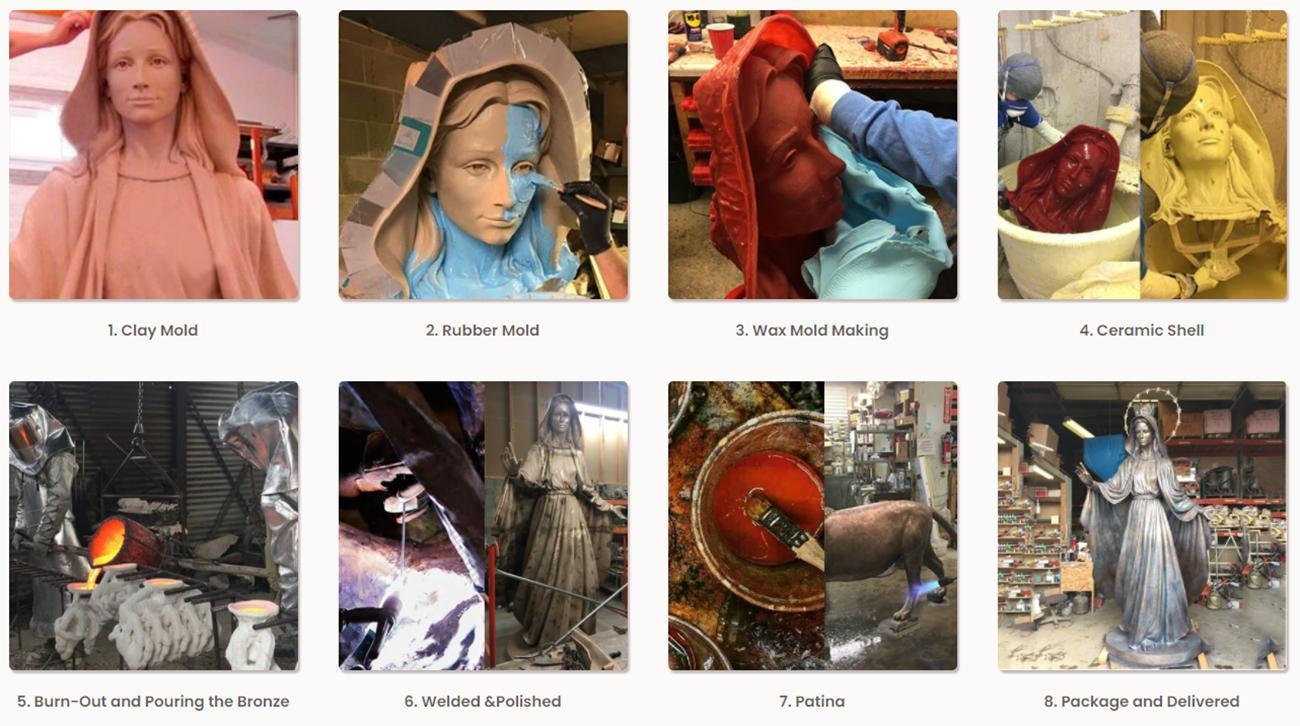 Send us your requirements now, we will reply to your email within 24 hours