1.Introduction of hugging sculpture
Hugging sculpture is an exquisite artwork. It is a work full of artistic and emotional expression. This giant bronze statue called 'Embrace'
showcases the scene of two sets of arms embracing each other, conveying the theme of deep affection and unity through the image and
posture of the sculpture.
This sculpture is highly praised for its vivid expression and delicate carving techniques. The arm image in the bronze statue is lifelike, with
carefully crafted muscle lines and finger details, giving people a realistic touch. Two sets of arms are intertwined to form a tight embrace
posture, conveying profound emotions of friendship, family, or love.
The installation location of bronze embracing sculptures is also crucial, as they are often placed in public spaces, parks, or squares. This
position allows more people to appreciate this sculpture and experience the emotions and power it conveys. The existence of sculpture is
not only to decorate and beautify the environment, but also to establish emotional resonance with the viewer, allowing people to feel the
importance of emotional bonds and mutual support between people.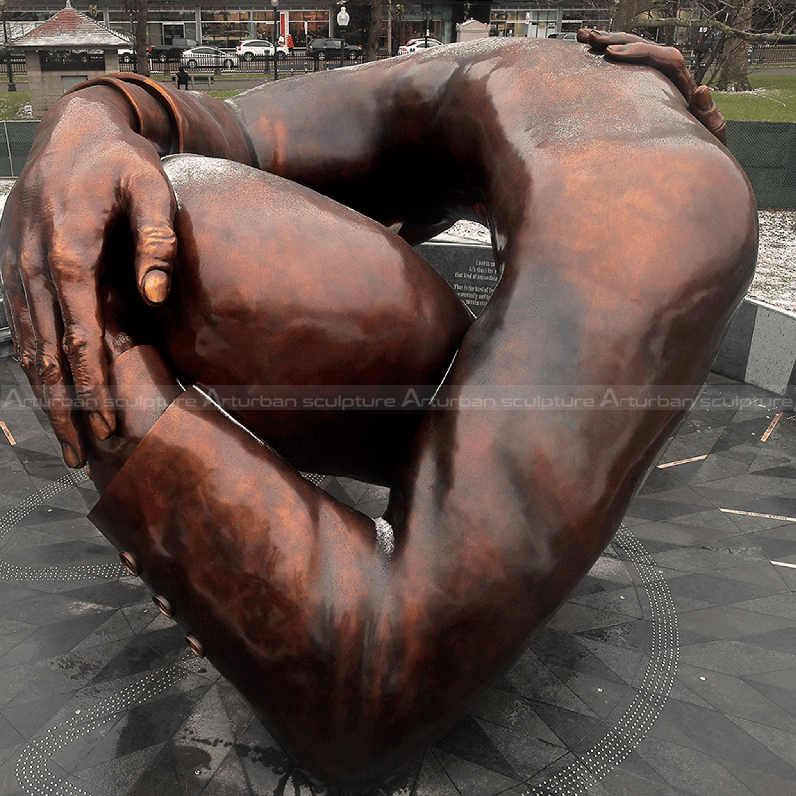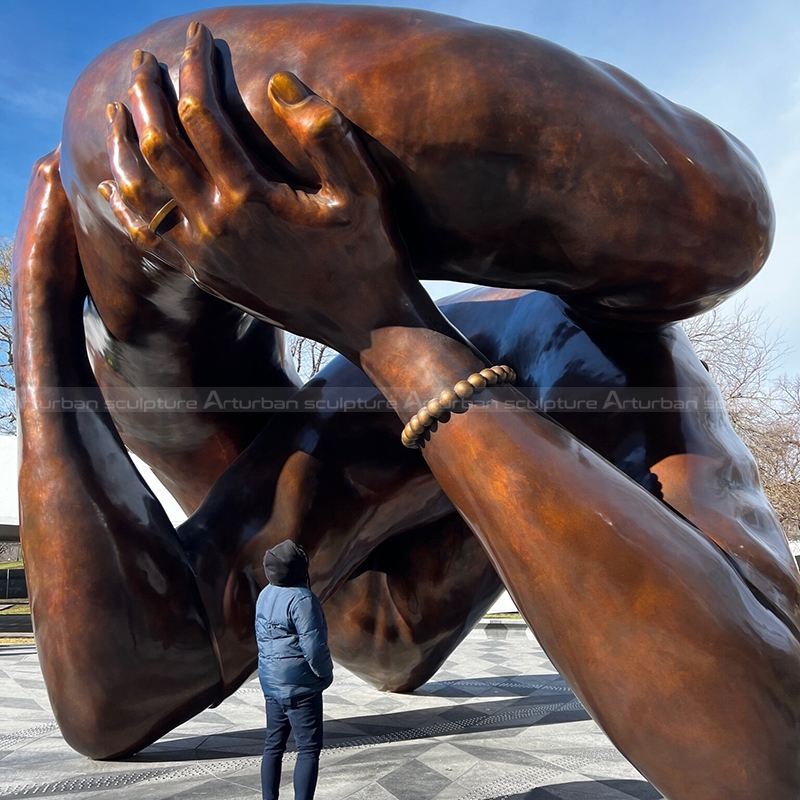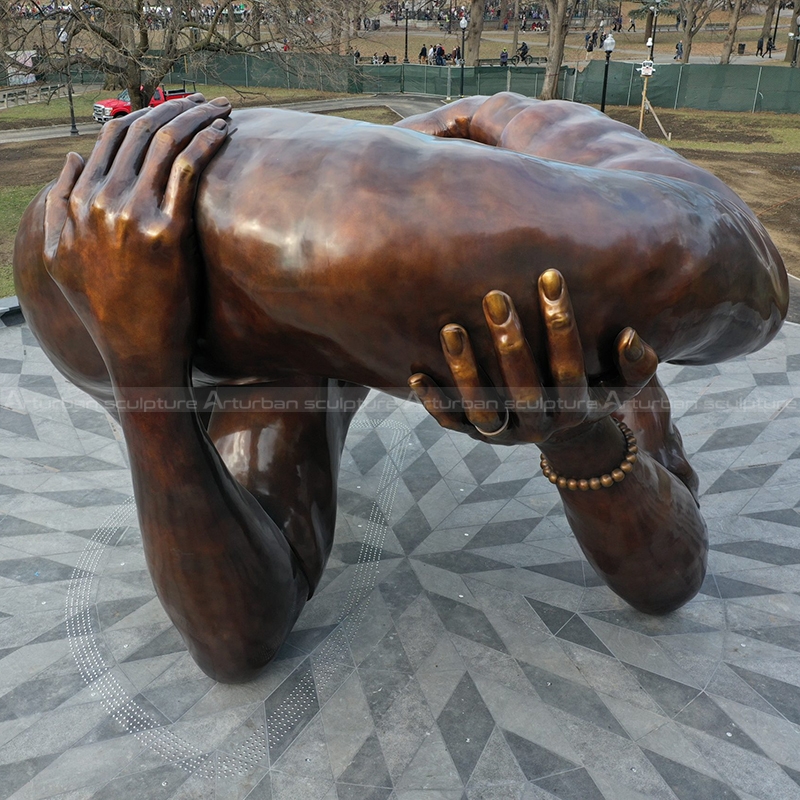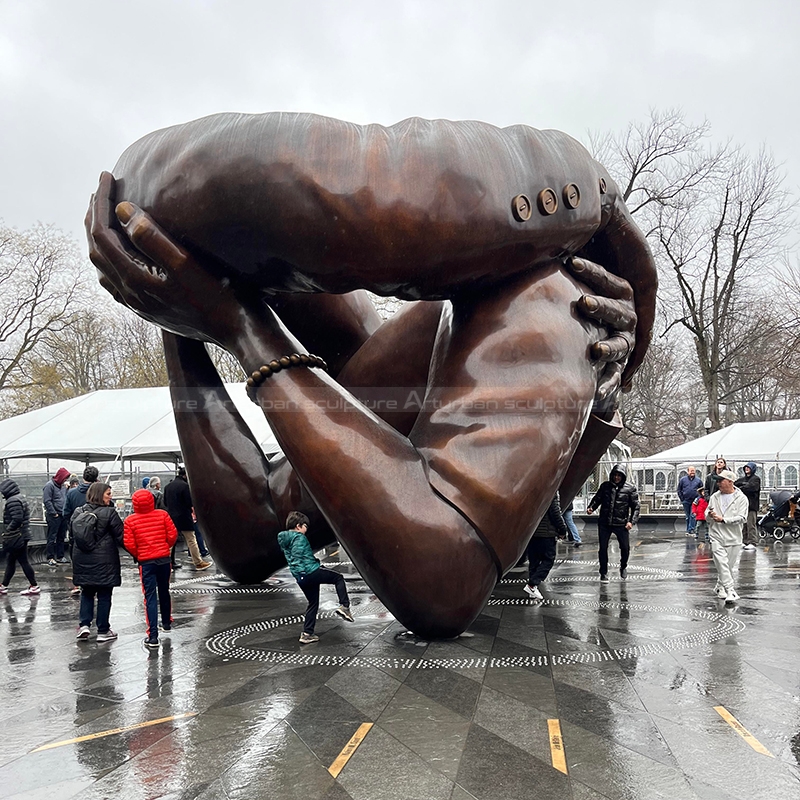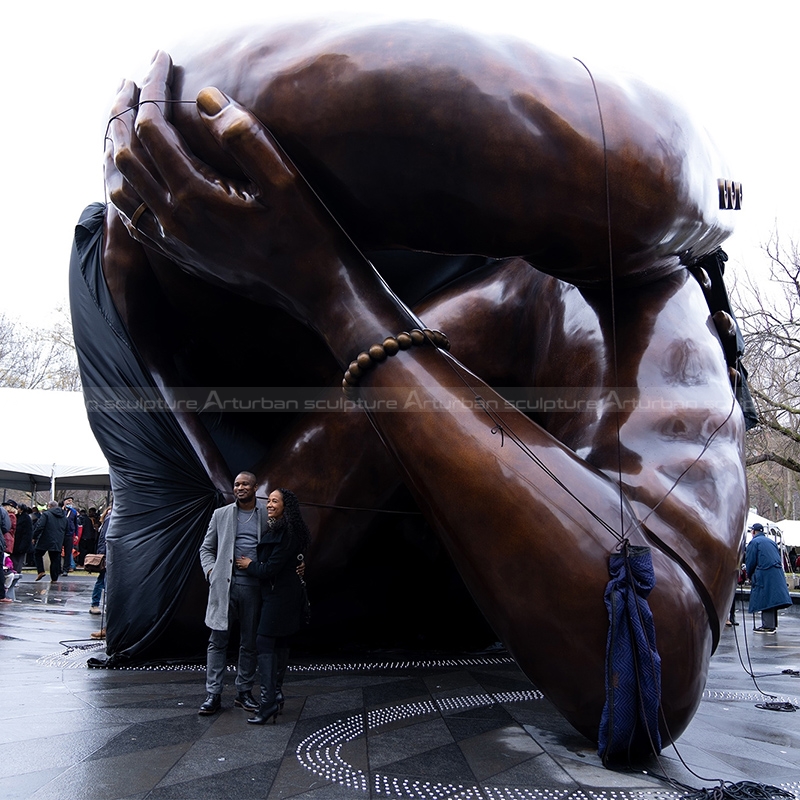 2. Production process of hugging sculpture
My artist will make 1:1 clay mold, when finished clay mold. We will take photos for your reference, the clay mold can modify any
details till you satisfied with it. Then we go ahead to make statue, when finished statue, also we will take photos for your reference.
After you satisfied with all, I will arrange packing and shipment. Arturban sculpture can make large dog statue in bronze, marble,
fiberglass, stainless steel. Our team will make a production plan, according to your design, budget, delivery time, or any other service.
Our final aim is to supply high quality and cost-saving sculpture efficiently.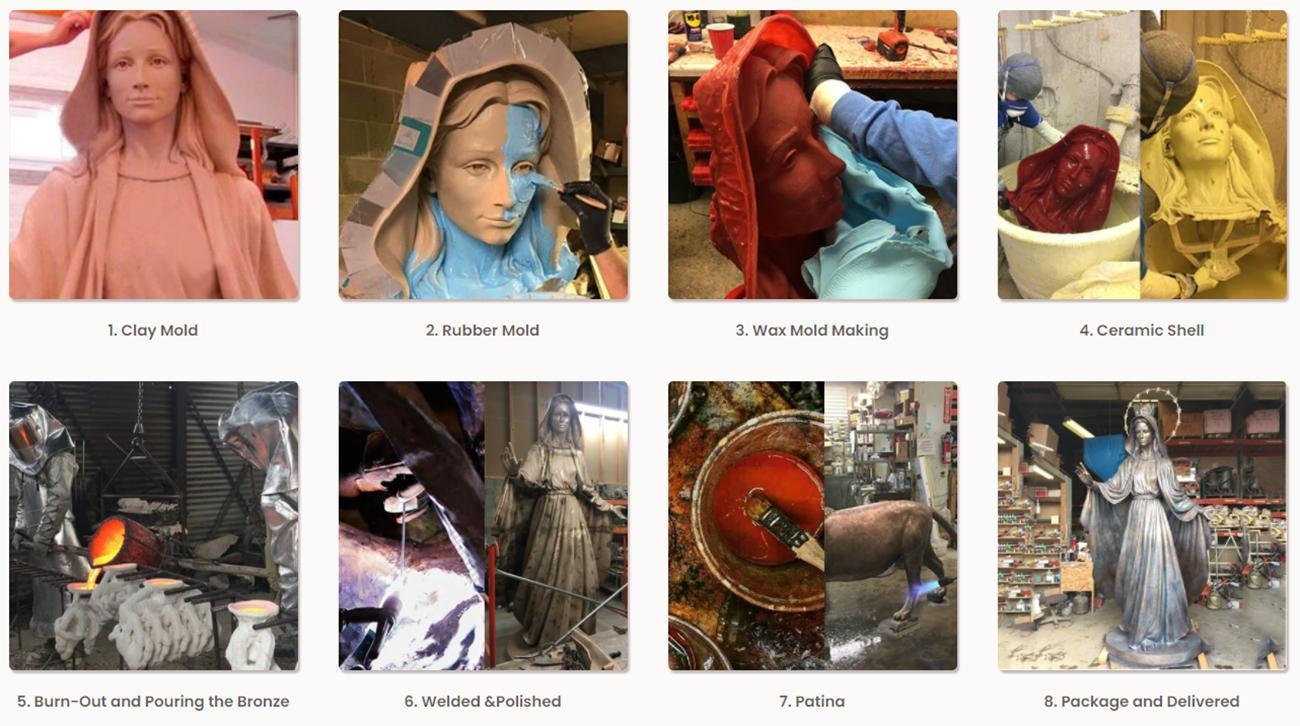 Send us your requirements now, we will reply to your email within 24 hours