1.Introduction of huntsman and dogs statue
This is the huntsman and dogs statue. The hunter is tall and powerful, standing in the center of the sculpture, dressed in hunter
clothing and wearing a hat, gazing forward. His posture appeared focused and alert. Two dogs stood next to the hunter, vigilantly
looking around. The dog's posture and expression are vivid and lively, showcasing the tacit understanding and cooperation between
hunters and dogs. This sculpture is not only a decoration, but also an artwork that showcases hunting culture and the relationship
between humans and animals.
Bronze hunters and dog sculptures can be decorated in various places. It can be placed outdoors in gardens, courtyards, or parks.
Against the background of the natural environment, this sculpture shows the theme of hunting, complementing the surrounding
Natural landscape and creating a wild and natural atmosphere.
The bronze material endows the sculpture with eternal qualities. Bronze is a durable and corrosion-resistant material that can
withstand the test of time, giving sculptures long-term preservation value. The process of sculpture production requires multiple
processes, including carving, casting, polishing, and coloring. The precise operation and techniques of these craftsmanship make
the sculpture present a high degree of detail and precision. Producers need to use professional technology and experience to create
unique expressions and postures, making sculptures more artistic and realistic.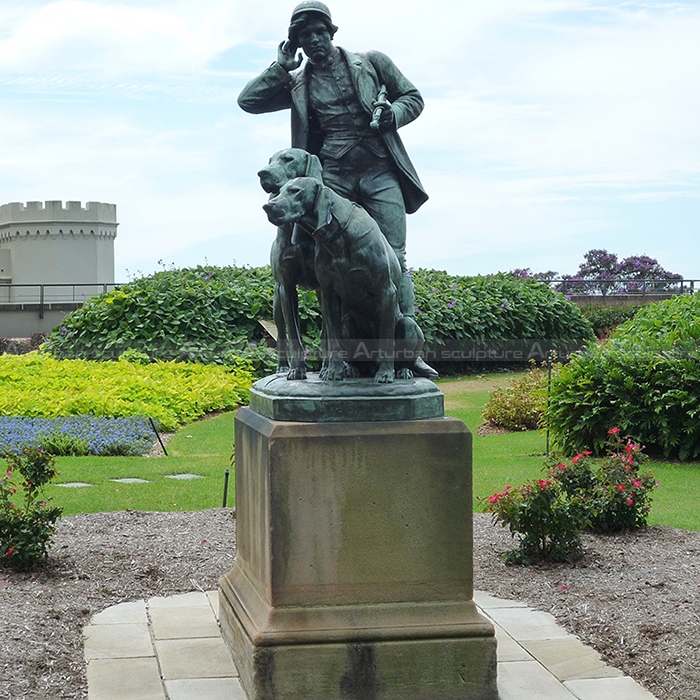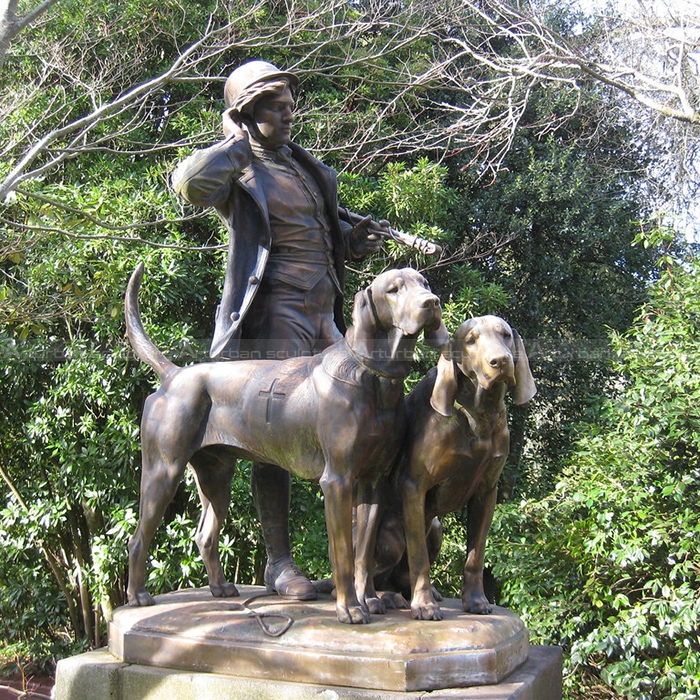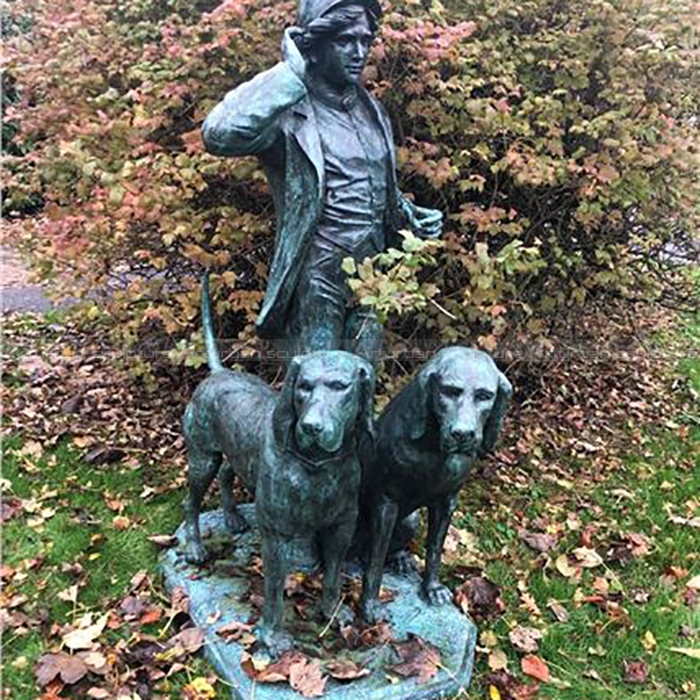 2. Production process of huntsman and dogs statue
My artist will make 1:1 clay mold, when finished clay mold. We will take photos for your reference, the clay mold can modify any
details till you satisfied with it. Then we go ahead to make statue, when finished statue, also we will take photos for your reference.
After you satisfied with all, I will arrange packing and shipment. Arturban sculpture can make large dog statue in bronze, marble,
fiberglass, stainless steel. Our team will make a production plan, according to your design, budget, delivery time, or any other service.
Our final aim is to supply high quality and cost-saving sculpture efficiently.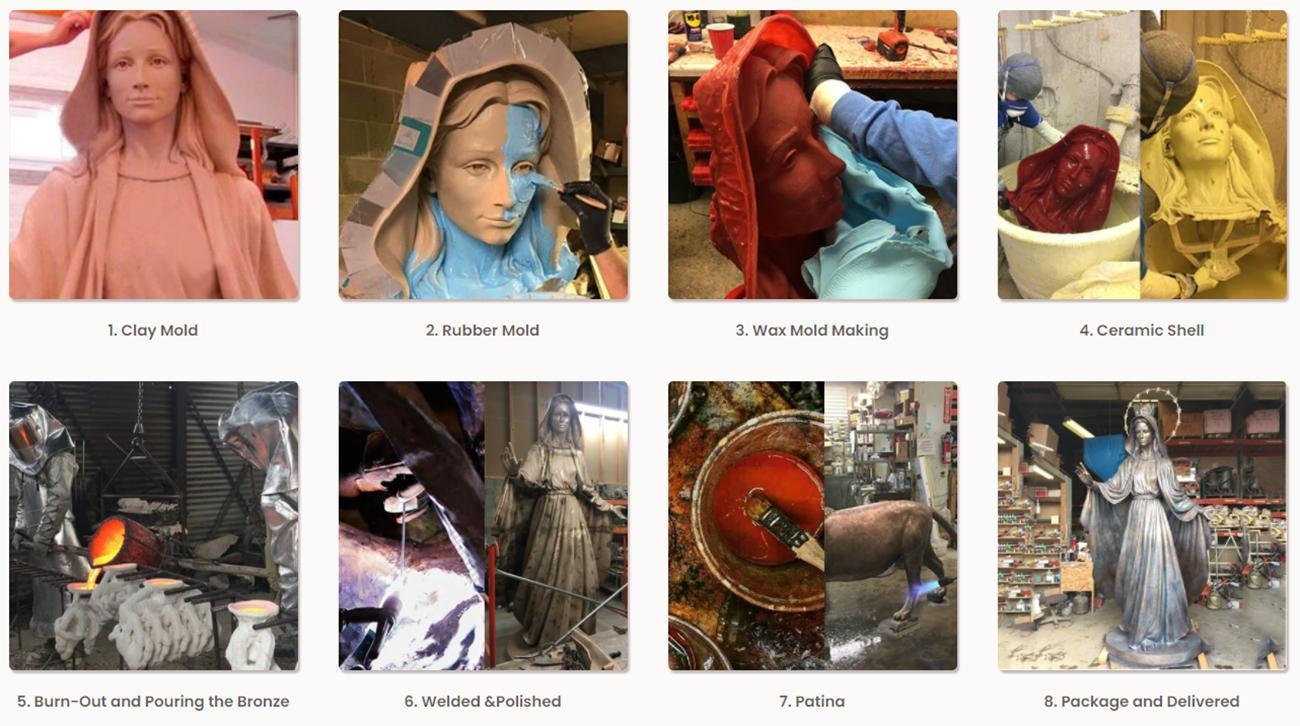 Send us your requirements now, we will reply to your email within 24 hours