1.Introduction of large hand statue
Large hand statue is an exquisite artwork. The large bronze hand and molecular sculpture combines the elements of bronze sculpture
and molecular structure, showing a unique charm. The shape of the bronze hand is exquisite. The sculpture depicts a huge palm, with
each finger detailed and realistic, showcasing the luster and texture of bronze material. The gaps between the fingers form an elegant
curve, giving a feeling of smoothness and dynamism.
The elements of molecular structure add to the scientific and artistic atmosphere of sculpture. The shape of the molecular model is
embedded in the palm of the hand, presenting the molecular structure in the form of small balls and wires, giving people a scientific,
modern, and abstract feeling. This combination creates a unique visual effect that evokes contemplation of the mysteries of nature and
science. The appearance of the entire sculpture gives a sense of solemnity, delicacy, and uniqueness. The bronze material endows the
sculpture with a simple and eternal charm, while the elements of molecular structure endow the sculpture with a modern and scientific
sense. This contrast and fusion create a visual tension and conflict, triggering the viewer's thinking and exploration.
Bronze hands and molecular sculptures have prominent decorative effects. The massive size and intricate design of this sculpture make
it a highlight in the landscape. The combination of the metal texture of the bronze hand and the abstract form of the molecular structure
adds a modern, scientific and artistic atmosphere to the environment. It can serve as a decorative element for public places and urban
squares, attracting people's attention and adding unique visual charm.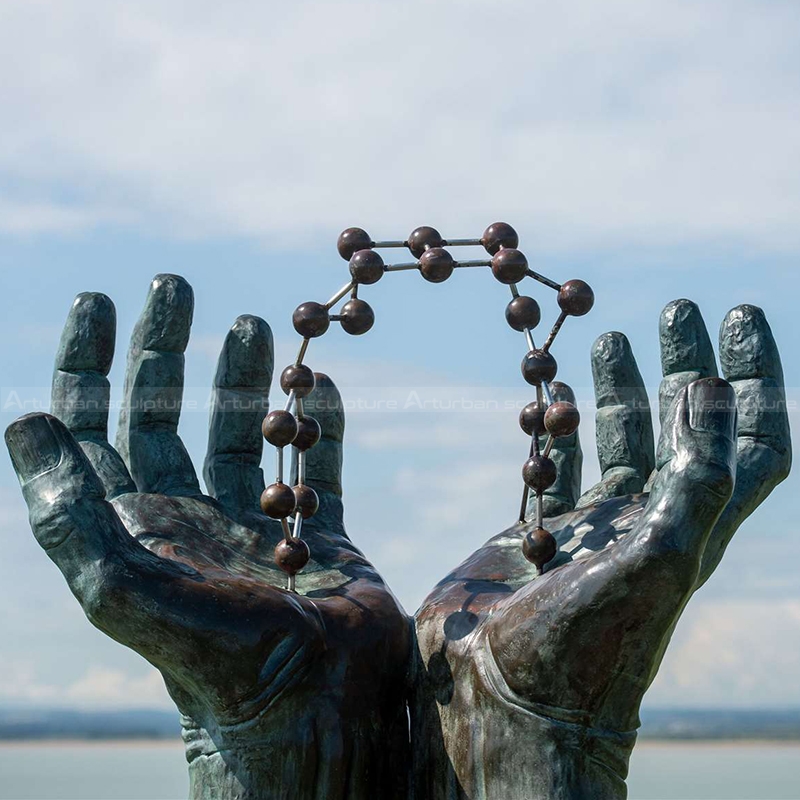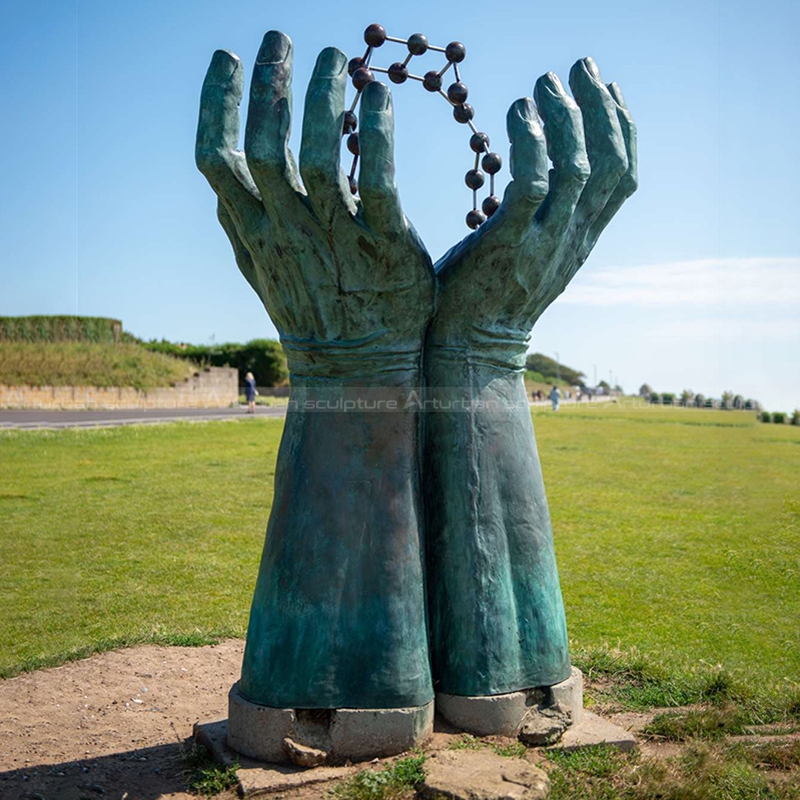 2. Production process of large hand statue
My artist will make 1:1 clay mold, when finished clay mold. We will take photos for your reference, the clay mold can modify any
details till you satisfied with it. Then we go ahead to make statue, when finished statue, also we will take photos for your reference.
After you satisfied with all, I will arrange packing and shipment. Arturban sculpture can make large dog statue in bronze, marble,
fiberglass, stainless steel. Our team will make a production plan, according to your design, budget, delivery time, or any other service.
Our final aim is to supply high quality and cost-saving sculpture efficiently.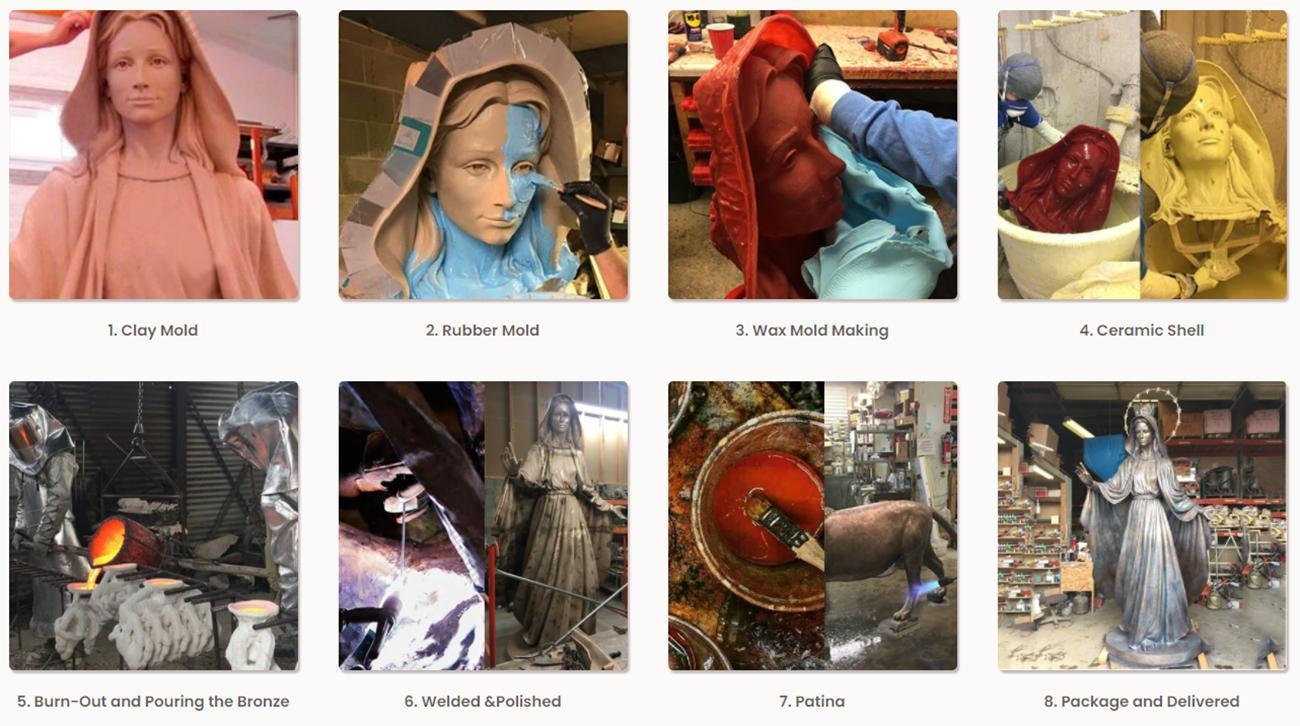 Send us your requirements now, we will reply to your email within 24 hours