1.Introduction of life size clown statue
This is a life size clown statue. The clown was dressed in gorgeous attire, with a curved and soft body, as if his movements
were frozen in a performance. He has a simple smile on his face, lively and interesting eyes, and the clown holds a doll to
maintain balance, demonstrating his acting talent. The overall sculpture is lifelike, and different expressions and postures
of the clown can be appreciated from different viewing angles. The bronze material endows the sculpture with an antique
texture, shining with luster, and adding to the artistic charm of the sculpture.
The bronze clown sculpture adds joy and vitality to the environment with its unique decorative effect. Whether placed in
parks, squares, or indoor spaces, it can become a noticeable focus. It can serve as a landscape element to create a joyful and
relaxed atmosphere, providing a place for people to relax and entertain. At the same time, clown sculptures can also be
displayed as artworks, showcasing the creative talent and artistic value of sculptors. Its uniqueness and exquisite craftsmanship
endow the space with unique charm and personalized style. Bronze clown sculptures can not only decorate the environment,
but also evoke people's childlike innocence and optimism, allowing them to find happiness and relaxation in their busy lives.
The bronze material endows the sculpture with durability and stability, and can withstand various climatic and environmental
conditions. Secondly, bronze material has good plasticity, allowing sculptors to create complex and delicate details, showcasing
the vividness and charm of clown images. The production of Bronze sculpture requires a complex process, such as carving, casting
and polishing. These processes enable the sculpture to show exquisite craftsmanship and exquisite artistic expression in the
production process.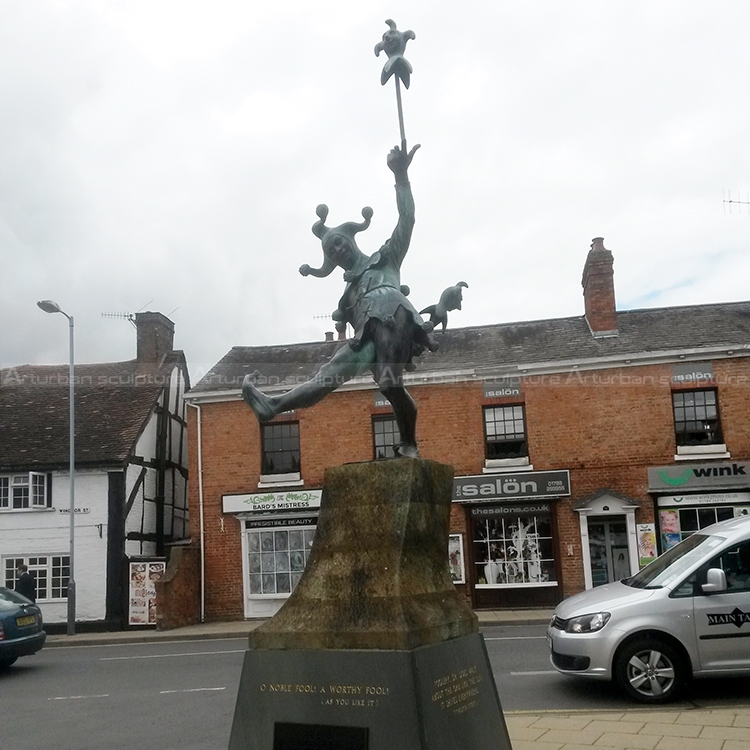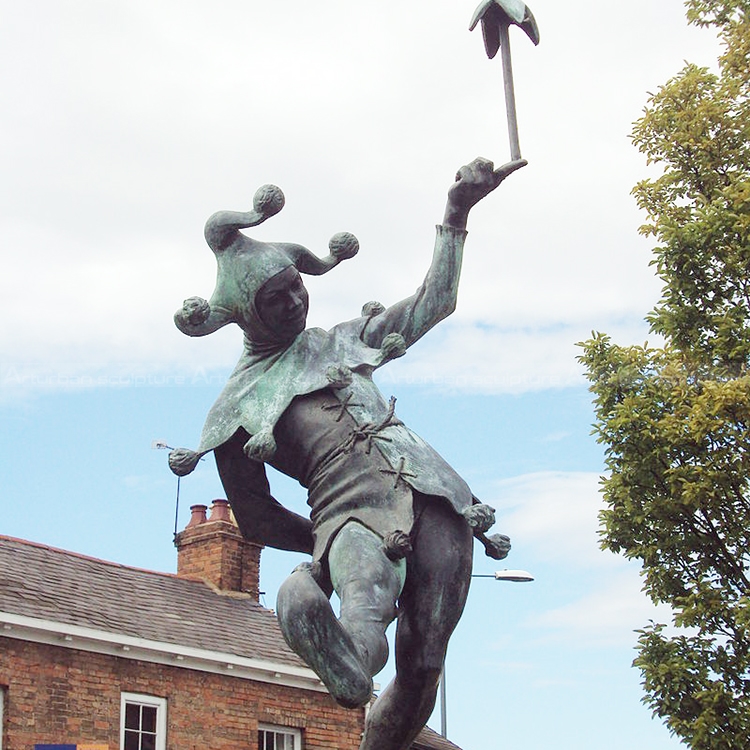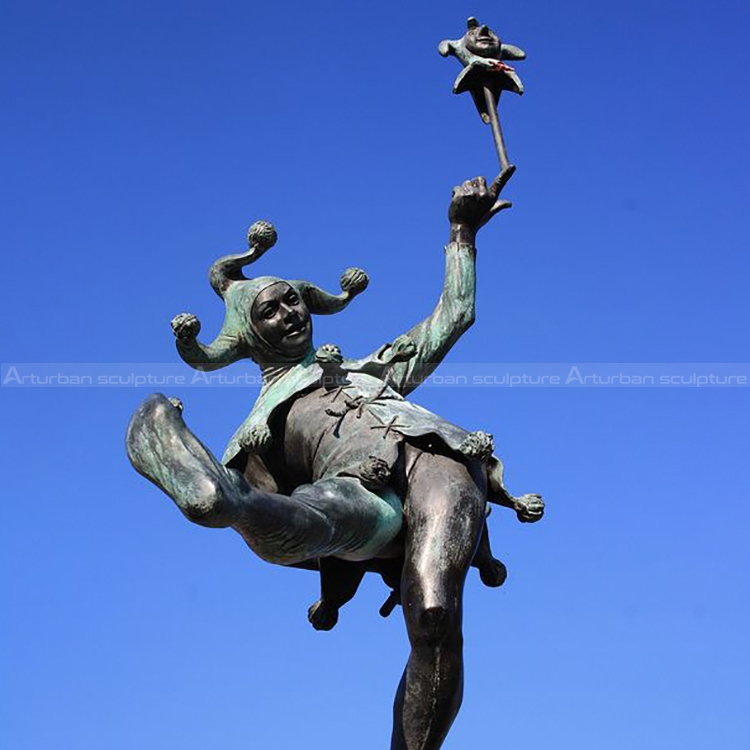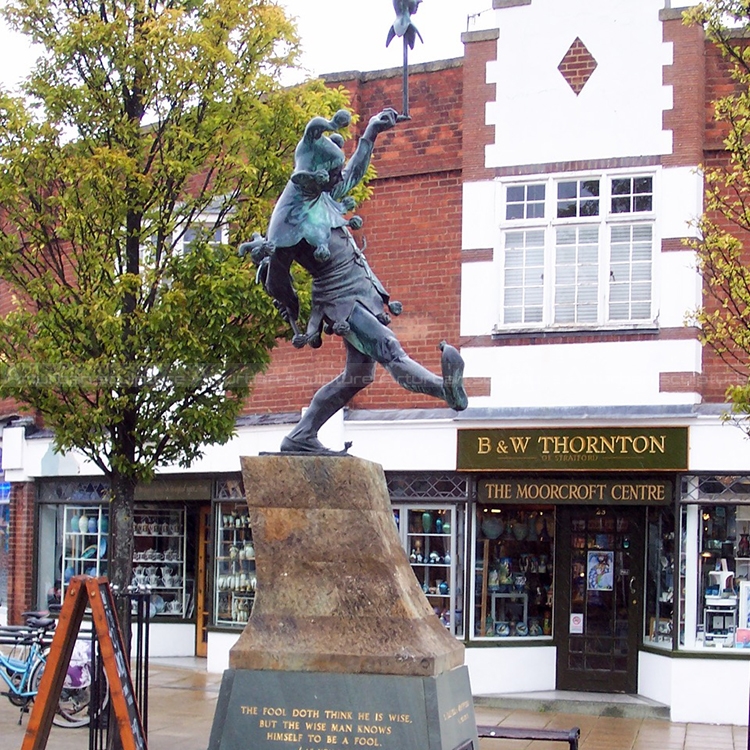 2. Production process of life size clown statue
My artist will make 1:1 clay mold, when finished clay mold. We will take photos for your reference, the clay mold can modify any
details till you satisfied with it. Then we go ahead to make statue, when finished statue, also we will take photos for your reference.
After you satisfied with all, I will arrange packing and shipment. Arturban sculpture can make large dog statue in bronze, marble,
fiberglass, stainless steel. Our team will make a production plan, according to your design, budget, delivery time, or any other service.
Our final aim is to supply high quality and cost-saving sculpture efficiently.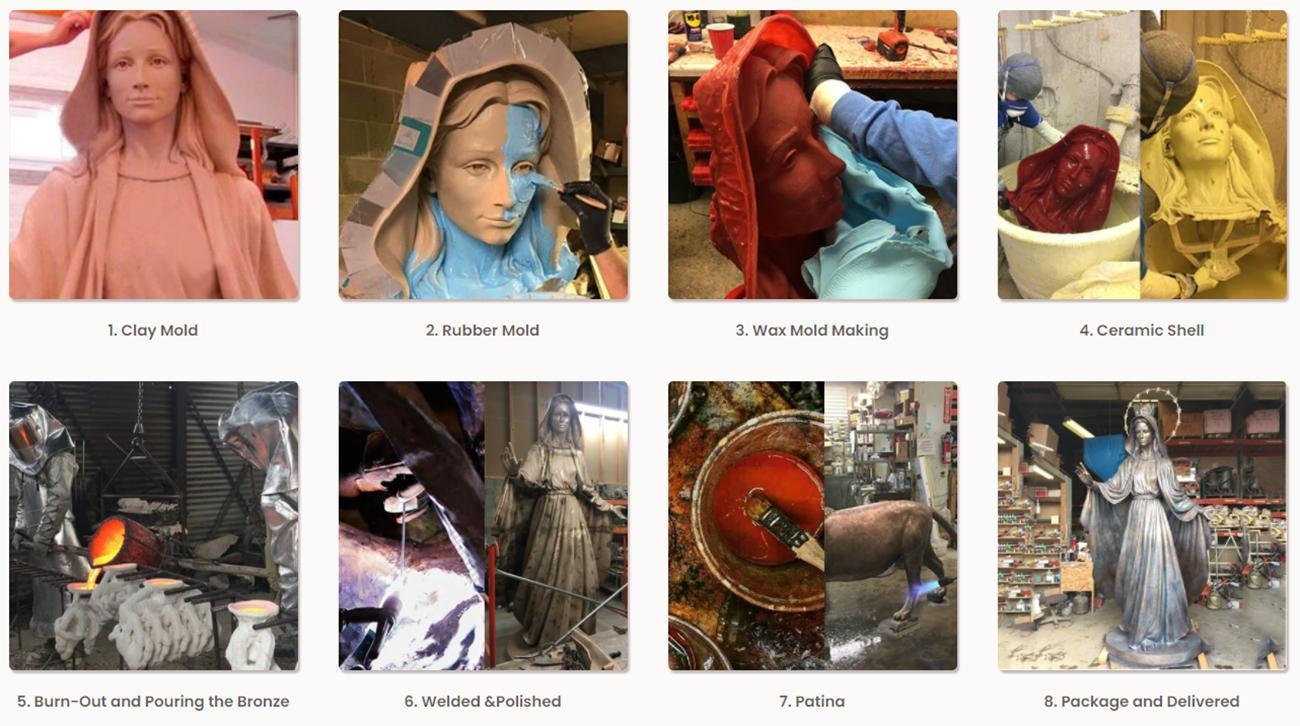 Send us your requirements now, we will reply to your email within 24 hours