1.Introduction of man with suitcase sculpture
This is bronze man with suitcase sculpture. It depicts the image of a man wearing a coat and a hat, leaning against a suitcase. The umbrella
is hanged by luggage case. This sculpture has a vivid image and clear details. The man's clothing and posture appear dignified and confident,
revealing a traveler's aura. The overall sculpture gives a sense of tranquility and storytelling, evoking people's imagination about travel and
adventure.
Bronze figure sculpture is a unique and eye-catching decoration. It can be placed in various places for decoration. For example, it can be placed
in public gardens or parks to add an artistic atmosphere and humanistic sentiment to the space. It can also be used as interior decoration and
placed in living rooms, study rooms, or offices, adding a touch of delicacy and elegance to the environment. In addition, bronze figure sculptures
are often placed in cultural venues such as museums, art galleries, or exhibition centers, as part of the display of art, triggering people's appreciation
and reflection on art. No matter where you are, sculpture can attract people's attention and bring unique charm and personality to the environment.
Sculpture is highly praised for its unique manufacturing advantages. Bronze material has excellent durability and stability, allowing sculptures to
withstand the test of time and maintain their original appearance and aesthetics for a long time. Secondly, bronze materials are easy to process and
shape, allowing sculptors to express delicate details and unique postures, creating realistic and vivid artistic images.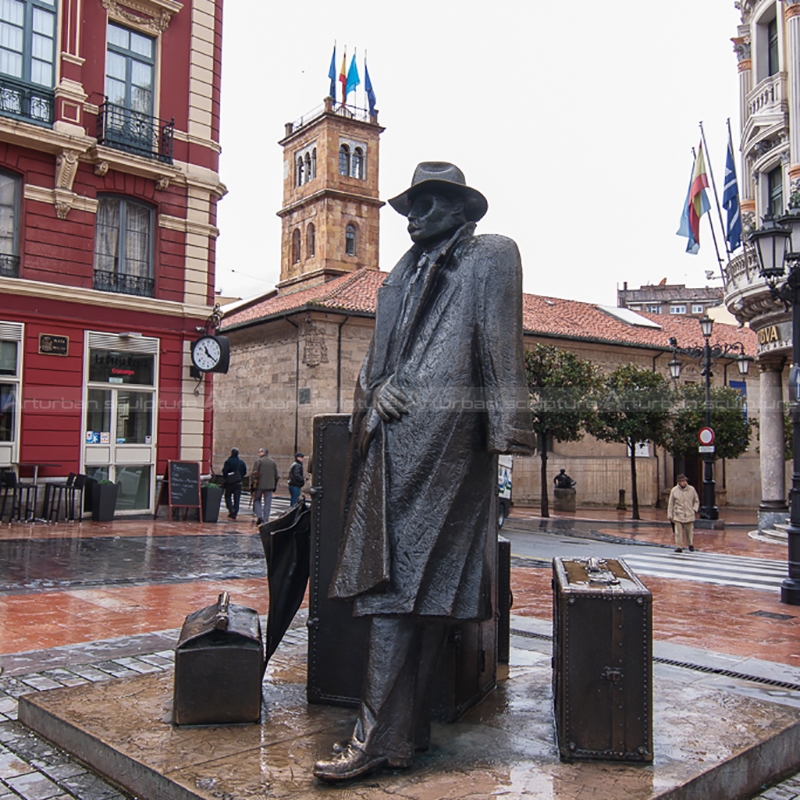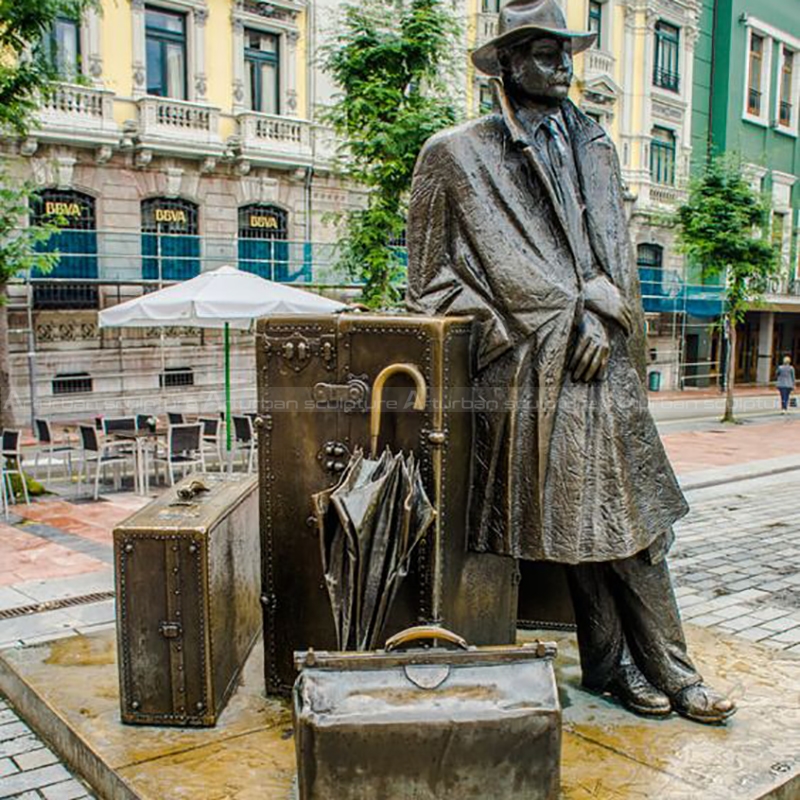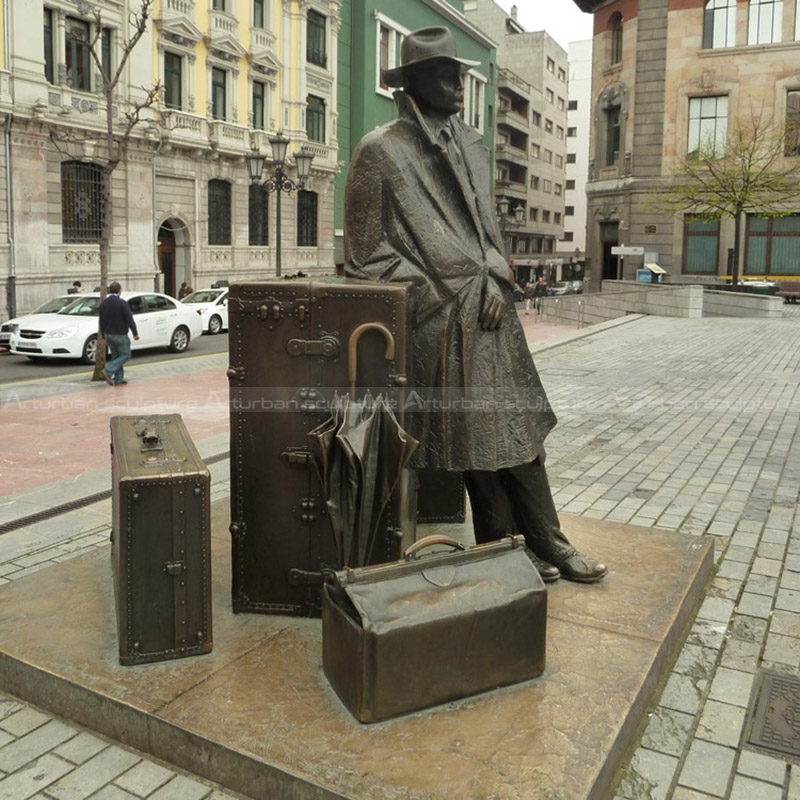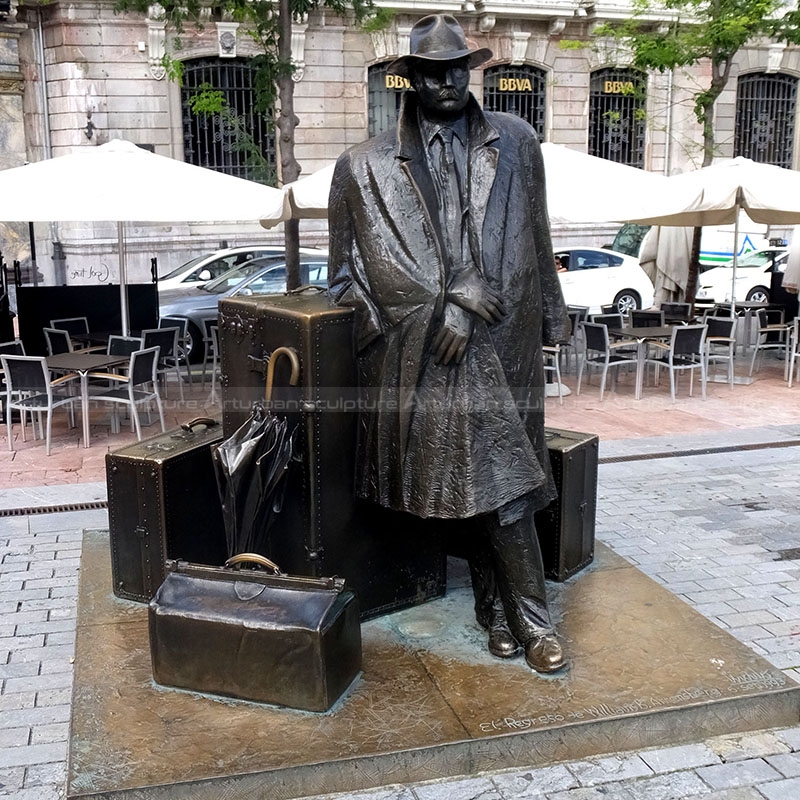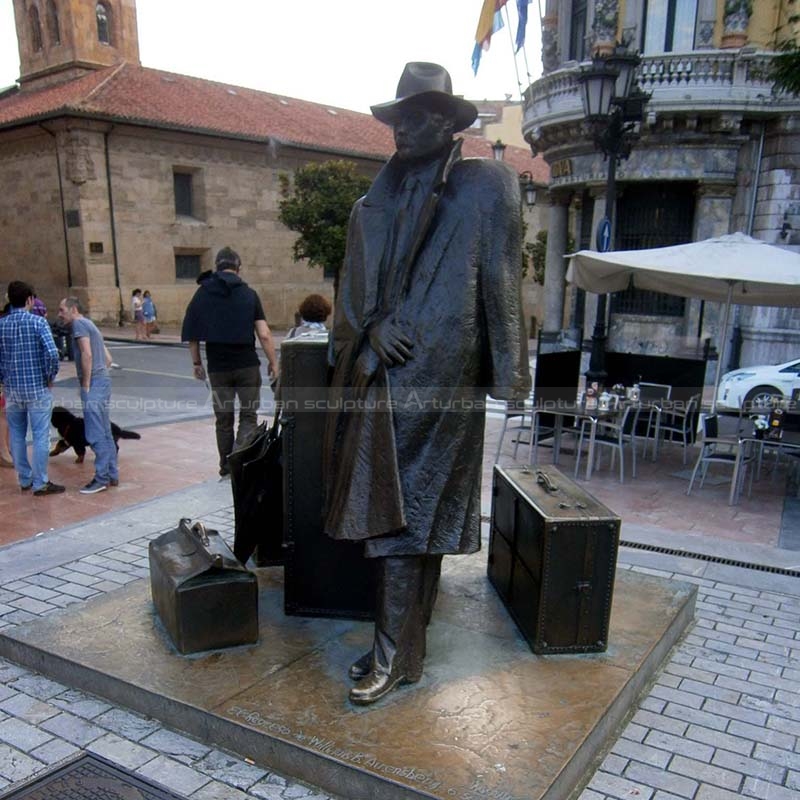 2. Production process of man with suitcase sculpture
My artist will make 1:1 clay mold, when finished clay mold. We will take photos for your reference, the clay mold can modify any
details till you satisfied with it. Then we go ahead to make statue, when finished statue, also we will take photos for your reference.
After you satisfied with all, I will arrange packing and shipment. Arturban sculpture can make large dog statue in bronze, marble,
fiberglass, stainless steel. Our team will make a production plan, according to your design, budget, delivery time, or any other service.
Our final aim is to supply high quality and cost-saving sculpture efficiently.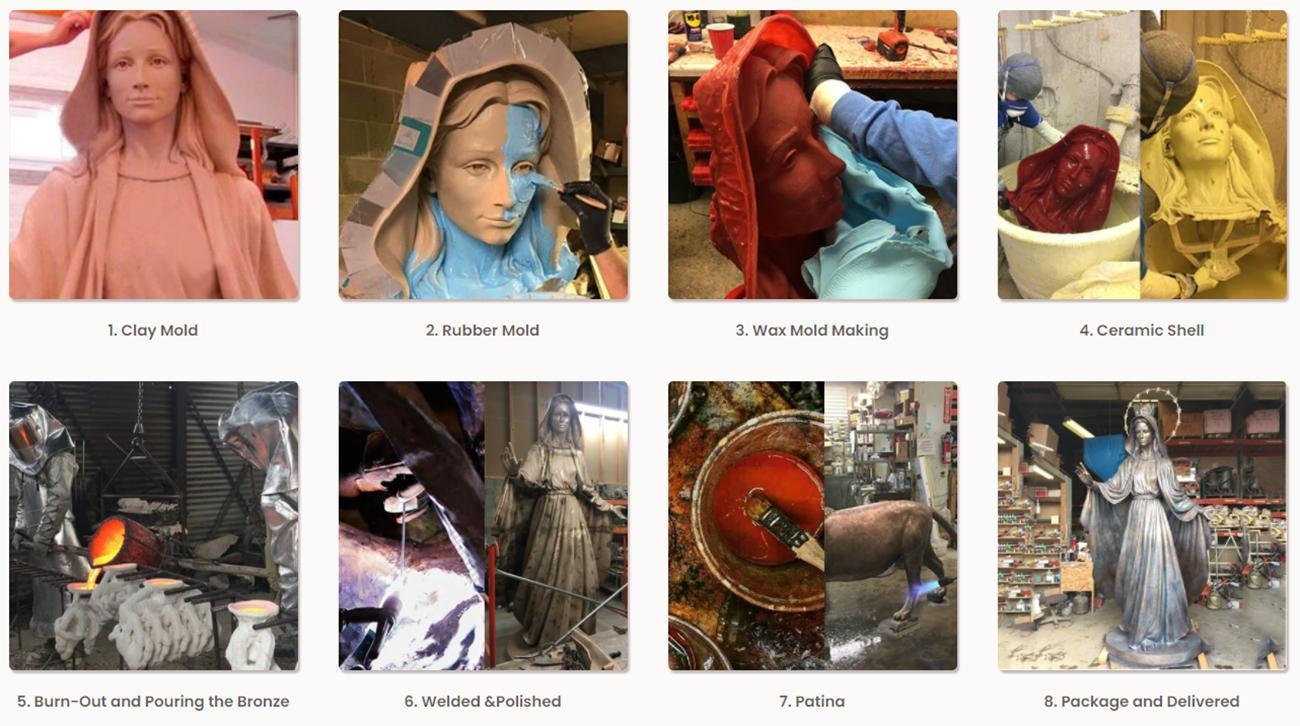 Send us your requirements now, we will reply to your email within 24 hours