1.Introduction of michael jones statue
The New Zealand rugby michael jones statue is located at the entrance of the Fortuna Arena in Auckland to commemorate the
historic moment when he participated in the All Blacks Football World Cup in 1987. The statue showcases Michael Jones' muscular
posture, holding a rugby ball in his hand, as if marching towards the field of honor. This bronze statue is tall and majestic, showing
his power as a scorer and his contribution to rugby.
The decorative role of the sculpture is not only to commemorate Michael Jones, but also to become the landmark of Auckland Fortuna
Arena, attracting football fans and tourists to watch. At the same time, it also inspires young athletes to pursue their dreams and achieve
their own glory.
The manufacturing advantage of bronze material makes this statue durable and able to withstand the test of outdoor environment for a
long time. The details of the sculpture and exquisite carving techniques make Michael Jones' image lifelike, bringing a strong artistic feeling
to the audience. On the whole, this Bronze sculpture has become a precious sculpture with historical value and artistic value because of its
unique appearance, decorative role and production advantages.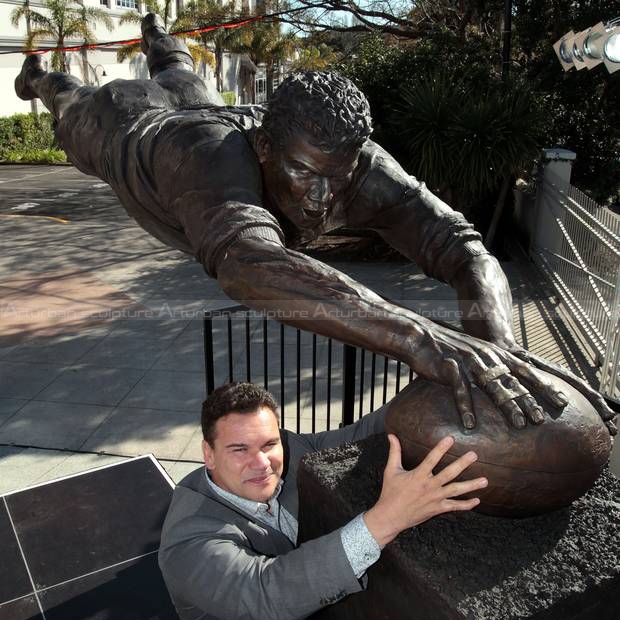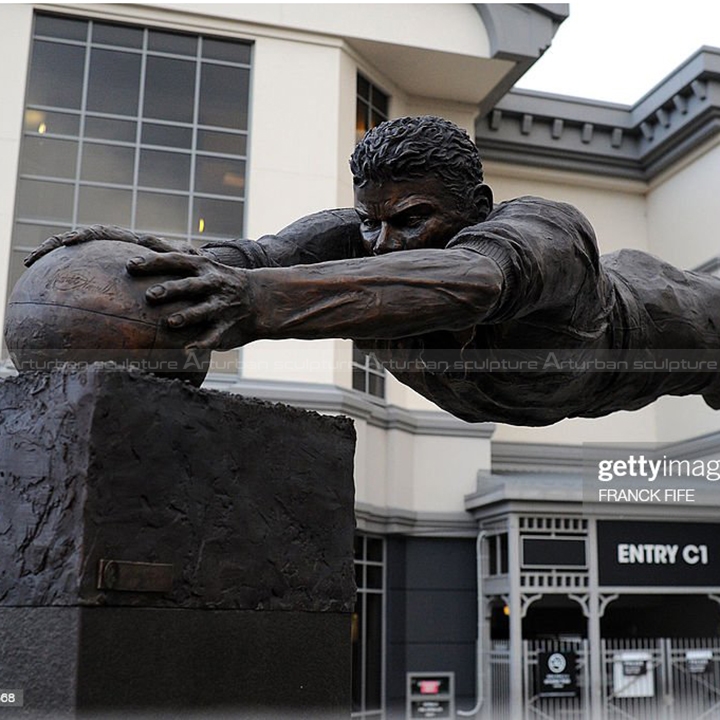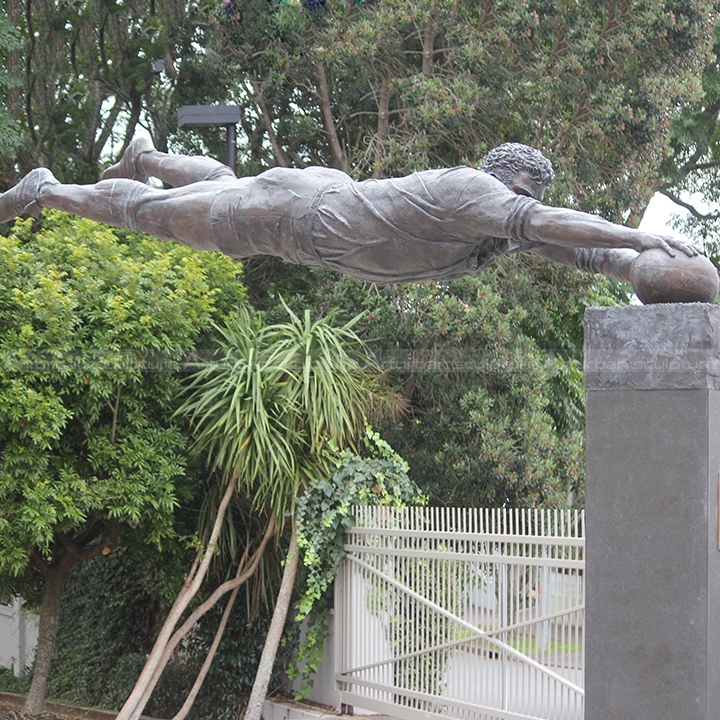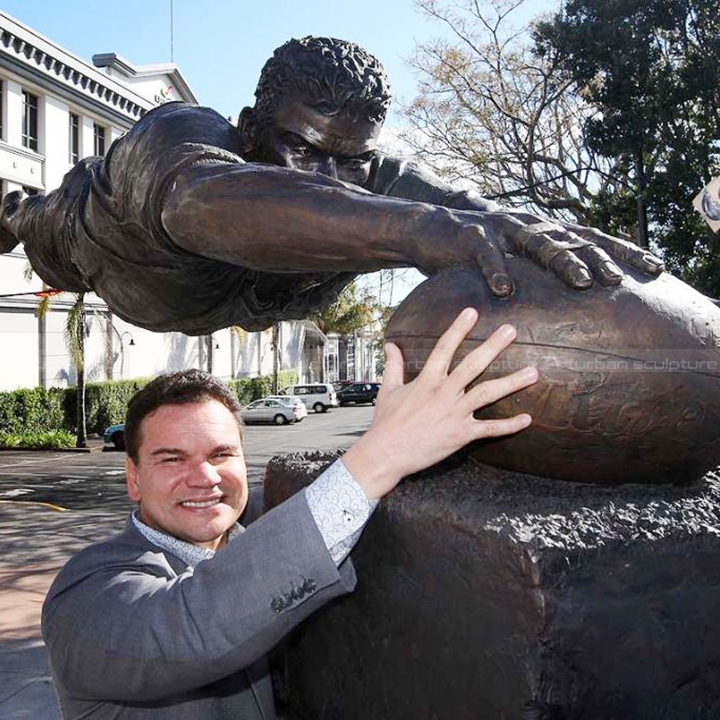 2. Production process of michael jones statue
My artist will make 1:1 clay mold, when finished clay mold. We will take photos for your reference, the clay mold can modify any
details till you satisfied with it. Then we go ahead to make statue, when finished statue, also we will take photos for your reference.
After you satisfied with all, I will arrange packing and shipment. Arturban sculpture can make large dog statue in bronze, marble,
fiberglass, stainless steel. Our team will make a production plan, according to your design, budget, delivery time, or any other service.
Our final aim is to supply high quality and cost-saving sculpture efficiently.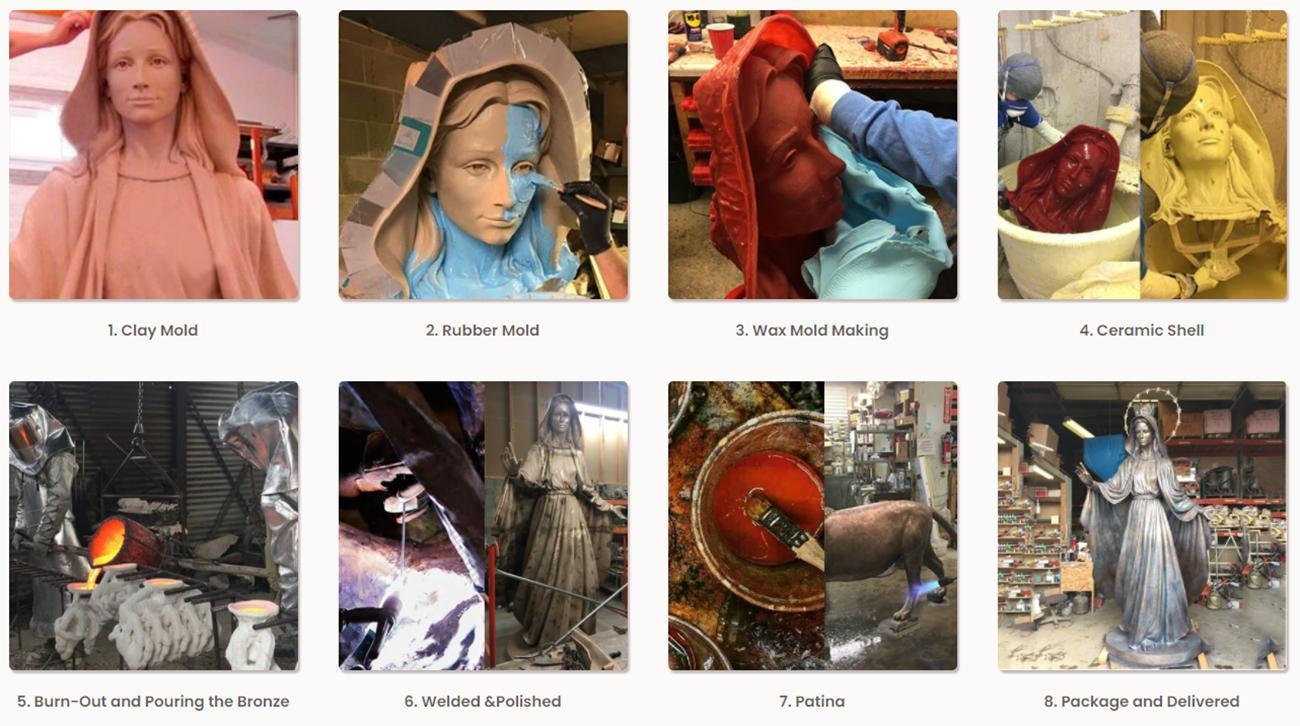 Send us your requirements now, we will reply to your email within 24 hours