1. Introduction of paul bunyan sculpture
This is paul bunyan sculpture. Exhausted Paul Bunyan presented a poignant scene. His body appeared weak, his shoulders drooped,
and his face was exhausted. The axe was too heavy for him to lift and unable to complete the logging task. Paul is not worldweary, he
is just tired. This is demonstrated through the delicate depiction of expressions in the sculpture. There was no expression of despair
or despair on his face, but a hint of exhaustion and contemplation. This allows people to experience his physical exhaustion and express
their understanding of the difficult work he has undertaken.
Paul Bunyan presents the exhaustion and challenge of humanity in the face of arduous tasks. As a decoration, it evokes resonance and
reflection from the viewer through its realistic expressive power. The sculpture of Paul represents a symbol of hard work and struggle.
Displaying this image in indoor or outdoor spaces can remind people to cherish labor and natural resources, while also allowing them to
reflect on the relationship between humans and nature. This type of sculpture can stimulate viewers' emotional resonance and aesthetic
experience, endowing space with depth and emotional dimension. It is not only a decoration, but also a work of art. Through its unique
form of expression, it injects a real and profound atmosphere into the environment, allowing people to think and reflect on life and work.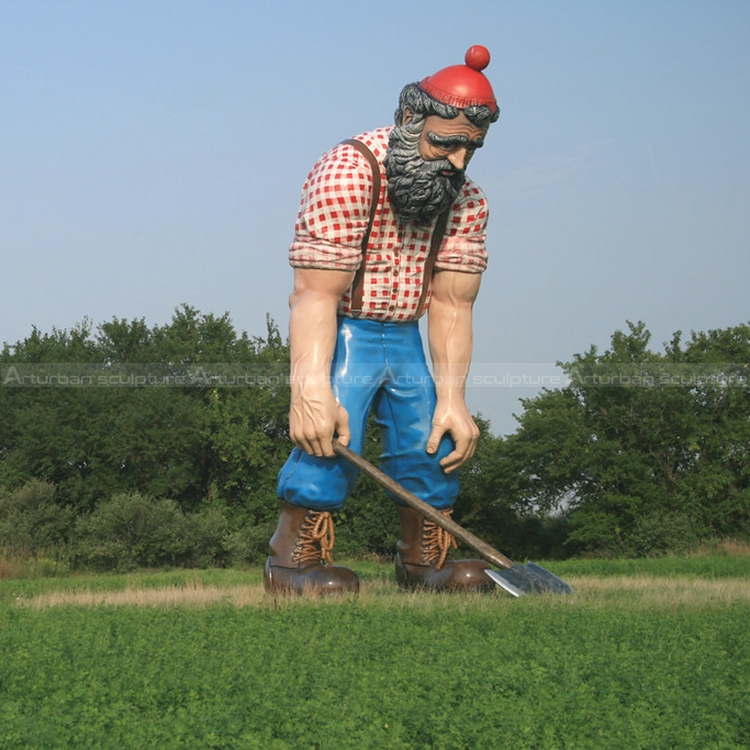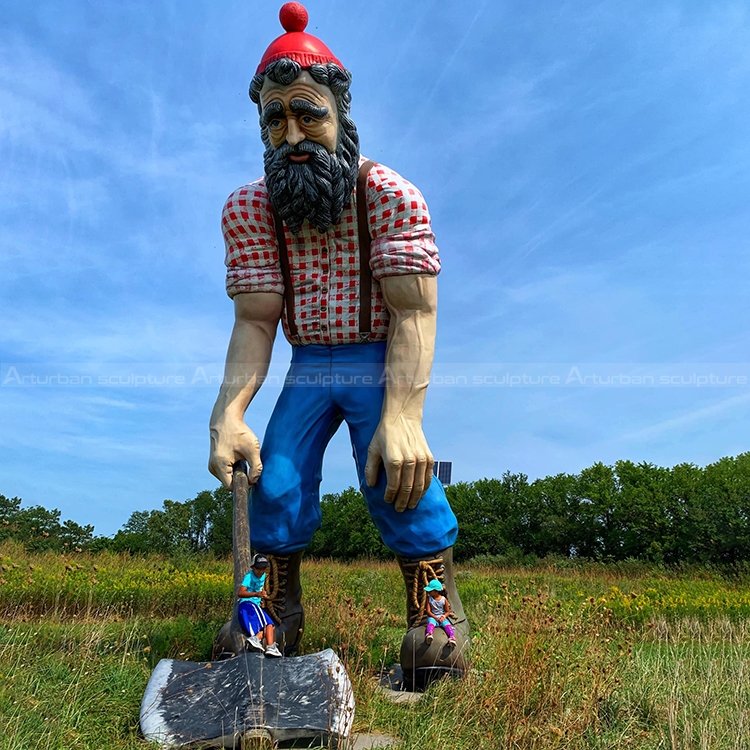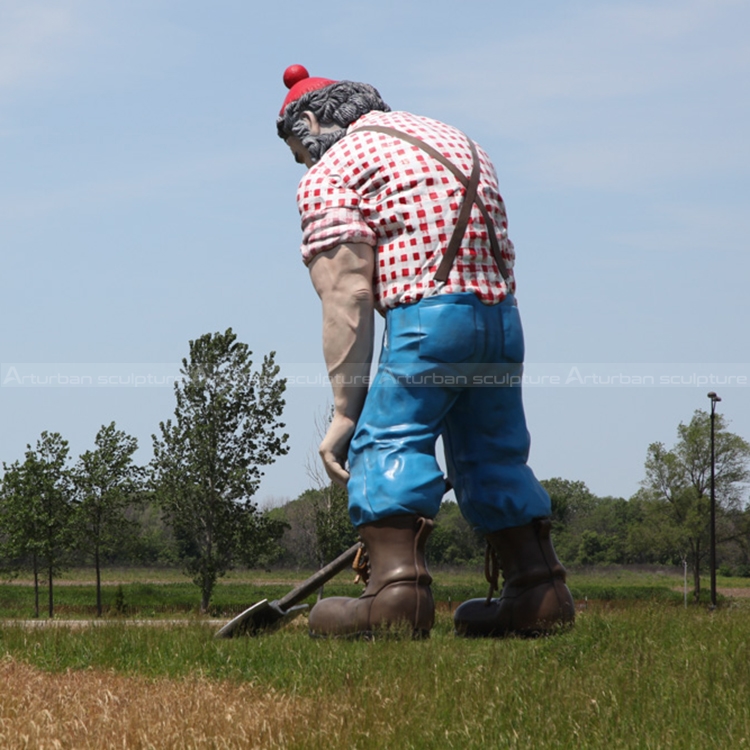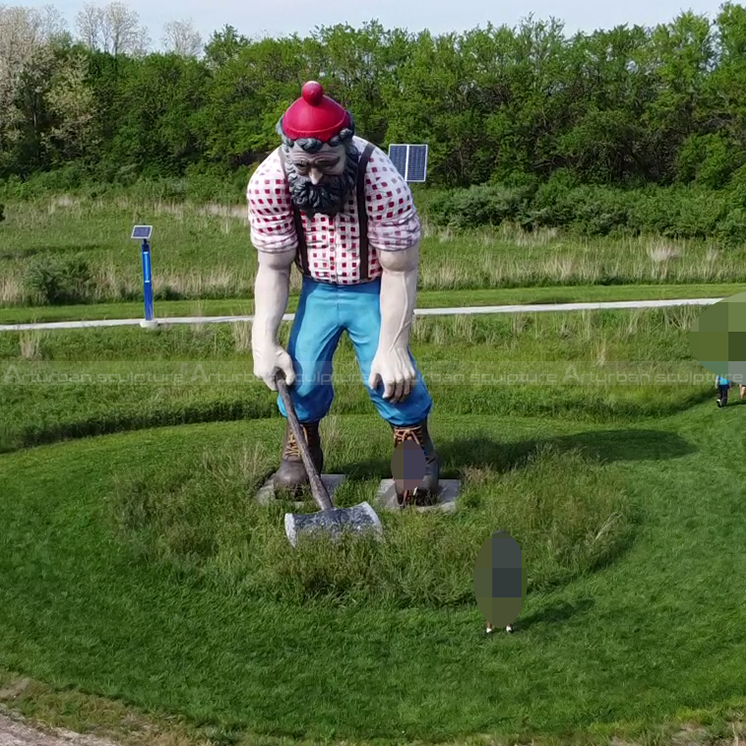 2. Production process
1. Showing the details drawing/ 3D mold for clients confirming.
2. Making clay mold/ foam mold according to drawing/ client's photos/ 3D mold.
3. Making fiberglass/resin sculptures
4. Polishing the surface.
5. Professional painting and take all different views pictures/ videos, show to clients.
6. Packing into wooden cases after clients satisfied with sculptures.
Send us your requirements now, we will reply to your email within 24 hours