1.Introduction of reading man sculpture
This is a reading man sculpture. In the center of Burgos, there is a striking statue called "El Lector" (reader). It depicts a young
man leaning against a stone pillar, reading a newspaper attentively. He was dressed in simple yet elegant attire, with a thoughtful
and serene face. Eyes focused and agile. The sunlight fell on him, and the gentle light created a peaceful and peaceful atmosphere
around him. This statue not only attracted the attention of passersby, but also became an important urban landmark. It represents
a reverence for knowledge and reading, reminding people of the importance and power of reading. Viewers often pause in front of
this statue for a moment, feeling a sense of tranquility and inspiration.
Such statues can be placed on important streets in public squares, parks, or city centers to ensure that more people can appreciate
their beauty and artistic value. It may be placed on a quiet and spacious street corner or square, providing a space for people to
contemplate and read. This position can create a background that is coordinated with the surrounding environment and architecture
for the statue, creating a joyful and relaxed atmosphere, making people feel inspired by art and culture.
The advantage of making this bronze statue lies in its exquisite craftsmanship and high artistic value. The statue presents delicate lines
and exquisite carvings, and the bronze material gives it a lasting texture and luster, while being able to withstand the test of time and
environment. This durability allows the statue to be displayed in the city center for a long time and to convey its artistic message and
values for a long time.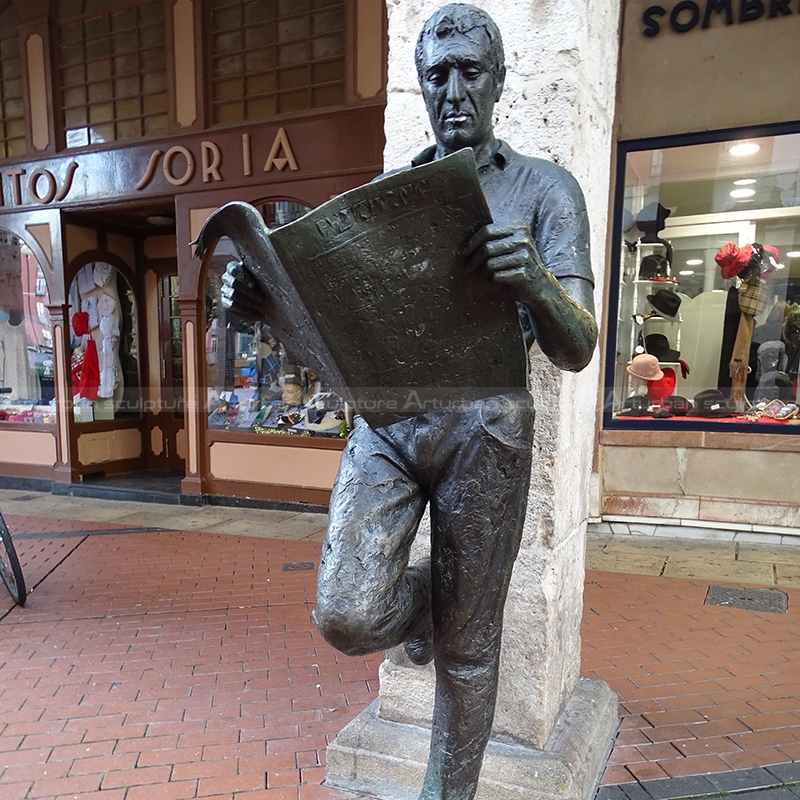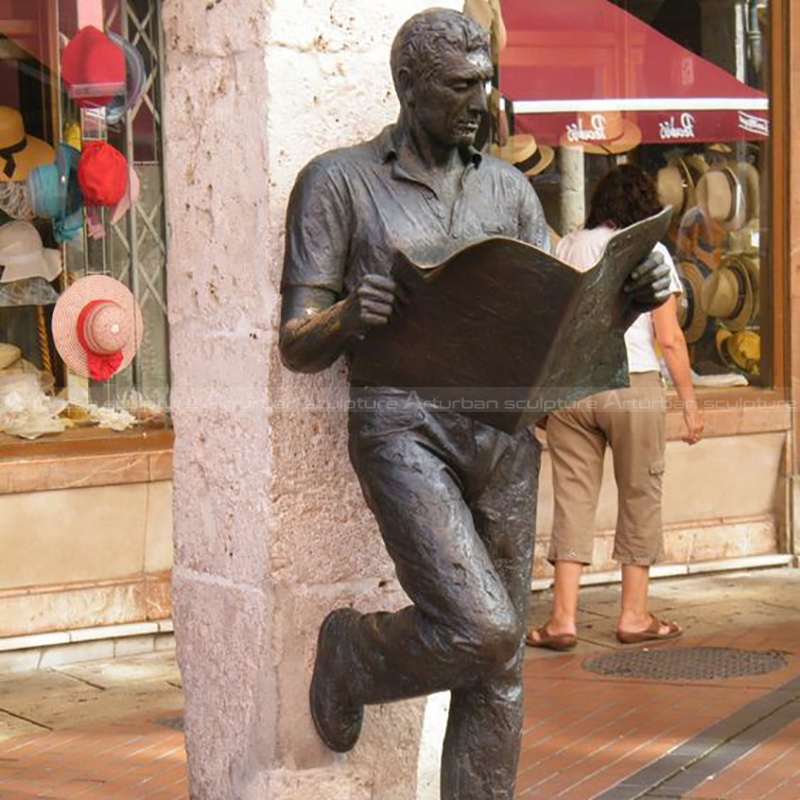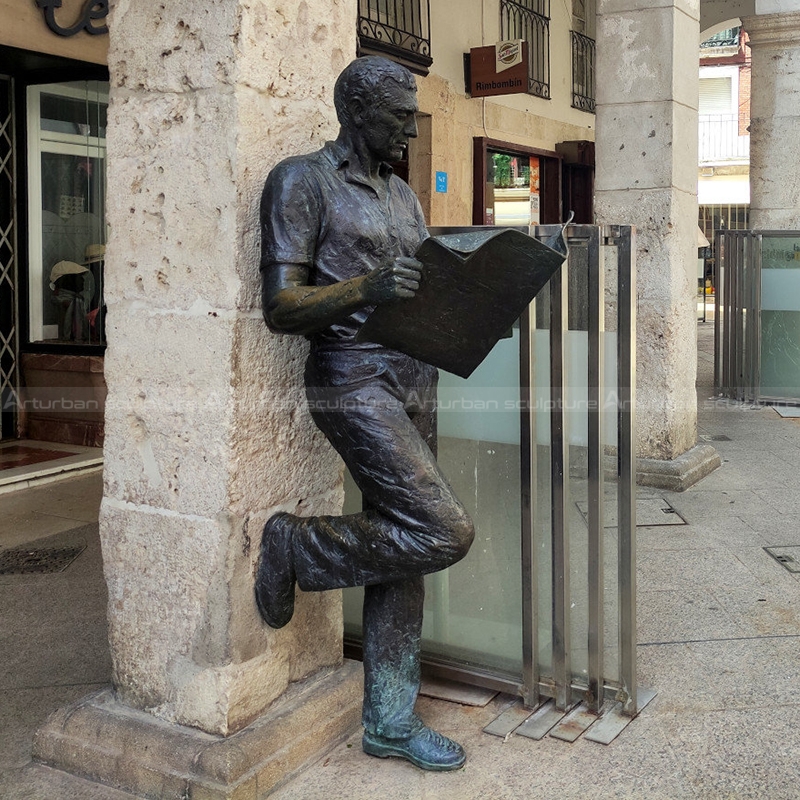 2. Production process of reading man sculpture
My artist will make 1:1 clay mold, when finished clay mold. We will take photos for your reference, the clay mold can modify any details till you satisfied with it. Then we go ahead to make statue, when finished statue, also we will take photos for your reference. After you satisfied with all, I will arrange packing and shipment. Arturban sculpture can make large dog statue in bronze, marble, fiberglass, stainless steel. Our team will make a production plan, according to your design, budget, delivery time, or any other service. Our final aim is to supply high quality and cost-saving sculpture efficiently.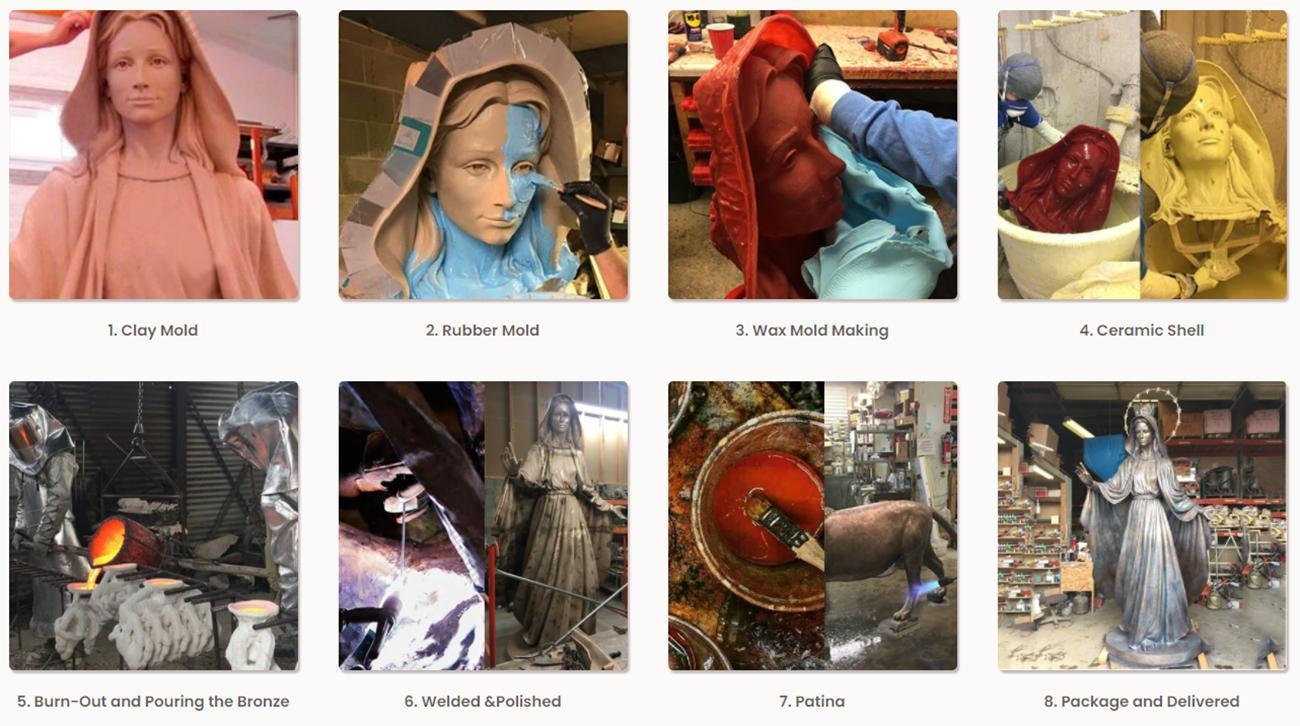 Send us your requirements now, we will reply to your email within 24 hours