1.Introduction of sitting woman sculpture
This is a sitting woman sculpture. The woman sits on the ground, forming a comfortable and stable posture. She raised her hands and
gently lifted the delicate butterfly in her palms, as if calling out for the beauty of nature. Her posture is graceful and gentle, reflecting the
tenderness and delicacy of women. The exquisite details of the sculpture showcase the elegant contours and smooth lines of women. Make
it more vivid and tactile. This sculpture conveys a sense of freedom, softness, and warmth through the fusion of female images and butterfly
elements, providing viewers with a harmonious and peaceful visual experience.
Bronze Woman Sculpture can be placed indoors in art galleries, galleries, or homes, becoming a unique highlight of the space. Its softness
and elegance can add an artistic atmosphere and warmth to the indoor environment. At the same time, it can also be placed as a part of the
outdoor landscape in gardens, parks, or courtyards, blending with the natural environment, giving people a feeling of harmonious coexistence
with nature. Such sculptures are also common in public places, such as squares and Public art projects, which add a touch of artistic charm to
the urban landscape. Whether in private or public spaces, bronze women and butterfly sculptures can become the focus of decoration, bringing
people the enjoyment and inspiration of beauty.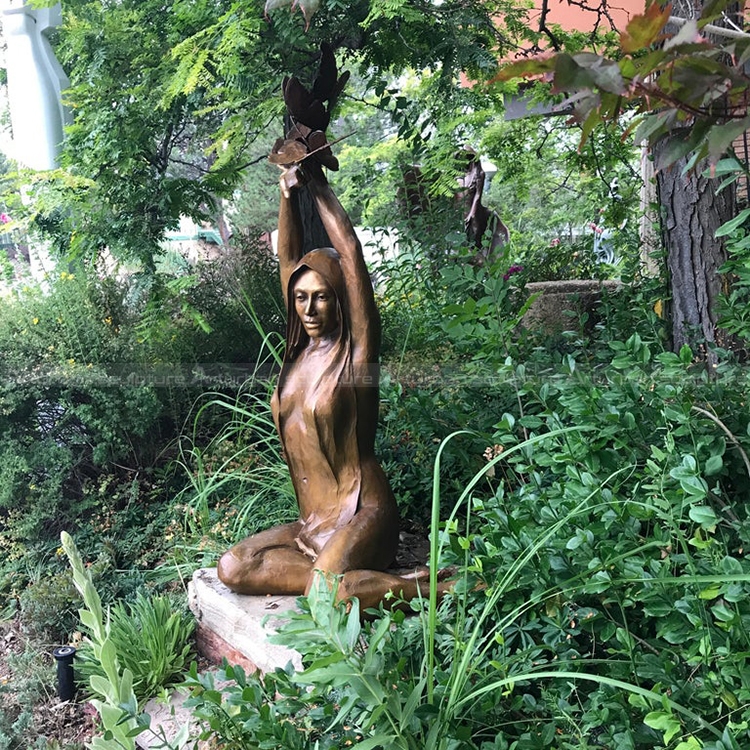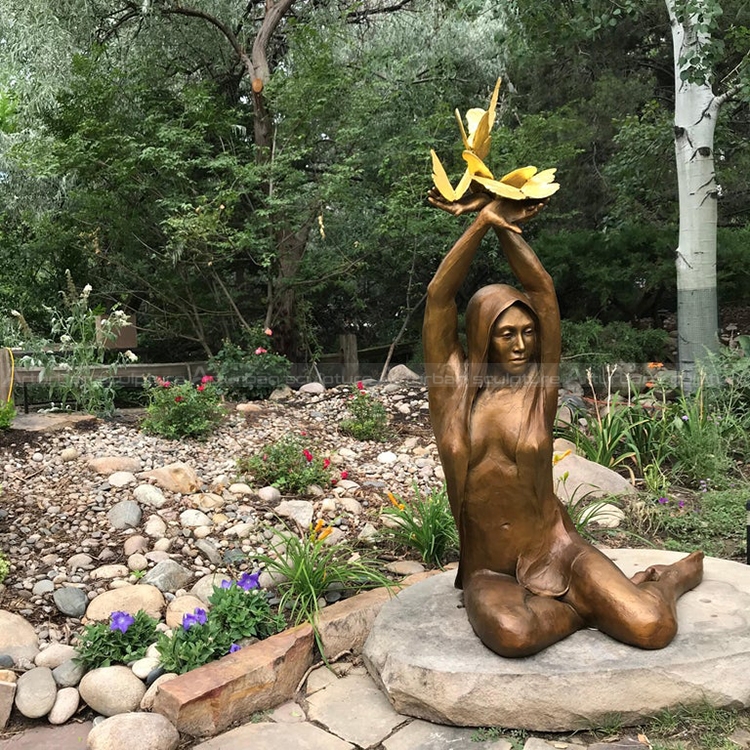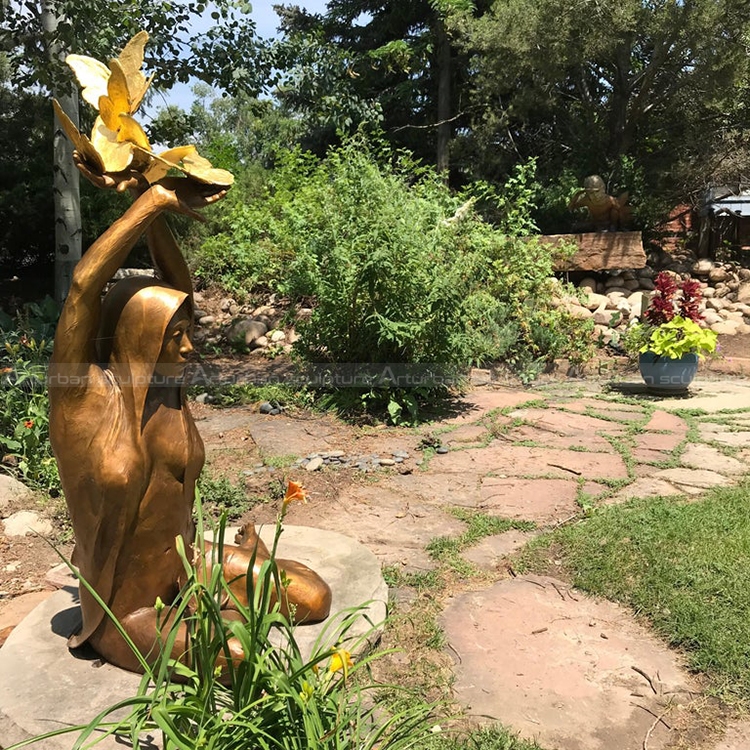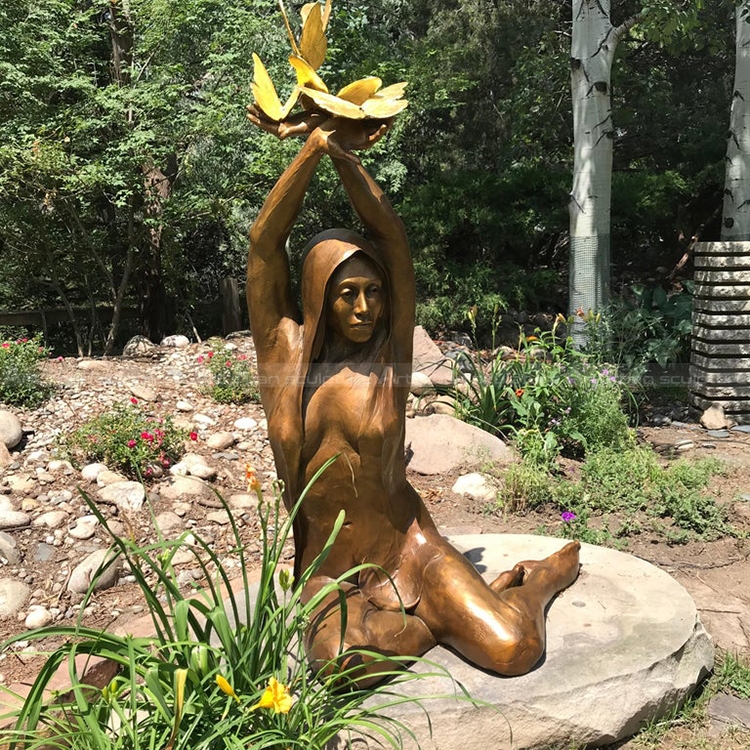 2. Production process of sitting woman sculpture
My artist will make 1:1 clay mold, when finished clay mold. We will take photos for your reference, the clay mold can modify any
details till you satisfied with it. Then we go ahead to make statue, when finished statue, also we will take photos for your reference.
After you satisfied with all, I will arrange packing and shipment. Arturban sculpture can make large dog statue in bronze, marble,
fiberglass, stainless steel. Our team will make a production plan, according to your design, budget, delivery time, or any other service.
Our final aim is to supply high quality and cost-saving sculpture efficiently.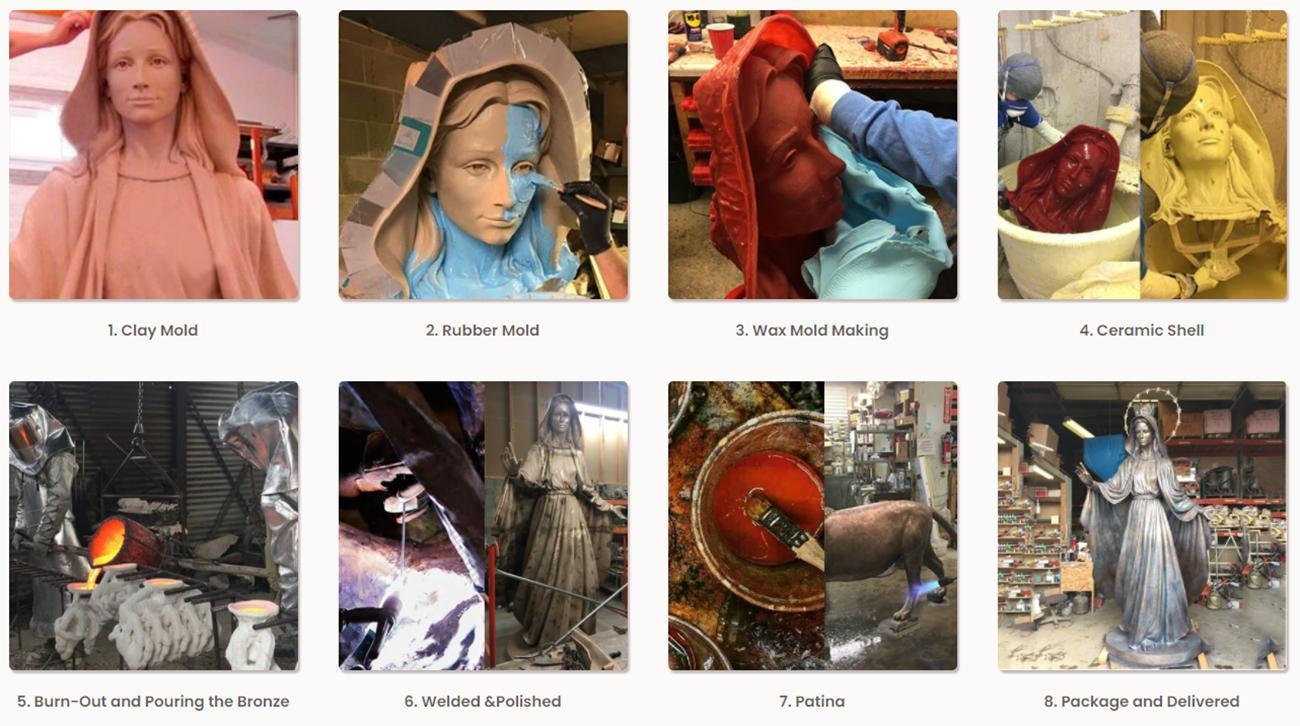 Send us your requirements now, we will reply to your email within 24 hours