1.Introduction of statue of three women
Statue of three women is an exquisite artwork. The 'Feminist Pioneer Monument' is a historically significant sculpture located
in the center of Central Park. This 14 foot tall bronze sculpture reproduces the discussion process of three feminist pioneers,
Susan B. Anthony, Sojourner Truth, and Elizabeth Cady Stanton. This sculpture was co created by the non-profit organization
"Immortal Women" and artist Meredith Bergmann, and is the first artwork in Central Park to depict real women.
The design of the 'Feminist Pioneer Monument' is unique and meaningful. The sculpture showcases the faces and postures of
three feminist pioneers, dressed in unique costumes of the times and imbued with a rich historical atmosphere. Anthony, Truce,
and Stanton sat around a round table, exchanging ideas and perspectives, symbolizing their tireless efforts and continuous
exploration for women's equal rights.
The completion of this sculpture marks a historic recognition of women's rights and equality. It sets an example for the important
role and contribution of women in social processes, while also conveying a sustained call for gender equality to the world. As the
first true female image artwork in Central Park, it has made a strong voice for women's historical status and value.
The existence of the "Monument to the Pioneer of Feminism" inspires people to continue to strive for and defend gender equality.
It reminds us to cherish the achievements of past feminist pioneers and use them as a driving force for progress. This sculpture has
become a place for people to draw strength and inspiration, attracting many people to visit and reflect on the importance of gender
equality.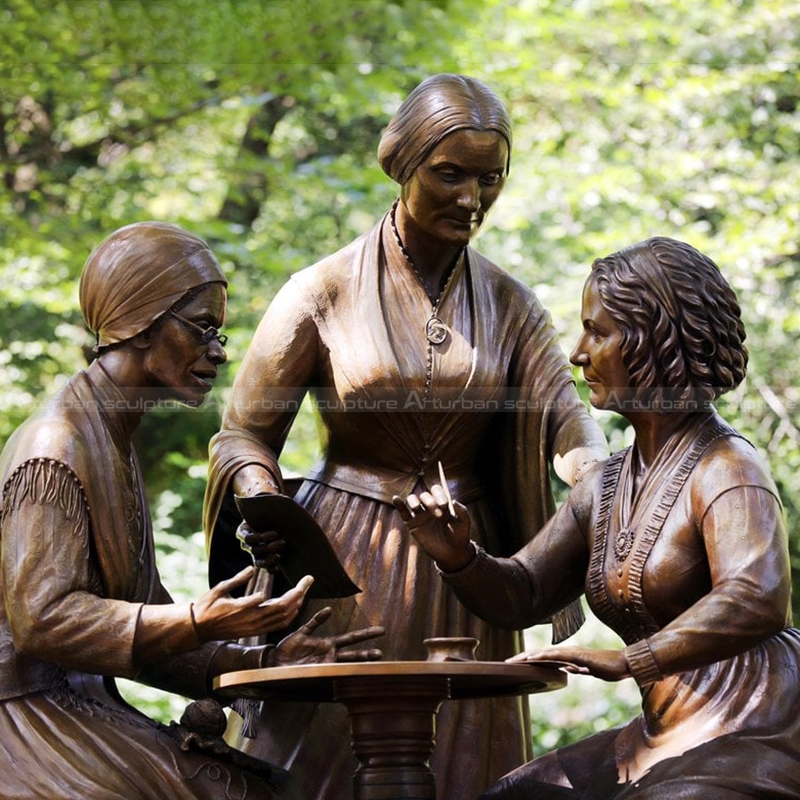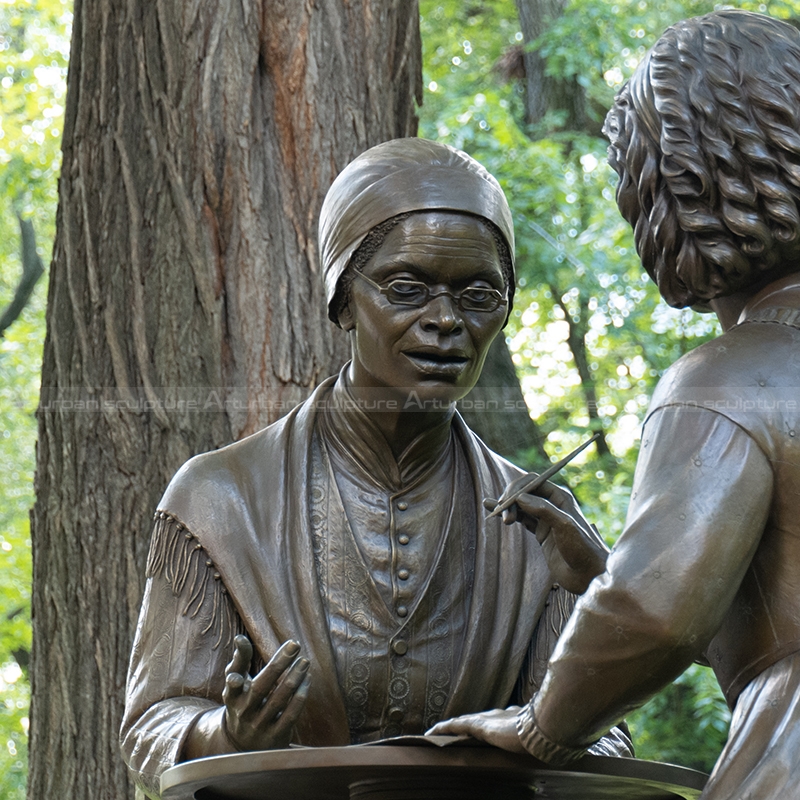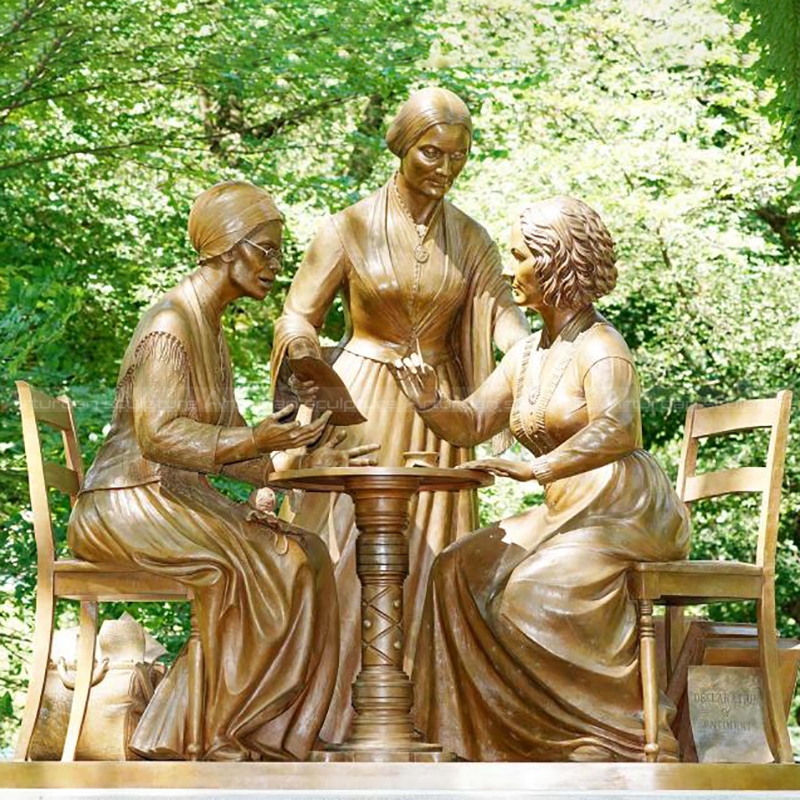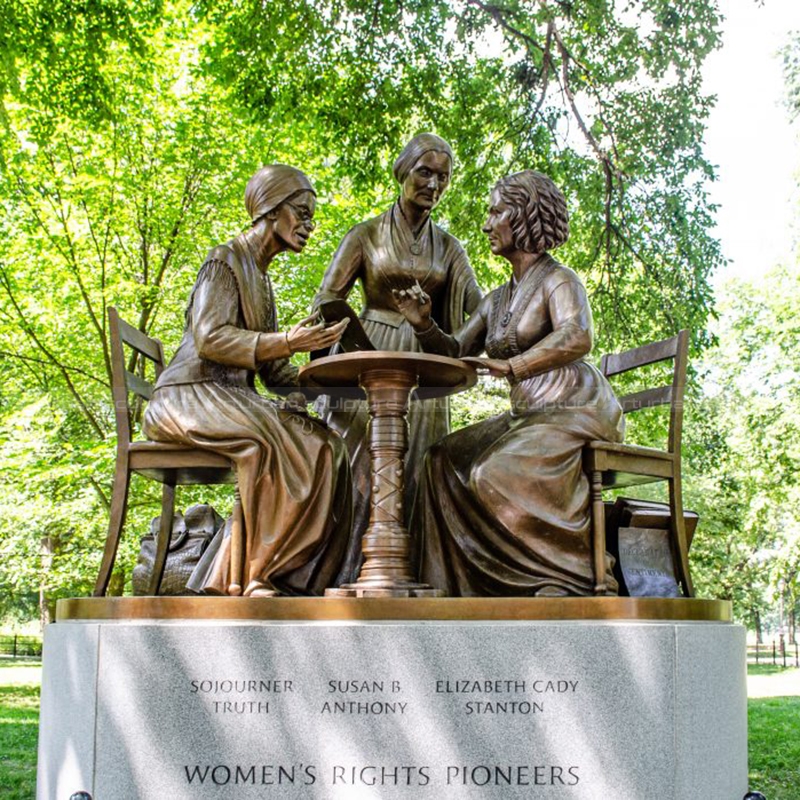 2. Production process of statue of three women
My artist will make 1:1 clay mold, when finished clay mold. We will take photos for your reference, the clay mold can modify any
details till you satisfied with it. Then we go ahead to make statue, when finished statue, also we will take photos for your reference.
After you satisfied with all, I will arrange packing and shipment. Arturban sculpture can make large dog statue in bronze, marble,
fiberglass, stainless steel. Our team will make a production plan, according to your design, budget, delivery time, or any other service.
Our final aim is to supply high quality and cost-saving sculpture efficiently.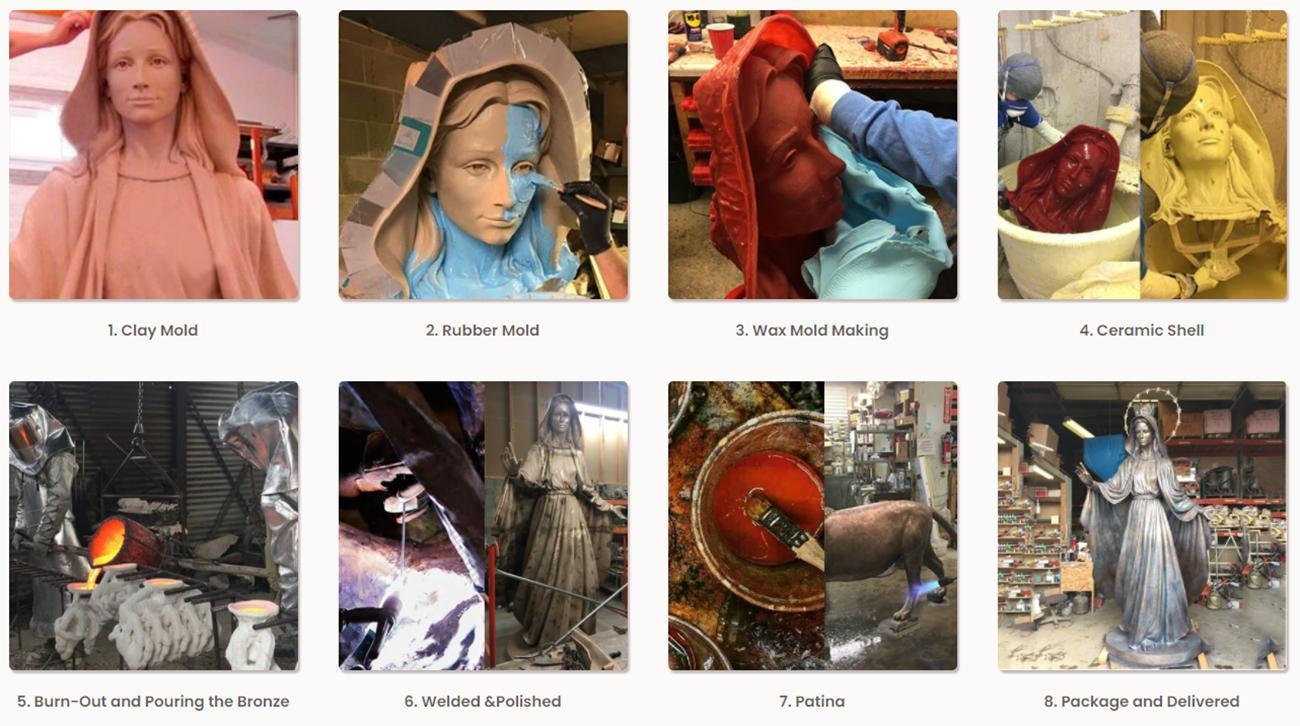 Send us your requirements now, we will reply to your email within 24 hours