1.Introduction of mermaid sculpture for sale
The is bronze mermaid sculpture for sale.  Dolphin has an elegant posture, with its body bent on a ball, as if soaring in the water.
Its body lines are smooth and dynamic, and the bronze material gives it luster and texture. The matching mermaid grabbed the
dolphin's tail and suspended its body in the air. Her elegant posture and graceful figure showcase stunning underwater dance.
Bronze sculptures add classical and mysterious charm to dolphins and mermaids, giving people a dreamlike feeling. Such sculptures
can be placed next to gardens, parks, or pools, adding artistic and romantic atmosphere to the environment. Their appearance and
posture attract the audience's attention, becoming unique and exquisite decorations.
The advantage of making Mermaid and Dolphin Statue lies in the use of copper materials. Copper has good plasticity and durability,
and can finely depict the details and lines of dolphins and mermaids. The luster and color of copper give the sculpture a unique texture,
making it more vivid and three-dimensional. In addition, copper materials have antioxidant and corrosion-resistant properties, which
can maintain the beauty and quality of sculptures for a long time. Bronze dolphin and mermaid sculptures can also be finely polished
and painted by hand, making them more delicate and exquisite. The use of copper materials also allows sculptures to be displayed
indoors and outdoors, with high adaptability and weather resistance. In summary, the advantages of making bronze dolphin and mermaid
sculptures lie in the plasticity, durability, and aesthetic properties of copper materials, which endow the sculptures with unique charm and value.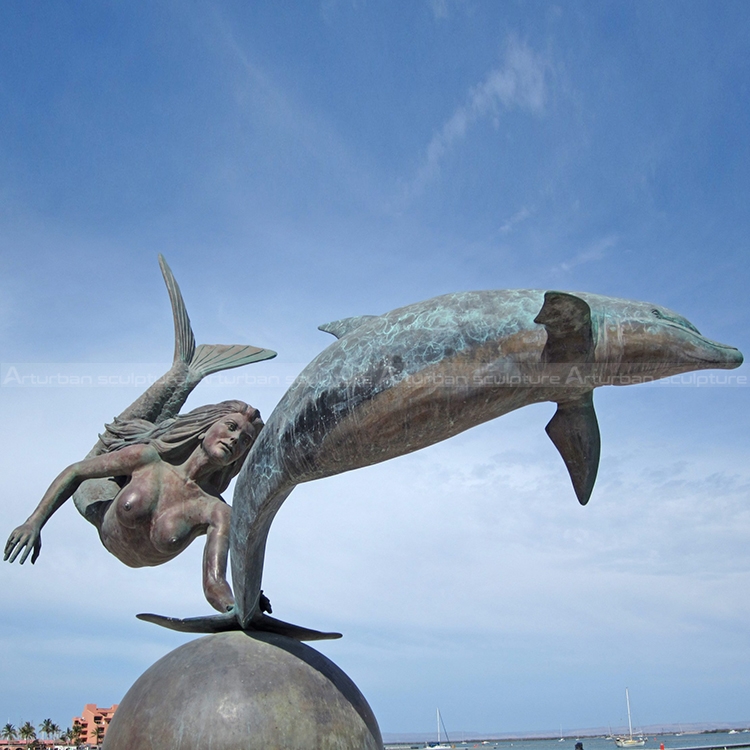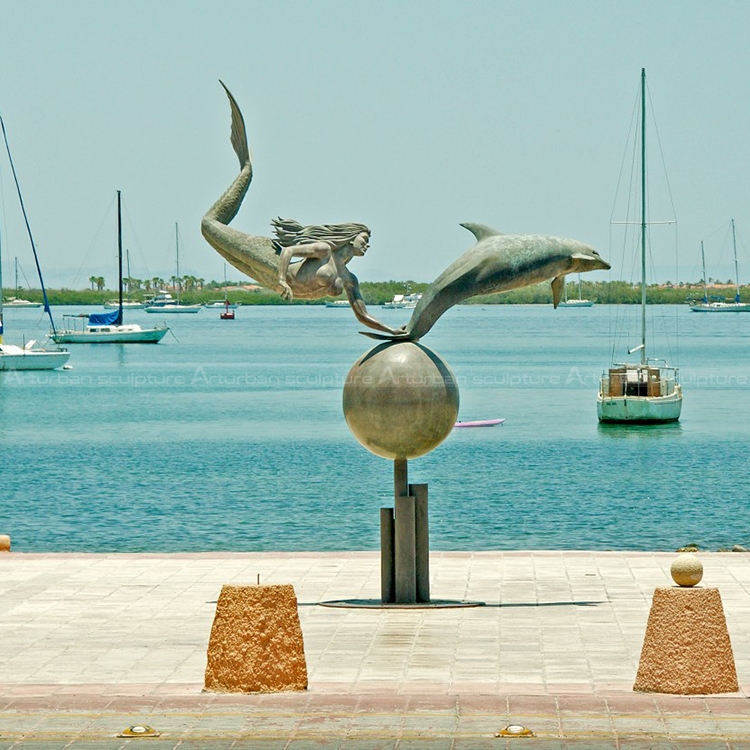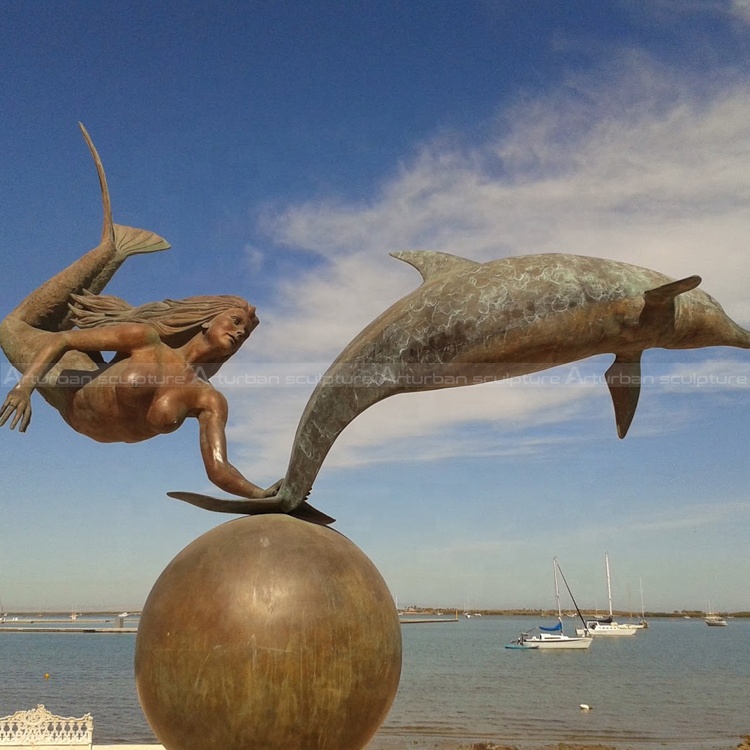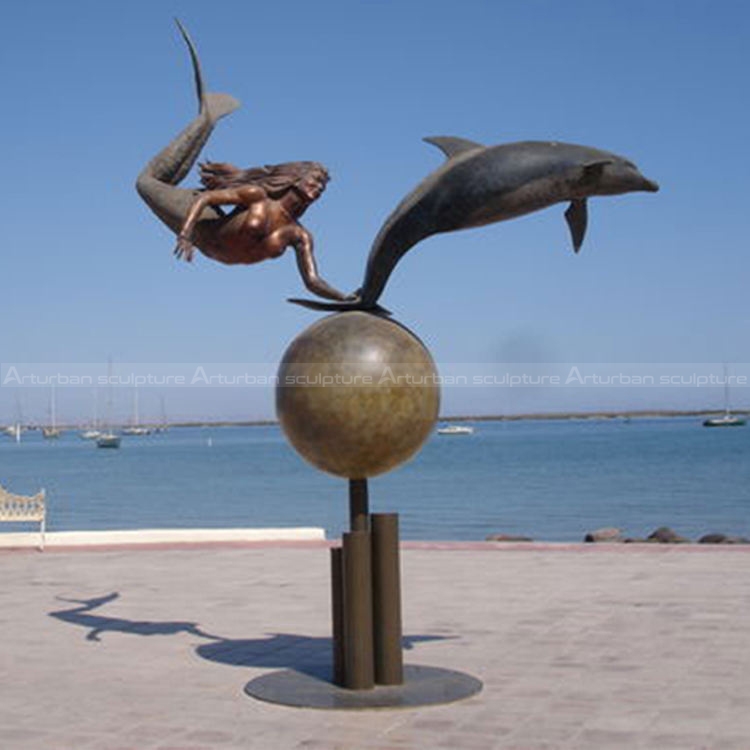 2.Production process of mermaid statue
My artist will make 1:1 clay mold, when finished clay mold,  we will take photos for your reference. The clay mold can modify any
details till your satisfaction with it. Then we go ahead to make statue, when finished statue, also we will take photos for your
reference. After getting your confirmation, we will arrange packing and shipment. Arturban sculpture can make large mermaid
statue in bronze, marble, fiberglass, stainless steel. Our team will make a production plan, according to your design, budget,
delivery time, or any other service. Our final aim is to supply high quality and cost-saving sculpture efficiently.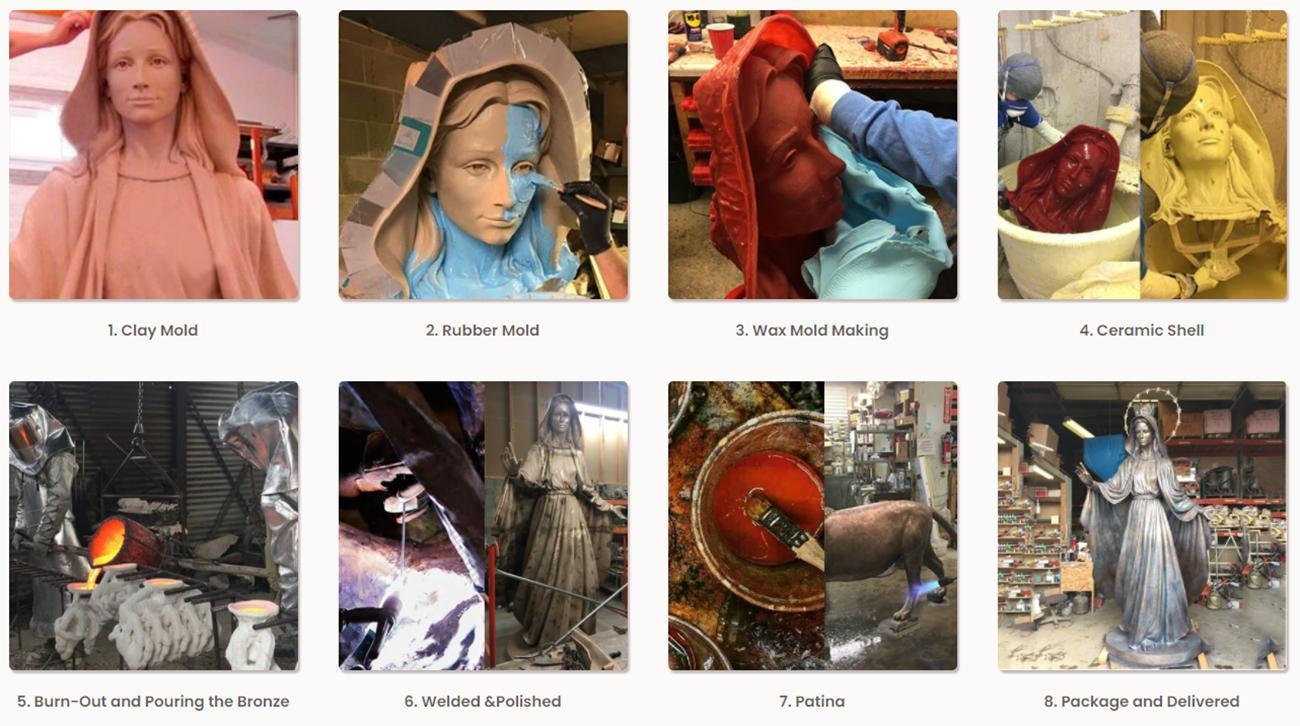 Send us your requirements now, we will reply to your email within 24 hours