1.Introduction of mermaid statues for outside
This mermaid statues for outside is a very beautiful work of art. It shows a mermaid lying on the ground,
with her eyes closed, her head up, and her body is very curvy, especially the upper body is bare, showing
her very sexy and charming figure. The posture and shape of this bronze mermaid sculpture are very fine,
showing the superb skills and profound cultural connotation of sculpture art.
At the same time, this bronze mermaid statues for outside also has profound significance. The mermaid is
a very important image in many cultures, representing the mystery and charm of the water, as well as love
and happiness. Displaying this sculpture in public places can not only beautify the environment, but also
stimulate people's yearning for and pursuit of beautiful things.
In addition, this Lifesize Mermaid Statue can also attract people's attention to the natural environment.
The mermaid lives in the water in the legend, which also reminds us of the destruction and pollution of
the marine environment by human beings. Arturban has advanced technology and professional team,
which can customize unique mermaid sculptures according to customers' needs and requirements, while
ensuring the quality and beauty of the sculptures to satisfy customers.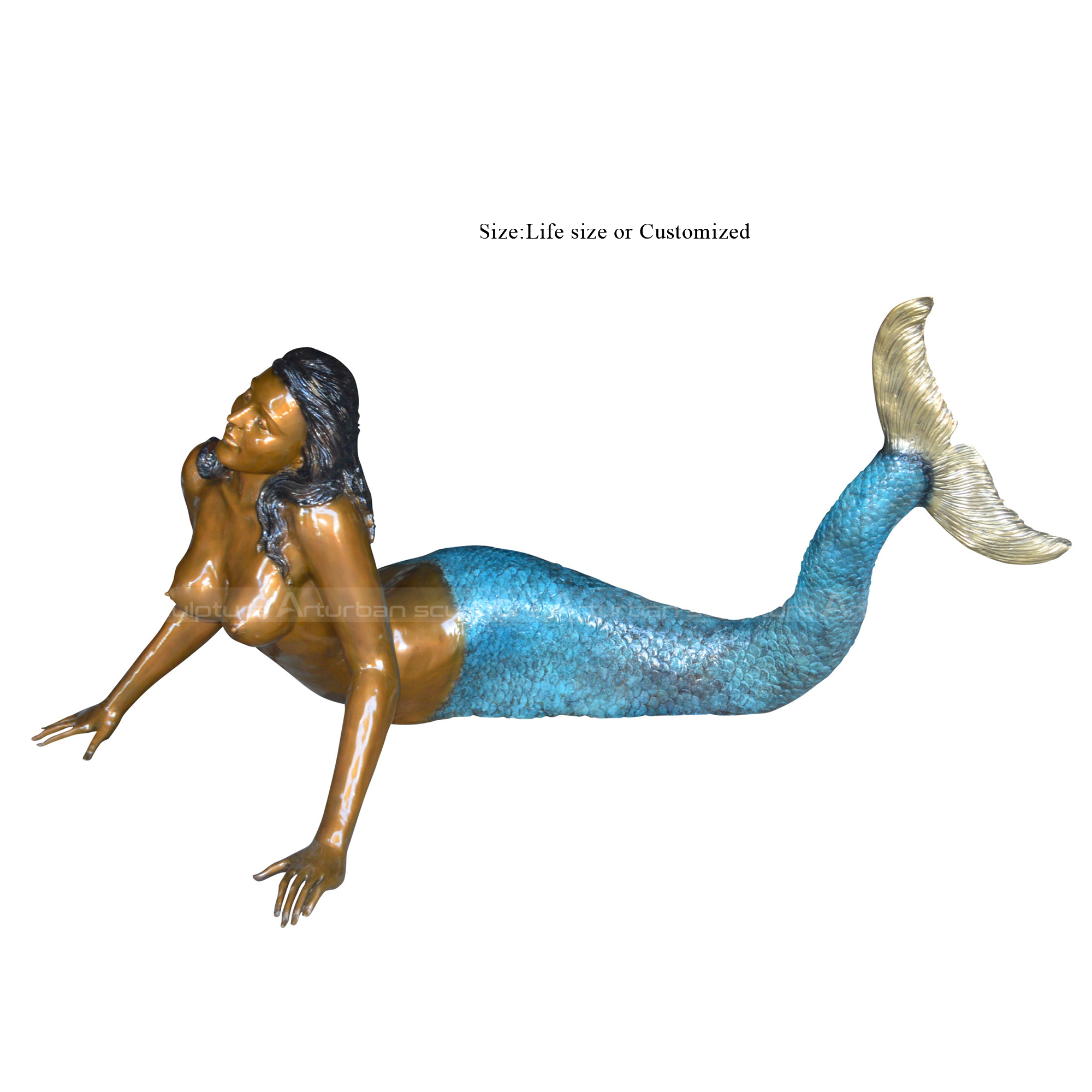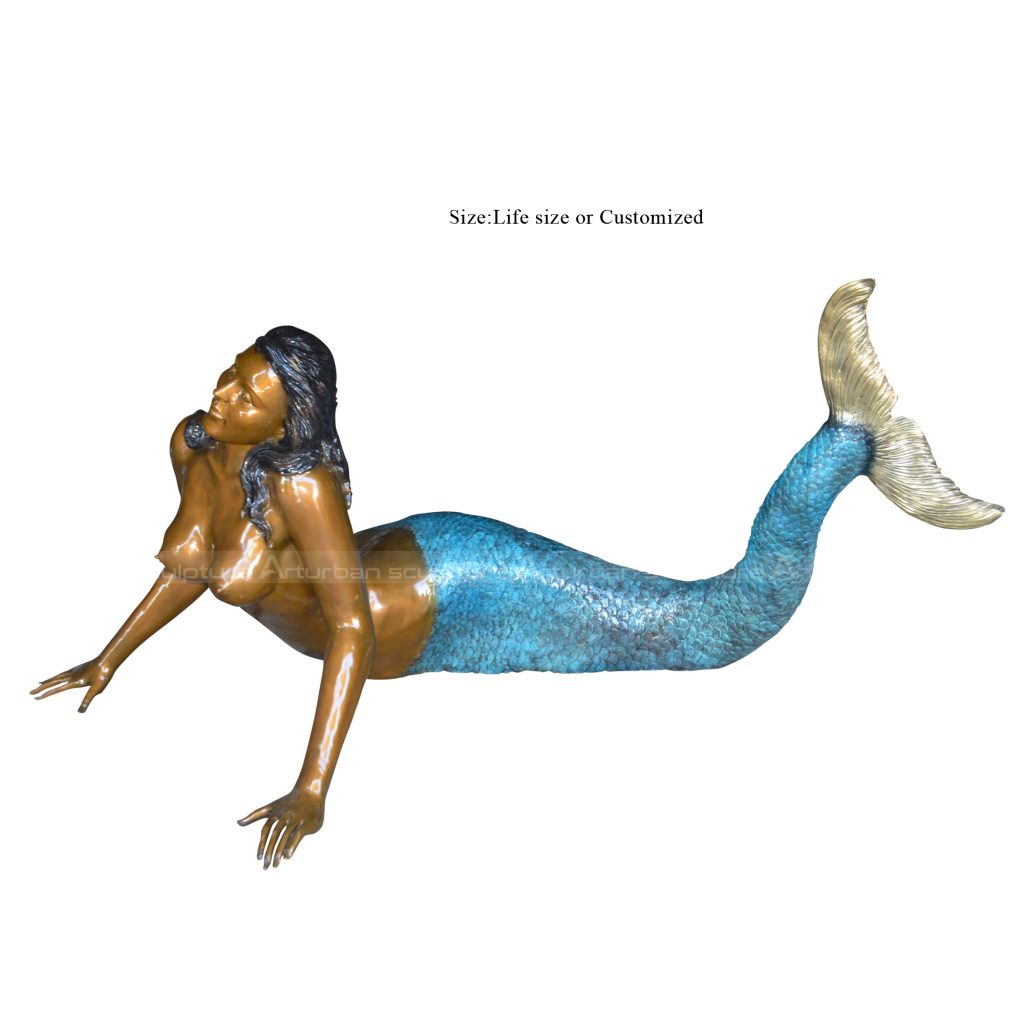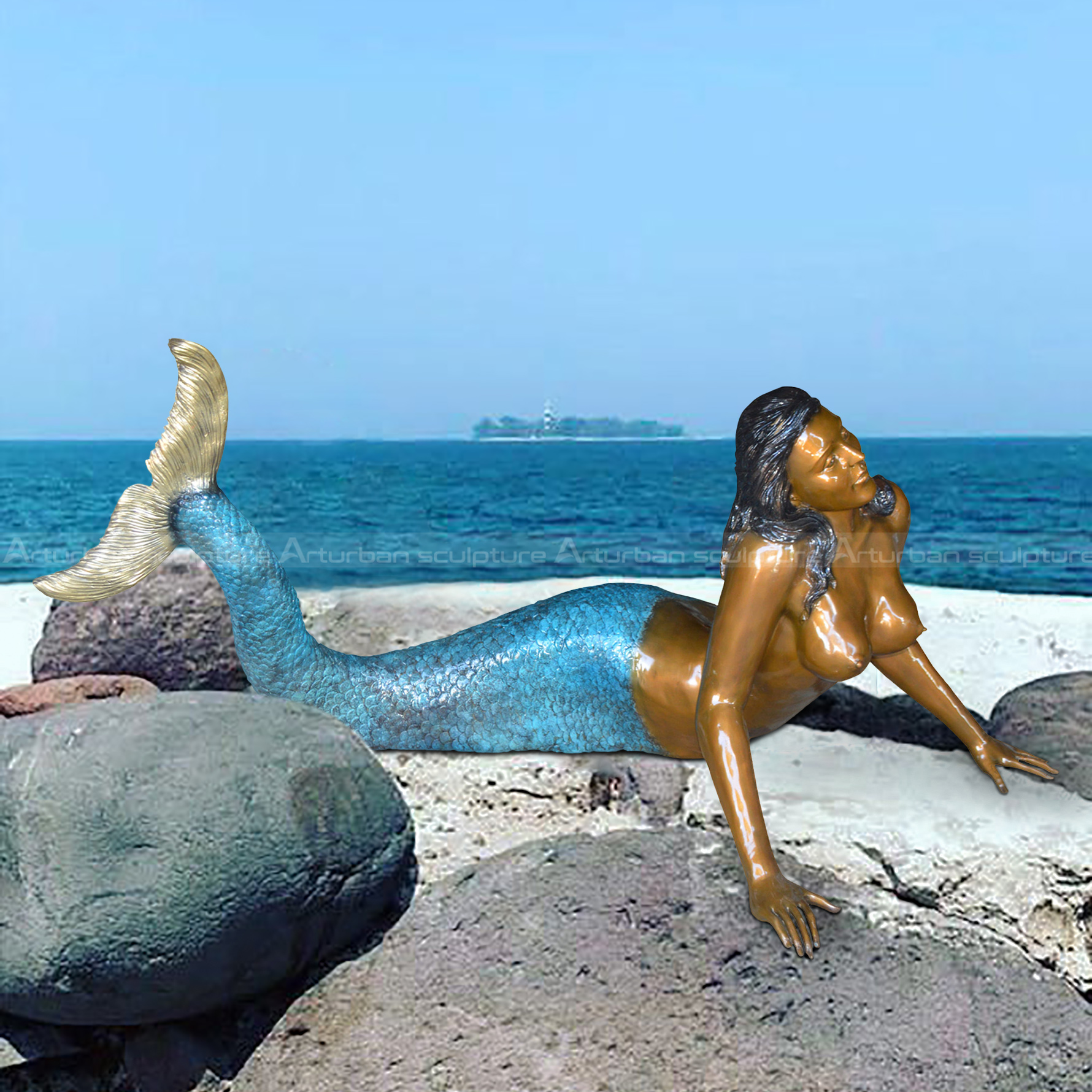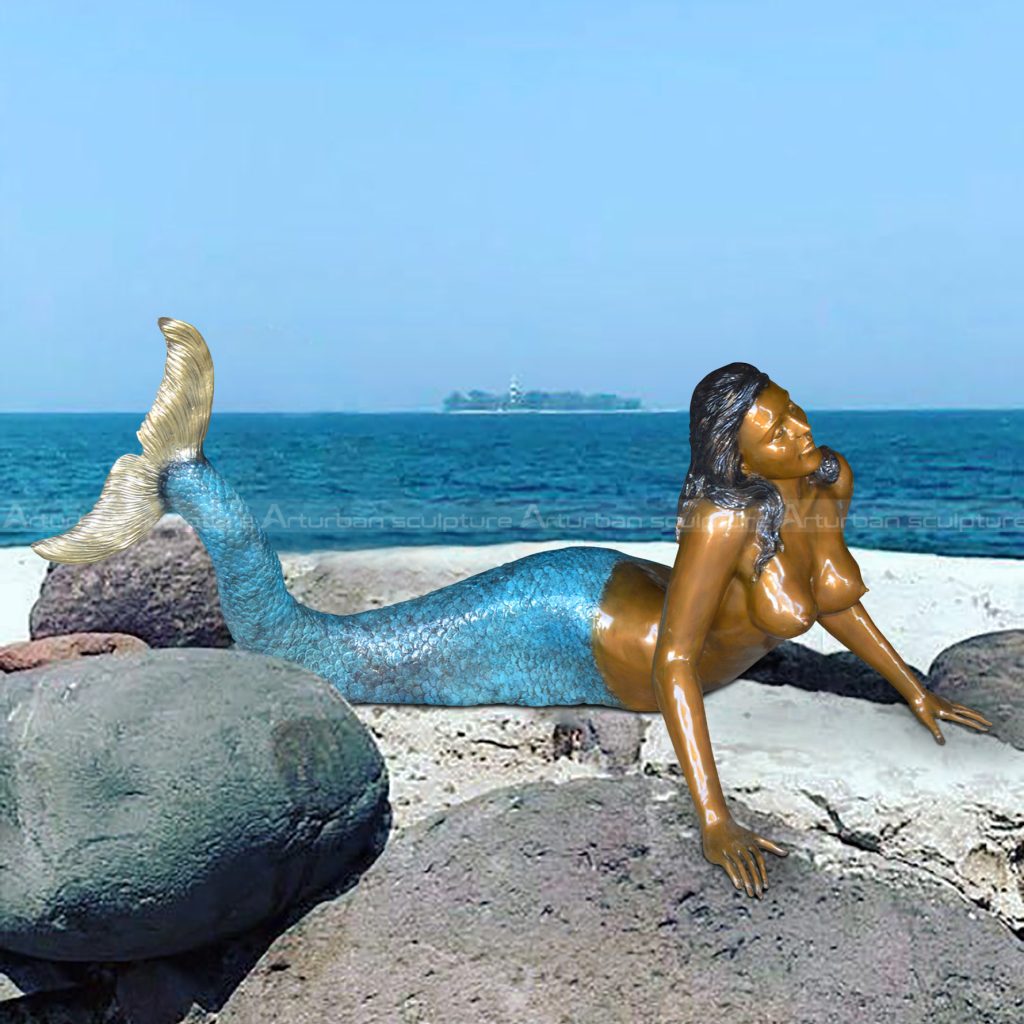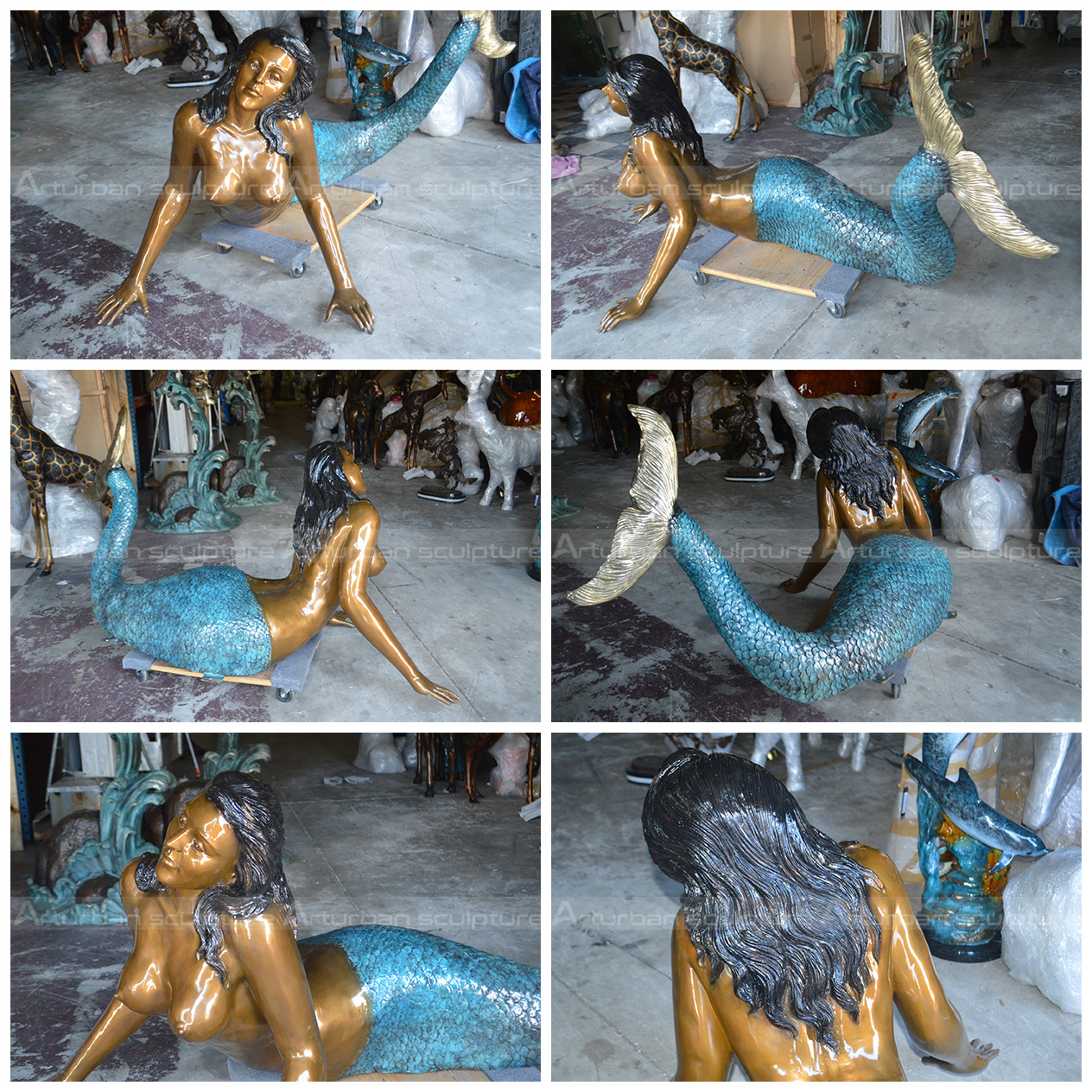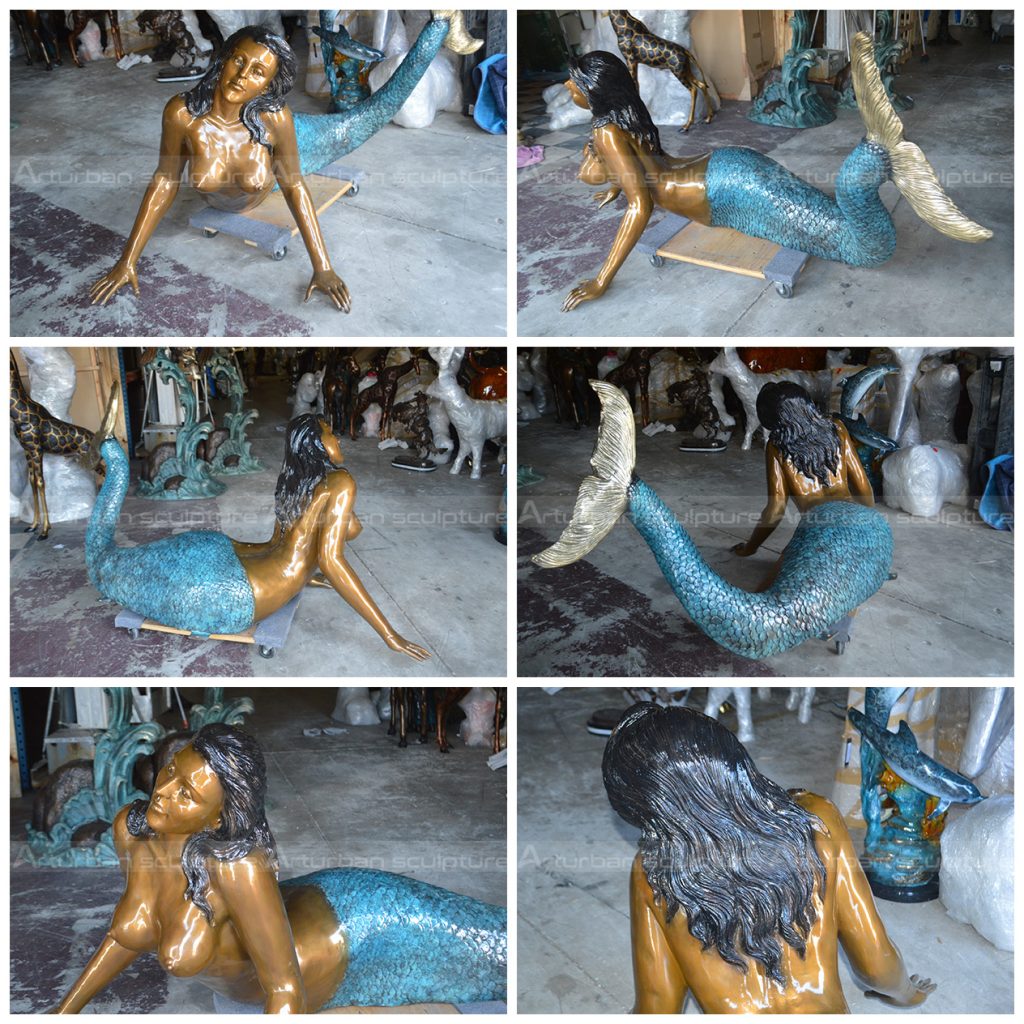 2.Production process of mermaid statue
My artist will make 1:1 clay mold, when finished clay mold,  we will take photos for your reference. The clay mold can modify any details till your satification with it. Then we go ahead to make statue, when finished statue, also we will take photos for your reference. After getting your comfirmation, we will arrange packing and shipment. Arturban sculpture can make large mermaid statue in bronze, marble, fiberglass, stainless steel. Our team will make a production plan, according to your design, budget, delivery time, or any other service. Our final aim is to supply high quality and cost-saving sculpture efficiently.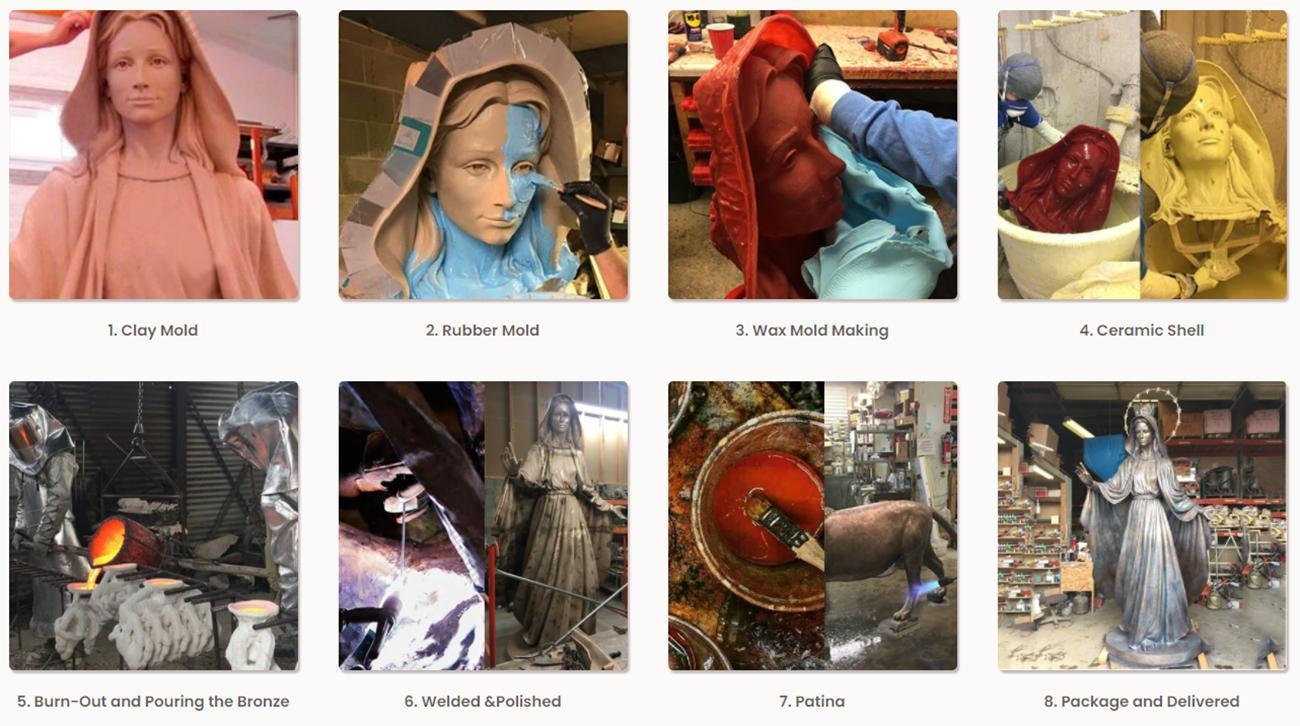 Send us your requirements now, we will reply to your email within 24 hours