1.Introduction of Bronze Rhinoceros Sculpture
Bronze rhinoceros sculpture is popular among us. Through our understanding of rhinoceros, we can find that rhinoceros has a dull mind, poor vision, but sensitive smell and hearing. Although it is bulky, it can still walk or run at a fairly fast speed. And the rhinoceros's sleeping posture is very special. They sometimes lie down and sometimes sleep standing, so sometimes you think it's standing there enjoying the scenery, but in fact it's already asleep. It is also easily confused by its surface phenomenon. It looks simple and honest, but in fact it has a very grumpy temper. So many people are attracted by its unique character and think it is very interesting.
The bronze rhino sculpture stood there, swinging short tail leisurely. Moreover, it vividly depicts the shape characteristics and muscle texture of rhinoceros. If you want to have such a rhinoceros sculpture, you can contact us. We can provide you with the questions you want to know for free and make a sculpture scheme suitable for you.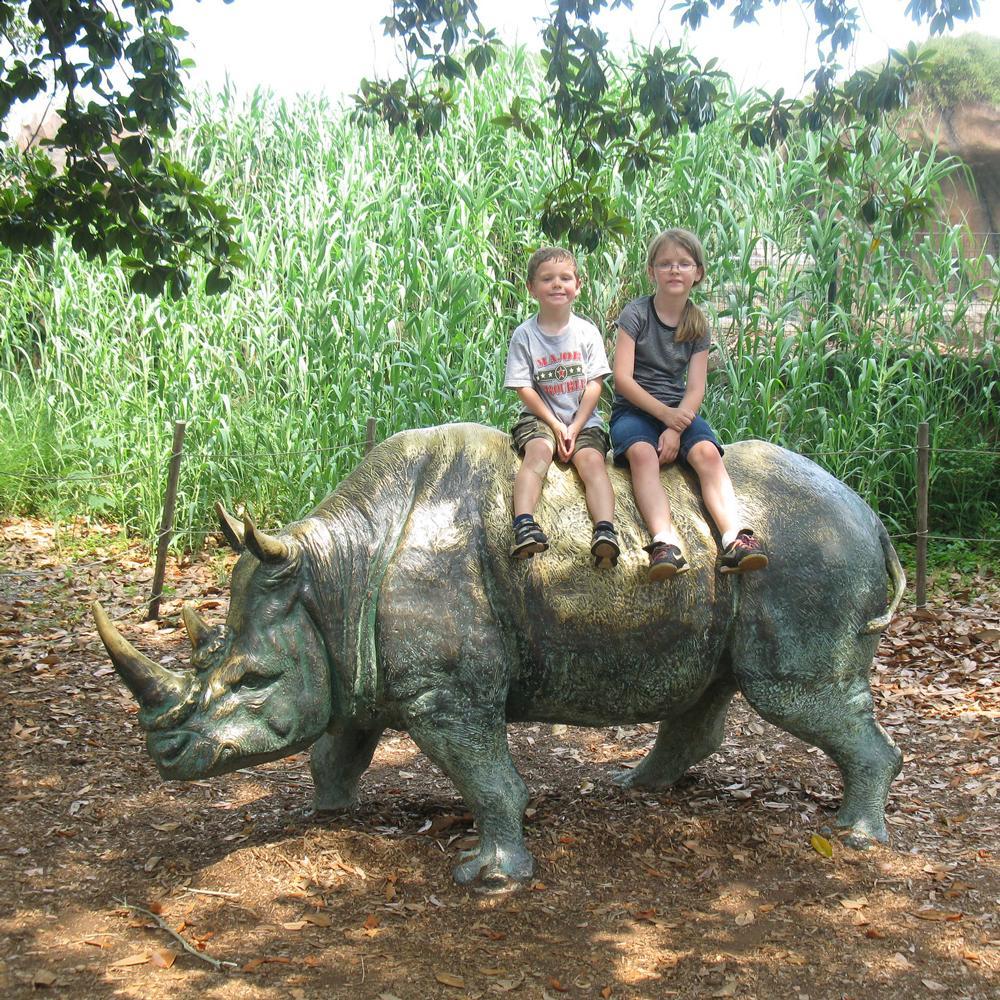 2.Project cases
3. Production Process of Bronze Rhinoceros Sculpture
My artist will make 1:1 clay mold, when finished clay mold,  we will take photos for your reference, the clay mold can modify any details till you're satisfied with it, then we go ahead to make statue, when finished statue, also we will take photos for your reference, after you're satisfied with all, I will arrange packing and shipment. Arturban sculpture can make large dog statue in bronze, marble, fiberglass, stainless steel. Our team will make a production plan, according to your design, budget, delivery time, or any other service. Our final aim is to supply high quality and cost-saving sculpture efficiently.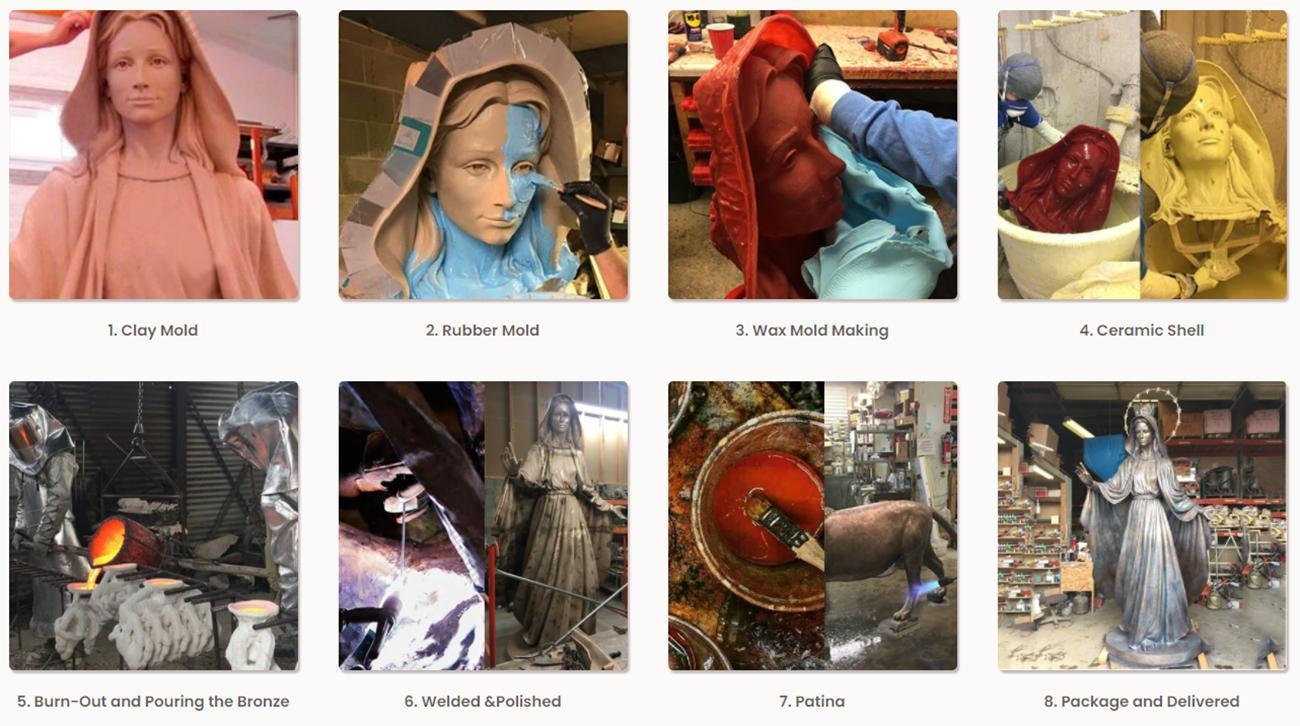 Send us your requirements now, we will reply to your email within 24 hours