1.Introduction of Life Size Rhino Statue
Life size rhino statue is a rhino lying on the ground to rest. The bronze shape not only adds an antique artistic flavor, but also shows its strong muscle incisively and vividly. Its rhinoceros horn looks like a sharp blade, so it is not afraid of the enemy's attack and has a very leisurely rest. Moreover, our sculptors vividly depict the appearance characteristics of rhinoceros. From a distance, it seems that a real rhinoceros is resting there. This rhinoceros sculpture is huge, and it is also the best place for many people to take photos and rest.
Rhinoceros, belonging to Mammalia, is mainly distributed in Africa and Southeast Asia. It is the largest odd hoofed animal and a large land animal second only to elephants. All rhinoceros are basically short legs and strong body. The body is fat and clumsy, the skin is thick and rough, and in folds at the shoulders and waist. The hair cover is sparse and hard, even most of them are hairless. The ears are oval, the head is large and long, the neck is short and thick, the long lips are extended, and the head has solid single or double horns (some females have no horns). The horns fall off and can still regenerate.
Therefore, this life size rhino statue is very popular in tourist attractions, gardens, parks and zoos. We can customize large rhino sculpture in size, design and color according to your environment.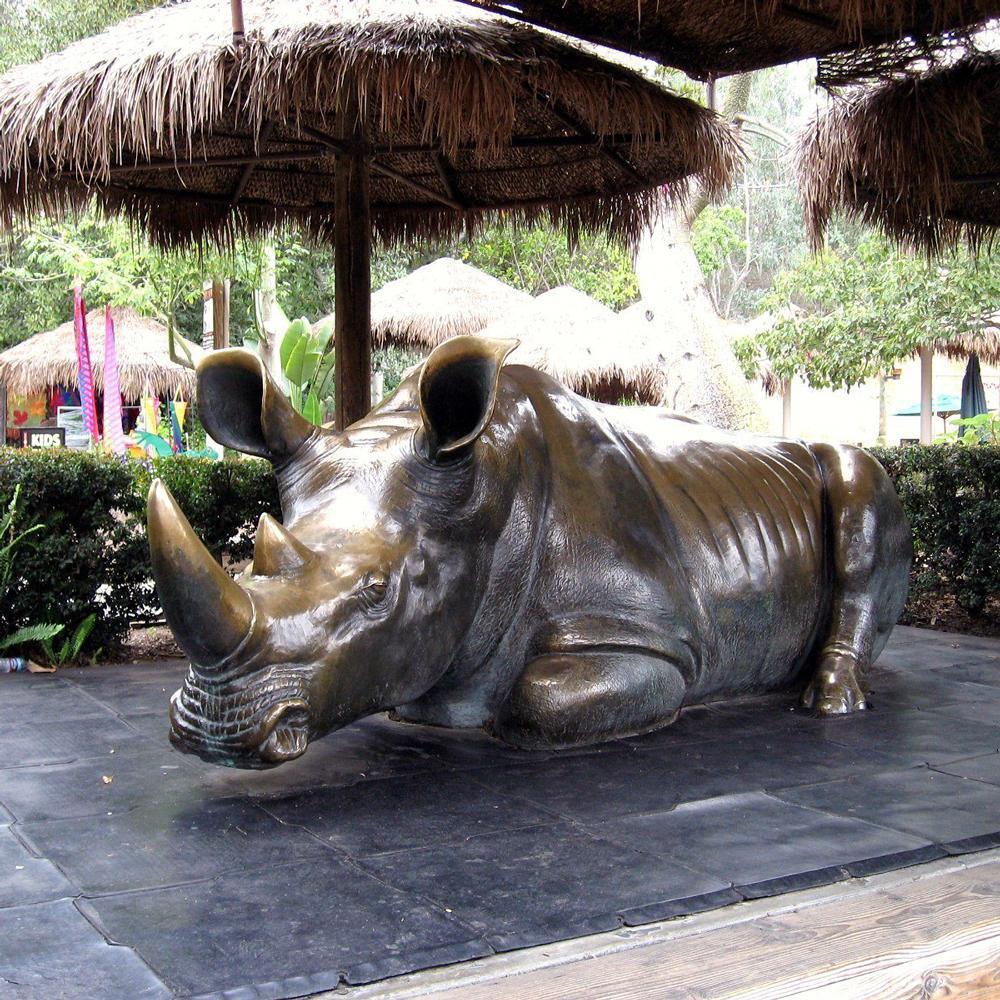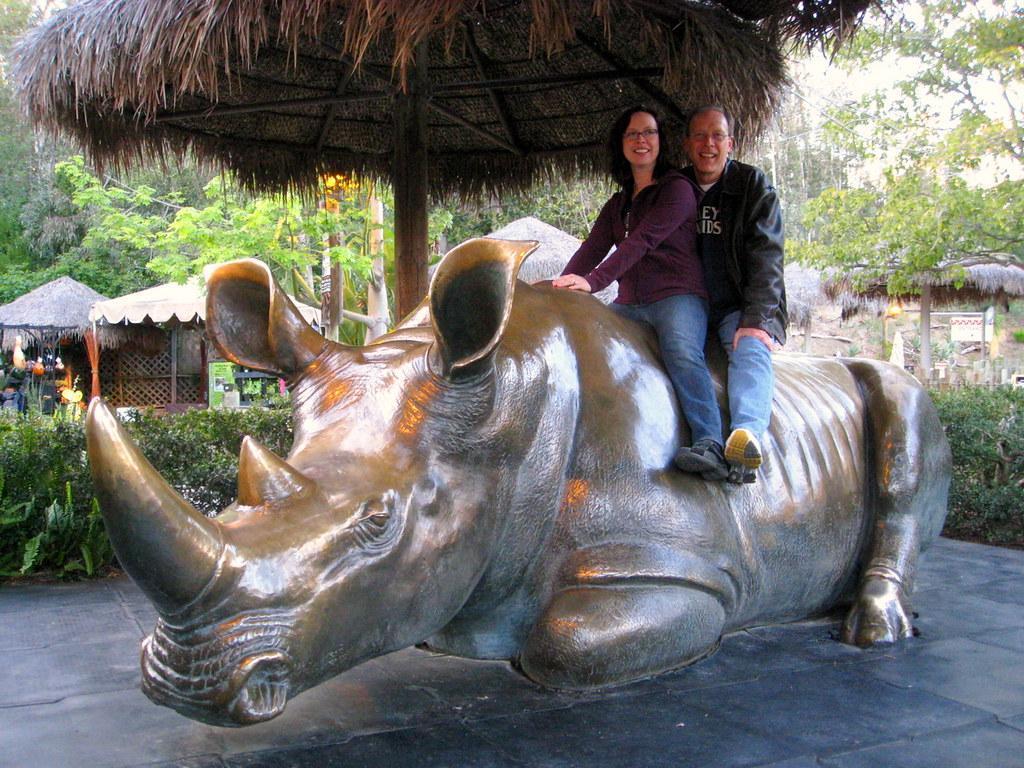 2.Project cases
3. Production Process of Life Size Rhino Statue
My artist will make 1:1 clay mold, when finished clay mold,  we will take photos for your reference, the clay mold can modify any details till you're satisfied with it, then we go ahead to make statue, when finished statue, also we will take photos for your reference, after you're satisfied with all, I will arrange packing and shipment. Arturban sculpture can make large dog statue in bronze, marble, fiberglass, stainless steel. Our team will make a production plan, according to your design, budget, delivery time, or any other service. Our final aim is to supply high quality and cost-saving sculpture efficiently.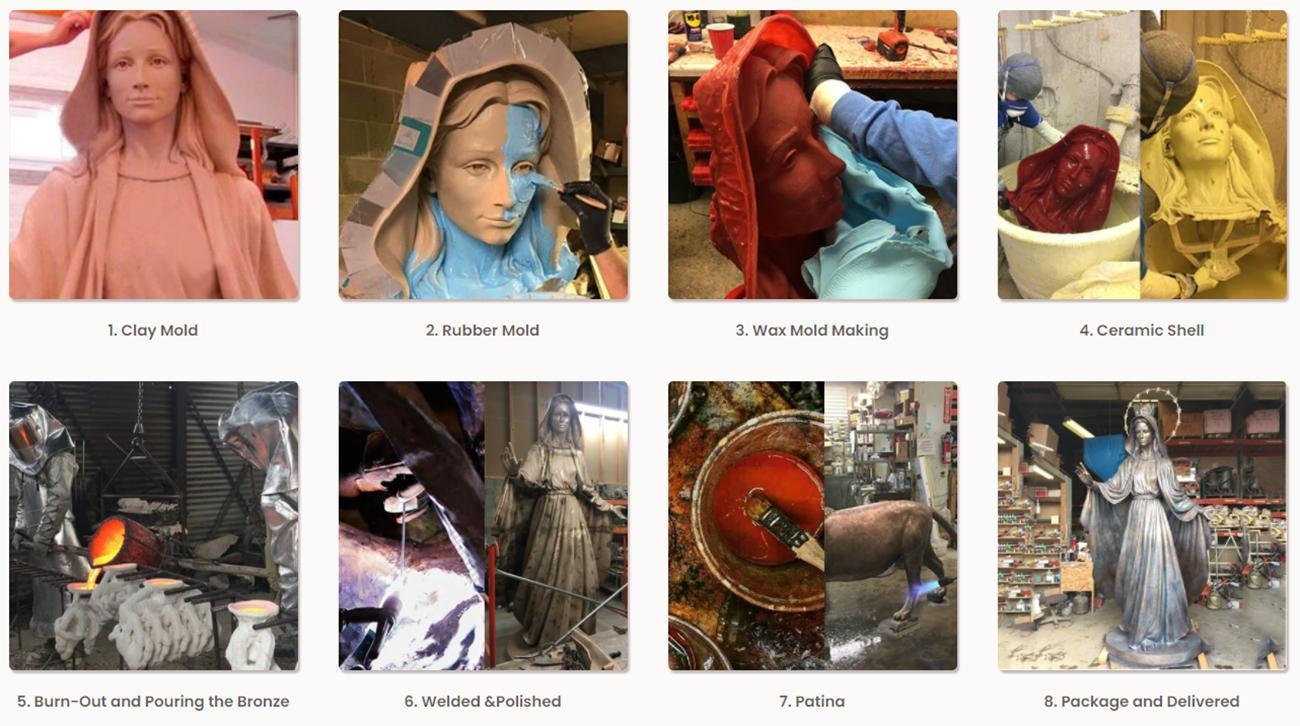 Send us your requirements now, we will reply to your email within 24 hours